What Fire Technologies Will Have The Greatest Impact In 2021?
9 Mar 2021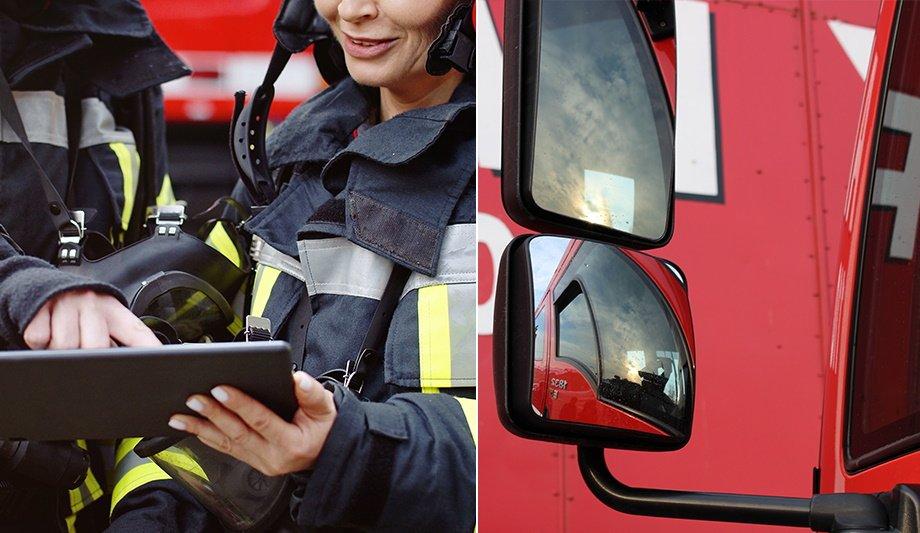 Editor Introduction
New tools and technologies are emerging that augment the efforts of the fire market to prevent and fight fires. Modern firefighting is benefiting from an ongoing sea change in technological capabilities, spanning equipment, electronic components, greater connectivity and firefighter monitoring, to name just a few. We asked our Expert Panel Roundtable: What technologies will have the greatest impact on the fire industry in 2021?
---
Exciting developments in firefighting equipment, media and Information Technology (IT), centered on improving safety and protecting people and the environment, will be highlighted in 2021. Increasing use of electric and hybrid technologies in cars and trucks will continue to challenge Fire and Rescue Services, as they seek safer ways to effectively control fires in these vehicles. The refinement of ultra-high pressure (UHP) firefighting equipment will interest municipal and aviation fire services, as it allows effective firefighting to occur from outside a burning structure, protecting firefighters while using significantly less water volume, extinguishing the fire but minimizing water and environmental damage. The use of Fluorine Free Foams will impact the Fire sector, driven by regulations, enhanced formulations and greater awareness of the dangers of PFAS-containing foams. Finally, the evolution of Unmanned Aerial Vehicles (UAVs) or 'drones' will create opportunities for better incident command and maybe even direct firefighting in the future.
The use of video analytics in the fire safety world is not new, however I truly believe it will be a game changer for the industry this year. It goes without saying that early and reliable detection is absolutely critical for responding quickly and appropriately to fires, as well as protecting people and assets. Video analytics can have a huge impact on both early and reliable detection, especially for facilities such as recycling plants, airport terminals and logistics warehouses, where classic detection solutions are not as effective because of nuisance dust, too much air flow or high ceilings. The recent advances made in this area are significant and video analytics technology is now much more advanced and accessible than it was previously. In 2021, the best fire safety solution managers will be experts in not just fire, but also in installing, configuring and maintaining video analytics technology.
Modern fires are progressing faster than ever due to the continued increase of cheaper synthetic materials and open floor plans in construction, and extremes in weather conditions. More than ever before, fires can change in an instant, so it is important for every firefighter to understand modern fire behavior and be able to make faster, more informed decisions with the help of thermal imaging cameras (TIC). In 2021, we will see broader adoption of TICs within fire services to both meet and exceed the demands of modern fire environments. TICs are also becoming more advanced and cost-effective, making it accessible for every firefighter to have a TIC, not just a select few. This will allow each individual firefighter to make better decisions, faster during every mission to keep themselves and their crew out of harms-way and save lives. Another trend that we foresee is the increased use of drones for aerial visual fire inspection. In combination with TICs, drones are an invaluable asset to get real-time, more detailed information about fires to inform firefighting and first response strategies and better deploy resources for the job.
Connectivity and digitalization will be critical. As we move further into a Smart City environment, we need to make better use of the vast swathes of information available to us from wireless devices. With this data, Dräger can deliver greater insight and intelligence to incident commanders, enabling better-informed responses that make firefighters safer and more effective. Advancements to cleaning and disinfecting will also be vital. Dräger's own research showing a high level of concern from firefighters over the impact of exposure to contaminants has been supported by recent FBU research and other academic reviews. With the current pandemic, protecting those on the front line is more important than ever. Dräger already provides physiological monitoring on firefighter's breathing performance, which can be used to monitor their safety, health and wellbeing. Dräger is now advancing this technology by providing additional information such as accurate body core temperature and heart rate monitoring to provide total visibility of the individual. Firefighter Location and Tracking technology is being developed at pace to provide accurate location data in even the most extreme environments. This includes high-rise buildings, steel structures, underground locations, wildfires, etc. Dräger is overcoming the challenges of location technology within any scenario because it is the key to saving firefighters' lives.
---
Editor Summary
Our Expert Panelists argue credibly that multiple technologies will have the 'greatest impact' in 2021. With the art and science of firefighting and fire prevention continuing to evolve at a rapid pace, it will be interesting to see which technologies gain traction in the year ahead. If 2020 provides any guidance, we can expect the unexpected. No doubt, the latest technologies will continue to play an important role.