Browse Fire Detectors
Detector products updated recently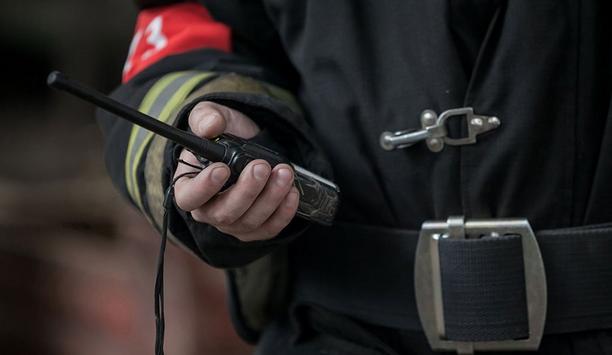 Prevention Is Better Than Cure: How Wireless Communication Is Changing Fire Protection
To manage fire risks, there needs to be a shift away from detecting and responding to emergencies and instead, a look towards connected technologies to provide a pre-emptive, proactive approach. Fires can be highly devastating, putting people at risk and threatening the lives of the public in surrounding areas – not to mention how destructive they can be in terms of damage to materials and property. A connected approach Fortunately, right now, our world is more connected than ever before. The internet has become such a vital component of the world's infrastructure that it is unlikely many of us get through our day without linking up to the web at one point or another. This has created its own ecosystem called the Internet of Things (IoT), which spans nearly 100 billion physical objects and enables them to communicate with each other. As the IoT continues to expand, the world is only going to become more entwined. Adopting new technology We are seeing this steady increase specifically in connectivity for a multitude of reasons. But the main one is quite simple: the customer is happy. As a technology that is faster and able to store more data emerges, it becomes intuitively efficient and practical for the end-user – having a real impact on outcomes and preventing disasters. Customers are more likely to adopt the use of technology that is easy to learn and offers a solution to an existing problem. With so many relying on technology now for work, school, staying connected to friends and family, and entertainment, it makes sense to look towards incorporating it into daily safety needs within workplaces too. Using technology to improve fire safety Smart fire equipment with IoT software creates a safer community where workers are connected with their team Smart fire equipment integrated with an IoT software platform creates a safer community where workers are connected with their environment, safety managers, and their wider team. Take construction sites over the past year. Some were running with a skeleton crew – with contractors being isolated and distanced from emergency services – and others were closed entirely due to government-ordered lockdowns. However, cloud-based systems were able to be quickly implemented, providing a sophisticated and adaptable fire safety solution for all building sites, regardless of their operational status. This innovation has given property owners, project supervisors, and safety personnel the ability to receive alerts for a variety of events in real-time – helping to prevent disasters. The pandemic has really led to the wider adoption of technology, simply due to the number of individuals on sites. Technology has been able to fill some of the gaps in terms of monitoring safety systems and generating data remotely. Early detection technologies A fire can wreak havoc on the lives of people it affects and overcoming the huge losses can be a challenge. Early detection of the threat of a fire can make a massive difference to the outcome and this is happening right now with devices that monitor smoke or heat. However, very shortly, the emerging technology and the requirement from the industry is a lot less to do with detecting and responding to fires – it is more about monitoring sites, identifying risks, and preventing emergencies in the first place. Multiple industries are looking to technology to provide pre-emptive, proactive management of risks; responding to them once they have occurred is often already too late. Wireless fire alarm systems Wireless fire alarm systems have advanced greatly over the past few decades and contribute to solving these problems. Take our WES fire alarm system for example; it can connect to our REACT platform, which is a real game-changer for the industry as it has features that reduce risk and prevent incidents from occurring – avoiding potential loss of life entirely. Currently, innovative wireless technology is being used to alert all relevant personnel to emergencies as soon as they occur, enabling the situation to be stopped in its tracks before it becomes a full-blown disaster. However, looking ahead, cloud-based data and integrating systems such as REACT with wearable devices, smart PPE, and intelligent hard hats, for example, will take it one step further – raising the alarm to a potential risk so it does not even turn into a minor emergency. using customizable systems via IoT Machine-to-machine technology through IoT increases the safety of employees and prevents risk and hazards Any security system works best when its individual components work together cohesively. Machine-to-machine technology through the IoT now gives those components the ability to instantly and reliably stay connected and "speak" to one another and key personnel – greatly increasing the safety of employees and preventing risk and hazards. Furthermore, customizable systems that create bespoke solutions to suit a site's needs offer accurate, specific, personalized notifications and alerts – making it possible to achieve the goal of comprehensive protection from both internal and external threats on sites of all sizes, no matter how unique the needs and no matter the operational status of the project. As we become more comfortable with the capabilities and security of the cloud and as unforeseen changes to our way of life become the new normal, the adoption of cloud-based technologies will continue to expand. Power of technology Firms that are embracing and adopting connected technologies are already reaping the rewards – being provided with peace of mind that they have an additional level of health and safety protection, putting workers' minds at ease and their lives in safe hands. And as we look towards the future of fire safety, the real role and power of technology must be outcome-driven. Using technology to improve the way things are currently done while achieving the same outcomes is not enough – the results really need to change. Luckily, the technology needed to do this is already out there; it just needs adopting by those wanting to take a pre-emptive approach.
A Comprehensive Guide To British And European Fire Safety Standards
As the demand for UK housing continues to rise, developers and planning authorities are under increasing pressure to deliver the intended UK Government target of 300,000 new homes per year, by the mid-2020s. The need to build as quickly and as cost effectively as possible, unfortunately often leaves little time to invest in developing a thorough understanding of notoriously Byzantine fire safety standards, increasing the risk of serious, potentially fatal, mistakes. firm understanding of fire regulations Fire safety has pride of place on the construction agenda, having been taken more seriously, following the Grenfell Tower fire. However, a collective acknowledgment of the issue alone is not sufficient. It has to be backed with clear knowledge, and a firm understanding of fire regulations should be non-negotiable for all industry professionals. Approved Document B is commonly used by many industry professionals as guidance Broadly speaking, the industry's understanding of British Standards is good. However, Euroclass standards are fast becoming more widely used. You only have to look to the most recent versions of Approved Document B, Volumes 1 and 2, where Euroclass standards are referred to throughout the main text, while the British standards can only be found in the Appendix. Approved Document B is commonly used by many industry professionals as guidance. I should stress, it's not a fire testing document, rather it's meant as an advisory document. As such, additional research and reading around the products specified for each project is essential. Deciphering the differences To help shed some light on the complex world of fire safety standards, our team of fire safety experts has compiled the table below, which concisely defines the Euroclass and UK standards, and explains how they differ. It's worth noting, before we get started that UK classifications don't equate with European reaction-to-fire classifications, and vice versa. The two sets of tests are conducted differently, each using its own methodologies and measurements. Moreover, it is important not to assume a product has met a certain standard unless it can be proven that it has been specifically tested to that standard and carries the associated certification. UK classifications don't equate with European reaction-to-fire classifications, and vice versa The two sets of tests are conducted differently, each using its own methodologies We hope this outline of the key considerations around fire safety standards has started to put your mind at ease, giving you more headspace to navigate the winding path to a robust, fire-safe project. Read part two of this series here.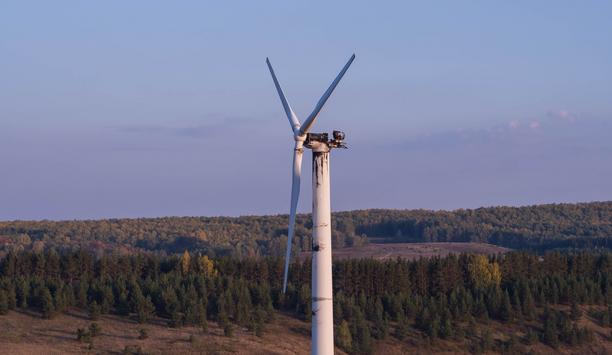 Using State-Of-The-Art Technology To Prevent And Put Out Wind Turbine Fires
As more and more countries in Europe and North America commit to net zero, a key strategy is replacing old fossil fuel-driven forms of power generation and replacing them with renewable energy, such as wind turbines and solar panels. The wind industry has seen a particular boom, with tens of thousands of new turbines installed every year across the globe. However, like any other heavy machinery, wind turbines can catch fire due to mechanical or electrical failures. These fires can have impacts beyond the turbine if there is secondary fire spread to surrounding lands, resulting in potentially catastrophic loss. Without this technology in place, a single fire could cost $7-8 million and cause substantial downtime. The time is now for the industry to use all available technology to prevent these incidents and reduce the risk of fires spilling into the environment. How do wind turbine fires start? Wind turbine fires can catch fire due to external causes, such as lightning strikes, or internal causes, such as mechanical or electrical failure resulting in sparks or heat in the nacelle. Most nacelle fires start at one of three points of ignition – converter and capacitor cabinets, the nacelle brake, or the transformer. Nacelle brakes are used to stop the turbine's blades from spinning in an emergency. Converter and capacitor cabinets and transformers are necessary for the turbine to generate power and transform it into a voltage that can be exported to the grid. An electrical fault at either location can produce arc flashes or sparks, which can ignite nearby Class A combustibles, like cables, plastics, or fiberglass. Nacelle brakes are used to stop the turbine's blades from spinning in an emergency. The brakes can cause turbine fires, albeit due to sparks from mechanical stress and friction rather than electrical failure. While some turbines have been designed with safer, electrical brakes, mechanical brake systems are often used as a backup in the event of power or control failure. These ignition points are all necessary for the safe generation of electricity from the wind, and cannot simply be designed out. As such, wind farm owners and operators must be ready to deal with fires when they spark. Why are wind turbine fires hard to fight? Modern wind turbines often exceed 250 feet in height, while most ground-based firefighting can only reach up to 100 feet. A team sent up-tower to manually fight the fire would constitute a major health and safety risk, as turbines have limited space and escape routes – putting employees not only in direct contact with fire but at risk of being in the turbine if it collapses. As such, when turbines catch fire, they are often left to burn out, with firefighters' efforts focused on preventing the spread and clearing the area as fiery debris falls. This results in irreparable damage to the turbine, necessitating its replacement. What is the cost of a wind turbine fire? The cost of replacing a burned-out wind turbine depends on a number of factors. First and foremost is the size and initial cost of the turbine. Turbines with more than 3MW of rated capacity can cost between $3-10 million to install during development. Replacement turbines can often cost even more, as manufacturers are likely to charge more for individual, one-off installations. Another key loss is business interruption, or how long the turbine was offline – and therefore not generating revenue. The average loss due to a turbine fire was estimated by insurance company GCube to be $4.5 million in 2015. As turbines have grown larger and therefore more expensive to replace with greater losses in revenue, we expect a fire to cost anywhere between $7-8 million for new models. How can turbine owners and manufacturers manage fire risk? Firetrace's system is designed with flexible Heat Detection Tubing, which ruptures in response to extreme heat or open flame Turbine manufacturers are already taking steps to "design out" fire risk in turbines. For example, lightning protection systems on turbine blades safely re-direct the surge of electricity away from cables, while condition monitoring systems can identify whether a component is overheating and likely to catch fire. In order to put out any turbine fires that do start at their source, turbine owners and manufacturers can install automatic fire suppression systems at common points of ignition. Firetrace's system is designed with flexible Heat Detection Tubing, which ruptures in response to extreme heat or open flame, releasing a clean suppression agent precisely at the source of the fire before it can spread. Wind farm owners who have taken a more proactive approach to manage risk via fire suppression systems have been able to snuff out fires before they can spread throughout the turbine or into the environment. By investing in the latest technology for fire suppression, owners and operators have avoided the worst-case scenario, saving millions in operating costs.