FIRE SUPPRESSION SYSTEM ACCESSORIES
(819)
Browse FIRE SUPPRESSION SYSTEM ACCESSORIES
Fire Suppression System Accessories products updated recently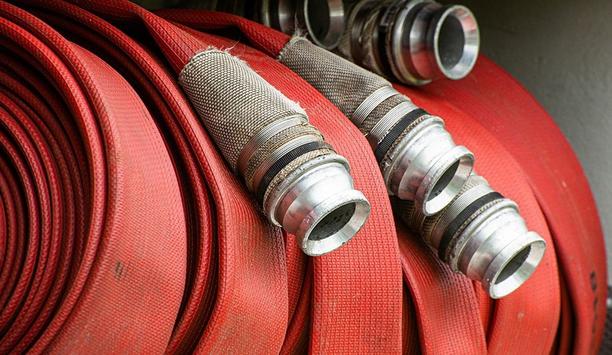 Smart Specifications: Differences Between British And European Fire Safety Standards Part 2
In my latest article for TheBigRedGuide.com, I gave a detailed explanation of the differences between British and European fire safety standards. To help shed some light on this complex world, our team of fire safety experts concisely defined the Euroclass and UK standards, and explained how they differ. This article will aim to go one step further and demonstrate what architects, specifiers, and other industry professionals should be looking for when they're selecting materials and products for a project. While each build is unique, several key factors should always be considered by those responsible for the specification of materials. Keep reading for four factors to consider. Thermal barrier usefulness This is the most important point. It's crucial that what is specified for the final project is identical to the configuration that was tested. If it's not, delve deeper and search for comparative data between two or three possibilities. The Field of Application in the Classification Report may cover the configuration, but that should be based on test evidence. Glassfibre insulation is Euroclass A, but it melts in a fire, completely negating its thermal barrier usefulness It should be emphasized that Euroclass B isn't inherently worse than A, nor is Euroclass A necessarily better – it depends on the application. Glassfibre insulation is Euroclass A, but it melts in a fire, completely negating its thermal barrier usefulness. Equally, combustible material such as wood cannot attain A, as it will eventually burn due to its chemical make-up. This doesn't make it any less attractive, or useful. As a building material - if correctly specified and fire protected – it is an entirely appropriate selection. The correct rating for each build is dependent on several factors unique to each project. Active fire protection These include, but are not limited to: The actual application requirements. This involves considering important aspects including the height of the building, and what its intended purpose will be. For example, a residential property will be in use 24 hours a day including overnight, and this will create different safety requirements compared to buildings such as offices which are usually only in use during daylight hours. Fire contribution to a system. Assessing how a material contributes to the overall fire risk the proposed system carries, and what measures have been taken to protect the structure in the event of a fire. This includes both passive and active fire protection measures. Consideration of engineering implications of each available product. This requires a careful analysis of how each potential material choice differs. For example, one product may be heavier or much harder to install than another which will impact how fit-for-purpose it really is for the project in question. How products react when they're exposed to external weather conditions should always be carefully assessed. Some materials degrade as a direct result of exposure to the elements. Over time this will negatively impact the building, and in some cases make it far less safe and secure as the building ages. Better-Informed decision Go beyond product classification reports and hunt for test reports on proposed systems Be wary of claims about individual products. These can become null and void when they are incorporated into a larger system, as the overall fire rating will almost certainly change. This could result in the whole being significantly less than the sum of its parts, completely jeopardizing the safety of the end-users or occupants. Before you commit to a product, make sure you're well versed in what you're working with. Go beyond product classification reports and hunt for test reports on proposed systems. This will help you make a conclusive, better-informed decision. However, be warned, this information is notoriously hard to come by, so persistence is key. Make sure only to specify products that have been accredited by a third-party lab. Fire protection treatment Although it's still legal for companies to self-certify materials, the practice allows for sub-standard products to become readily available on the market. Along with a third-party accredited test certificate, request CE documentation to ensure the product in question is still CE rated after its fire protection treatment. Some treatments will invalidate the CE mark on the non-treated product. The practice allows for sub-standard products to become readily available on the market There's no denying that current safety standards are wildly complex and, even for the most experienced specifier, can take time to get your head around. Under time pressure, you need peace of mind, so it would be worth involving certified fire safety consultants from the outset. They will ensure you're specifying certified, fit-for-purpose materials, prioritizing the build's safety and offering clarity. Robust fire safety A collective concerted effort to thoroughly understand and select products that are tried and tested to create robust builds can only ever be a positive step. Combine this with the Government's new building safety bill due to come into effect in August (2021), and the fact that many more companies are investing heavily into R&D to produce new materials with safety at the forefront, means the future is looking bright for construction, with robust fire safety baked into a building's DNA as standard. Developing more state-of-the-art technology and facilities, and sourcing highly-skilled, knowledgeable professionals to ensure all bases have been fully covered, will achieve better fire-rated products and systems across the board. This is key to achieving the outcome we are all chasing - safer material choices that work as a system and deliver excellent fire protection.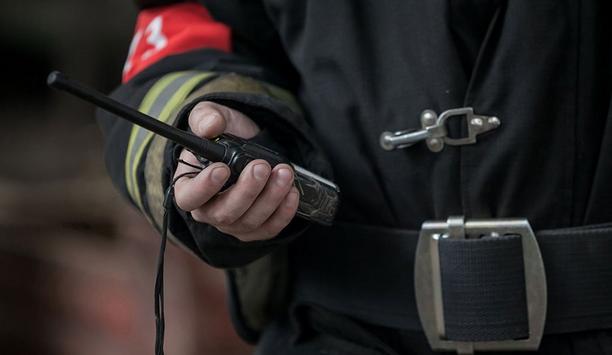 Prevention Is Better Than Cure: How Wireless Communication Is Changing Fire Protection
To manage fire risks, there needs to be a shift away from detecting and responding to emergencies and instead, a look towards connected technologies to provide a pre-emptive, proactive approach. Fires can be highly devastating, putting people at risk and threatening the lives of the public in surrounding areas – not to mention how destructive they can be in terms of damage to materials and property. A connected approach Fortunately, right now, our world is more connected than ever before. The internet has become such a vital component of the world's infrastructure that it is unlikely many of us get through our day without linking up to the web at one point or another. This has created its own ecosystem called the Internet of Things (IoT), which spans nearly 100 billion physical objects and enables them to communicate with each other. As the IoT continues to expand, the world is only going to become more entwined. Adopting new technology We are seeing this steady increase specifically in connectivity for a multitude of reasons. But the main one is quite simple: the customer is happy. As a technology that is faster and able to store more data emerges, it becomes intuitively efficient and practical for the end-user – having a real impact on outcomes and preventing disasters. Customers are more likely to adopt the use of technology that is easy to learn and offers a solution to an existing problem. With so many relying on technology now for work, school, staying connected to friends and family, and entertainment, it makes sense to look towards incorporating it into daily safety needs within workplaces too. Using technology to improve fire safety Smart fire equipment with IoT software creates a safer community where workers are connected with their team Smart fire equipment integrated with an IoT software platform creates a safer community where workers are connected with their environment, safety managers, and their wider team. Take construction sites over the past year. Some were running with a skeleton crew – with contractors being isolated and distanced from emergency services – and others were closed entirely due to government-ordered lockdowns. However, cloud-based systems were able to be quickly implemented, providing a sophisticated and adaptable fire safety solution for all building sites, regardless of their operational status. This innovation has given property owners, project supervisors, and safety personnel the ability to receive alerts for a variety of events in real-time – helping to prevent disasters. The pandemic has really led to the wider adoption of technology, simply due to the number of individuals on sites. Technology has been able to fill some of the gaps in terms of monitoring safety systems and generating data remotely. Early detection technologies A fire can wreak havoc on the lives of people it affects and overcoming the huge losses can be a challenge. Early detection of the threat of a fire can make a massive difference to the outcome and this is happening right now with devices that monitor smoke or heat. However, very shortly, the emerging technology and the requirement from the industry is a lot less to do with detecting and responding to fires – it is more about monitoring sites, identifying risks, and preventing emergencies in the first place. Multiple industries are looking to technology to provide pre-emptive, proactive management of risks; responding to them once they have occurred is often already too late. Wireless fire alarm systems Wireless fire alarm systems have advanced greatly over the past few decades and contribute to solving these problems. Take our WES fire alarm system for example; it can connect to our REACT platform, which is a real game-changer for the industry as it has features that reduce risk and prevent incidents from occurring – avoiding potential loss of life entirely. Currently, innovative wireless technology is being used to alert all relevant personnel to emergencies as soon as they occur, enabling the situation to be stopped in its tracks before it becomes a full-blown disaster. However, looking ahead, cloud-based data and integrating systems such as REACT with wearable devices, smart PPE, and intelligent hard hats, for example, will take it one step further – raising the alarm to a potential risk so it does not even turn into a minor emergency. using customizable systems via IoT Machine-to-machine technology through IoT increases the safety of employees and prevents risk and hazards Any security system works best when its individual components work together cohesively. Machine-to-machine technology through the IoT now gives those components the ability to instantly and reliably stay connected and "speak" to one another and key personnel – greatly increasing the safety of employees and preventing risk and hazards. Furthermore, customizable systems that create bespoke solutions to suit a site's needs offer accurate, specific, personalized notifications and alerts – making it possible to achieve the goal of comprehensive protection from both internal and external threats on sites of all sizes, no matter how unique the needs and no matter the operational status of the project. As we become more comfortable with the capabilities and security of the cloud and as unforeseen changes to our way of life become the new normal, the adoption of cloud-based technologies will continue to expand. Power of technology Firms that are embracing and adopting connected technologies are already reaping the rewards – being provided with peace of mind that they have an additional level of health and safety protection, putting workers' minds at ease and their lives in safe hands. And as we look towards the future of fire safety, the real role and power of technology must be outcome-driven. Using technology to improve the way things are currently done while achieving the same outcomes is not enough – the results really need to change. Luckily, the technology needed to do this is already out there; it just needs adopting by those wanting to take a pre-emptive approach.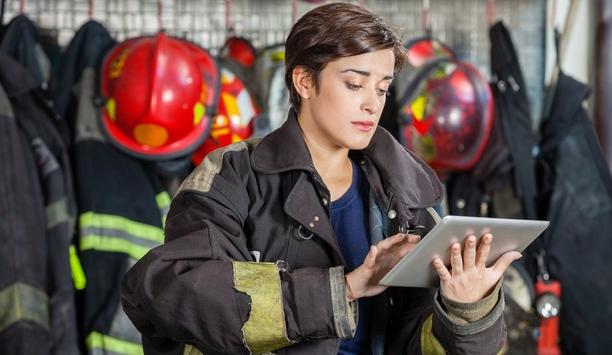 Securing The Next Generation Of 911
While conducting research for my 2021 Wisconsin Public Safety Commission (WIPSCOM) conference presentation, it became immediately clear that securing the nation's public safety answering points (PSAPs) is no longer just an IT challenge. Shifting from an analog to digital operating environment — the next generation of 911 — will require strategic investments into three key areas: people, processes and technology. As call center technology evolves nationwide, the need for greater cybersecurity in the public safety space has never been more important. Internet connected systems Traditionally, PSAPs received calls over analog telephone networks consisting of copper wire transmission lines and dated cellular networks spanning a smaller area in close proximity to call centers. With the introduction of next generation 911 and the accompanying digital telephone networking services, the exposure of call center networks to would-be attackers has exponentially increased, allowing potential access from anywhere due to internet connected systems. A good analogy is thinking of the points of entry into your home. The legacy method allowed two entries into the house — the front and back door. With the introduction of digital networks, there are now more doorways into the home or call center, signifying a greater need for security and employee awareness of threats. Many of these recent attacks target people using a technique called social engineering First responder organizations Since 2019, there have been approximately 300 cyberattacks impacting local government agencies, including police stations, emergency dispatch call centers and first responder organizations. 125 of these attacks specifically focused on public safety agencies such as firefighting or EMT stations, with attacks reported in all 50 states. More recent examples show that cyberattacks focusing on our first responders are increasing at an alarming rate. Many of these recent attacks target people using a technique called social engineering. This is when attackers attempt to trick victims through telephone calls and/or emails to assist the attacker in introducing viruses to the network, provide sensitive data or share usernames and passwords to achieve their criminal motives. Cyber criminals' primary objective is to use social engineering techniques to achieve a much more serious attack: ransomware. Critical computer systems Ransomware is a type of malicious software (malware) that prevents access to sensitive files Ransomware is a type of malicious software (malware) that prevents access to sensitive files, data and critical computer systems using encryption that only the attacker can unlock. Victims must pay a random sum of money, usually in an untraceable cryptocurrency, to the attacker who promises to decrypt data once they receive the funds. A look at attacker motivations can help us all understand — and mitigate — the threat to our first responders. Here are three primary reasons why cybercriminals target public safety answering points: Monetary gain: Infecting a PSAP with ransomware can lead to significant payouts in order to restore first response services. Disruption of services: Shutting down critical services can put threat actors in the public eye while also playing a major role in multi-stage attacks. Cheap thrills: Attackers and, at times, even misguided amateurs can target critical services for notoriety or social standing. Mitigating cyber risk The human element, actions or inactions played a direct role in 85% of data breaches Regardless of the motivation, the outcome is generally the same: a disruption of first response services that are critical to protecting our communities and families. According to Verizon's 2021 Data Breach Investigations Report, the human element -- or people's decisions, actions or inactions -- played a direct role in 85% of data breaches. As cyber threats targeting PSAPs and first responder teams continue to grow in number and severity, addressing the threat through employee awareness and education is a good first step in mitigating cyber risk. Here are four steps any PSAP can take now to assess and mitigate cyber threats targeting their organization. Security awareness training Educate employees with security awareness training - Ongoing security training efforts should occur at a general level for all PSAP employees, followed by more targeted, role-based security training for key roles and departments such as call center managers, dispatchers or those with access to sensitive data. General security awareness training efforts should focus on broad but relevant security topics employees are likely to encounter, such as how to identify a phishing email. Security training programs should occur at least annually, and training content reviewed semi-annually Role-based security training efforts should go one step further and include topics like how management should respond to ransomware payment demands or how to verify the identity of external callers asking for sensitive information or urgent payments. Security training programs should occur at least annually, and training content reviewed semi-annually to ensure completeness, accuracy and relevance of training content related to your operating environment. Physical building access Verify and strengthen employee access controls - This includes physical building access and logical access to any information or computer systems your organization operates. Most organizations have several internal or external users such as vendors, cleaning companies and other organizations who come into contact with the offices or other physical locations, increasing the risk of theft or unauthorized access via impersonation or tailgating attacks. Ensure exterior locations are sufficiently secured via electronic badge access or a minimum of key access with code entry. First responders and public service agencies should train employees to visibly display employee badges and report infringements to management in the event an attacker infiltrates the building. Multi-Factor authentication External visitors should be required to announce their arrival in advance to the organization External visitors should be required to announce their arrival in advance to the organization, enter through designated areas, check-in with a receptionist or direct contact, log their entry, show identification and wear a clearly identifiable visitor badge. Access to computer systems that contain sensitive data such as employee records or connections to other state and federal agencies should be secured via multi-factor authentication. Multifactor authentication is a security term referring to authenticating a computer system using several factors, including something you know (e.g., username or password) , something you have (e.g., smartphone) or something you are (e.g., fingerprints or voice pattern). Using two or more factors when accessing a computer system is crucial to keeping the cybercriminals out! Federal threat intelligence Leverage free resources to mature your cybersecurity posture - First responders and public service organizations have many free cybersecurity resources at their disposal. This includes federal threat intelligence via security advisories, which outline vulnerable software or hardware products they use, and direct consultation services from cyber response teams local to the area, which are taxpayer funded. The US-CISA also provides regional consultation services to assist all local government agencies Every first responder and public service organization should consider becoming a member of a relevant Information Sharing and Analysis Center (ISAC) such as the Multi-State Information Sharing and Analysis Center (MS-ISAC), as they provide free threat intelligence services and consultation resources to help boost cybersecurity. The US-Cybersecurity and Infrastructure Security Agency (US-CISA) also provides regional consultation services to assist all local government agencies in maturing their cybersecurity posture. Public service organizations Hire external security firms to identify and correct weaknesses - To the extent allowed by budgets and personnel, first responders and public service organizations should hire external security or audit firms to assess the state of their cybersecurity practices and posture. These firms specialize in security best practices and assess security controls' adequacy across a wide array of organizations. It is often useful to bring these firms in for a fresh perspective on how the organization operates and its vulnerabilities. These engagements are typically performed annually and focus on core computer systems and business processes that involve sensitive data.