What Are the New Trends in Firefighting Equipment?
26 Aug 2020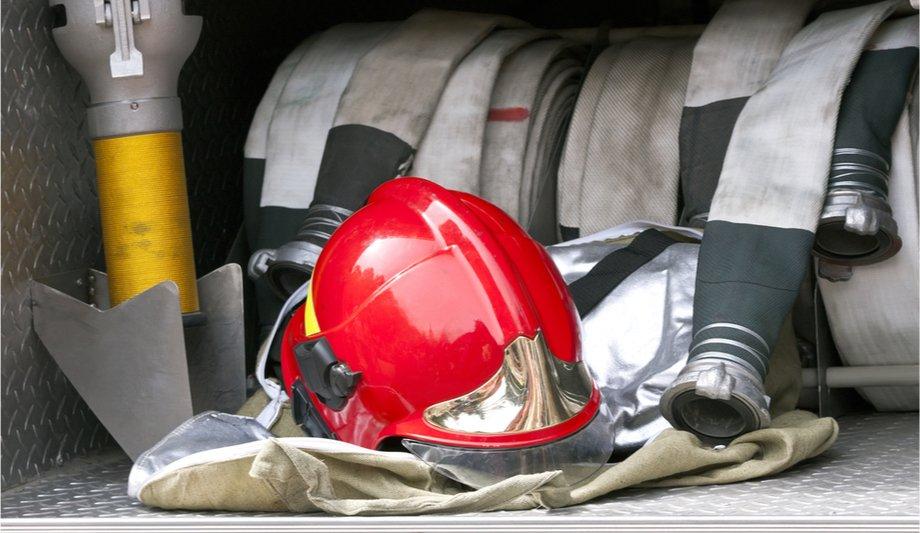 Editor Introduction
Equipment is an important element in fighting fires, and in keeping firefighters safe. But what new needs are driving the development of equipment? How can equipment expand its role in fighting fires, or in managing building occupancy and traffic flow for that matter? We asked our Expert Panel Roundtable: What are the new trends and opportunities in firefighting equipment?
---
COVID-19 combined with the issue of firefighters' exposure to carcinogens has resulted in more emphasis being placed on ensuring firefighters have clean, well-maintained kit supported by detailed and robust hygiene processes. While manual cleaning of firefighting equipment is still the norm, there are many fire services that are moving towards automated cleaning systems, which provide complete consistency in washing temperatures, the amount of detergent used, speed and temperature of drying – which can all work together to disinfect contaminants and to protect the longevity of the kit. Manufacturers of medical and safety technology products have a responsibility to innovate solutions that support fire fighter health. To this end, Dräger advises on the processes a firefighter should take when leaving a scene and returning to the station, provides workshop solutions and logistical support to ensure fire stations are equipped to provide optimum cleaning of equipment, and helps to build business cases for procurement.
At a high level, the biggest trends, or opportunities for improvement, we see in firefighting equipment fall into four distinct categories: Cleanability, Connectivity (or IoT – the Internet of Things), Ergonomics and Personalization. At MSA, the health, safety and well-being of firefighters is what drives us to not only develop technologically advanced safety equipment to help protect you on the job, but to advocate for your well-being. In fact, after more than 100 years in business, our mission remains unchanged: that men and women may work in safety and live in health. The job today has become even more challenging as firefighters must deal with increased heat loads, toxic substances and other physical challenges that make structural firefighting one of the most demanding professions. So, needless to say, staying ahead of these challenges and designing products to meet them head on is a commitment we don't take lightly.
COVID-19 procedures and processes are often implemented by people. But employing staff to control processes is costly – and they can be automated using technology. Walk-through metal detectors with temperature monitoring are suitable for pop-up environments, such as festivals or events, and schools. Able to scan 70 people per minute, they create no lag in footfall, which is vital when many children enter the building at once. Some CCTV systems are also able to quickly identify persons at risk of carrying COVID-19. Upon alert, managers can decide if they would like to conduct a further level of testing, with a handheld temperature monitor. Flow control is where COVID technology starts to come into its own. Able to identify how many people are in a building and analyze traffic flow, visitor density monitoring can help to minimize overcrowding. Cameras count people in and out of the building with a traffic light system, meaning that visitors are autonomously managed, without the need for staff to stand at the entrance. In buildings where security is a priority and access must be controlled, such as private offices; or restricted areas within a manufacturing facility; hands-free, temperature screening access control technology is now emerging. If the recognized face does not wear a mask, the device will prompt a voice reminder. At the same time, the authentication or attendance will be failed.
We are seeing a demand for fire trucks fitted with a split tank for both water and foam from a number of fire authorities, an example being the Angloco Water/Foam Tanker 8500. The norm has been to attend a fire with two different tenders. This development makes perfect sense, as it minimizes the total number of vehicles required to attend an incident, ensures the right resources are always on site, maximises performance per vehicle and saves fleet costs. The Allison fully automatic transmission is unique in being able to provide a twin PTO (power take off) to fulfill this requirement. The PTO function is essential for supplying power to the pump, also to any hydraulic motors, for a crane arm for example. The Allison transmission control module commands how and when the PTO engages, and monitors operating conditions to minimize potential damage and hazards.
---
Editor Summary
The era of COVID-19 is impacting the trends in firefighting equipment, as are ongoing concerns about exposure to carcinogens. Important trends relating to firefighting equipment include cleanability, connectivity, ergonomics and personalization. There are also new technologies that can help to monitor occupancy, traffic flow, and face mask compliance.