Draeger CLEAN AGENT SYSTEMS
(3)
Browse CLEAN AGENT SYSTEMS
Clean Agent System products updated recently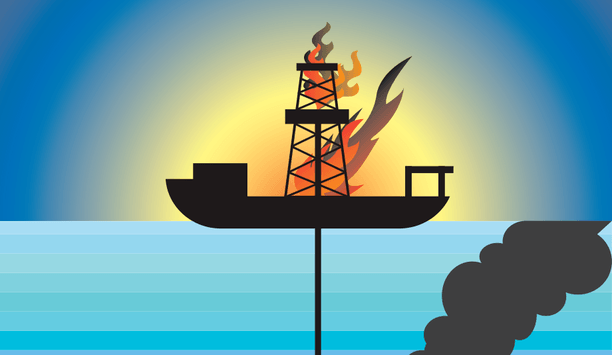 Fire Suppression Fluids And Gases, The Future Of Marine Fire Safety
The original fire suppression agent has always been, of course, water. In the age of sail, it was ideal. Not so with the advent of the combustion engine, however. When applied to burning petroleum, the fire spreads. It also simply destroys electronics. Carbon dioxide (CO2) and Halon derivatives were the first widely used commercial fire suppression solutions, gaining popularity in the 1950s and '60s. Unlike water, they were highly effective, electrically non-conductive and didn't leave any residue. As compressed gases, storage wasn't a major issue. Unfortunately, Halon was found to be a high ozone depleting chemical; as a result, production was banned in 1990. Evolution Of Fire Suppression Systems Ideal for marine applications, HFC227 is fast, effective and clean With the sunsetting of Halon and the search for alternatives, CO2 gained prominence. However, it has three significant drawbacks: it's a greenhouse gas, requires a large number of cylinders and is potentially fatal if breathed at design concentrations. In the 1990s, HFCs rose to dominance as a fire suppression solution. Ideal for marine applications, HFC227 is fast, effective and clean. Like Halon and CO2, however, it's a greenhouse gas and contributes to global warming. Discharging an average-sized cylinder of HFC227 has the same CO2 equivalent as driving a car 268,760 kilometers. This is why it is being eliminated as part of a phased-down mandate from the EU, and restricted or taxed by various countries such as Australia and Norway. It is expected that similar legislation will begin to affect Canada and US-flagged vessels. Environmental Profile Of HFCs In 2002, 3M introduced Novec™ 1230 Fire Protection Fluid. It offers a number of important advantages over other clean agents in marine fire suppression applications. It has low acute toxicity and high extinguishing efficiency. This gives it a wide margin of safety compared to other chemical clean agents such as HFC227. A fluid, it vaporizes rapidly during discharge, is non-corrosive, non-conductive and leaves no residue. It is, importantly, a long-term, sustainable solution with virtually zero global warming potential, e.g., it has an atmospheric life of about a week versus HFC227's 34 years. So confident is 3M of its product, it offers its BlueSkySM Warranty; if it is ever banned or restricted from use due to its environmental properties, the company will refund the cost of the fluid. Unlike CO2, a gas, Novec 1230 fluid can be flown to the vessel or platform allowing less downtime waiting for supplies to arrive by ground For the marine and offshore oil and gas industries, Novec 1230 fluid offers distinct advantages. Because it's a fluid, recharging is simple. Unlike CO2, a gas, it can be flown to the vessel or platform. This means less downtime waiting for supplies to arrive by ground. It also takes up significantly less space. Recently, Sea-Fire Europe ceased distribution of HFC227. The move was strategic and ethical, given the environmental profile of HFCs. Novec 1230 Fluid For Recreational Marine Market With the phase-down of HFCs, supplies are running out. This means in the immediate future there will be a serious inability to service systems. Also, with shortages beginning, costs are rising, making the switch to Novec 1230 fluid a smart move financially. While 3M will obviously benefit from this, the real winner here is our planet and the people we share it with" Sea-Fire recognizes that it may lose business in the short term as boat and shipbuilders continue to choose HFC-based fire systems strictly based on cost alone. But, ultimately, eliminating the use of hydrofluorocarbons is the right thing to do for the marine industry as a whole. As the first manufacturer to introduce Novec 1230 fluid into the recreational marine market in 2012, Sea-Fire is fully prepared for the phase-out of HFCs. Benefitting The Marine Industry "As a corporation, 3M is committed to improving every life," said David Olds, 3M account executive for fire suppression applications. "Sea-Fire Europe made a difficult decision when announcing it would cease distribution of HFC227. While 3M will obviously benefit from this, the real winner here is our planet and the people we share it with." Sea-Fire Marine has long held the belief that it is in the business of protecting people and property at sea. With its recent declaration that its master European distributor Sea-Fire Europe is ending distribution of HFC-based fire suppression fluids, it can add the environment to its list.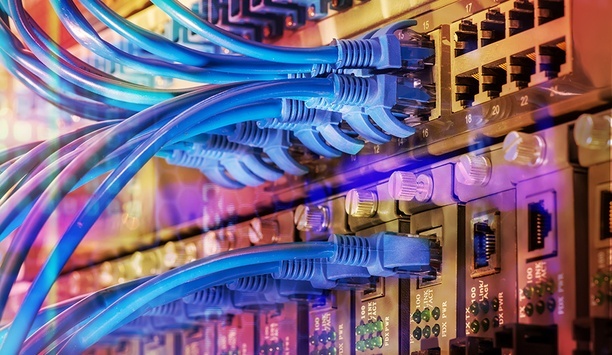 How Targeted Suppression Stops Fires At The Source
While whole room protection – sprinklers or gas systems – is a common choice, there is an argument for thinking smaller; taking fire detection and suppression down to the equipment, enclosures and even the components where a fire is most likely to start. Traditional Fire Suppression Methods A traditional water-based sprinkler system is the most common form of fire protection found in commercial and industrial buildings. They offer reasonable cost, large area protection for entire facilities, safeguarding the structure and personnel by limiting the spread and impact of a fire. Every square foot of the protected area is covered equally regardless of the contents of the space, whether it's an empty floor or an object with an increased risk of fire. Sprinklers aren't always the most appropriate choice. Not all fires are extinguished by water of course, and in some cases, water damage can be just as harmful or even more so than the fire. They are an impractical choice for instance for facilities housing anything electrical, such as data centres and server rooms. There is also the risk of accidental activation, with an estimated cost of up to $1,000 for every minute they are left running. Water damage can be just as harmful or even more so than any fire, so sprinklers may not be appropriate Targeted Supplementary Fire Suppression An alternative method to protect whole server rooms and data centres is gas fire suppression, which either suppresses the fire by displacing oxygen (inert) or by using a form of cooling mechanism (chemical/synthetic). These aren't without risk; in the case of inert gas, oxygen is reduced to less than 15% to suffocate the fire, but must be kept above 12% to avoid endangering the lives of personnel. Similarly, clean agent gas can be toxic in high doses. There are smaller, focused systems that give the option of highly targeted supplementary fire suppression within fire risk areas. Installing a system directly into the areas most at risk, means that fires can be put out before they take hold and cause serious damage. Both sprinkler and gas systems can contain a fire, but micro-environment or closed space systems are completely automatic, detecting and suppressing the fire so rapidly that activating a sprinkler or gas total flooding system often isn't necessary. The most popular enclosure fire suppression systems achieve this though the use of a flexible and durable polymer tubing that is routed easily through the tightest spaces. The tubing is extremely sensitive to heat and, because it can be placed so close to potential failure points, detects it and releases the fire suppression agent up to ten times faster than traditional systems. An airline was forced to cancel over 2,000 flights after a "small fire" in one of its data centers Cost-Effective Fire Protection Highly customizable, small enclosure fire suppression is specifically designed to protect business critical spaces and equipment. It is typically used inside machinery like CNC machines, mobile equipment like forklifts and inside server rooms and electrical cabinetry but is suitable for any hazard that's considered to have an elevated fire risk. Some may question the need or cost-effectiveness of protecting micro-environments. However, examples abound of where fires that have started at component level have gone on to cause damage of the highest magnitude, and the cost of downtime can be crippling to many time-sensitive facilities and processes. An airline was forced to cancel over 2,000 flights in August 2016 when what was described as a "small fire" in one of its data centers ultimately led to a computer outage. The cost of that small fire, and the domino effect that quickly escalated from it, has since been announced as $150m. Admittedly that number is unusually high - the average cost of a data centre outage today is estimated at a more conservative $730,000 – but this is still an expense businesses can ill afford. Preventing Major Losses Staying with the transport industry, newer metros systems have redundant systems in place to prevent interruptions. However, older metro lines, such as the one in New York City, have experienced electrical fires that started small, but grew to such a magnitude that service was affected for months.Older metro lines, such as New York City's, have experience electrical fires that start small but grew exponentially A wind energy customer experienced a fire in a turbine converter cabinet. The loss of the cabinet was valued at over $200,000 and disabled the turbine for six weeks. Following investment in fire suppression systems inside the electrical cabinet, a subsequent fire was detected and suppressed before major damage could be caused. The cost on this occasion was therefore limited to a $25,000 component and downtime was less than two days.Equally - happily - there are also many instances where the installation of small enclosure fire suppression has prevented disaster. In the manufacturing world, CNC machines are valued at hundreds of thousands of dollars and need to be constantly operational to justify the investment. Oil coolant used in the machines can create a flash fire in an instant due to failed components or programming errors. The fact that many of these facilities are run 'lights out' with no personnel present further exacerbates the risk. If a fire is not dealt with immediately, the machine will be destroyed; sprinklers don't react quickly enough for this scenario and would be ineffective. Ensuring Business Continuity One such flash fire occurred inside a protected CNC machine at a machine shop in Iowa. The polymer tubing ruptured within a fraction of a second, releasing the suppression agent and extinguishing the flames. The machine was undamaged and was operational again with a few hours. Contrast this to a previous fire at the same facility in an unprotected machine; it was out of operation for 4 days, costing the business thousands of dollars in downtime In short, fire protection is an essential element of our industrial and commercial environments to ensure both safety and business continuity. However, the nature of that protection is changing, as capacity increases to cost-effectively protect specific areas where fires are most likely to start. Risk mitigation analysis needs to look beyond what has been accepted in the past and find ways to further limit the impact of a small fire using this next level of protection. The benefits can really have a positive effect on the bottom line in the event of fire.
What Impact Has COVID-19 Had On The Fire Industry?
The COVID-19 pandemic has had ramifications for almost every industry, some more than others. With the pandemic stretching well into a second year, the non-medical consequences continue, and many are wondering about which of the required changes might become permanent. As regards the fire sector, we asked our Expert Panel Roundtable: What impact has COVID-19 had on the fire industry?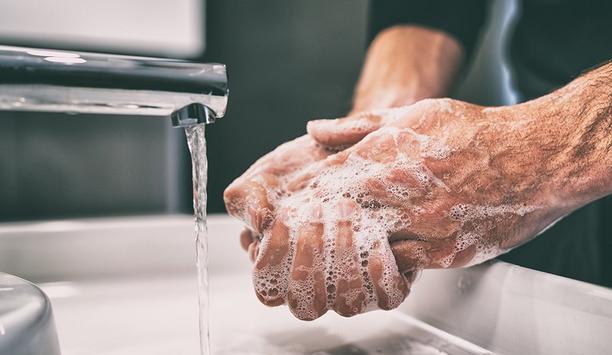 Ensuring 'Health For The Firefighter' Includes Cleaning Of Equipment
The COVID-19 pandemic has presented new health challenges for firefighters, but it is far from the first major health concern in the fire service. For example, the risk of various cancers is up to twice as high among firefighters, and cancer causes 61 percent of line-of-duty deaths for firefighters. There are other health and safety concerns, too, from nutrition and fitness to vehicle safety and seat belt usage, from wellness to stress and trauma (and consequent issues of addiction). Supporting fire services Cultural issues are a driving force in managing the gamut of health and safety concerns for firefighters. Changing the mindset of firefighters about safety issues is critical to meaningful progress. It starts with awareness. COVID-19 may be the newest and most recent health concern, and addressing it has been a high priority. However, even long-term and well-known health threats in the fire service are not being adequately addressed. Dräger found that some 84% of respondents admitted they were concerned about the risk of cancer Medical and safety technology provider Dräger, based in Lübeck, Germany, has launched a 'Health for the Firefighter' campaign to raise awareness and to support fire services in driving the necessary cultural changes to protect firefighter health. In a survey of United Kingdom firefighters, Dräger found that some 84% of respondents admitted they were concerned about the risk of cancer, which can be caused by embedded carcinogens in any equipment that can be absorbed by men and women using it. Robust hygiene processes "The COVID-19 pandemic, and ongoing fears over cancer, have highlighted the critical importance of hygiene, and a significant cultural change is required," says Brian Hesler, a consultant and specialist advisor at Dräger Safety UK and a former chief fire officer. "We need to move away from firefighters wearing dirty kit like a badge of honor that proves their hard work and value, to understand that clean and well-maintained kit supported by detailed and robust hygiene processes are essential to mitigate every contact with contaminants." Dräger's Health for the Firefighter campaign will support the fire services in communicating and providing training on the importance of detailed hygiene processes, from handling and storage of masks and breathing apparatus (BA) equipment through to the subsequent cleaning of the kit after an incident has occurred. Enabling fire services Manual cleaning of equipment is still generally the norm within UK fire services. In the Dräger survey, 80% agreed that a result of the COVID-19 pandemic is more emphasis on cleaning equipment and hygiene control, although only 23% said the pandemic significantly changes their approach to cleaning equipment. Dräger has launched solutions for cleaning breathing apparatus, respiratory masks and PPE equipment Consistency is often a problem with manual cleaning, and Dräger has launched solutions for cleaning breathing apparatus, respiratory masks and PPE equipment that reduce the risk of carcinogen contamination within emergency teams. The equipment is provided in partnership with Harstra Instruments, a Dutch manufacturer of cleaning and drying equipment. The Dräger package of solutions comprises cleaning products, logistical support and consultancy services to enable fire services to mitigate firefighters' exposure to carcinogens. Equipment handling operations Washing machines clean using high-pressure water, drying cabinets are available in various shapes and sizes, and testing facilities ensure products are decontaminated. "Employers owe their employees a duty of care and are therefore looking to provide additional protection during training, post-incident and in day-to-day equipment handling operations," says Andy Taylor, UK Marketing Manager for Engineered Solutions at Dräger. Cleaning equipment is just one of many ways fire departments can address the health challenges for firefighters. Departments depend on regulations and policies designed to ensure the highest degrees of personal health and safety. For departments, prevention and reduction of accidents, injuries and occupational illnesses should be a way of life. The 'Health for the Firefighter' campaign can serve as a reminder of the importance of creating a culture of good health for firefighters.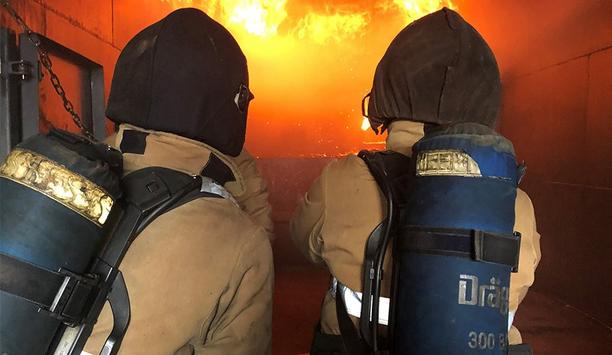 Training For The Future Of Our Firefighters
The importance of firefighter health has received increased media attention in recent times, and rightly so. Following Covid-19 more emphasis is now being placed on hygiene and disinfection, which I believe will be one positive outcome of this pandemic. A significant cultural change has been a long time coming to take us away from firefighters wearing dirty kit as a badge of honor that proves their hard work and value, to understanding that clean and well maintained kit supported by detailed and robust hygiene processes that mitigate every contact with contaminants are essential. Firefighters' exposure to carcinogens Prior to Covid-19, the media were also reporting more regularly on the very real issue of firefighters' exposure to carcinogens, an issue when embedded in equipment and absorbed. Cancer has been highlighted in some scientific reports to be the leading cause of death among firefighters, with the International Association of Firefighters (IAFF) reporting that cancer caused nearly two out of three (61%) firefighter line-of-duty deaths between 2002 and 2017. The National Institute for Occupational Health and Safety (NIOSH) also found that in the US, firefighters had a 14 percent higher chance of dying of cancer compared to the general population. The results of these reports need to be underpinned by robust medical research to reflect the landscape, culture, current standards and operational practices for Fire Services in the UK. Cancer caused nearly two out of three (61%) firefighter line-of-duty deaths between 2002 and 2017 While these shocking statistics are relatively well known, not enough has been done to force a change. Manufacturers of medical and safety technology products have a responsibility to innovate solutions that support change. To this end, Dräger's Health for the Firefighter campaign complements our training programmes and communicates the importance of detailed hygiene processes; from the handling and storage of masks and breathing apparatus equipment through to the subsequent cleaning of the kit after an incident has occurred. Training is the first and crucial step in guiding a cultural shift, and ultimately protecting the health and well-being of our firefighters. Using technology, research and innovation It's important that training programmes reflect the fact that fire services are the experts – they have the experience and understand what solutions are practical. It is therefore our role to use technology, research and innovation to ensure we work together as partners with applied training helping to create a robust consistency in approach as well as providing a safe environment to train. Dräger's training is typically split into three areas: Training systems - these encompass mobile or fixed training facilities that enable state-of-the-art training so firefighters can experience real fires or extrication scenarios in a safe environment including compartment fire behavior training (CFBT). At Dräger they include a vast portfolio of potential fire and rescue environments, including petrochemical plants, hospitals, schools, high-rise buildings, vehicles, aircraft and subway stations; Technical training - providing comprehensive know-how on the maintenance and repair of equipment – from mechanical and electronic components through to cleaning and disinfection; Fitness training – providing equipment to help ensure that firefighters are prepared for the physical challenges that come with the job and can be tested and monitored to improve their safety. The science and behavior of a fire and its contaminants Training has come a long way from when it centred simply around exposure to hot temperatures often referred to as 'burn to learn'. It is now about much more than protecting a firefighter from becoming burnt, but rather teaching the science and behavior of a fire and its contaminants, not only to support fire and rescue operations, but also to protect the firefighter's own health. While Covid-19 is driving improvements in this regard, what is more difficult is helping fire services to realize that technical training on the cleaning and hygiene processes related to kit is just as important to firefighter health. Consistent and robust hygiene processes are also about technology. While manual cleaning of equipment is still generally the norm, there are many fire services that are moving towards mechanical washing systems, which provide complete consistency in washing temperatures, the amount of detergent used, speed and temperature of drying – which can all work together to disinfect contaminants and to protect the longevity of the kit. Training and support around these systems encompasses the entire purchasing and use life cycle; from helping to build business cases for procurement and logistical installation support, to advice on the exact processes a firefighter should take when leaving a scene and returning to the station. Support also encompasses the ongoing maintenance of equipment and the quantity of stock required. An international look at hygiene and infection control Consistent and robust hygiene processes are also about technology Despite such advances, the UK is still behind other countries in terms of our hygiene and infection control practices. Netherlands and Sweden, for example, are two European countries leading the way in shifting the mindset and using mechanical washing equipment supported by improved logistics for managing and tracking PPE and RPE more widely. For these countries, stringent hygiene practices are commonplace and are not just about fighting cancer or the current pandemic, but also about protecting firefighters and support staff from more day-to-day illnesses such as flu, common colds, cold sores and other communicable illnesses. Within Dräger, my role includes advising on these best-practice examples and new equipment technologies – working with our UK-based manufacturing facility and R&D departments to ensure they are designed with the firefighter in mind, and working with Fire Services, Government and other key stakeholders to help drive improvements to further protect our crews. Having manufactured advanced technology solutions for the Fire Services for more than 115 years, Dräger has the experience and technological know-how to support this necessary change in how we think about equipment, its cleaning, and ultimately how to apply technology and training to make our firefighters safer.