Rosenbauer FIRE PUMPS
(10)
Pump products updated recently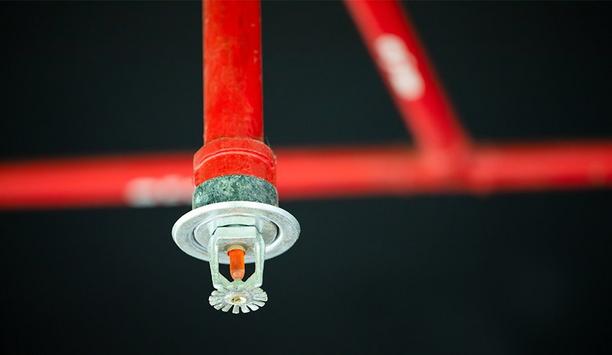 Fire Sprinkler Failures In Buildings: Why They Happen & What To Do
The fire sprinkler system in your building is a critical safety measure and, when needed, it can save lives. Still, even the best systems can malfunction, and sprinklers do occasionally fail. When they do, they can drench the interior of your building, damaging everything from furniture and personal belongings to drywall and building materials. As a property manager, dealing with fire sprinkler failure can feel overwhelming. What do you do next? Where do you start? And why did the sprinkler system fail in the first place? In this post, we'll discuss the common causes of accidental discharge, and what to do if it happens to you. Reasons for Fire Sprinkler Systems Failure Today, all building fire sprinkler systems must meet NFPA 13 standards. These National Fire Protection Association benchmarks define safety requirements for components and installation, and help ensure that sprinkler systems are well maintained and ready to perform. Still, fire sprinkler systems can fail. Here are a few of the most common culprits: Aging parts Building renovations (collisions with construction equipment, displacement or disturbance, etc.) Incorrectly placed heating systems that activate sprinklers Vulnerable pipes that freeze and cause sprinkler heads to burst Corrosion Fire sprinkler malfunctions can be incredibly problematic, causing extensive damage to your building Regardless of what causes the sprinklers to discharge accidentally, fire sprinkler malfunctions can be incredibly problematic, causing extensive damage to your building and requiring costly repairs from a water damage repair contractor. 5 Things to do if Your Sprinklers Fail There are no flames in your building, but your sprinklers are soaking everything in sight. You have to move quickly to avoid even more damage. Stay calm and follow these five steps: Get everyone out Even if there's not an active fire in the building, water poses its own set of dangers. To avoid problematic slip and fall conditions, get everyone out of the area immediately. Move them to a safe location outside the building, preferably one you've agreed on in a previously established evacuation plan. Shut off electrical equipment Water and electricity are a deadly combination. To avoid electrical shocks, shut off all nearby electrical equipment and appliances, and then, turn off the building's main power supply, as you exit the building. Turn off the water main Instead of wasting time shutting off broken sprinkler heads individually, go to the building's main water supply immediately and shut it off at the valve. This will stop all water flow and prevent additional water damage. Take photos of the scene Once it's safe to re-enter the building, document the scene. Use your smartphone to take photos of broken sprinkler heads or anything else you believe may have caused the accidental discharge. Additionally, take photos of the damage the sprinklers caused to floors, walls, personal belongings, and more. These photos can help response specialists understand the cause of the malfunction and may streamline your insurance claims process. Contact a restoration specialist Even if your water damage looks minimal, you'll need to contact a skilled water damage restoration expert, like the Chicago-based maintenance and service company, ServiceMaster Restoration by Zaba. Accidental sprinkler discharges soak drywall, destroy carpets and textiles, and lead to dangerous mold and mildew growth, which can happen just 24-48 hours after water exposure. Prevent worsening damage and the dangerous conditions by contacting a sprinkler repair specialist right away. Cleanup and water damage restoration services Using your documentation, your insurance company will work to determine the cause of the sprinkler failure Using your documentation, your insurance company will work to determine the cause of the sprinkler failure. This can be a lengthy process that takes weeks or even months. As that happens, your cleanup team will focus on providing water damage restoration services. Typically, fire sprinkler water damage involves 'blackwater'- a dangerous mixture of sediments and other contaminants that leave behind an unpleasant smell and a film that can destroy belongings. To reclaim your space, the water damage restoration service will focus on extracting the remaining water, drying the space to prevent mold and mildew formation, and decontaminating all surfaces. This is a critical step that you can't afford to rush. Work with the best water damage cleanup company you can find to ensure positive results. Protecting Your Sprinkler Systems in the Future While it's impossible to completely avoid every accidental discharge, there are certain steps you can take to safeguard your sprinkler system. Proper maintenance, for example, allows you to avoid preventable issues that could lead to malfunction. You should also take care to keep all remodeling and construction work away from sprinkler heads and systems to avoid accidental damage. These are simple tips, but they can help keep your building and tenants safe and dry - both now and in the future.
Mobile Firefighting Systems Provide Flexible Fire Protection For Major Facilities
Within traditional commercial and industrial firefighting systems, engineers have primarily focused on permanent installation designs rather than entertaining alternative or supplemental mobile firefighting systems. Permanent installation design is typically better understood, supported, and supplied throughout the fire protection engineering and manufacturing community. However, mobile firefighting systems provide unique solutions and advantages compared to their permanent installation cousins such as flexible deployment, simpler servicing, improved economy, and much higher performance availability. The combination of both systems is frequently the most strategic solution for the facility operator. Limitations of fixed installation systems Permanent installation (fixed) systems include everything from sprinklers, foam systems, primary watermain pumps, and the plethora of piping in between. A large refinery complex will need to address various hazard mitigation and control problems that span both hardware and personnel needs. In the event standard hazard mitigation safety procedures and equipment have failed, the facility immediately initiates a hazard control operation. Passive fixed systems automatically engage the hazard through an array of sensors, mechanical triggers, and control algorithms. A properly designed system with adequate hazard coverage, preplanning, preventative maintenance, and testing will successfully terminate the hazard, while firefighting personnel respond and ensure no further hazards develop. This conceptual approach relies on hardware and personnel all operating as planned…. Combining permanent and mobile apparatus "According to plan" would never have any failures or fires, but history has a different script. In the worst-case petrochemical scenario, fixed systems fail to extinguish a hazard putting the entire response on human and mobile hardware resources. This would include but is not limited to firetrucks, mobile high-flow pumping systems, large mobile monitors, foam proportioning units, and large diameter layflat hose. This type of response escalates into a larger scale operation, sometimes involving agencies beyond the facility operator itself. Although a low probability event, the risk to life and property is significantly substantial. Fixed systems may be rendered inoperable due to the loss of electrical power or actual physical damage Reducing fire-related expenditureMore typical than the worst-case scenario, facilities experience both maintenance-related system downtimes and natural phenomena damage such as extreme weather and seismic events. In this case, fixed systems may be rendered inoperable due to the loss of electrical power or actual physical damage. In any of these situations, mobile fire apparatus may fill the gap requirements of the facility as their flexible storage and deployment would protect them from everything but the worst natural disasters. Their further benefit is that a smaller set of mobile apparatus resources may be used to protect a larger amount of infrastructure, especially while in use in a mutual-aid program between facilities and communities. According to the NFPA's report "Total Cost of Fire in the United States", fire-related damages and expenditures from 1980 to 2014 have risen from roughly $200B (adjusted for inflation to 2014) to nearly $330B. The greatest expenditure is in fire safety costs in building construction, amounting to $57.4B. Although the overall losses per year as a ratio to protection expenditures has dropped by roughly 70% over the past 30 years, petrochemical facility losses have continued to rise over the same time. In the worst-case petrochemical scenario, fixed systems fail to extinguish a hazard Petrochemical facility challenges According to the NFPA, refineries or natural gas plants had reported an average of 228 fires or explosions per year through the 1990s. Furthering this data with Marsh's "100 Largest Losses, 25th edition", refinery losses have continually expanded throughout the last two decades with 11 of the top 20 largest losses of the past 40 years happening during or after the year 2000. Two primary drivers of this trend are the advanced age of petrochemical facilities and their staggering complexity. As oil margins fall, upstream operational businesses are detrimentally affected by reduced investment in everything to new equipment, maintenance and passive safety systems. There is an observable correlation between a major oil price drop followed by upstream facility fire losses. Even with reduced investment and oil throughput growth rates, US refinery utilisation at the end 2017 was at 96.7%, the highest since 2005 (Marsh, The Impact of the Price of Oil). The short story is that systems and personnel are being asked to do more with less with each passing year. Cost-effective mobile apparatus systems Mobile fire apparatus is generally more cost-effective to procure when using standardised designs and application methodology. They can access open water sources by either drafting (when in close proximity to the water) or using floating source pumps (for variable level or difficult access water sources). Mobile fire apparatus is generally more cost-effective to procure when using standardized designs and application methodology With this open water access, they can provide significantly more water (upwards of 10,000 GPM or more per system if necessary) than any typical fixed fire pumping solution. Moreover, as their primary benefit, they are easy to move and deploy. This benefit allows them to be utilised at the point of hazard as needed while being easily accessible for service. While fixed systems are installed at "every known" hazard and must be continually maintained to operate effectively, mobile systems may be used sitewide or across facilities. This flexibility reduces overall capital expenditure requirements and establishes a valuable primary and secondary firefighting system depending on the hazard and facility resources. Combining fixed and mobile systems Permanent installation fire suppression systems are a mainstay of modern day firefighting. They provide immediate passive response with little human intervention. However, as facility utilisation is pushed to maximum capacity while fixed systems continually age out without adequate replacement or maintenance, mobile systems will need to both fill the response gap and provide a final wall to total loss incidents. The reality is that both fixed and mobile systems need to work together to provide the safest possible operation. Service and training requirements need to also be maintained to manage an adequate, or even better, exemplary response to hazard control incidents. Managing major facility uptime requires continuous oversight and to drive hazard mitigation standards throughout the organisation, including executive management. A safe, reliable and fully-functional plant is also a profitable and cost-effective plant much like a healthy worker is a better worker. Protect your people and property and you will protecting your company's future.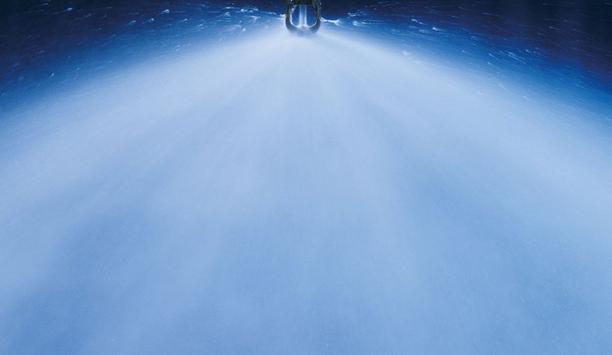 Rosenbauer's EconAqua™ With Low Pressure Extinguishing Technology Up To 16 Bar
EconAqua™ water mist extinguishing systems combine the best of two worlds: the advantages of a sprinkler system with the benefits of high-pressure water mist technology. The system, which is based on low-pressure water mist technology, offers efficient building protection for certain risks in accordance with VdS CEA 4001 and VdS 3188. Highly Efficient And Easy To Retrofit The structure and function of EconAqua™ systems correspond to those of a classic sprinkler system. However, up to 85 % of water can be saved compared to sprinkler systems. Until now, this has only been possible with high-pressure water mist systems, which usually work with operating pressures of between 100 and 140 bar (1,450 – 2,030 psi). Quick response fine spray sprinklers are installed in the areas to be protected. In the event of a fire, only the sprinklers that are in the immediate vicinity of the seat of the fire open. The pressure drop in the pipe activates the water supply and the water is finely sprayed via the open EconAqua™ sprinklers. The system can be designed as a dry or wet system. This means it can also be used in frost-prone or high-temperature areas. The Advantages Speak For Themselves In comparison to classic sprinkler systems, up to 85% less water can be used. This significantly reduces water damages after activation. The water supply, power units, and pipe diameters can generally be dimensioned much more compactly, which leads to space and cost savings and simplifies retrofitting. In addition, the protected area of EconAqua™ sprinklers is significantly larger than that of classic sprinkler systems, at up to 16 m². Compared to high-pressure fine spray extinguishing systems, EconAqua™ systems offer higher operational safety, as the fine spray sprinklers in the low-pressure range have significantly larger outlet diameters than in the high-pressure range. This virtually excludes the risk of clogging due to contamination. It also reduces maintenance efforts. Minimum Investment EconAquaTM systems do not require expensive power units needed in high-pressure fine spray extinguishing systems Investment costs can also be decreased. EconAquaTM systems do not require expensive power units, which are needed in high-pressure fine spray extinguishing systems to provide the water at high pressure and to compensate for the small outlet diameters. The material requirements for pipes, connectors, and special components are also lower and thus more cost-effective because they do not have to be made of stainless steel. There are no special requirements for water quality, which means that fire-fighters can feed the system with water from their truck. Areas Of Application Public, office, and administrative buildings Libraries and Archives Railway stations Banks IT rooms Hotels and restaurants Churches Hospitals and nursing homes Car parks/underground garages Schools and universities Prisons Educational institutions Hostels and apartment buildings Rosenbauer is a VdS certified installer of EconAqua™ systems. By installing this system, clients can meet regulatory requirements and obtain premium discounts for fire insurance.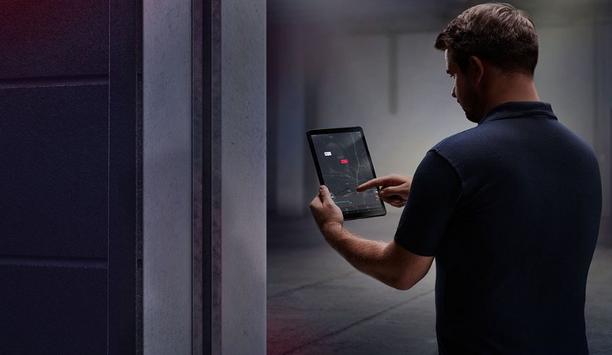 Rosenbauer's RDS Connected - Why Only An Integrated Approach Will Work In The Future
The software can no longer be ignored when it comes to modern fire stations. Whether for plant protection, inspection work, maintenance, or in the event of an emergency. However, digital solutions can only simplify daily work and help keep everything at a glance through an integrated approach. First of all: Yes, in the future one will still fight fires with water, but will no longer use stirrup pumps to extinguish flames but instead drive CAN-Bus controlled vehicles. Digitalization is on the rise and will not stop short of emergency crews. Going forward, the most important thing is to not become overly attached to a flood of different software, tools, and gadgets. A deliberate examination of the main issues is already laying the groundwork. Rosenbauer has been dealing with digitalization for over 15 years. With their own development team, they focus work on creating networked and integrated solutions. The result is the RDS Connected portfolio, which is specially tailored to the tasks of firefighters and emergency crews. This aims to simplify day-to-day tasks in the field, preparation, and follow-up, as well as the monitoring and maintenance of the vehicle fleet and equipment. In connection with the vehicles and the equipment, they are already very close to this goal. The dawn of the digital fire station RDS Connected Fleet provides real-time information on the status of the operational fleet Taking the RDS Connected Fleet solution as an example: Which vehicles are ready for operation, and where are they located? How much operating and extinguishing agent, such as fuel, water, foam, etc., is on board? Which maintenance tasks have already been completed? RDS Connected Fleet provides answers to these questions and is therefore the starting point for the digital fire station. Day-to-day tasks are simplified and clearly presented. RDS Connected Fleet not only provides real-time information on the status of the operational fleet but also logs vehicle-related data, including error messages for post-operational work. Fire services thus have a complete overview of their vehicle fleet and the associated equipment – live and always available. Those who know more make better decisions Expanding with the checklist module, daily shift handovers, visual inspections of fire extinguishers and regular checks can be resolved intelligently and digitally. In this way, those on duty are kept informed about upcoming work, and those responsible are automatically notified if the work has not been completed or if discrepancies are found. The same applies to Rosenbauer operations management: with EMEREC, all relevant information is available directly at the scene of the emergency – from the display of alert data and navigation to the site, to the provision of decision-relevant information (fire protection plans, hazardous material data, checklists, and vehicle rescue cards). All this data can be shared with other emergency crews in real-time. The result is a uniform command and situational overview for all crews involved, right up to the command center. Integration of alarms and security systems Combining this with all relevant information from the emergency crews, vehicles, and robots, Rosenbauer created an optimal overview for the operations manager, which helps them to make the right decisions quickly. Intelligent alarms and the integration of security systems make it easier to meet target intervention times and save crucial minutes when there is a real problem. One can save valuable minutes when it matters, not just by integrating different trades. Because those who know more make better decisions. Often, however, there is not much time for analysis. This is especially true for emergency response organizations. The use of drones makes it possible to obtain the necessary information more quickly: the flying sensors enable the rapid surveying of locations, location of hotspots, detection of hazardous substances, and more effective tracking down of missing persons. This means a big step forward in increasing situational understanding, as well as in safety and cost-efficiency. However, drones aren't just for saving valuable time in an emergency. They can also significantly reduce the time and costs involved in in-house maintenance and assessments. This makes their utilization doubly profitable for a company. Software Integration Enables better decisions on the efficient and safe use of resources All of this happens fully integrated with the software. All data is fed in and is therefore available to the shot callers of the operation. This visual (and, depending on the sensor, also thermal) information can be used while on the move and displayed and processed in the command center. This enables better decisions on the efficient and safe use of resources (personnel, vehicles, and equipment). In the not too distant future, we will conduct missions in a completely different way. It will be possible to deploy a self-powered drone to the scene of the emergency, which will transmit a precise 3D image back to the vehicles. Stationary fire protection systems will supply us with live data and videos. Redesigning Vehicles Vehicles will be redesigned, with the interior being ergonomically laid out, to more resemble a meeting room. In the near future, we will benefit from optimal communication, and all vehicles will receive the same information in real-time. Everyone will receive instructions before arriving on the scene of the emergency and will know exactly what to do upon arrival. The dispatcher can start planning the approach straight away; the operational manager, who will be thoroughly trained to deal with the scenario as a result of many simulations, can focus on the critical aspects in the initial phase. At the same time, the operational leaders will stay connected and updated by means of displays in their helmets. Decisions are made and communicated clearly and transparently. After an operation, the vehicles automatically forward the load status and consumption statistics to the workshop. Reports and accounts are generated automatically, and the consumables used are prepared for replenishment. This might seem like a far-fetched dream. But if we take a closer look, it becomes quite clear that these are not just pipe dreams. Conclusion In conclusion, it should be noted that emergency services should pay attention to developments related to the Internet of Things, the Smart Home, and also to innovations adopted by the conservative banking sector. The real networking of all necessary components – combined into a single system – will be the solution. The only solution that truly supports you in your work and during operations without making matters too complex.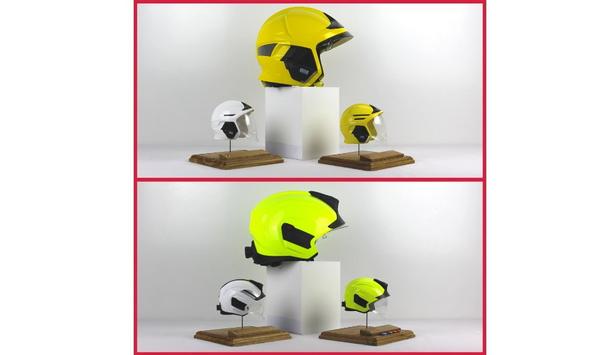 Firefighter Creates Bespoke Miniature Replica Helmet Gifts Exclusively For The Fire Fighters Charity
A firefighter has teamed up with MSA Safety and Rosenbauer to create and release a series of handcrafted miniature helmet gifts exclusively for The Fire Fighters Charity, to raise funds to support its vital services. Adam Tubby, a whole time and retained firefighter with Suffolk Fire and Rescue Service, wanted to create a lasting memento for firefighters like himself once they retire from the service – by recreating their most vital piece of equipment. The miniature replica helmets – which are copies of real-life helmets by MSA Safety and Rosenbauer - are mounted on a solid oak plinth and presented in a display case. Each one is created using a 3D printer over several hours, before being mounted by hand and personalized according to the buyer's specifications. Miniature Replica Helmets - Memento Adam said: "Firefighters' helmets get put through a lot; sweat, smoke, grime. But cleaning regimes have got a lot better in recent years, which means that helmets can be passed on. So firefighters don't always get to keep them when they retire, like they used to." For retiring firefighters to have something like a helmet to remember their time "My father-in-law was a firefighter and kept his. It's a good memento of his service and what he did in his career… I thought, what can I do to create the same, but make it something that's modern and smaller? It would be great for retiring firefighters to have something like a helmet to remember their time, but a real one is also too big to have in your front room on a piece of wood! So the idea for the miniature version hit me, and it just went from there." Personalizing Helmets The replica helmet gifts are available in two styles: the MSA Safety Gallet F1 XF and the Rosenbauer Heros Titan Helmet. They can either be ordered in yellow or white and can be personalized with rank markings, from firefighter right through to CFO. There's also the option of having a personalized BA Tally or Engraved Plaque, and Service Medal Ribbons can also be added. Once ordered, they can be completed and shipped directly within 21 days. Authority Comment Kevin Biles, The Fire Fighters Charity's Sales Manager, said of the new addition: "We are very excited to be working with Adam on these exclusive replica helmets and want to say a very big thank you to MSA Safety and Rosenbauer for their support with the project too." "Our shop has a fantastic range of gift items and this new addition of miniature replica helmets gives our customers the best in quality and choice when it comes to celebrating the dedication and service our fire and rescue service beneficiaries provide. Of course, all money raised from the sale of the helmets also goes straight back to the Charity, helping us to support firefighters in need across the UK."