Neil Ryder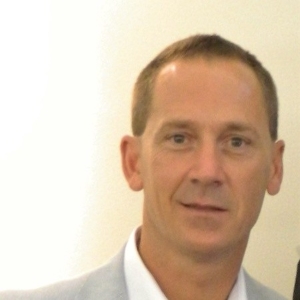 Neil Ryder
Operational Station Leader,
Kent Fire & Rescue Service
Neil Ryder is working as an Operational Station Leader at Kent Fire and Rescue Service. He has been associated with the fire service for more than 28 years.
News mentions
Firefighters are asking local businesses and residents for help in protecting properties, after tackling several bin fires in Sittingbourne in recent days. five wheelie bin fires In the last six days, crews have been called to five wheelie bin fires including: Tuesday, 21 August - Two fire engines were called at 9.34pm to a large metal wheelie bin that was alight at the back of a shop in Sittingbourne. They used a high pressure hose reel to put the fire out. Wednesday, 22 August - Crews were called to an industrial wheelie bin that was on fire in the High Street at 1.50am. Saturday, 25 August - Firefighters responded to two incidents. The first was in St Michaels Road at 9.24pm, where it is believed that two wheelie bins had been placed under the external window of a building and set alight. The fire also damaged a ground floor window and caused heat damage to an air conditioning unit Both bins were severely damaged. The fire also damaged a ground floor window and caused heat damage to an air conditioning unit and slight smoke damage to the internal structure of the building, which activated the smoke alarm. Less than two hours later at 11.11pm, a waste bin and wooden hoarding were damaged by fire in Bell Road. Sunday, 26 August - A waste bin was set alight in St Michaels Road at the back of the bingo hall. Safety tips by Sittingbourne fire station All of the fires are being treated as deliberate and have been reported to Kent Police. Sittingbourne Watch Manager, Neil Ryder, said: "Fires can quickly get out of control, putting people's lives and property at risk. Help us to keep your property safe by following our safety tips." Put your wheelie bin out early in the morning of waste collection, rather than late at night the day before Take your bin from the kerbside as soon as possible after collection Help out your neighbor – bring their bin in for them if needed Don't overfill your bin – make sure the lid will close Store your bin away from your house or property but within the boundary of your property and ideally out of public sight Avoid rubbish building up outside your property which can act as potential fuel for deliberate fire setters Local businesses are asked to make sure waste, packaging and rubbish is stored in metal bins with lids that can be secured shut and kept away from buildings if at all possible Contact your local district or borough council to arrange collection of unwanted furniture, or to report abandoned vehicles or fly tipped waste Please report any suspicious activity to Kent Police on 101 or (anonymously) to Crimestoppers on 0800 555 111. If people are caught starting fires deliberately, they face fines or even several years in jail – possibly a life sentence if someone is killed as a result of their actions.
Experts sections