Mike deVente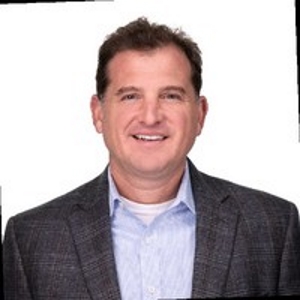 Mike deVente
Corporate Vice President and General Manager - Asia Pacific,
Motorola Solutions
Mike deVente works in the capacity of Corporate Vice President and General Manager - Asia Pacific region at Motorola Solutions. He has previously worked as VP - Radio and Wireless Network Solutions - Asia Pacific region for Motorola Inc. Mike is an alumnus of the prestigious Thunderbird School of Global Management and University of North Carolina at Chapel Hill.
News mentions
A rising star in the world of engineering, a highly successful international sporting event and an innovative mission-critical radio system. Motorola Solutions' three awards at this week's 2019 International Critical Communications Awards (ICCA) at Critical Communications World 2019 symbolize the company's diverse capabilities and investments as a mission-critical communications leader. Motorola' ICCA 2019 successes: TCCA Young Engineer Of The Year Angelene Koid from Motorola Solutions' Penang research and development center won this prestigious critical communications industry honor. Judges recognized Koid both for her technical achievements as well as strong leadership skills. Koid's award comes as Motorola Solutions Penang celebrates its 45th anniversary and its rapidly growing software engineering workforce in Asia Pacific expands to almost 2,000. Best Use Of Mission-Critical Communications During A Major Event Motorola Solutions' TETRA digital radios helped ensure the smooth and successful running of the Gold Coast 2018 Commonwealth Games. The global, 11-day sporting spectacular brought together 6,600 athletes and team officials from 70 nations and territories and was broadcast to a cumulative international audience of 1.5 billion. "We are pleased that our mission-critical communications were working constantly behind the scenes to deliver a positive experience for all guests and athletes at the Games," said Motorola Solutions Australia and New Zealand vice president, Steve Crutchfield. Best New Infrastructure Solution Motorola Solutions won this award for its innovative DIMETRA X Core solution. The highly scalable and efficient TETRA system meets the mission-critical communication needs of a wide variety of public safety and enterprise organizations. The system features a software-defined core to reduce system operating costs as well as enhanced cyber security features to protect organizations from ever increasing threats. DIMETRA X Core DIMETRA X Core enables TETRA users to get the most out of their existing networks today while preparing for mobile broadband capabilities tomorrow. "Every day, our team members throughout Asia Pacific are proud to apply their talents to help people be their best in the moments that matter," said Motorola Solutions Asia Pacific corporate vice president, Mike deVente. He adds, "These awards highlight our commitment to accelerating innovation for our customers, supporting them throughout major events and investing in our future success through talent development."
Motorola Solutions will demonstrate how its advanced, mission-critical solutions enable public safety and enterprise organizations to overcome their most complex challenges at Critical Communications World 2019 (June 18-20, MITEC, Kuala Lumpur, Malaysia, booth G30). At CCW 2019, Motorola Solutions will showcase a comprehensive set of innovations spanning mission-critical communications, command center software, video security solutions and managed and support services. Mission-critical communications Mission-critical communications are essential to maintaining safety and security for our communities Mission-critical communications are essential to maintaining safety and security for our communities, from daily operations to extreme events including disaster recovery. These solutions are essential for the Asia Pacific region, as evidenced by a United Nations report estimating that economic losses from natural disasters could reach USD$160 billion annually by 2030. Organizations also demand new solutions to augment voice communication with the unprecedented volumes of data and video available today. To address this need, Motorola Solutions has brought together a comprehensive, integrated mission-critical ecosystem of technologies comprising: Mission-Critical Communications: Including the TLK100 and LEX L11 LTE devices that show what is possible over LTE networks and the ultra-portable LXN505 public safety LTE infrastructure system. Command Centre Software: To streamline and simplify daily workflows including CommandCentral Aware, the world's only unified, proven, end-to-end public safety applications suite. Video Security Solutions: Including the latest from Avigilon's video security and analytics portfolio including the H4 Thermal camera with self-learning video analytics. Managed & Support Services: To enable customers to focus on their mission while staying ahead of cybersecurity threats. Access to accurate data Having access to the right data enables organizations to make fast and accurate decisions on valuable resources' placement" "Having access to the right data enables organizations to make fast and accurate decisions about where to place their valuable resources, which work to prioritize and how to prepare for their most challenging events," Motorola Solutions corporate vice president, Mike deVente, said. "The mission-critical ecosystem we are demonstrating at CCW draws on our 90 year heritage of innovation and our strong understanding of customers' daily operational needs," he said. Critical Communications World 2019 At CCW 2019, commercial customers in the transportation, energy and utilities segments will also learn how Motorola Solutions' mission-critical ecosystem and the innovations in critical communications can be customized to meet their needs. One recent example of this is Motorola Solutions' successful integration work with Siemens to achieve railway signaling over TETRA networks to European Train Control System (ETCS) Level 2 standards.
Experts sections