Philip James Barton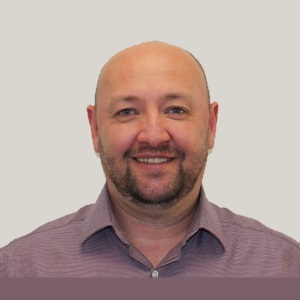 Philip James Barton
Commercial Product Manager,
Kentec Electronics Ltd
Philip James Barton is currently working in the capacity of Commercial Product Manager at Kentec. He has previously worked as Pre-Sales Manager at UTC Fire and Security and Product Manager at Kidde Products Ltd. Philip is an alumnus of the prestigious Newcastle College.
News mentions
Philip (James) Barton, Commercial Product Manager at Kentec, globally renowned life safety control systems manufacturer, discusses the challenges in protecting tall buildings from fire, what solutions the industry already has in place and what the future looks like. In the UK, when one thinks of fire safety and high-rise or 'tall buildings', Grenfell undoubtedly comes to mind. The disaster tragically highlighted two key challenges in protecting people in tall buildings: how to safely evacuate large numbers of people from multiple floors; and how to design fire safety features and components of a building to support one reliable fire safety system. Enhancing fire safety of tall buildings Indeed, the well-publicized 'Building a Safer Future – independent Review of Building Regulations and Fire Safety' report published by the Government in May this year as a response to Grenfell, recommends 'thinking of buildings as a system so that we can consider the different layers of protection that may be required to make that building safe on a case-by-case basis.' There are separate issues with residential fire safety, but in commercial buildings, where Kentec's life safety fire panels, extinguishant and detection systems are best known, it is still this concept of integrating 'layers of protection' that is essential to ensuring the safety of people and property within tall buildings. It is, however, a complex task, and requires highly intelligent systems to achieve the three principal goals of protecting people, protecting property, and preventing a fire from developing in the first place. Challenges in fire incidents in tall buildings The difficulties of fire-fighting and rescue are significantly increased especially when fires break-out on higher floors The challenges specific to tall buildings in achieving these goals are numerous. The time to complete an evacuation increases with the height of a building, the number of floors, and the number of individual rooms. A phased evacuation process may be required to ensure that occupants are not put at risk from overcrowding when attempting to evacuate via stairways. The difficulties of fire-fighting and rescue are significantly increased especially when fires break-out on higher floors – external firefighting methods and rescue are restricted to 18 metres based on available equipment. Automatic fire suppression systems Automatic fire suppression systems such as sprinklers can assist with suppressing and preventing fire spread although may be restricted by the availability of an adequate water supply to higher sections of the building. A fire sprinkler system that would reliably extinguish or contain fires across, in some instances, multiple floors may also require more water than the public water supply would allow for. This means it is important to understand the risks associated with the building and to use a combination of systems that will work together to provide a reliable and sustainable fire safety system across the whole building. Better Communication Communication is a further area where there is an added challenge to ensure that all occupants, on different floors, are given accurate, real time information to help them make the right decisions for their safety. Information will differ according to where in the building a person is located and so visual and audio alerts need to collate information from the fire panel, and issue appropriate alerts. Fire rescue teams also need to know what messages are played on each floor, which floors have been evacuated, and the status of smoke management systems in order to coordinate their rescue efforts. Countering false alarms Integration is the key factor in ensuring the challenges posed by a tall buildings' fire safety are answered A final challenge is to ensure that false alarms are kept to an absolute minimum and do not result in unnecessary evacuation. While protection of human life is the primary goal of any fire system, false alarms can create a number of problems from business disruption to the slow or non-reaction of building occupants. Integration is the key factor in ensuring the challenges posed by a tall buildings' fire safety are answered. The fire control panel generally sits at the heart of a fire safety system and not only needs to detect a fire condition from a detection device and notify the buildings' occupants, but it also needs to interact with all the necessary systems within a building to ensure they are activated to carry out their function when the fire alarm is triggered. This can include the activation of fire-fighting systems such as sprinklers, fire doors as well as control of elevators and air conditioning systems. Automatic Fire Detection (AFD) systems Kentec's Taktis fire control panel provides large Automatic Fire Detection (AFD) systems with powerful cause and effect software that enables safe and controlled evacuation processes. Alarm confirmation, co-incidence detection and alert, as well as alarm signals reduce the possibility of false alarms, and therefore the unnecessary evacuations that can damage businesses. The Taktis 16L extends the current Taktis fire panel to 16 detection loops to provide up to 144 zone indications, which may be necessary over the numerous floors of a very tall building. It supports more than 2,000 detection devices and is designed to network up to 128 panels, making it ideal for the largest sites. Its modular design also provides advantages in the protection of tall buildings as it allows the system to be easily configured to suit the building and end user requirements, with the flexibility to provide future expansion. Reliability and performance The reliability of a fire control panel's performance is critical to ensure the necessary functionality is provided when required. Even though it comprises only a part of the whole emergency planning and operations for the building, it is the activation point that triggers the emergency procedures, and is therefore absolutely critical for a buildings' fire safety. Kentec control panels have been trusted in some of the highest profile tall buildings in the world, and regulated standards are an important aspect of how customers can be assured of reliability. Taktis' EN-54-2/EN-54-4 certification provides peace of mind that the panel will provide the necessary performance and reliability required. Taktis Vision Repeaters and Vizulinx integration module There are numerous products that can be connected to the fire panel to resolve the challenges around communication There are numerous products and systems that can be connected to the fire panel to resolve the challenges around communication. For example, Taktis Vision Repeaters provide fire system status information and controls at key points within the building. This enables the building's occupant to easily access information on a fire event, for example its location, without having to travel to the main fire panel. It supports the immediate dissemination of fire information that again supports fire evacuation decisions. Vizulinx is a module small enough to be able to fit inside a control panel enclosure but powerful enough to provide remote status messaging via SMS and E-mail to business owners and key personnel of alarm and fault conditions. Vizulinx also provides fire alarm integration to other building systems via Modbus or BacNET protocols. Fire extinguishing systems in high-risk areas Understanding high-risk areas in buildings will enable a fire safety system to use extinguishing systems in areas where there is a higher risk of fire and where a rapid fire-fighting response is required. In many commercial tall buildings this will include plant rooms, IT and server rooms. The Sigma range of extinguishing panels can be used with many different gaseous extinguishing systems to enable rapid suppression of a fire minimizing any damage to the room of origin. The Sigma XT and XT+ extinguishing panels provide a range of single and multi-area extinguishing control panels from three Detection zones and one extinguishing area up to eight detection zones and four extinguishing areas including many accessories. Centralized monitoring It is critical that technology is used to make the lives of building managers responsible for tall buildings easier, as well as the fire rescue services in the event of a fire. Graphic systems provide detailed information of the fire system and the building layout through a PC, enabling centralized monitoring. Multi-layered maps can be created for the entire site or building which provide rapid, easily accessible information as to a fire event, and pre-programmed instructions can be allocated to individual events to aid responses. Intelligent mimic displays Further improvement of system integration is undoubtedly the future of fire safetyIntelligent mimic displays also provide clear and simple information to the fire service, enabling them to formulate the most effective plan to manage the incident. Customized building mimic displays connect to the fire alarm control panel and provide a graphical plan of the building with clear LED indications of the fire location. Further improvement of system integration is undoubtedly the future of fire safety. Making the process simpler and providing building managers with greater control, for example integrating building management, security and PA/VA systems will further streamline a building manager's role. Internet of things (IoT) The Internet of things (IoT) will be critical in bringing all these elements together. With the emphasis on building owners to manage their buildings effectively and ensure the safety of building occupants, the provision of simpler and easier monitoring, maintenance and testing management is more prominent than ever. It is Kentec's responsibility to work with other manufacturers to ensure its products are compatible with all new technologies to assist in the future development of integrated fire safety systems.
Experts sections