Costas Constantinides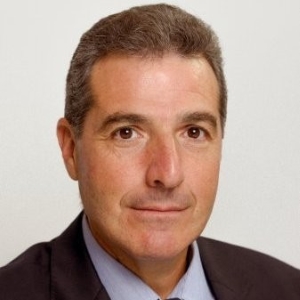 Costas Constantinides
Head of International Business Development,
Kentec Electronics Ltd
Costas Constantinides is the Head of International Business Development at Kentec Electronics Ltd. Previously, he has worked with companies like FirePro, Resource EET, RHM Research and Engineering Ltd, Lyons Tetley Ltd, Buhler, and Apex Construction Ltd. Costas has done Postgraduate Diploma in Chemical Engineering from UCL and holds a BSc Hons degree in Chemistry and Chemical Technology from University of Brighton.
News mentions
Award-winning Taktis fire panels, manufactured by Kentec Electronics Ltd., a globally renowned manufacturer of life-critical control systems, are protecting students and property at the University of Nicosia's (UNIC) new state-of-the-art student residences, located in Cyprus. Integrated fire system The integrated fire system was installed by Kentec Installation Partner (KIP) Glosec Dragon Ltd. (GLOSEC), a Cyprus-based business that specializes in the design, installation and maintenance of security, surveillance, hazard prevention and hospitality systems. The UNIC student residences have been designed to set a new standard in modern student living The UNIC student residences have been designed to set a new standard in modern student living. They consist of two separate complexes, SIX and TRIANGLE, which provide a multitude of dining, relaxing and entertainment options including a cafe, mini-market, gym, TV rooms and games areas. Taktis addressable fire panels Split between six, 12-storey distinctive towers, SIX comprises 307 luxury student residences, and is protected by two, highly-sophisticated Taktis eight-loop addressable fire panels. TRIANGLE complements SIX with an additional 147 modern and spacious rooms, with one six-loop Taktis fire panel installed. Across both SIX and TRIANGLE residential complexes, the fire protection systems include 578 Apollo heat detectors, 530 sounder bases, 94 call points and 339 optical detectors. Additionally, three Taktis Vision Repeaters provide information on the status of the fire alarm system in key positions, across the residences via large and full-color, touch-screen graphical displays. Full-color resistive touch screen display Taktis provides an expandable solution, which includes a full suite of graphics, communications (copper and fiber), analytics and remote management tools. Multiple protocols can be supported on each panel to give installers and end users maximum choice in their systems' design. Also, the scalable nature of the product provides the highest level of future proofing and networking capabilities. A 7 inches full-color resistive touch screen display and a clear, uncluttered intuitive interface make it easy to use, even for those with minimal or no training, which is essential in the event of an emergency. Fire system integration with CCTV and access control Stathis Ierodiaconou, Managing Director of Glosec Dragon feels the business has worked with Kentec for more than two decades and developed a trusting relationship. Taktis is easy to install, integrates with other systems well and customer feedback has been good" Stathis said, "Our experience with Kentec meant we knew Taktis was the right system for the project's scope and needs. The project required that remote monitoring was possible from one control room to cover both SIX and TRIANGLE residences. It also needed to be an expandable system, which can grow as the development grows." With Glosec Dragon also installing and maintaining a suite of other CCTV, wireless access control, intercom, parking and energy-saving systems, Stathis stated that integration was essential. He explains, "Taktis is easy to install, integrates with other systems well and customer feedback has been good." Flexible fire safety system Anastasia Christodoulou, Manager, at UNIC Residences, believes that student safety is paramount. She said, "We required complete assurance that our fire protection system is providing the utmost protection. We were assured that Taktis does just that, and that its advanced integrative capabilities mean a future-proofed and user-friendly system." Costas Constantinides, Head of International Development at Kentec, believes the Taktis panel with EN54-13 certification was the ideal choice for this development. He said, "The highly powerful and sophisticated Taktis panel was chosen to ensure the fire safety system had the required reliability, scale and flexibility to protect large numbers of students at such a prestigious development."
Kentec Electronics, a life safety system manufacturer, has strengthened its international in-country sales team with the appointment of Morné Müller as Business Development Manager Africa. Morné joins recent recruits Ibrahim Ariqat, Business Development Manager Middle East, and Eloi Del Valle, International Business Development Manager. Eloi, based in Barcelona, works within Kentec's central European and Scandinavian markets, while Ibrahim, who is based in Dubai, operates within the Middle East and Gulf markets. Morné has extensive experience within the fire and security industry, having managed a subsidiary entity for a communications engineering company that develops and supplies products for the fire and security industry. In his new role, Morné is responsible for Kentec customers in the African regions. Life safety systems Key, during this time, will be supporting customers in ensuring life safety systems are installed safely and within specific COVID-19 environments and regulations. Morné says what impressed him about Kentec was the warm professionalism of employees: "There is an experienced and knowledgeable team at Kentec and I am looking forward to contributing to the good work they do. Kentec's suite of highly-reliable life-safety products will support me in this goal." Efficient international operations We have furthered our ability to operate internationally without the need to travel amid the Coronavirus outbreak" Eloi, Ibrahim and Morné all have in-country experience within the fire sector. The result is that the team understands the languages, regulations and business cultures within the territories that they work. This supports Kentec in operating its international operations efficiently and effectively during this uncharted time, and beyond. Kevin Swann, Managing Director at Kentec, says the new team significantly strengthens Kentec's ability to operate internationally despite the Coronavirus outbreak: "We have furthered our ability to operate internationally without the need to travel amid the Coronavirus outbreak. The team's extensive knowledge and experience within the industry make it a valuable asset for Kentec." Protect essential sectors With the team reporting into Costas Constantinides, Head of International Business Development, he says he is proud that Kentec has been able to grow its International team to support clients' life safety needs: "We are lucky that our International team is accustomed to working from home, and is very well set up to support our customers. During this crisis, it is more important than ever to ensure essential sectors such as healthcare, data centers, and infrastructure are protected from fire." Costas adds, "Having an experienced and professional, international-origin team, strategically based, demonstrates the paramount importance for Kentec to be even closer to its partners, clients and associates, and to ensure we understand different cultures – so vital for business development''.
Kentec, a life safety control systems manufacturer, has appointed Derrick Hall as Director of Sales and Costas Constantinides as Head of International Business Development to further drive the company's domestic and international growth. The appointments will support Kentec's successful growth strategy that has led to it doubling its manufacturing capacity and expanding its presence worldwide. Derrick brings with him more than 20 years of experience in the fire detection and alarm industry. He was responsible for launching Cerberus Pro into the UK market and setting up the VAP channel network during his twelve years at Siemens. Expanding the company globally Derrick says Kentec has an excellent reputation among installers, but there is further work to be done to increase awareness with end users: "Kentec has an enviable customer base, and my immediate priority is to assess opportunities across the broad range of sectors and territories where our products are established, but where not all end users are fully aware of the Kentec brand." He will be supported internationally by Costas Constantinides, whose newly-created role reflects the company's strategy to invest internationally and grow the company globally. Kentec has a deserved reputation as a world leader in the industry"Costas has over 34 years of multinational and diverse experience in the fire and industrial sector, managing numerous overseas operations. During his seven years at FirePro as Head of Business Development, he built successful partnerships in Europe, The Middle East/Gulf, Asia and North and South America optimising the company's market and financial growth. Building further partnerships "Kentec has a deserved reputation as a world leader in the industry," says Costas. "In this new role, my wide expertise in a number of territories will help in leading the international sales team to build further partnerships and opportunities. Together with my colleagues, I intend to launch Kentec into a new era as the Life Safety system specialists." Kevin Swann, Managing Director at Kentec, says the appointments significantly add to the company's sales strength: "Having joined Kentec earlier this year, I have seen the company go from strength to strength, particularly in our focus on improving the customer experience. Derrick and Costas' wealth of experience puts them in the ideal position to support this ambition further."
Experts sections