David Armstrong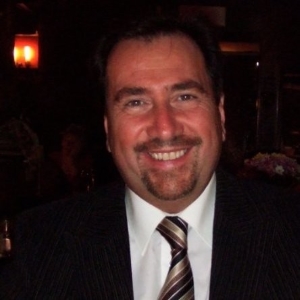 David Armstrong
Director and Owner,
Centurion Fire & Security Ltd
David Armstrong occupies the position of the Director and Owner of Centurion Fire & Security Ltd. He has been a aprt of the company for nearly three decades.
News mentions
Equipment is an important element in fighting fires, and in keeping firefighters safe. But what new needs are driving the development of equipment? How can equipment expand its role in fighting fires, or in managing building occupancy and traffic flow for that matter? We asked our Expert Panel Roundtable: What are the new trends and opportunities in firefighting equipment?
Situated in the heart of Cleckheaton, Victoria Court has recently undergone a £2.5M transformation and is now home to two floors of offices and an array of retail and commercial outlets including Dominos Pizza and the Halifax Bank. With its cutting-edge control panels, detection and alarm devices, C-TEC's new CAST XFP system provides the highest levels of fire protection at the multi-purpose site. Featuring all the top-notch qualities of C-TEC's existing panels plus distributed intelligence, autonomous decision making, high speed data transmission and a powerful group activation command for the rapid deployment of alarm signals, CAST is designed for fast and easy install. In addition, its capacity for displaying detailed data on all system activity was also a key factor in its specification for this particular site. Fire alarm panel CAST XFP is easy-to-install, well manufactured and very reliable on all the current installation sites" Said Nathan Douglas-Smith of Centurion Fire and Security Ltd, the specialist fire company that completed the installation of the life-safety systems in just under five weeks: "Fire alarm panel feedback is crucial so engineers and end users can ascertain all site activity. CAST XFP provides the responsible person with vital information on system activity in complete contrast to the old fire alarm system it replaced. As a result, engineers and end users can see exactly what is happening on site." "CAST XFP is a great product - it's easy-to-install, well manufactured and very reliable on all the current installation sites. From a customer support point of view, C-TEC are very responsive to enquires, requests and the occasional technical support call. For example, at a late stage in the installation, the client decided they wanted the smoke detectors in a specific area to be black. We simply called C-TEC and they manufactured them to order." feature-rich and intuitive Said David Armstrong, Centurion's MD: "CAST is powerful, feature-rich and intuitive. We've installed ten systems to date and have many more projects in the pipeline. Going forwards, we can't wait for it to be rolled out to C-TEC's larger panels particularly the ZFP over the coming months."
Centurion Fire & Security Ltd, a commercial security and fire system provider, has been selected as one of the first companies to test and roll-out the world's most advanced fire system technology. The major deal is announced as the firm approaches a milestone year, in which revenues are expected to grow by 25%. Just six UK organizations have been hand-picked to help bring the C-Tec CAST fire system to market. Designed to pre-empt changes in industry-standards, the addressable 'distributed intelligence' alarm system has been developed as part of a multimillion-pound investment by Lancashire-based C-Tec. Centurion will begin to roll-out the technology across its UK-wide fire projects, providing valuable user feedback to the manufacturer. The company has also signed a deal with another Lancashire-based manufacturer; Texecom alarm systems. revolutionize fire services Speaking of the partnerships, David Armstrong, Founder of Centurion, said: "We have worked with C-Tec for many years, and their technology is second-to-none. So, we are delighted to have been chosen as a partner for the world-leading CAST technology, which we feel will revolutionize the way that our fire services can respond to incidents. The fact that C-Tec and Texecom are both British manufacturers is also a major factor for us. We are partnering with companies which support the British economy and jobs, alongside positioning the UK as a leader within the global security market." Centurion has recently secured a number of major contracts, which will contribute to 2020 being the most profitable 12-month period in its 45-year history. fire alarm system Centurion has appointed three new apprentices to support its growing engineering team Newly-completed projects include a £1.5million CCTV contract for a hazardous environment within the nuclear industry, as well as a £90,000 fire alarm system for Jaguar Land Rover in Huddersfield and a £120,000 fire alarm project for the Morrisons refrigeration center in Wakefield. The 50-strong team is currently undertaking a number of UK-wide schemes, including a £80,000 fire alarm project for Reading FC training ground. It is also installing a £50,000 fire detection and aspiration system for a brand-new Maserati showroom in Solihull, West Midlands. With further various projects for national brands in the pipeline, Centurion has appointed three new apprentices to support its growing engineering team. At the end of their apprenticeships, they will be highly trained in all four security disciplines. security and fire system suppliers "After more than 45 years of consolidating our reputation for quality and customer service, we have become recognized as one of the UK's most renowned security and fire system suppliers. Much of our success has derived from the fact that our team is engineering-focused, with 90% of our staff having an engineering background. In fact, 30% of our current workforce started their careers as apprentices with us, and we are delighted that our three new recruits are joining us at such a pivotal time in our business." Centurion runs regular CPD workshops for the fire, CCTV, intruder and access disciplines, which are provided free to consulting partners.
Experts sections