Neil H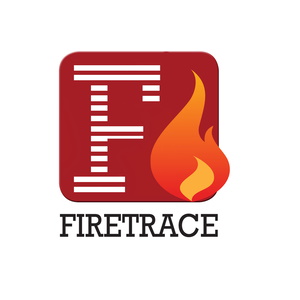 Neil H
Sales Specialist,
Firetrace Ltd.
Neil H is the Sales Specialist at Firetrace Ltd, the original Automatic Fire Suppression Company based in Ipswich.
News mentions
Firetrace is pleased to announce that in 2019 they have had several new staff members join the Firetrace Family. Harry L has started his career with Firetrace as a production engineer. Being a production engineer, Harry will assist with tasks such as manufacturing systems to despatching products to customers. The role is crucial to Firetrace as not only do production engineers manufacture the products they inspect, test and approve the quality before despatch. Since leaving college, Harry is pleased to have secured a job where he will learn new skills and valuable knowledge of the fire suppression industry. Finding career of interest Jackie L has joined their accounts and HR department assisting with invoicing, payments and general admin duties. Coming from an accounting background from her previous career, Firetrace is looking forward to having Jackie at Firetrace. Jess B currently works part time at Firetrace in the manufacturing department assisting with producing components and CNC programming. Joining after a work experience trial, Jess was grateful to find career of interest and corresponds with her. Providing information and sales quotations Mick M has also joined Firetrace from a background in engineering and milling as a service engineer. With an eye for detail, Firetrace is confident Mick will be an asset to the servicing team and look forward to seeing him progress. Neil H has recently joined Firetrace team as a dedicated sales engineer. His role will include visiting prospects countrywide to provide information and sales quotations. With previous experience of this from his similar previous employment, Firetrace is delighted to welcome Neil and look forward to working together to provide a continued professional and courteous service.
Recently, Firetrace exhibited at The Food and Drink Manufacturing Health and Safety Conference organized by IOSH the global organization for health and safety professionals. The event was held over two days in Broughton, Scunthorpe and two members of the Firetrace team attended. The theme 'Delivering excellence by blending strategy and practice' was implied by a variety of companies and organizations attending the event, showcasing themselves and their products. Firetrace has raised emphasis on the common fire risks in the industry such as electrical panels and hobs, and also showcased the full range of Firetrace's automatic fire suppression systems. Engaging interesting circumstances Neil Hussey, Sales Engineer described the event as "The place to be regarding health and safety within the food and drink industry. It was great to meet so many of you but also see some new faces also. It was a successful event for us engaging interesting circumstances and innovative ideas." Firetrace would like to thank all who attended the event as especially those who visited them to say hello or learn about what they do.
Experts sections