Karen Trigg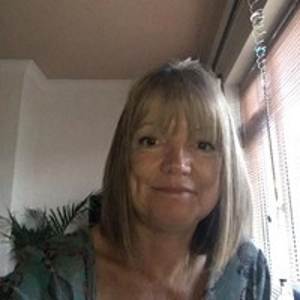 Karen Trigg
Business Development Manager, South East,
Allegion
Karen Trigg is the Business Development Manager for South East region at Allegion (UK). Previously Karen Trigg was a Business Development Manager at V L Architectural Ironmongery.
Articles by Karen Trigg
With Grenfell inquiries continuing to uncover a number of fire safety issues, it's clear that decision makers must learn from critical mistakes in a bid for better fire safety standards. Karen Trigg of Allegion UK highlights the key lessons that must be taken from Grenfell to help ensure a disaster of this magnitude never happens again. On the 14th June 2017, UK witnessed a tragedy. A myriad of critical issues, whether the result of mistakes, oversights or neglect, led to the largest fire disaster in modern memory - Grenfell Tower. Since then, the Grenfell Tower Inquiry has taken steps to uncover what went wrong that morning. But equally important is identifying and learning from the fire safety issues that were in play that day, so as to help ensure an incident like this never happens again. Taking Responsibility With that in mind, decision makers, construction companies, installers and manufacturers are amongst those that, in reviewing the reports, can make clear, steadfast plans to help improve fire safety for everyone. For that, a change in education towards fire safety - and the various solutions that make it possible - must be at the forefront of one's activity. Because in reality, one is not just talking about ancillary products here, but lifesaving solutions. In November 2020, it emerged that Grenfell Tower suppliers were aware their cladding was dangerous In November 2020, it emerged that Grenfell Tower suppliers were aware their cladding was dangerous, with an inquiry citing, "These companies knew their materials would burn with lethal speed". Despite the inquiries still bringing issues to light years later, it's important to move forward on the critical topics that have already been identified. safety hardware manufacturers Aside from cladding, from the viewpoint of fire safety hardware manufacturers, two other key issues stood out from the reports; the failure of compartmentation and flat entrance doors failing to close. Combined, these themes proved fatal. Compartmentation in particular is crucial to containing the spread of fire from one area (in this case, apartments) to another, giving building occupants a safe space and protection from the fire. Commonly, over a building's lifespan, compartmentation can become compromised with a number of different retro-fitted products. With this, installers (who may not be fully aware of the importance of fire protection) can potentially leave holes where there were none before, thus giving fire and smoke a place to breach the defenses the building once had. On this occasion, learning from the fire doors - which also play a critical part in compartmentalization - is key. ineffective fire doors As stated in Phase I of the Grenfell Inquiry, "The performance of fire doors in the tower, in particular, whether they complied with relevant regulations, their maintenance and the reasons why some of the self-closing devices do not appear to have worked." In the same section of Phase I, it was made clear that ineffective fire doors allowed smoke and toxic gases to spread throughout the building at a quicker rate than they should have. The market has developed to offer solutions designed to meet the many needs of a building and their users The absence of effective self-closing devices in part led to the failure of compartmentation and was therefore a reason why the doors failed to perform their essential function. With this in mind, it's important to remember that fire doors (when operating with fully functional hardware) play an essential role in preventing or inhibiting the spread of smoke and toxic gases and are a key factor in preserving effective compartmentation in buildings. delayed closing mechanisms With this information, questions must be asked as to why there was an absence of effective self-closing devices? There could be many reasons as to why there was a lack of self-closing devices, for example, the doors being too difficult to open, or perhaps closing too quickly and were thus removed. Yet the removal of those devices is never the true answer and instead it puts residents at risk. Today, the market has developed to offer solutions designed to meet the many needs of a building and their users, including those with delayed closing mechanisms that can ease access and egress. Yet it's key to remember that fire doors and their accompanying hardware are there to save lives and property in the event of a fire and can only do so if the correct solutions are present and correctly installed. fire safety education The lessons taken from Grenfell must further prompt an area which is still not as good as it needs to be - fire safety education. It's fundamental to ensure facility managers, installers and residents all understand the importance of fire safety solutions - from why they're there to how they operate. The installation process is paramount, too. There are common issues with installation that simply must be ironed out. Aside from this, stricter guidelines need to be implemented as a way of preventing fire incidents such as Grenfell Commonly, the speed to which installers are required to work isn't leaving enough time for door closers to be fully adjusted and therefore suit the environment in which it's being fitted. To combat this, suppliers must do what is necessary to support installation - from supplying self-adhesive templates to improve efficiency, to offering spring adjustable door closers which are perfect for time-impaired installers. preventing fire incidents Aside from this, stricter guidelines need to be implemented as a way of preventing fire incidents such as Grenfell. Fire safety solutions such as door hardware are accompanied with certifications but should stricter guidelines be in place for those installing them? Furthermore, when it comes to testing, should higher risk buildings not be treated in the same vein as the everyday vehicles where regular servicing and MOTs are required to ensure they continue to perform? These, amongst others, are the questions that must continue being asked. Finally, a push for improved competence across the board is key. From the product design stage right through to constructing, inspecting, assessing and managing and maintaining all public buildings, including higher risk residential buildings as Grenfell once was. Only when key mistakes are learnt from, and competent bodies placed in the overseeing of refurbishments or new builds of high-risk residential buildings, can everyone truly feel that they are one step closer to complete fire safety
As fire safety continues to make the headlines, Karen Trigg of Allegion UK outlines the importance of hardware selection and reminds decision makers of how routine checks can save lives. Door hardware plays a role in the operational integrity of a building, and more crucially, is a key element of a facility's fire safety and security. Putting fire safety measures at risk Fire doors, and their accompanying hardware in particular, require special attention from facility managers and installers. Installing inefficient equipment could suddenly put a whole building's network of fire safety measures at risk. And in light of this year's debate on the government's planned fire safety reforms, the importance of fire door hardware is now more valued than ever. The importance of fire door hardware is now more valued than ever The expanding role of hardware is also giving decision makers extra considerations to make when selecting hardware. From ease of integration to the flow of movement – various factors can dictate a decision, potentially overwhelming some. Yet, decision makers must recognize the responsibility they carry in ensuring both a door and its hardware operate effectively – even after installation. A cultural change Fire doors are designed to protect occupants from the spread of fire, smoke and toxic fumes. Because of this, hardware (including handles, closers and hinges) must meet certain standards and Continuing Professional Development (CPD) requirements. Yet, as phase one of the Grenfell Inquiry has once again reminded us, not all buildings are meeting these requirements. Detailed Grenfell reports have raised questions over the integrity of the building's fire doors, focusing on the failure of compartmentalization and broken self-closing mechanisms on flat entrance doors. With incorrect hardware selection or failed maintenance to blame, this case, like many others, should become the catalyst for change – before the safety of others is jeopardized. Industry experts are calling for a change in fire safety culture Today, hardware adaptable and designed to tackle almost all fire safety, security and operational challenges that a building can present. From access and emergency egress elements to the more unique and defined details such as flow of movement, its importance simply can't be understated. But too often, purchase decisions can be led by cost, as opposed to quality. With this in mind, industry experts are calling for a change in fire safety culture. Although there are various elements and touchpoints to consider, one area that must change quickly is how we choose our door hardware. Manufacturers, architectural ironmongers and installers must all recognize that a 'one size fits all' solution doesn't exist and, instead, make adequate, proactive choices – moving away from reactive decisions because fire safety requires extra consideration, even after a hardware decision has been made. Inspections and checks Even with the correct door hardware in place, its operational life can be significantly reduced if basic maintenance is neglected. Previously, best practice guidelines have suggested that the performance of self-closers should be checked once every six months. However, the 'Ministry of Housing, Communities and Local Government' has in 2020 proposed quarterly fire door checks as part of their updated fire safety reforms. Building owners must ensure all doors are well kept and operational to meet health and safety requirements, including all door furniture and panic and emergency exit hardware. With most building entrances enduring repeated use, durability can sometimes become an issue – especially in areas of high footfall. However, as part of regular maintenance periods, both occupants and qualified teams can undertake a number of hardware checks. Visual inspections can determine whether a door and its hardware has attained any damage. Both the physical door and its surrounding frame and hardware can become damaged over time. However, if its functionality is being effected, the damaged area should be replaced immediately. The physical door and its surrounding frame and hardware can become damaged Taking the right steps Aside from visual inspections, functional checks can also be made and are key to maintaining a door's fire safety and operational elements. Functional checks will reveal whether hardware is still operating effectively, without requiring any undue force. Seals or weatherstripping can sometimes become loose and inhibit the correct operation of a fire door and may need to be replaced. Similarly, some fixings may need to be tightened to ensure that the door can swing freely. By completing these checks, not only will facility managers expand the lifespan of their hardware, but they'll also protect the lives of occupants. The choice of hardware will always be integral in the success of a facility's fire safety. With various high profile failings being publicized it's clear that a change in approach to fire safety is long overdue. And with the development of new fire safety reforms, we now should be guiding those responsible to better standards within their own buildings. After all, it only takes the failure of one designated fire door to spell disaster.
With so many of us having been confined to our homes over the past few months, it's fair to say that we have started to notice more about our living environments. As we've become increasingly familiar with our surroundings, some of us have had the urge to change them. DIY projects have surged, gardens have been given a new lease of life and the rooms around our homes have been decorated (twice in some cases). Doors and fire safety It's always nice to put up new wallpaper and apply some fresh paint to the skirting boards and doors. But, when doing so, how many of us have really looked at our doors? In particular, the ironmongery. With so many of us getting carried away with maintenance projects at home, some door closers may have been removed to fill and paint the door – not realising the importance of the closer in the first place. Some homeowners may have even painted over hinges, not aware of their importance to aid the closer to shut the door correctly. To use the analogy of a bucket full of holes, a fire door with no closer or a poorly working, inefficient closer will make it impossible for the door to operate as intended – rendering it useless in the case of a fire. How many of us are truly aware of the importance of a fire door and its ironmongery? being aware of the consequences Again, we must question how many of us are truly aware of the importance of a fire door and its ironmongery? It's common for people to notice a wedged open fire door and not think anything of it – despite the potential consequences. Simply put, we become so used to our surroundings that sometimes we become too comfortable. Fire doors are everywhere. Where we work, where we visit and where we live. They are fundamental to the safety of people and property. When operating correctly, they allow time for escape in the event of a fire. But without closers (or closers that aren't operating as they should), valuable time is lost. As we know, fire spreads at an alarming rate but when fire doors are closed, the rate is slowed. Yet, despite their importance to our lives, fire doors are generally ignored until they become difficult to open or shut. Testing firedoors The integrity of a fire door itself is also of high importance. All fire doors will have been tested with all the correct ironmongery attached. They are tested to withstand fire and smoke for a specific period of time (commonly 30 to 60 minutes) and any break in their integrity could cause the door to fail. Similarly, if the door has been altered in any way, this runs the risk of both fire and smoke being able to flood through any gaps that have been left as a result of that modification. Gaps around the fire door should be maintained at no more than 3mm around the top, hinge side and the latch/lock side. If the floor levels differ from threshold to floor, then it's important to seek products that can help overcome this whilst maintaining the recommended gap under the door. And yes, door closers can sometimes seem like an inconvenience. This is especially true in our homes as we navigate through rooms, arms laden with shopping, holding a pushchair or even for people with mobility issues. However, doors should not be difficult to open. Problems and solutions Should you experience an issue with your door and its hardware, there are solutions out there. Any reputable architectural ironmongery manufacturer should be able to direct property owners to the best possible product to suit the situation. In terms of door closers, the best options are adjustable. With the use of an Allen key, an adjustable door closer can adjust on the body of the closer, allowing individuals to fine-tune the unit to compensate for any change in air pressure. For example, a door that operates well in the winter can sometimes begin to slam shut in the summer months, in which case, an adjustable closer can fix this. Managing Fire escape routes Finally, fire escape routes are also critical to the safety of a building's occupants. For example, most hotel guests may have noticed fire escape stair shafts littered with objects that can deter a safe escape in the event of a fire. Yet, it is an offence to block any escape route and property owners are responsible for keeping these areas clear. Achieving maximum fire safety in your building will leave you with peace of mind Generally, when designing a building and its entry points, it's important to seek the advice of professionals and look to manufacturers for assistance on product selection and budget. In a field that can feel confusing, they will provide products that suit the environment, ensuring that new installations are fully certified and equipped for the task at hand. In the end, achieving maximum fire safety in your building will leave you with peace of mind. So, as the DIY projects continue and in anticipation for when we're finally ready to explore the outside world again, it's key to change our approach to fire doors. Instead of resenting them or forgetting their purpose, we must remember that fire doors and their ancillary products should be rejoiced for what they're there to achieve – complete fire safety.
Experts sections