Michael McWilliams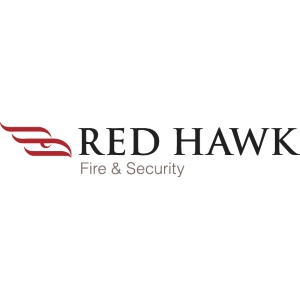 Michael McWilliams
President and CEO,
Red Hawk Fire & Security
Michael McWilliams is the president and CEO of Red Hawk Fire & Security. Michale is considered as a veteran in the fire and life safety industry. He previously served in various leadership roles at Tyco, SimplexGrinell and Simplex. Michael is all too familiar with application, technology, installation, monitoring and field services in the industry.
News mentions
ADT continues expanding capabilities and geographic reach via Red Hawk Fire & Security, ADT Commercial with the asset purchase agreement of Security Corporation, a commercial security integrator headquartered in Detroit, Michigan, with offices in Novi (Detroit), Michigan, and Columbus, Ohio. Family owned and operated since 1974, Security Corporation has earned customer loyalty by providing responsive customer service and innovative security products to businesses, financial institutions, academic centres and government offices in the Midwest region. fire, life safety "This strategic acquisition is the latest in a series of efforts to continue driving our commercial business to the next level giving us an opportunity to reach our customers with unmatched service in every fire, life safety and security discipline across the United States," said Executive Vice President, ADT Commercial Dan Bresingham. "Security Corporation has built long-lasting client relationships because of their focus on putting the customer first. Bringing the team of well-trained professionals on board helps Red Hawk and ADT Commercial further strengthen our rapidly growing presence and technical capabilities in the Midwest region while also adding to our customer-centric culture," said Senior Vice President Red Hawk Fire & Security, ADT Commercial Michael McWilliams. Technical and financial resources "Joining these industry leaders is a fitting next step in the evolution of a company that has taken pride in providing the very best of the best for our customers. Teaming up with Red Hawk and ADT Commercial will provide deeper technical and financial resources to further serve our clients here in the Midwest," said Security Corporation President Robert Holloway II.
Red Hawk acquires DPSI and ATCI fire safety and security firms Red Hawk Fire & Security LLC, a leader in fire, life safety and security services, has announced the purchase of two companies to build upon its capabilities in the special hazard fire suppression business and the integrated security services arena. In separate transactions, Red Hawk announced the purchase of Anaheim, California-based Diversified Protection Systems, Inc., (DPSI) and ATCi Communications, Inc. ("ATCI"), headquartered in Miami, Florida. The two purchases represent Red Hawk's fifth and sixth acquisitions in the last 20 months as the company continues to grow both organically and through strategically aligned acquisitions. "Joining forces with these two great companies on opposite U.S. coasts elevates our expertise and complements our existing geographic presence while also presenting a broader suite of innovative solutions to our valued clients to further our aim of being the preferred choice for all our customers' fire, life safety and security needs," said Michael McWilliams, Red Hawk President and CEO. Diversified Protection Systems, Inc. DPSI is well-respected in the industry and by loyal clients for providing design, installation and the 24x7 service for mission critical environments and high value assets. DPSI's expertise includes special hazard clean agent and water mist fire suppression, early warning smoke detection & controls, hazardous gas monitoring & specialty cooling systems. DPSI President Dominic De Maria will remain with Red Hawk helping develop the new Red Hawk Fire & Security "Critical Infrastructure Division." "We are just as enthusiastic about this purchase as Red Hawk. Not only does it advance Red Hawk's posture in the fire and life safety industry by adding our specialized team of professionals, but it expands the resources and geographic reach we can now offer our clients as well," said De Maria. ATCi Communications, Inc. As South Florida's largest independent security systems integrator, ATCi Communications brings an expert team that designs, installs and provides technical support and maintenance services of enterprise-level, intelligent video surveillance systems, access control and intrusion alarms for federal and local government facilities and law enforcement agencies, luxury residential and mixed-use properties and large scale commercial projects. ATCI also expand's Red Hawk's "best in class" specialty portfolio of capabilities through its market leader position in providing customized CityWide Surveillance (CWS) and Automated License Plate Reader (ALPR) solutions to municipal clients. "Being able to now offer fire and life safety services to our existing security portfolio is a win-win for our customers, our people and Red Hawk as well. We look forward to combining our sales and business development efforts to maximize our potential across all product and service lines throughout the entire Florida market," said Vincent. J. Vento, ATCI's Founder and President. Red Hawk is ranked No. 3 for Non-Residential Revenue in the latest SDM 100 listing of companies in the industry and No. 7 for total revenue at just under $300 million dollars. Los Angeles-based Imperial Capital, LLC and Miami-based Pacifica Capital Group LLC co-represented ATCI as financial advisors for the transaction.
Experts sections