Michael Biwer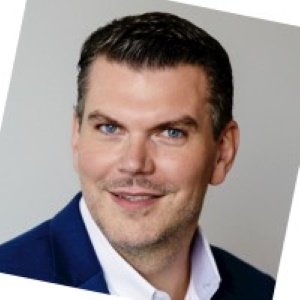 Michael Biwer
Vice President Guest Events,
Messe Frankfurt
Michael Biwer is currently working in the capacity of Vice President Guest Events at Messe Frankfurt. He has previously worked as Group Show Director at the firm and as Director of Prolight + Sound at Messe Frankfurt Exhibition GmbH.
News mentions
As of 1 September 2020, Eva Klinger is taking over at the helm of Messe Frankfurt's Sales Guest Events department. A BA graduate, she has held various positions, at Messe Frankfurt, since 2007, most recently as a Project Manager at Business Process Management. Sales Guest Events head In this position, she was responsible above all for optimizing company processes, in which connection she was instrumental in restructuring Sales Guest Events. She is replacing Silke Calder, who is leaving the company to move to Australia for family reasons. Sales Guest Events remains very busy even during the coronavirus pandemic. Michael Biwer, Vice President of Guest Events at Messe Frankfurt Venue GmbH said, "We are delighted to have found yet another highly experienced trade fair specialist for this challenging position. After rescheduling many events in 2020, our colleagues are primarily engaged in extensive discussions with organizers with a view to planning future events at Messe Frankfurt's locations." Every year, some 260 guest events are held in the company's Frankfurt exhibition grounds Every year, some 260 guest events are held in the company's Frankfurt exhibition grounds, including major international trade fairs, congresses and conferences as well as concerts and other events. The main focus of marketing is still on events as platforms for personal interaction. Protection and hygiene concept And so that all events can be held successfully and safely, even in these unusual times, event organizer and venue operator, Messe Frankfurt has developed a protection and hygiene concept that guarantees the highest safety standards for all event participants. These guidelines contain all key hygienic, medical and organizational aspects that are to be taken into account when planning and running an event. All measures have been coordinated with the relevant authorities and continue to be on an ongoing basis. The first events to be held under the current conditions are scheduled to take place in Frankfurt very soon, such as the Handelsblatt Banking Summit on September 2 and 3, 2020, in Messe Frankfurt's revitalized Congress Center.
Michael Biwer has been at the helm of the Guest Events division at Messe Frankfurt Venue GmbH since January 2020. In this function, he is responsible for some 280 guest fairs, congresses, conferences, concerts and other events every year. Biwer reports to Uwe Behm, Member of the Executive Board of Messe Frankfurt GmbH. Holding various positions Michael Biwer takes over from Johann Thoma, who stepped down as Vice President at the beginning of the new year, handing the reins over to the next generation. Biwer is carrying out his new function as Vice President of Guest Events in addition to his existing responsibilities as Group Show Director for Entertainment, Media & Creative Industries. Michael Biwer joined Messe Frankfurt in 2004, since when he has held various positions As of May 2020, he will then be concentrating exclusively on his new role. A graduate in Business Administration from Baden-Württemberg Cooperative State University (DHBW), Michael Biwer joined Messe Frankfurt in 2004, since when he has held various positions. Extensive expertise and experience As well as being in charge of Prolight + Sound since 2010, he took over as head of Messe Frankfurt's Entertainment, Media & Creative Industries division as Group Show Director in 2016. In Michael Biwer, the company has a seasoned trade fair expert with extensive expertise and experience with high-profile events and in dealing with discerning international customers. As Uwe Behm explains: "We are delighted to have someone with Michael Biwer's international experience at the head of this division. The division will benefit greatly from his vast experience in the trade fair business and in event engineering. With this appointment, we are continuing our efforts to further strengthen the position of our Guest Events division and to steer it towards a successful future."
Experts sections