Justin Thomas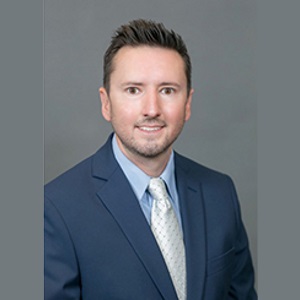 Justin Thomas
Regional Sales Manager,
Streamlight, Inc.
Justin Thomas is currently working in the capacity of Regional Sales Manager for the law enforcement and sporting goods markets at Streamlight, Inc. He has previously worked as Territory Managet at Olin Corporation and Territory Sales Rep at OMB Express Police Supply. Justin is an alumnus of the prestigious Kansas State University.
News mentions
Streamlight, Inc., a global provider of high-performance lighting tools, has announced that Justin Thomas has joined Streamlight as Regional Sales Manager for the law enforcement and sporting goods markets. In his new role, Thomas will be responsible for driving sales and working with independent sales representatives and distributors with an emphasis on end-user activity to increase revenues and market penetration within their designated territory. Law enforcement sector expansion "We are pleased that Justin is joining the Streamlight team to help reach our sales goals in the law enforcement and sporting goods sectors," said Streamlight Vice President, Sales and Marketing, Michael F. Dineen. "Justin's extensive sales experience and phenomenal success in the law enforcement market will help propel Streamlight's growth." Justin Thomas has more than 12 years of experience managing regional sale programs. Before joining Streamlight, he served as Regional Manager for Olin Corporation-Winchester Ammunition in Clayton, MO. Sporting and defense ammunition expert The company is a global supplier of sporting and defense ammunition and innovative products. Previously, Justin has served as a Manufacturer's Representative for Busch and Associates in Olathe, KS, and as a Territory Sales Representative for OMB's Express Police Supply in Lenexa, KS. Thomas holds a Bachelor of Science in Social Science from Kansas State University, Manhattan, Kansas, USA.
Experts sections