Hendrik Pieper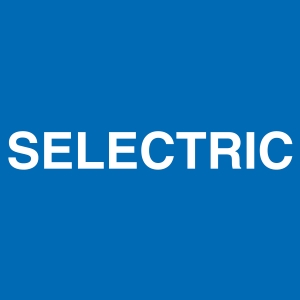 Hendrik Pieper
Managing Director,
SELECTRIC Nachrichtenssysteme GmbH
Hendrik Pieper is the Managing Director at SELECTRIC. Prior to joining SELECTRIC, he worked in two home textile wholesale companies. Hendrik has been a part of the organization for more than 25 years.
News mentions
The City of Hamburg has signed a new framework contract with SELECTRIC for the procurement of Sepura TETRA devices and accessories, as well as a comprehensive package of software upgrades and releases for existing devices. These agreements, on behalf of both police and non-police users of Hamburg's BOS network, will ensure that all Sepura TETRA radios used in the region will be based on the same software release, allowing more effective and secure communication. The decision to unify procurement into this framework agreement enables both the replacement of existing terminals and the purchase of additional devices and accessories in the coming years. Sepura's new SC2 Series terminals, which are included in the framework agreement, are compatible with the majority of existing accessories, allowing their smooth integration into existing fleets, minimizing operational disruption. Ensuring trouble-Free communication Software upgrades include the latest BDBOS features, but these have been further enhanced with a number of new functionalities, which have been developed in co-operation with public safety users in Germany, to further improve the user experience. Hendrik Pieper, Managing Director of SELECTRIC said: "We are pleased that the City of Hamburg has opted for this solution and is one of the first of the German federal states to recognize the benefits of ensuring trouble-free communication via their digital radio system in the future." Hooman Safaie, Sepura's Regional Director for Germany, added: "We appreciate this recognition of the value we bring to our customers' communications capabilities, and we look forward to continuing to support German BOS users with further innovative and fit for purpose solutions."
Sepura partner Selectric has signed an agreement with the German state of Rheinland-Pfalz to supply essential firmware updates and licences for all existing and contracted BOS radio terminals used by police and other security organizations in the region. Through this agreement, all of the state's police and other security organizations on the BOS network have access to current and future firmware and the required licences to ensure up-to-date, effective functionality. "The completion of this arrangement ensures the continuation of smooth radio communication as all Sepura BOS terminals now have the latest firmware updates and licenses," says Philipp Ramer, Vice President of the Rheinland-Pfalz Department for Police Operations, Logistics and Technology. Working with Sepura TETRA terminals Regular firmware updates are essential to ensure the effectiveness of wireless communicationsThe introduction of digital radio in 2006, and the successive rollout in the individual federal states over the past twelve years, has enabled the registration of more than 800,000 subscribers on the BOS digital radio network. Of these registered subscribers, one third are police BOS users and the remaining 517,000 are users from non-police security organizations. Due to the gradual rollout of procurement by different federal states, the emergency services work with a range of Sepura TETRA terminal models and software versions. Regular firmware updates are essential to ensure the continued effectiveness of wireless communications. Effective mission critical communication Software upgrades include not only the latest BDBOS features but have been further enhanced with a high number of new functionalities, which have been developed, based on the feedback of the public safety users in Germany. These new functionality developments follow a concerted effort by Sepura to ensure we understand and serve the customers in Germany with the best TETRA terminals to enable effective mission critical communication. Hendrik Pieper, Managing Director of SELECTRIC added: "We are pleased to support the state of Rheinland-Pfalz ­– one of the pioneers of the German federal state digital radio use – which has opted for this solution to ensure continued effective digital radio communications into the future."
The public contract between the German Federal Ministry for Economic Affairs and Energy (BMWi) and Sepura / Hytera was signed after careful and diligent examination of Sepura TETRA radios. Security concerns over radios used on the German BD BOS Digital Radio Network following the purchase of Sepura plc by Hytera prompted an audit. Sepura plc, Cambridge remains independent and responsible for the development of TETRA terminals as part of the Hytera group. The Sepura subsidiary, Sepura Deutschland GmbH, based in Munich also continues to exist. Sepura's distributor for Germany, SELECTRIC, based in Munster, is responsible among other things for the sales and the service of the terminals and is Sepura's point of contact for the German BOS Digital Radio Network. Radio Terminal Equipment In Germany, Government authorities and Public Safety organizations may only operate radio terminal equipment which has been certified as suitable by the German Agency for Digital Radio of Security Authorities and Organizations (BDBOS). The certificates for Sepura devices already certified by the BDBOS still remain - therefore these devices may continue to be used. SELECTRIC was awarded the tender by the state of Thuringia to provide digital radios The certification of new software for existing Sepura SRG and STP terminals as well as the certification of the new SC2 series of radio terminals have been issued by BDBOS on March 16th, 2018. In February 2017, SELECTRIC was awarded the tender by the state of Thuringia to provide digital radios for non-police public safety organizations (the fire and rescue service). The contract includes, among other things, Sepura SC20 terminals, which can be used from the time the certification is published. The delivery of the terminals will take place shortly. System-Complementary Products Hendrik Pieper, Managing Director of SELECTRIC: "We are pleased that we are able to continue successful cooperation with the federal government and the federal states following more than 10 years of working together. This agreement allows us to further expand our market leadership together with Sepura. With more than 380,000 digital radio terminals delivered in the German Public Safety market, not only Sepura devices, but also SELECTRIC's own system-complementary products are part of the success." Hooman Safaie, Sepura Regional Director for Germany: "This contract enables us to build on the previous, successful dialogue with public safety customers in order to continue to offer robust TETRA devices, software, accessories and applications that meet their needs in the future. As an independent part of the Hytera Group, Sepura is now well positioned to help German public safety customers migrate to broadband through innovative solutions."
Experts sections