David Rolen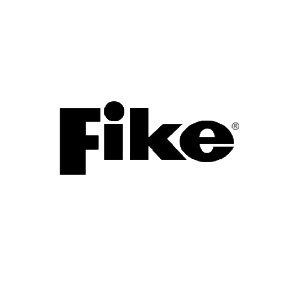 David Rolen
Senior Electrical Engineer,
Fike Corporation
David Rolen is the Senior Electrical Engineer at Fike. The fim is a 70+ year old family-owned global business that is the experienced, trusted expert in rupture disc technologies, explosion protection, fire alarm and fire suppression solutions.
News mentions
Fike president and CEO Brad Batz announced Abby Rolen and Wyatt Malott as recipients of the 2019 Jeff Wilson Scholarship in the amount of $2,500 each. A recent graduate of Lee's Summit North High School, Abby was a member of National Honors Society, German National Honors Society, German club, scholar team, marching band, symphonic band, symphony orchestra and was an IB Diploma Candidate. She is the daughter of David Rolen, a senior electrical engineer at Fike. Abby will use her scholarship to study pre-med and German at Truman State University toward a career as a pediatrician or surgeon. On The Honor Roll Wyatt Malott is the son of Dan Malott, engineering specialist at Fike, and a recent graduate of Warrensburg High School. During his high school career, Wyatt participated in marching band, symphonic band, prom committee and French club; he was a teacher's assistant and was on the Honor Roll for all four years. With dual-credit courses through the University of Central Missouri, Wyatt will have approximately 30 percent of his degree requirements already completed. He plans to study human resources at Missouri State University. Commitment To Education In addition, all qualified applicants of the 2019 Jeff Wilson Scholarship were awarded a $500 scholarship toward their educations. "Our family is proud to honor Abby Rolen and Wyatt Malott with this year's Jeff Wilson Scholarship," Batz said. "Jeff embodied brilliance, a commitment to education and a thirst for continuous learning, and it is such an honor to connect his legacy with the winners of this year's scholarship as well as with all those who submitted. We are proud of all of their achievements and excited to see them move on to further education. They are truly inspiring and it is extremely heartwarming to honor Jeff and connecting his legacy with the amazing children of our employees." Fike is proud to support the continuing education of their employee's children Jeff Wilson Scholarship In 2011, Fike announced the creation of a new scholarship award available to graduating seniors planning to attend a college, university or vocational school. The Jeff Wilson Scholarship Award was created in honor of Jeff Wilson who passed away in November 2010. The scholarship is available to the children of Fike employees with at least one year of service. Each year two scholarships $2,500 are awarded. In addition, every applicant receives a $500 scholarship to use at the school of their choice. To qualify, a student must be graduating from high school (grade 12) and have a cumulative grade point average of 3.0 on a 4.0 scale. Any interested students is required to complete an application, provide two letters of recommendation and submit a 750-word essay based on a given topic on the application form. Applicant's Activities And Community Involvement The application materials and essays are judged by a randomly selected, cross-functional panel of Fike employees. Student names are removed from the documents to ensure fair judging on content alone. Parents and relatives of applicants are disqualified from being on the panel, and a new group of judges are selected every two years. The primary factors of determining the winners include essay quality and the scope of the applicant's activities and community involvement. Fike is proud to support the continuing education of their employee's children, and they encourage all graduating seniors who qualify to apply for the scholarship.
Experts sections