MSA FIRE SUPPRESSION SYSTEM ACCESSORIES
(3)
Browse FIRE SUPPRESSION SYSTEM ACCESSORIES
Fire Suppression System Accessories products updated recently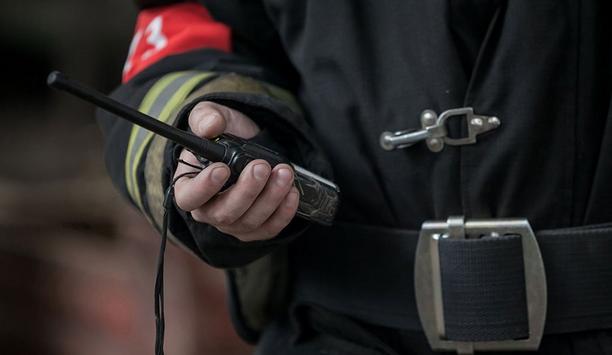 Prevention Is Better Than Cure: How Wireless Communication Is Changing Fire Protection
To manage fire risks, there needs to be a shift away from detecting and responding to emergencies and instead, a look towards connected technologies to provide a pre-emptive, proactive approach. Fires can be highly devastating, putting people at risk and threatening the lives of the public in surrounding areas – not to mention how destructive they can be in terms of damage to materials and property. A connected approach Fortunately, right now, our world is more connected than ever before. The internet has become such a vital component of the world's infrastructure that it is unlikely many of us get through our day without linking up to the web at one point or another. This has created its own ecosystem called the Internet of Things (IoT), which spans nearly 100 billion physical objects and enables them to communicate with each other. As the IoT continues to expand, the world is only going to become more entwined. Adopting new technology We are seeing this steady increase specifically in connectivity for a multitude of reasons. But the main one is quite simple: the customer is happy. As a technology that is faster and able to store more data emerges, it becomes intuitively efficient and practical for the end-user – having a real impact on outcomes and preventing disasters. Customers are more likely to adopt the use of technology that is easy to learn and offers a solution to an existing problem. With so many relying on technology now for work, school, staying connected to friends and family, and entertainment, it makes sense to look towards incorporating it into daily safety needs within workplaces too. Using technology to improve fire safety Smart fire equipment with IoT software creates a safer community where workers are connected with their team Smart fire equipment integrated with an IoT software platform creates a safer community where workers are connected with their environment, safety managers, and their wider team. Take construction sites over the past year. Some were running with a skeleton crew – with contractors being isolated and distanced from emergency services – and others were closed entirely due to government-ordered lockdowns. However, cloud-based systems were able to be quickly implemented, providing a sophisticated and adaptable fire safety solution for all building sites, regardless of their operational status. This innovation has given property owners, project supervisors, and safety personnel the ability to receive alerts for a variety of events in real-time – helping to prevent disasters. The pandemic has really led to the wider adoption of technology, simply due to the number of individuals on sites. Technology has been able to fill some of the gaps in terms of monitoring safety systems and generating data remotely. Early detection technologies A fire can wreak havoc on the lives of people it affects and overcoming the huge losses can be a challenge. Early detection of the threat of a fire can make a massive difference to the outcome and this is happening right now with devices that monitor smoke or heat. However, very shortly, the emerging technology and the requirement from the industry is a lot less to do with detecting and responding to fires – it is more about monitoring sites, identifying risks, and preventing emergencies in the first place. Multiple industries are looking to technology to provide pre-emptive, proactive management of risks; responding to them once they have occurred is often already too late. Wireless fire alarm systems Wireless fire alarm systems have advanced greatly over the past few decades and contribute to solving these problems. Take our WES fire alarm system for example; it can connect to our REACT platform, which is a real game-changer for the industry as it has features that reduce risk and prevent incidents from occurring – avoiding potential loss of life entirely. Currently, innovative wireless technology is being used to alert all relevant personnel to emergencies as soon as they occur, enabling the situation to be stopped in its tracks before it becomes a full-blown disaster. However, looking ahead, cloud-based data and integrating systems such as REACT with wearable devices, smart PPE, and intelligent hard hats, for example, will take it one step further – raising the alarm to a potential risk so it does not even turn into a minor emergency. using customizable systems via IoT Machine-to-machine technology through IoT increases the safety of employees and prevents risk and hazards Any security system works best when its individual components work together cohesively. Machine-to-machine technology through the IoT now gives those components the ability to instantly and reliably stay connected and "speak" to one another and key personnel – greatly increasing the safety of employees and preventing risk and hazards. Furthermore, customizable systems that create bespoke solutions to suit a site's needs offer accurate, specific, personalized notifications and alerts – making it possible to achieve the goal of comprehensive protection from both internal and external threats on sites of all sizes, no matter how unique the needs and no matter the operational status of the project. As we become more comfortable with the capabilities and security of the cloud and as unforeseen changes to our way of life become the new normal, the adoption of cloud-based technologies will continue to expand. Power of technology Firms that are embracing and adopting connected technologies are already reaping the rewards – being provided with peace of mind that they have an additional level of health and safety protection, putting workers' minds at ease and their lives in safe hands. And as we look towards the future of fire safety, the real role and power of technology must be outcome-driven. Using technology to improve the way things are currently done while achieving the same outcomes is not enough – the results really need to change. Luckily, the technology needed to do this is already out there; it just needs adopting by those wanting to take a pre-emptive approach.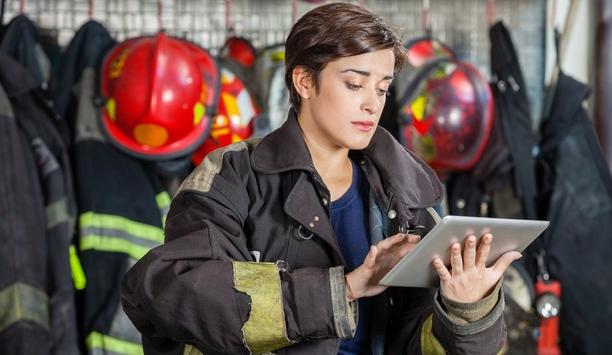 Securing The Next Generation Of 911
While conducting research for my 2021 Wisconsin Public Safety Commission (WIPSCOM) conference presentation, it became immediately clear that securing the nation's public safety answering points (PSAPs) is no longer just an IT challenge. Shifting from an analog to digital operating environment — the next generation of 911 — will require strategic investments into three key areas: people, processes and technology. As call center technology evolves nationwide, the need for greater cybersecurity in the public safety space has never been more important. Internet connected systems Traditionally, PSAPs received calls over analog telephone networks consisting of copper wire transmission lines and dated cellular networks spanning a smaller area in close proximity to call centers. With the introduction of next generation 911 and the accompanying digital telephone networking services, the exposure of call center networks to would-be attackers has exponentially increased, allowing potential access from anywhere due to internet connected systems. A good analogy is thinking of the points of entry into your home. The legacy method allowed two entries into the house — the front and back door. With the introduction of digital networks, there are now more doorways into the home or call center, signifying a greater need for security and employee awareness of threats. Many of these recent attacks target people using a technique called social engineering First responder organizations Since 2019, there have been approximately 300 cyberattacks impacting local government agencies, including police stations, emergency dispatch call centers and first responder organizations. 125 of these attacks specifically focused on public safety agencies such as firefighting or EMT stations, with attacks reported in all 50 states. More recent examples show that cyberattacks focusing on our first responders are increasing at an alarming rate. Many of these recent attacks target people using a technique called social engineering. This is when attackers attempt to trick victims through telephone calls and/or emails to assist the attacker in introducing viruses to the network, provide sensitive data or share usernames and passwords to achieve their criminal motives. Cyber criminals' primary objective is to use social engineering techniques to achieve a much more serious attack: ransomware. Critical computer systems Ransomware is a type of malicious software (malware) that prevents access to sensitive files Ransomware is a type of malicious software (malware) that prevents access to sensitive files, data and critical computer systems using encryption that only the attacker can unlock. Victims must pay a random sum of money, usually in an untraceable cryptocurrency, to the attacker who promises to decrypt data once they receive the funds. A look at attacker motivations can help us all understand — and mitigate — the threat to our first responders. Here are three primary reasons why cybercriminals target public safety answering points: Monetary gain: Infecting a PSAP with ransomware can lead to significant payouts in order to restore first response services. Disruption of services: Shutting down critical services can put threat actors in the public eye while also playing a major role in multi-stage attacks. Cheap thrills: Attackers and, at times, even misguided amateurs can target critical services for notoriety or social standing. Mitigating cyber risk The human element, actions or inactions played a direct role in 85% of data breaches Regardless of the motivation, the outcome is generally the same: a disruption of first response services that are critical to protecting our communities and families. According to Verizon's 2021 Data Breach Investigations Report, the human element -- or people's decisions, actions or inactions -- played a direct role in 85% of data breaches. As cyber threats targeting PSAPs and first responder teams continue to grow in number and severity, addressing the threat through employee awareness and education is a good first step in mitigating cyber risk. Here are four steps any PSAP can take now to assess and mitigate cyber threats targeting their organization. Security awareness training Educate employees with security awareness training - Ongoing security training efforts should occur at a general level for all PSAP employees, followed by more targeted, role-based security training for key roles and departments such as call center managers, dispatchers or those with access to sensitive data. General security awareness training efforts should focus on broad but relevant security topics employees are likely to encounter, such as how to identify a phishing email. Security training programs should occur at least annually, and training content reviewed semi-annually Role-based security training efforts should go one step further and include topics like how management should respond to ransomware payment demands or how to verify the identity of external callers asking for sensitive information or urgent payments. Security training programs should occur at least annually, and training content reviewed semi-annually to ensure completeness, accuracy and relevance of training content related to your operating environment. Physical building access Verify and strengthen employee access controls - This includes physical building access and logical access to any information or computer systems your organization operates. Most organizations have several internal or external users such as vendors, cleaning companies and other organizations who come into contact with the offices or other physical locations, increasing the risk of theft or unauthorized access via impersonation or tailgating attacks. Ensure exterior locations are sufficiently secured via electronic badge access or a minimum of key access with code entry. First responders and public service agencies should train employees to visibly display employee badges and report infringements to management in the event an attacker infiltrates the building. Multi-Factor authentication External visitors should be required to announce their arrival in advance to the organization External visitors should be required to announce their arrival in advance to the organization, enter through designated areas, check-in with a receptionist or direct contact, log their entry, show identification and wear a clearly identifiable visitor badge. Access to computer systems that contain sensitive data such as employee records or connections to other state and federal agencies should be secured via multi-factor authentication. Multifactor authentication is a security term referring to authenticating a computer system using several factors, including something you know (e.g., username or password) , something you have (e.g., smartphone) or something you are (e.g., fingerprints or voice pattern). Using two or more factors when accessing a computer system is crucial to keeping the cybercriminals out! Federal threat intelligence Leverage free resources to mature your cybersecurity posture - First responders and public service organizations have many free cybersecurity resources at their disposal. This includes federal threat intelligence via security advisories, which outline vulnerable software or hardware products they use, and direct consultation services from cyber response teams local to the area, which are taxpayer funded. The US-CISA also provides regional consultation services to assist all local government agencies Every first responder and public service organization should consider becoming a member of a relevant Information Sharing and Analysis Center (ISAC) such as the Multi-State Information Sharing and Analysis Center (MS-ISAC), as they provide free threat intelligence services and consultation resources to help boost cybersecurity. The US-Cybersecurity and Infrastructure Security Agency (US-CISA) also provides regional consultation services to assist all local government agencies in maturing their cybersecurity posture. Public service organizations Hire external security firms to identify and correct weaknesses - To the extent allowed by budgets and personnel, first responders and public service organizations should hire external security or audit firms to assess the state of their cybersecurity practices and posture. These firms specialize in security best practices and assess security controls' adequacy across a wide array of organizations. It is often useful to bring these firms in for a fresh perspective on how the organization operates and its vulnerabilities. These engagements are typically performed annually and focus on core computer systems and business processes that involve sensitive data.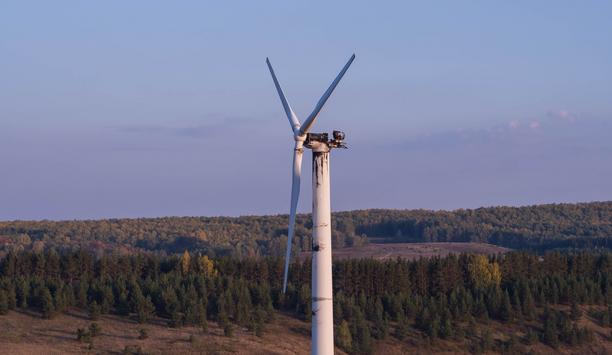 Using State-Of-The-Art Technology To Prevent And Put Out Wind Turbine Fires
As more and more countries in Europe and North America commit to net zero, a key strategy is replacing old fossil fuel-driven forms of power generation and replacing them with renewable energy, such as wind turbines and solar panels. The wind industry has seen a particular boom, with tens of thousands of new turbines installed every year across the globe. However, like any other heavy machinery, wind turbines can catch fire due to mechanical or electrical failures. These fires can have impacts beyond the turbine if there is secondary fire spread to surrounding lands, resulting in potentially catastrophic loss. Without this technology in place, a single fire could cost $7-8 million and cause substantial downtime. The time is now for the industry to use all available technology to prevent these incidents and reduce the risk of fires spilling into the environment. How do wind turbine fires start? Wind turbine fires can catch fire due to external causes, such as lightning strikes, or internal causes, such as mechanical or electrical failure resulting in sparks or heat in the nacelle. Most nacelle fires start at one of three points of ignition – converter and capacitor cabinets, the nacelle brake, or the transformer. Nacelle brakes are used to stop the turbine's blades from spinning in an emergency. Converter and capacitor cabinets and transformers are necessary for the turbine to generate power and transform it into a voltage that can be exported to the grid. An electrical fault at either location can produce arc flashes or sparks, which can ignite nearby Class A combustibles, like cables, plastics, or fiberglass. Nacelle brakes are used to stop the turbine's blades from spinning in an emergency. The brakes can cause turbine fires, albeit due to sparks from mechanical stress and friction rather than electrical failure. While some turbines have been designed with safer, electrical brakes, mechanical brake systems are often used as a backup in the event of power or control failure. These ignition points are all necessary for the safe generation of electricity from the wind, and cannot simply be designed out. As such, wind farm owners and operators must be ready to deal with fires when they spark. Why are wind turbine fires hard to fight? Modern wind turbines often exceed 250 feet in height, while most ground-based firefighting can only reach up to 100 feet. A team sent up-tower to manually fight the fire would constitute a major health and safety risk, as turbines have limited space and escape routes – putting employees not only in direct contact with fire but at risk of being in the turbine if it collapses. As such, when turbines catch fire, they are often left to burn out, with firefighters' efforts focused on preventing the spread and clearing the area as fiery debris falls. This results in irreparable damage to the turbine, necessitating its replacement. What is the cost of a wind turbine fire? The cost of replacing a burned-out wind turbine depends on a number of factors. First and foremost is the size and initial cost of the turbine. Turbines with more than 3MW of rated capacity can cost between $3-10 million to install during development. Replacement turbines can often cost even more, as manufacturers are likely to charge more for individual, one-off installations. Another key loss is business interruption, or how long the turbine was offline – and therefore not generating revenue. The average loss due to a turbine fire was estimated by insurance company GCube to be $4.5 million in 2015. As turbines have grown larger and therefore more expensive to replace with greater losses in revenue, we expect a fire to cost anywhere between $7-8 million for new models. How can turbine owners and manufacturers manage fire risk? Firetrace's system is designed with flexible Heat Detection Tubing, which ruptures in response to extreme heat or open flame Turbine manufacturers are already taking steps to "design out" fire risk in turbines. For example, lightning protection systems on turbine blades safely re-direct the surge of electricity away from cables, while condition monitoring systems can identify whether a component is overheating and likely to catch fire. In order to put out any turbine fires that do start at their source, turbine owners and manufacturers can install automatic fire suppression systems at common points of ignition. Firetrace's system is designed with flexible Heat Detection Tubing, which ruptures in response to extreme heat or open flame, releasing a clean suppression agent precisely at the source of the fire before it can spread. Wind farm owners who have taken a more proactive approach to manage risk via fire suppression systems have been able to snuff out fires before they can spread throughout the turbine or into the environment. By investing in the latest technology for fire suppression, owners and operators have avoided the worst-case scenario, saving millions in operating costs.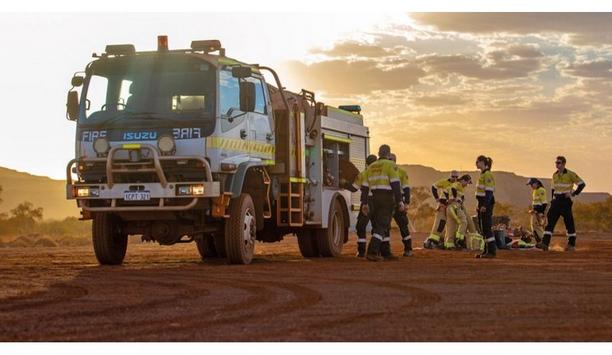 MSA Bristol's Manager Paul Gibson Talks About The Role Of Emergency Responders In The Mining Industry
Paul Gibson, International Sales Manager for MSA Bristol, a pioneer of cutting-edge firefighter protection, talks to Matt Campbell, Emergency Services Principal at Rio Tinto in Australia, about the role of Emergency Responders in the mining industry and their specific PPE requirements. In an industry such as mining, health and safety is absolutely paramount. By the nature of the job, workers tend to deal with heavy machinery, often in hostile conditions, and frequently operate in remote areas where sometimes a hospital can only reasonably be reached by air. Effective emergency services The global mining giant, Rio Tinto, mines and processes mineral resources, including iron ore, copper, diamonds, aluminum, borates, salt, and titanium dioxide. It owns an integrated network of 16 iron-ore mines across the vast Pilbara region in the northwest of Australia. They are supported by four independent port terminals as well as a 1,700km rail network and related infrastructure. Matt Campbell helps to manage 120 full-time Emergency Services Officers (ESOs) and Supervisors Evidently, the provision of effective emergency services for the thousands of workers employed at these mines is essential to the smooth running of Rio Tinto's operations in the area. Matt Campbell is Emergency Services Principal for Rio Tinto, responsible for co-ordinating Emergency Response teams, setting protocols, and overseeing emergency operations in the Pilbara region. He helps to manage 120 full-time Emergency Services Officers (ESOs) and Supervisors stationed across the mine sites, as well as a team of 550 volunteers who make up the Emergency Response Teams. High-Quality PPE All volunteers are full-time employees or contractors for Rio Tinto, who have been provided with specialist training and assist the ESOs on a rota system. The Emergency Response teams are trained to handle all manner of incidents, from medical emergencies and structural fires to wildfires and road traffic accidents. Matt explains what a typical day might entail for the Emergency Response teams, and how the well-organized provision of high-quality PPE helps to keep them safe: "Our Emergency Response teams work on a Fly In Fly Out (FIFO) or are residential in nearby townsites. For the FIFO teams, they are flown in from towns and cities across Western Australia to work 12-hour shifts for an intensive eight days at a time. The work is busy and varied, since the team acts as a fire crew and an ambulance crew, as well as running the site medical centers." Fire-Related incidents During the hottest months of the year we can also be called upon to help control bush fires in the area" "Shifts begin with prepping equipment for the day ahead and ensuring all equipment is operationally ready for response. The Medical Centers are open to see to any employees with health concerns or minor injuries, as well as undertaking randomized alcohol and drug screening exercises. There are also frequent training sessions to ensure skills are kept up to date. Of course, in addition to this, the teams need to be ready to respond immediately to a variety of emergencies that could occur at any time." "Our most common call-outs are medical emergencies, such as cardiac arrests, that need a swift response and medical intervention. We also handle two or three fire-related incidents per week across the region. These are usually structural fires involving mining equipment or buildings. During the hottest months of the year we can also be called upon to help control bush fires in the area." Ensuring best practice "These tend to be fast-moving grass fires that can be very dangerous, so we work closely with the government fire teams to co-ordinate a rapid and effective response. Occasionally, around once a month, we are called to deal with a road traffic accident. Thankfully, in such a remote location the roads are fairly quiet, but we do have a number of high-speed zones and highways with fast-moving traffic, so when a collision occurs it can be serious." We pride ourselves in ensuring that every ERT site is well-managed and co-ordinated" "Our Operations are divided into three regions: Coastal, West Pilbara and East Pilbara. I work with the Central Emergency Services Team, which involves flying to a different site in each of these areas every week to help with coaching, auditing and problem solving. We pride ourselves in ensuring that every ERT site is well-managed and co-ordinated, operating in the same way and using the same systems and protocols to ensure best practice." Protective clothing and equipment "The provision and maintenance of specialist PPE plays a very important role in this. When we send our crew into emergency situations, we need to be satisfied that they have good-quality protective clothing and equipment that will keep them safe. In 2017, we overhauled our PPE provision by purchasing 400 sets of MSA Bristol's Ergotech Action structural firefighting jackets and trousers, via Pac Fire, their dedicated distributor in Australia." "The kit was more expensive than our previous PPE, but well worth the cost. It is comfortable, lightweight, ergonomic and breathable, and the moisture barrier in particular performs a dual role: stopping water passing through to the responder's personal clothing while allowing perspiration and heat to escape to the outside atmosphere. This reduces the risk of heat stress to the responder and keeps the body cool. Heat stress is a very real danger out here where temperatures frequently exceed 40 degrees Celsius." Harmful smoke particles Our BARRIO system ensures that each member of the team has access to kit that is the right size" "Along with the new PPE, we also introduced an innovative and award-winning system for handling its cleaning and maintenance. Across the world, fire and rescue services are learning more about the long-term health impacts from exposure to contaminants both during and after a fire-related incident. At Rio Tinto, we faced the challenge of devising a cost-effective means of providing well-fitting, high-quality PPE for a varied and interchanging workforce. In addition, being remotely located, miles from professional cleaning services, we also needed a means of efficiently cleaning and decontaminating kit on site." "Our BARRIO system ensures that each member of the team has access to kit that is the right size, clean and fit for purpose, and that exposure to harmful smoke particles is kept to a minimum. Rather than providing an individual with their own set of kit, the BARRIO system effectively works as a well-stocked library. Each member of the team is carefully measured and has a ready-made kit for response." Industrial-Scale washing machines "Immediately following an incident, kit is placed in a DOT bag – a storage device for contaminated PPE – which is then placed in a designated area on the fire truck and taken back to the station. The PPE is then laundered, where the responder will take another set from the BARRIO library to reinstate their kit for the next response. Each station has at least two industrial-scale washing machines to handle the cleaning of the kit, which is then dried and placed back in the BARRIO library ready for use." Our teams have been called out to major structural fires that have lasted up to 12 hours" "Under the BARRIO system, the life cycle of each garment is monitored, with a log kept dating it's manufacture and every wearer, incident, wash and repair. Occasionally, we do have to deal with major incidents, and thankfully when put to the test, our PPE and BARRIO system continue to perform well. Our teams have been called out to major structural fires that have lasted up to 12 hours." Emergency Response teams "Despite the intense heat, the Ergotech Action PPE helped to keep our Emergency Responders cool and protected, and the BARRIO system ensured that kit was handled safely after the fire was extinguished. It is evident that Emergency Responders working in the mining industry are operating under a unique set of circumstances." "They must be adaptable, multi-skilled, and prepared to deal with a myriad of possible incidents on any given day. Rio Tinto have clearly prioritized the health and wellbeing of their Emergency Response teams by devising and investing in an excellent system to provide them with top-quality PPE, backed up with an efficiently managed cleaning and maintenance program, thereby maximizing user safety in both the short and long term."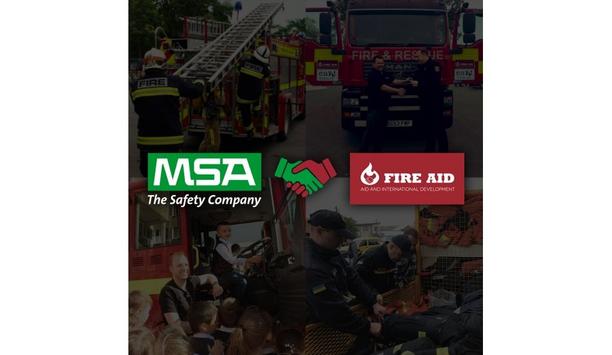 MSA Safety Announces A New Partnership With FIRE AID To Help Protect Firefighters In Developing Countries
MSA Safety Incorporated, the pioneer in the development, manufacture, and supply of sophisticated safety solutions that protect people and facility infrastructures, announces a new partnership with UK-based non-profit FIRE AID to help protect firefighters in developing countries. The program will help deploy repurposed Self-Contained Breathing Apparatus (SCBA) to firefighters in developing countries, who often times may have limited access to protective equipment. "MSA's mission is to see to it that men and women may work in health and safety throughout the world, and that speaks to the heart as to why we chose to partner with FIRE AID," said Bob Leenen, President of MSA Safety's International business segment. Facilitating product donations "We want to do what we can to help firefighters in need, while also being environmentally responsible. In working with FIRE AID, we can assist in the repurposing of equipment in a way that helps protect firefighters, the communities they serve, and the environment. It truly is a win, win, win initiative." Founded in 2014, FIRE AID is an association of charities and services with a mutual interest in providing ethical and sustainable donations of fire and rescue equipment, as well as training services, in more than 50 countries around the world. The non-profit organization has long-standing experience in coordinating humanitarian aid projects, facilitating product donations, and supporting the volunteer efforts of firefighters around the world to help train more than 5,000 firefighters residing in countries in need. MSA firefighting equipment The company will also provide a direct donation of new MSA firefighting equipment Under the three-year partnership, MSA will facilitate and fund the logistics associated with all donated and refurbished SCBA originating from the UK Fire and Rescue Services. The UK Fire and Rescue Services group represents more than 50 fire brigades across the United Kingdom, Scotland, and Wales. The company will also provide a direct donation of new MSA firefighting equipment, providing these fire services access to the latest technology in firefighters Personal Protective Equipment (PPE). Members of the MSA team will provide training and support to FIRE AID volunteers, and to the brigades receiving the equipment, once the new PPE is delivered. Stephanie Sciullo, MSA's Chief Legal Officer and Executive Sponsor of the company's Corporate Social Responsibility endeavors, explained that the partnership with FIRE AID is a natural fit with MSA's CSR platform. Personal protective equipment "Safety is the mission of MSA, and creating a better world is a goal of our CSR efforts. We are proud to be able to partner with FIRE AID on this meaningful initiative. For more than a century, MSA products have helped protect the lives of tens of millions of workers around the world every day. We are proud that our mission can make a lasting impact on communities worldwide," said Ms. Sciullo. First responders in many developing countries endeavor to save lives every day while they themselves work without basic personal protective equipment, commented Claire Hoyland, FIRE AID Coordinator. "Because we deliver equipment and training around the globe to those first responders in desperate need, MSA Safety's donation is very much appreciated and will go a long way in helping protect emergency workers as they help to protect civilian lives," Ms. Hoyland said.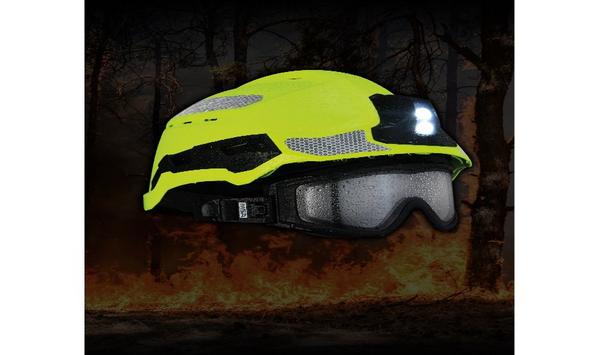 New Helmet From MSA Safety To Set A New Standard For Head Protection In Wildland Firefighting And Technical Rescue Company
MSA Safety, an industry-leading designer, manufacturer, and distributor of safety products the world over, announced the introduction of the GALLET F2XR rescue helmet. It is the first and only firefighters' helmet on the market that can be used in a wide range of applications, including wildland firefighting and technical rescue operations, including responding to road traffic collisions, rescue at height, and water rescue operations. The F2XR helmet is produced at MSA's design and production center in Chatillon, France. Helmet design The new design of the helmet is marked by substantial upgrades in technology integration, comfort, weight, and balance – all without compromising quality, durability, and safety performance expected from the MSA Gallet brand. The new design of the helmet has substantial upgrades in technology integration, comfort, weight, and balance The F2XR rescue helmet meets the needs of modern firefighter and is the first helmet platform with a comfortable, modular and polyvalent range of use due to interchangeable components that allow for individual integration to use all the necessary accessories required in the most demanding operations. Helmet features The helmet is equipped with innovative features providing unmatched protection and comfort while wearing the helmet in different applications. These features include integrated LED lamps – both a dual-beam headlamp providing spotlighting and a tail light to help quickly identify teams on an incident scene; an ocular visor with adjustable face-fit; a variety of textile options to protect the neck; and hearing protection. To ensure optimal airflow and keep wearers cool in hot weather, the helmet also incorporates dual ventilation on the side and at the top of the helmet. The high-quality soft one-piece soft good can be easily removed from the F2XR helmet for easy and proper cleaning. Versatile, safe, and easy to wear Comparing to the previous version of the helmet, the F2XR ensures versatile use to be perfectly in line with any emergency. The adjustability of the accessory range was eased for both right and left-handed wearers, even with gloves on. Besides, goggle attachment and adjustment to the face were improved as well as an accessory attachment with a click-in face shield and earmuffs making the F2XR helmet perfect for any technical rescue operation which also includes water rescue on small and fast crafts. The versatility and safety of the F2XR helmet have been approved according to EN16471 standards for wildland firefighting helmets, EN16473 for technical rescue as well as EN12492 for mountain climbing. Additionally, it meets EN1385 and PAS028 requirements for water rescue.