Ziamatic FIRE SUPPRESSION SYSTEM ACCESSORIES
(7)
Browse FIRE SUPPRESSION SYSTEM ACCESSORIES
Fire Suppression System Accessories products updated recently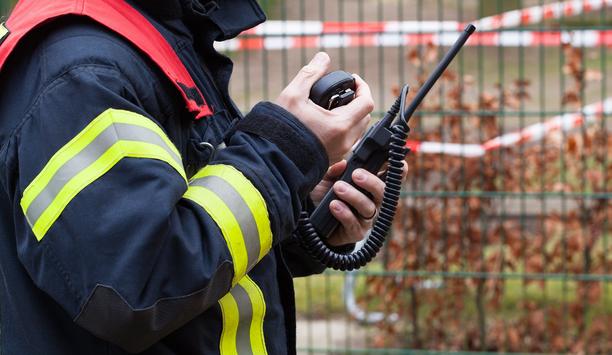 Why Communication Breakthroughs Are Going to Be Crucial To A Healthy Post-Pandemic Fire Sector
Communication technology has always been a key area of innovation for a variety of sectors, but the emergency services sector, in particular, is one of those that stands to gain a great deal. Those operating in the fire sector typically operate in noisy, dangerous conditions where communication is essential but difficult. hands-free communication From Bluetooth headsets to clunky hands-on radio systems, there have been a plethora of communication innovations in recent years designed to connect workers while keeping them safe and productive. Wearable, hands-free communication systems represent the latest frontier in this quest for safe communication Wearable, hands-free communication systems represent the latest frontier in this quest for safe, productive communication, and the pandemic has changed the communication game business of all shapes and sizes will be looking at 'hands-free' communication technology in a brand new light. Since the onset of the pandemic, even the most hands-on workplaces have had to practice social distancing and mask-wearing, adding another layer of health and safety onto an already complex set of rules and regulations. Where workers might once have been able to share radios and other equipment, they now need to do what they can to stay apart and not cross-contaminate surfaces. That means working hard to limit contact with surfaces, and each other. Critical communication in the fire sector If any sector is ready to lead the charge in terms of communication innovation, it's the fire sector, which typically sees its workers operating in loud, hazardous environments, has been a driving force behind some of the greatest communication innovations of the past couple of decades and will continue to innovate to keep its workers safe and connected. According to some sources, the critical communications industry is growing at a rate of knots and will be worth more than $20 billion by 2028. That's a compounded annual growth rate of nearly 10%, no doubt accelerated by the pandemic and our renewed focus on worker safety and the need for hands-free communication solutions. Perhaps the best way to speculate about future breakthroughs and how they will materialize is to first look back at how the emergency services, hospitals, and other sectors, have pioneered the way teams communicate. There have been countless communication breakthroughs over the years, but which ones have stood the test of time, and which ones are going to be most valuable to us as we emerge into a post-pandemic world? 'smart PPE' and wearable communication technology Workers in a variety of settings were able to communicate completely hands-free without removing their PPE Wearable communication technology isn't new by any means, but its adoption and innovation have certainly been accelerated since the pandemic. While front-line and mission-critical workers carried on throughout the pandemic, they still needed to adhere to social distancing guidelines wherever possible and that also meant limiting contact with surfaces and staying in PPE. Workplaces in other sectors, when they were able to go back to the office, also faced the same conundrum. Health and safety had changed and businesses needed to adapt accordingly. Their answer? Wearable communication technology in the form of 'Smart PPE'. By incorporating comms technology into masks, helmets, visors, and overalls, workers in a variety of settings were able to communicate completely hands-free without removing their PPE, giving them complete freedom without compromising on safety. No more pulling off visors to fiddle with intercoms, or reaching for the bulky radio that's been passed around from shift to shift. Smart PPE makes operating in hostile environments by giving them the ability to stay in touch with their co-workers without having to interface with anything physically or share personal devices. Intelligent 'active listening' ear protectors Did you know that an estimated 22 million workers every year are exposed to potentially damaging levels of noise? The traditional solution would be to muffle the sound with ear guards, but that comes with its own set of problems. Communication is as much about listening as it is speaking. For workers in busy, loud, or dangerous environments, being able to hear what's going on around you while also protecting your ears from potentially damaging sounds is crucial. Active listening headphones can protect workers from potentially damaging noises such as heavy machinery, but let through important sounds such as warning signals, radio communications, or the voices of their co-workers. That means instead of constantly taking protective ear guards on and off, or lifting a cup of the gear to hear a colleague yell something important, active listening headphones allow workers to stay alert and in-tune with their surroundings without putting their hearing at risk. Pioneering self-healing networks A perfect companion to 'smart PPE' but also an excellent technology in its own right, self-healing networks are designed for teams that are constantly on the move, from hospital staff to busy fire teams. They're called 'self-healing' because of their ability to reconnect units that come back within range, and they stay connected even when one or more units drop off the network. Sectors like the emergency services are going to play a critical role in keeping those innovations coming A self-healing network is a cut above Bluetooth, which is typically unreliable with limited range and requires no base unit - allowing team members to roam far and wide and stay in touch so long as they're in range. It facilitates 'always on' communication, meaning no need to push buttons to talk and can be voice-activated, so no member of staff has to come into contact with another or with any surface. While not invented since the pandemic, much like Smart PPE, its uptake has increased dramatically. Communication breakthroughs have been central to health and safety for several years, but as we emerge into a so-called 'new normal' following the pandemic, sectors like the emergency services are going to play a critical role in keeping those innovations coming.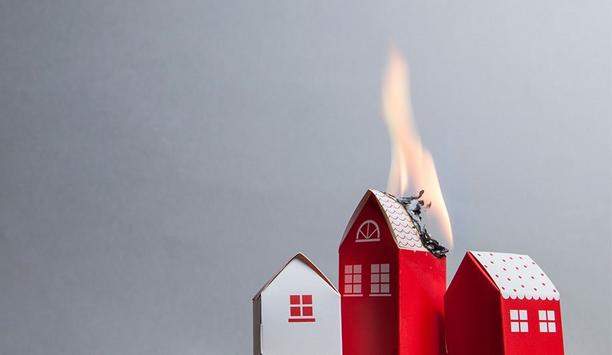 Fire Prevention: A Cost And Opportunity Analysis
As organizations start to plan for next year's operating budget, it's a good time to take a closer look at fire prevention, what's its costing and the value it delivers. It's the perfect time to look at the policies and procedures associated with fire prevention and look for areas of improvement and optimization. To help facilitate this discussion, I turned to the report put out by the Fire Protection Research Foundation in 2017, which explored the total cost of fire in the United States based on data collected from 1980 to 2014. Opportunities for improvement While I appreciate the data itself is a little dated, the report gives a great view of the actual cost of fires, where the priorities lie based on spend and highlights opportunities for improvement. The report defines the total cost of fire, as the collective of all net expenditure on fire protection and all net losses due to fire incidents. The report defines the total cost of fire, as the collective of all net expenditure on fire protection The good news is the hard work is paying off with losses only representing a fraction of the total costs, prevention at $273.1 billion (83.1% of total), and losses at $55.4 billion (16.9% of total). To help operators ask the right questions for planning and budgeting we dug into the data and identified 5 facts for your consideration in 2021/22. Investment in fire prevention Fact #1 The total cost of fires has increased by 50% over the 14-year period of the report, with the total losses decreasing by 47%, and the total expenditures increasing by 140.6%. Which tells me, fire prevention is a priority and worth the investment, it saves lives and therefore reduces overall loses. But it also highlights that the budget requirements are growing and likely to continue to grow. Therefore, it is more important than ever before that we protect the investment in fire prevention, understand and maximize it, which as many knows is easier said than done! So, ask yourself, do you have a clear understanding of your investment, tools, and resources needed to stay safe and prevent fires? Do you have the data necessary to identify opportunities for improvement? Are you exposing operations to unnecessary risk? Fire grade products The costs of meeting the required standards within the system are passed down to the buyer Fact #2, Expenditure on fire grade products represent 16% of total costs at $54 B. This is the 'cost of meeting 'fire grade' standards in the manufacture of equipment, particularly electrical systems equipment and 'smart' equipment with its greater use of computer components.' These systems represent a significant investment for the operation, the costs of meeting the required standards within the system are passed down to the buyer and defines the quality of the system. Therefore, the question is, are the systems being properly maintained to maximize life span and ensure it maintains its fire grade standard? Are you adhering with manufacturer warranty requirements, will it work when needed? Large ongoing investment Fact #3, Expenditure on fire maintenance and fire retardants represents 13.4% of total costs at $44 B. This includes the 'costs of fire maintenance, which was defined to include system maintenance, industrial fire brigades, and training programs for occupational fire protection and fire safety.' Expenditure on fire maintenance and fire retardants represents 13.4% of total costs at $44 B Fire Retardants include the 'costs of fire retardants and all product testing associated with design for fire safety.' This represents a large ongoing investment in resources and budget for operations, the question is, are they being used efficiently, are they adhering to regulations, is the training being done? Is the money being well spent? Investment in fire prevention Fact #4, Expenditure on disaster planning and preparing/maintaining standards represent only 1.2% of total costs or $4 B. This represents the 'costs of disaster recovery plans and backups' and the 'costs of preparing and maintaining standards.' What jumps out at me on this one, is it appears to be a relatively small amount in relation to other areas, so the question becomes, is it being given the right priority, could we further reduce losses and maximize the investment in fire prevention if we improved how we planned for disasters and managed standards? Fire insurance expenditure Net fire insurance expenditure represents, 7% of total costs or $23.6 B Fact #5, Net fire insurance expenditure represents, 7% of total costs or $23.6 B. This is 'defined as the difference between the insurance premiums paid by property owners (personal and commercial) for insuring their property from fire and the damages claimed from insurers.' Which says investing in the insurance necessary to protect the operation has a sizable impact on the operating budget and you need it to be there and available if a fire strikes to ensure business continuity. Therefore, the questions to ask yourself are, if the insurance is needed, will you have the data to defend your claim? Or if it's not needed because fire prevention is top notch, will you have the data to negotiate lower rates? How long will it take to compile the data necessary to support your argument, is the data believable? Other important questions There is no doubt, fire Prevention is an important and significant investment for organizations, but the question is, is there a better way of managing it, do you have the data necessary to ensure compliance with operating regulations, are staff operating efficiently, is the job getting done? Unfortunately for many, we simply don't have the data necessary to answer these and many other important questions when it comes to planning and defending your operating budget. Fire prevention is complicated, the building code for commercial properties has over 200 pages Fire prevention is complicated, the building code for commercial properties has over 200 pages detailing the safety procedures, products and signs that must be installed and functioning 24hours a day, 7 days a week. That must be inspected and tested daily, weekly, monthly, yearly to reduce losses and improve safety. Fire prevention policies The challenge is not in understanding what must be done but in how we manage it. Many organizations are still relying on spreadsheets and signing off the ticket on the fire extinguisher for tracking and monitoring fire prevention procedures. Hoping that when a faulty, missing, or broken fire extinguisher gets identified that the right people are informed, that the issue gets addressed. This lack of visibility presents a lot of opportunities for something to go wrong, and when it does have dire consequences. It is our belief that it is time to digitally transform how we manage fire safety and procedures. Relying on the ways of yesterday, are no longer going to cut it and are actually exposing operations to more risk and cost than is necessary. Technology has evolved in ways that enable operations to cost-effectively eliminate the fear, uncertainty, and doubt in fire prevention policies and procedures and have the data to prove it!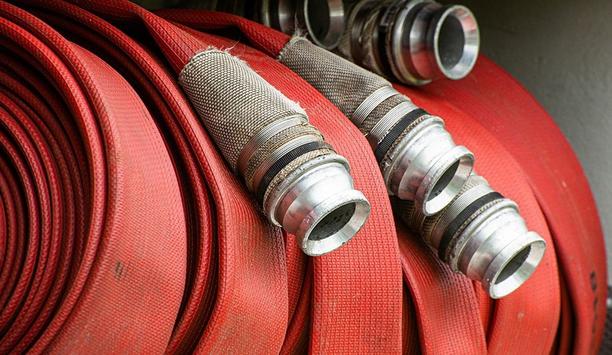 Smart Specifications: Differences Between British And European Fire Safety Standards Part 2
In my latest article for TheBigRedGuide.com, I gave a detailed explanation of the differences between British and European fire safety standards. To help shed some light on this complex world, our team of fire safety experts concisely defined the Euroclass and UK standards, and explained how they differ. This article will aim to go one step further and demonstrate what architects, specifiers, and other industry professionals should be looking for when they're selecting materials and products for a project. While each build is unique, several key factors should always be considered by those responsible for the specification of materials. Keep reading for four factors to consider. Thermal barrier usefulness This is the most important point. It's crucial that what is specified for the final project is identical to the configuration that was tested. If it's not, delve deeper and search for comparative data between two or three possibilities. The Field of Application in the Classification Report may cover the configuration, but that should be based on test evidence. Glassfibre insulation is Euroclass A, but it melts in a fire, completely negating its thermal barrier usefulness It should be emphasized that Euroclass B isn't inherently worse than A, nor is Euroclass A necessarily better – it depends on the application. Glassfibre insulation is Euroclass A, but it melts in a fire, completely negating its thermal barrier usefulness. Equally, combustible material such as wood cannot attain A, as it will eventually burn due to its chemical make-up. This doesn't make it any less attractive, or useful. As a building material - if correctly specified and fire protected – it is an entirely appropriate selection. The correct rating for each build is dependent on several factors unique to each project. Active fire protection These include, but are not limited to: The actual application requirements. This involves considering important aspects including the height of the building, and what its intended purpose will be. For example, a residential property will be in use 24 hours a day including overnight, and this will create different safety requirements compared to buildings such as offices which are usually only in use during daylight hours. Fire contribution to a system. Assessing how a material contributes to the overall fire risk the proposed system carries, and what measures have been taken to protect the structure in the event of a fire. This includes both passive and active fire protection measures. Consideration of engineering implications of each available product. This requires a careful analysis of how each potential material choice differs. For example, one product may be heavier or much harder to install than another which will impact how fit-for-purpose it really is for the project in question. How products react when they're exposed to external weather conditions should always be carefully assessed. Some materials degrade as a direct result of exposure to the elements. Over time this will negatively impact the building, and in some cases make it far less safe and secure as the building ages. Better-Informed decision Go beyond product classification reports and hunt for test reports on proposed systems Be wary of claims about individual products. These can become null and void when they are incorporated into a larger system, as the overall fire rating will almost certainly change. This could result in the whole being significantly less than the sum of its parts, completely jeopardizing the safety of the end-users or occupants. Before you commit to a product, make sure you're well versed in what you're working with. Go beyond product classification reports and hunt for test reports on proposed systems. This will help you make a conclusive, better-informed decision. However, be warned, this information is notoriously hard to come by, so persistence is key. Make sure only to specify products that have been accredited by a third-party lab. Fire protection treatment Although it's still legal for companies to self-certify materials, the practice allows for sub-standard products to become readily available on the market. Along with a third-party accredited test certificate, request CE documentation to ensure the product in question is still CE rated after its fire protection treatment. Some treatments will invalidate the CE mark on the non-treated product. The practice allows for sub-standard products to become readily available on the market There's no denying that current safety standards are wildly complex and, even for the most experienced specifier, can take time to get your head around. Under time pressure, you need peace of mind, so it would be worth involving certified fire safety consultants from the outset. They will ensure you're specifying certified, fit-for-purpose materials, prioritizing the build's safety and offering clarity. Robust fire safety A collective concerted effort to thoroughly understand and select products that are tried and tested to create robust builds can only ever be a positive step. Combine this with the Government's new building safety bill due to come into effect in August (2021), and the fact that many more companies are investing heavily into R&D to produce new materials with safety at the forefront, means the future is looking bright for construction, with robust fire safety baked into a building's DNA as standard. Developing more state-of-the-art technology and facilities, and sourcing highly-skilled, knowledgeable professionals to ensure all bases have been fully covered, will achieve better fire-rated products and systems across the board. This is key to achieving the outcome we are all chasing - safer material choices that work as a system and deliver excellent fire protection.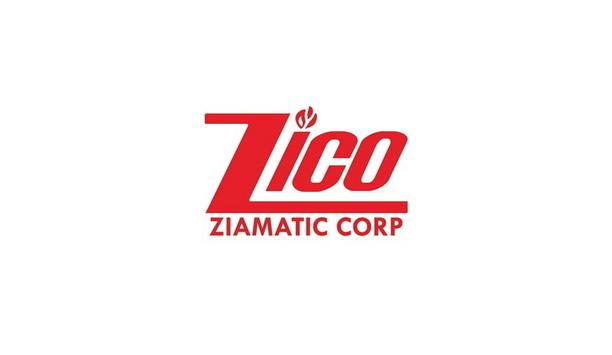 Zico Introduces SG-VM-1 SURE-GRIP Tool Mount To Secure Equipment Inside The Compartment
Ziamatic Corp. (Zico) introduces the SURE-GRIP Tool Mount, Model SG-VM-1, a revolutionary new way to secure 3/4" to 1-3/4" diameter tools and equipment inside the compartment. SURE-GRIP utilizes a wider, heavy-duty, all-weather hook & loop strap to provide more surface area and a more precise, more true grip on every tool, regardless of the handle shape. The base is crafted with high-tensile strength, impact-resistant nylon plastic for years of rugged, dependable service. Versatile tool mount To secure, simply slide the strap behind the post and pull it tight. Tension is applied as the strap is pulled away from the mount, granting more leverage and allowing the user to apply more of their strength for a better hold. A fixed support arm provides additional assistance and stability through the entire process. To release, just lose the strap and pull the tool-free. It's that easy. "We saw a need for a more versatile, non-corrosive tool mount," said Keith Creely, Ziamatic Sales Manager. "Something that would solve some of the problems departments were having with their brackets. We wanted to offer the most cost-effective option without any compromises on quality. We think people are really going to like the SURE-GRIP."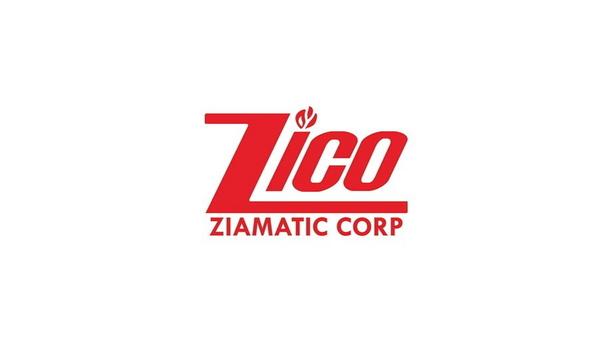 Zico Launches Line Of Brackets For Improved Tool Mounting
Ziamatic Corp. (Zico) introduces Slotted Variable Mounts, a new line of brackets for the mounting of handheld tools, designed to provide improved flexibility and customization when laying out and mounting to 1"x1" tool board grids. With the easy-to-use slotted bases, Slotted Variable Mounts eliminate the positioning restrictions of pre-drilled holes and increase total mounting options, even allowing for diagonal mounting something difficult to do with "track" style boards. Use of space on apparatus "There wasn't a lot you could do with tool and track boards. There was a rigidness there. You either mounted the tools horizontally or you mounted them vertically or maybe a little of both. The holes only lined up so many ways," said Brian McGinty, Chief Engineer. "With our new Slotted Variable Mounts, it's such a simple change, but one that I think can really open up the options for departments looking to get the best use of the space they're given on the apparatus." Mount bases are solid cast aluminum that will not crack, break, or pull free from the wall like some vinyl brands. Flexible draw latches are thick, UV-stabilized rubber capable of withstanding time in harsh outdoor environments. Each draw latch secures a range of tool diameters.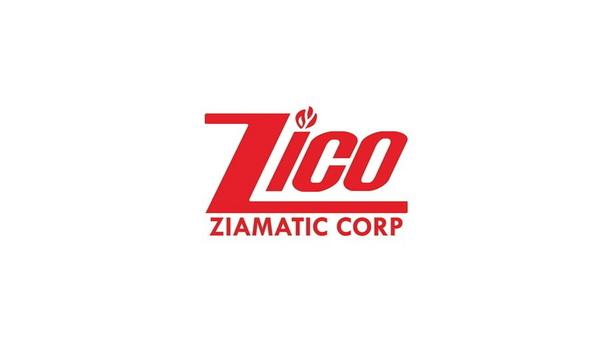 Zico Unveils Affordable Cradle For SCBAs And Extinguishers
Store spare SCBA cylinders, water cans, and fire extinguishers with these heavy-duty molded-plastic cradles. Two models are available: The Plastic Air Cylinder Cradle with Valve Strap, Model QS-PC-VS, features a rugged nylon valve strap that can be bolted nearby, looping around the cylinder neck for added security. Ideal for storing cylinders in wheel well compartments without needing expensive custom metal fabrication. The Plastic Air Cylinder Cradle with Tie-Down Strap utilizes a popular, heavy-duty Tie-Down Strap that loops around the cylinder and cradle with an easy-release buckle for security and speed. Great for use on compartment shelves and more economical than custom-made storage options. Cradle is a single piece of high-quality, easy-to-clean molded plastic. Mounts to virtually any horizontal flat surface. Store multiple cylinders side by side.