VIKING FIRE SPRINKLERS
(233)
Fire Sprinkler products updated recently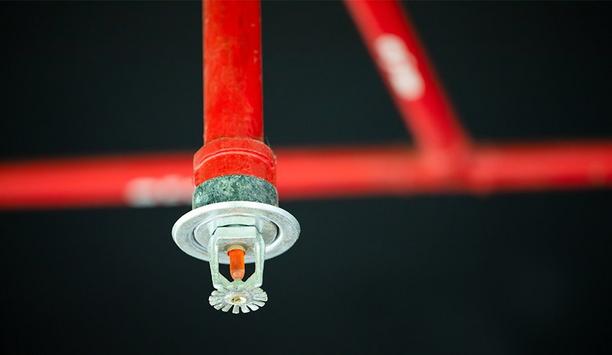 Fire Sprinkler Failures In Buildings: Why They Happen & What To Do
The fire sprinkler system in your building is a critical safety measure and, when needed, it can save lives. Still, even the best systems can malfunction, and sprinklers do occasionally fail. When they do, they can drench the interior of your building, damaging everything from furniture and personal belongings to drywall and building materials. As a property manager, dealing with fire sprinkler failure can feel overwhelming. What do you do next? Where do you start? And why did the sprinkler system fail in the first place? In this post, we'll discuss the common causes of accidental discharge, and what to do if it happens to you. Reasons for Fire Sprinkler Systems Failure Today, all building fire sprinkler systems must meet NFPA 13 standards. These National Fire Protection Association benchmarks define safety requirements for components and installation, and help ensure that sprinkler systems are well maintained and ready to perform. Still, fire sprinkler systems can fail. Here are a few of the most common culprits: Aging parts Building renovations (collisions with construction equipment, displacement or disturbance, etc.) Incorrectly placed heating systems that activate sprinklers Vulnerable pipes that freeze and cause sprinkler heads to burst Corrosion Fire sprinkler malfunctions can be incredibly problematic, causing extensive damage to your building Regardless of what causes the sprinklers to discharge accidentally, fire sprinkler malfunctions can be incredibly problematic, causing extensive damage to your building and requiring costly repairs from a water damage repair contractor. 5 Things to do if Your Sprinklers Fail There are no flames in your building, but your sprinklers are soaking everything in sight. You have to move quickly to avoid even more damage. Stay calm and follow these five steps: Get everyone out Even if there's not an active fire in the building, water poses its own set of dangers. To avoid problematic slip and fall conditions, get everyone out of the area immediately. Move them to a safe location outside the building, preferably one you've agreed on in a previously established evacuation plan. Shut off electrical equipment Water and electricity are a deadly combination. To avoid electrical shocks, shut off all nearby electrical equipment and appliances, and then, turn off the building's main power supply, as you exit the building. Turn off the water main Instead of wasting time shutting off broken sprinkler heads individually, go to the building's main water supply immediately and shut it off at the valve. This will stop all water flow and prevent additional water damage. Take photos of the scene Once it's safe to re-enter the building, document the scene. Use your smartphone to take photos of broken sprinkler heads or anything else you believe may have caused the accidental discharge. Additionally, take photos of the damage the sprinklers caused to floors, walls, personal belongings, and more. These photos can help response specialists understand the cause of the malfunction and may streamline your insurance claims process. Contact a restoration specialist Even if your water damage looks minimal, you'll need to contact a skilled water damage restoration expert, like the Chicago-based maintenance and service company, ServiceMaster Restoration by Zaba. Accidental sprinkler discharges soak drywall, destroy carpets and textiles, and lead to dangerous mold and mildew growth, which can happen just 24-48 hours after water exposure. Prevent worsening damage and the dangerous conditions by contacting a sprinkler repair specialist right away. Cleanup and water damage restoration services Using your documentation, your insurance company will work to determine the cause of the sprinkler failure Using your documentation, your insurance company will work to determine the cause of the sprinkler failure. This can be a lengthy process that takes weeks or even months. As that happens, your cleanup team will focus on providing water damage restoration services. Typically, fire sprinkler water damage involves 'blackwater'- a dangerous mixture of sediments and other contaminants that leave behind an unpleasant smell and a film that can destroy belongings. To reclaim your space, the water damage restoration service will focus on extracting the remaining water, drying the space to prevent mold and mildew formation, and decontaminating all surfaces. This is a critical step that you can't afford to rush. Work with the best water damage cleanup company you can find to ensure positive results. Protecting Your Sprinkler Systems in the Future While it's impossible to completely avoid every accidental discharge, there are certain steps you can take to safeguard your sprinkler system. Proper maintenance, for example, allows you to avoid preventable issues that could lead to malfunction. You should also take care to keep all remodeling and construction work away from sprinkler heads and systems to avoid accidental damage. These are simple tips, but they can help keep your building and tenants safe and dry - both now and in the future.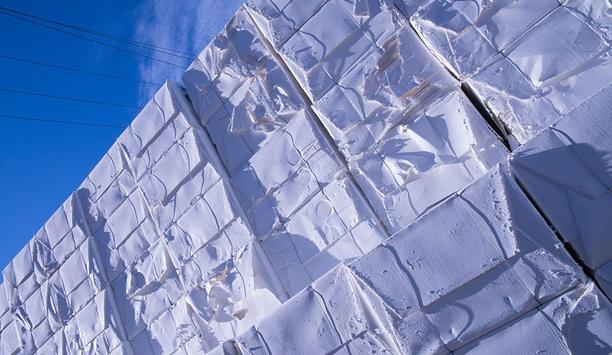 Fire Protection For Paper And Pulp Plants
There is a sense in some markets that the paper and pulp industry will decline owing to the digital technologies with which people interact every day. While this might be considered logical, the reality is completely different. In fact, the paper and pulp industry has experienced a steady growth and will continue to do so in 2021. Production of paper increased by more than 450% in the last decades and the demand of paperboard in the world is expected to grow significantly, driven by e-commerce and big retailers increasing their presence in the online sales universe. This sustained growth in production capacity and paper consumption presents several fire risks to companies and exposes communities that develop around paper mills, to the impact of disasters caused by these fire risks. Fire risks in the paper and pulp industry Paper and cardboard are combustible, but this is not the only fire risk found in these types of industries. Raw materials and finished goods storage are sensitive to fire. In addition, the paper making process includes several stages where fires can occur, due to hot surfaces or poor ventilation. The most relevant fire risks on a paper plant are: Storage Areas: As mentioned before, paper and cardboard are combustible. Solid paper blocks and reels have hard surfaces that don't ignite easily, but usually these reels can suffer minor damages or have loose sheets that significantly increase the fire risk. When paper reels are stacked in columns, gaps in the center can act as chimneys and when fires start in the bottom of the stack, this chimney effect will accelerate smoke and hot air spread, increasing vertical and horizontal flame spread. Wood and Bale storage fire risks Bale storage also presents a high fire risk, as loose materials are always present Raw materials for the paper making process can have two main sources, forestry products (mainly wood) or recycled cardboard and paper. Wood storage presents several challenges, especially due to wood chips that are highly combustible and, in some cases, even explosive. Bale storage also presents a high fire risk, as loose materials are always present. Fire in baled paper is difficult to extinguish and generates heavy smoke. In many recycling facilities, these paper bales are stored outdoors, where paper or rags soaked in flammable liquids, embedded between the paper sheets, can ignite resulting in a fast spreading fire. Chemicals, flammable liquids and gases In addition, it is possible to find different types of chemicals, flammable liquids and gases that are used in the paper making process. These materials have their own fire-related risks that need to be taken in consideration. Production Areas: In pulp factories, there are several long-distance conveyors that transport wood and wood chips. These conveyors constitute a fire risk and the most probable causes of fire are bearing damage, overheating of the conveyor and igniting chips in the environment. IR dryers, a common source of fire After the wood has been transported, chipped and digested, the paper making process becomes extremely humid, due to the large amounts of hot water and steam needed. But, as soon as the pulp fiber sheet starts to dry, the hot surfaces in contact with the paper sheets can be a source of ignition. IR dryers used in the process are also a common source of fire in the paper industry. When the sheet of paper is formed, close contact with reels and bearings moving fast can create static electricity that could ignite loose paper or airborne particles. Problems like these are likely to be more extensive in tissue mills. Paper dust is generated in certain parts of the process, especially where paper shits are slit or cut. Poorly insulated steam pipes lead to fire Poorly insulated steam pipes can ignite paper dust or even their own insulation materials. In addition, paper dust gathers in the ventilation grills of machinery, causing overheating and igniting as well. Heated oil is used in several parts of the process as well and if a malfunction occurs on the Hot Oil Roll systems, leaks might occur, exposing hot surfaces to this oil and causing ignitions. A paper mill has hydraulically operated machinery, where leaks or sprays might ignite as well. Service Areas: As in many other manufacturing facilities, several service areas can be found. Electrical and network equipment rooms have an inherent fire risk due to damaged wires or equipment, overheating or short circuits in high voltage circuits. Transformer and generator areas entail fire risks as well. High fire risk for boiler rooms Flammable gas distribution systems can be ignition sources, in case of leaks or damaged pipes or valves Hot water and steam are key components for the paper making process. For this reason, paper plants use high capacity boilers that can be powered by flammable liquids or gases. A high fire risk can be considered for boiler rooms. Flammable gas distribution systems can be ignition sources, in case of leaks or damaged pipes or valves. In addition to the fire risks mentioned in these areas, many maintenance operations can also pose fire risk, especially when hot works are being performed. Sparks caused by welding or the use of certain tools can ignite paper sheets or dust in the air. Poor housekeeping and buildup of paper dust, for example, increases the risk associated with maintenance and construction works. Prevention, the first line of defense According to the Health and Safety Executive from the United Kingdom, 60% of fires on paper mills are caused by machine faults and poor housekeeping. The first line of defense to avoid fire risks in paper plants is prevention. As mentioned before, a high number of fires in these types of facilities occur because of poor housekeeping and machine malfunction. The key is to identify the risks and possible ignition sources, and apply measures to minimize them. As in many industries, fire protection has two main components: Passive and Active protection. Passive fire protection measures Passive measures include fire rated walls, ceilings, and floors in the most critical areas. Chemical storage areas should be physically separated from other dangerous areas, if this is not possible then the walls separating areas should be fire rated and materials must be stored in a way that minimizes the risk of fire spread by radiation or conduction. Proper compartmentalization and intumescent protection of structural elements should be part of the package as well. Passive measures include proper ventilation and smoke control. As mentioned before, paper dust is a major fire risk, which is why ventilation and cleaning of hoods over the paper machine is important to minimize the possibility of ignition. Fire resisting construction should be designed with the following goals in mind: Protection of escape routes Form compartments to contain fires that might occur Separate areas of higher fire risk Protect load bearing and structural members to minimize risk of collapse Sprinkler systems, gas extinguishing systems and hose reels Active fire protection includes sprinkler systems, gas extinguishing systems and hose reels to support fire brigades Active fire protection includes sprinkler systems, gas extinguishing systems and hose reels to support fire brigades. Finished goods stored indoors should be protected with sprinkler systems and the same should be considered for chemical storage areas and certain raw materials. Paper bales, ideally should be protected by sprinklers that are suitably designed to cope with the height and located, in all cases, 3 meters above the level of bales stacked vertically (which should not exceed 5 meters height). Spark detectors in hoods, pipes and ventilation systems Dangerous sparks could be generated in several parts of the paper making process, which is why spark detectors must be installed in hoods, pipes, and ventilation systems. Water spray and CO2 systems can be used to protect machinery against these risks. Means to fight fires, like extinguishers and hose reels, should be provided to support fire brigades. All the elements should be properly identified and all personnel should be trained and made aware of the location of such devices. Importance of fire alarms Fire alarms are required in all paper mills and fire alarm call points should be provided in all locations, according to international guidelines, such as NFPA 72 or EN54. The spread of flames and smoke in paper, wood and chemical storage might become extremely fast. For this reason, early detection is critical. Many technologies might be applied in the different areas of a paper plant. Nevertheless, there are dusty or humid areas where regular heat or smoke detectors might fail under certain circumstances. For these areas, especially located outdoors, innovative state-of-the-art detection solutions might be applied, like Video Fire Detection (VFD). NFPA 72 standard for flame and smoke detection NFPA 72 provides guidelines to implement this technology for flame and smoke detection NFPA 72 provides guidelines to implement this technology for flame and smoke detection, opening interesting alternatives for designers and fire protection engineers. Many EHS managers and fire protection professionals selected VFD, because it is the only fire detection solution that effectively covered their needs. Many engineers, specialized in fire protection for paper plants, explained that they tested linear heat detection, aspiration smoke detection, IR/UV detectors and even beams, but none of these technologies performed as they needed on the dirtiest or more humid areas. Video Fire Detection (VFD) solutions Outdoor storage areas are often unprotected, because deploying flame or heat detection in large open areas can be costly and mostly ineffective. VFD solutions can detect smoke and flames in outdoor conditions, allowing the monitoring and protection of wood and paper bales in large areas. Fire detection and alarm systems should be designed with the following goals: Minimize risk of fires, including the use of fire detection technology in areas where regular detection technologies cannot be implemented or are not practical. Minimize risk of flame and smoke spread, with state-of-the-art detection algorithms that guarantee fast and effective detection. Also, reliable algorithms minimize the possibility of nuance or unwanted alarms. In case of a fire, fast detection gives occupants life-saving time to reach to a place of safety, before the flames and smoke have spread to dangerous levels. Global production of paper and pulp reached 490 million tons in 2020, with many industries and markets depended on the paper and pulp supply chain. That is why innovative ways to protect this supply chain, are key to sustain the paper market growth in the future.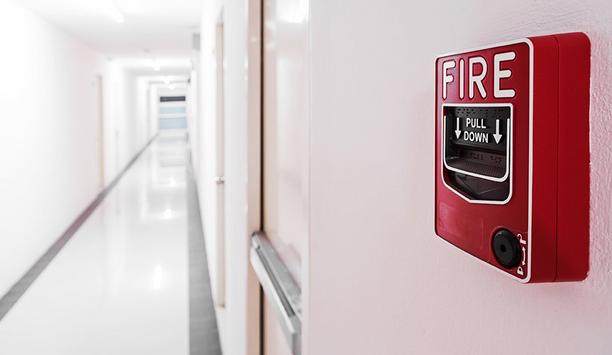 Don't Play With Fire Safety In A Post-COVID World
The risk of fire is thankfully not an immediate threat in most people's everyday lives. But this has led to a nonchalant attitude where many fail to appreciate the true dangers posed by a fire situation. The pandemic has served to make matters even more complex, and has pushed fire safety on the back burner as facility managers (FMs) turn their attention to COVID-proofing the workplace. Safety at work is now more of a focus than it has ever been, but the race to ensure we can return to work safely has seen other important matters, like improving indoor air quality, take precedence. Fire detection systems As new rules and regulations regarding the pandemic are introduced, many FMs have been unable to focus on anything except the immediate issues at hand. But fire safety is always immediate. Fire detection systems and servicing and maintenance contracts have always been considered grudge purchases, but this doesn't mean they should fall off the radar. As buildings have been left vacant, fire alarms have gone untested, have missed upgrades or have even failed to sound. Every business has faced unique challenges in their response to the pandemic But upholding fire safety measures in the workplace is both a moral and legal requirement to help ensure the protection of people and assets, and businesses must treat it with the attention it deserves. Every business has faced unique challenges in their response to the pandemic. We've seen some continue operating as usual, some pivot production to make face masks and hand sanitizer, while others have shut their doors for the foreseeable future. Fire risk assessments Those that remained open will likely have experienced considerable changes to workplace layouts, which may in turn have had adverse effects on fire safety – for example, fire doors being wedged open for ventilation, or because people don't want to touch door handles; and new one-way systems that affect shared escape routes. What's more, fluctuating staff occupancy levels mean there may not be enough fire wardens present should an alarm sound. All of these changes have an impact. In the event of a fire, your staff and assets might not be as safe as you think. But there is a simple solution: fire risk assessments. The vast majority of companies have undergone a change of occupancy during the pandemic and, as a result, must review their current fire safety measures through a risk assessment. Qualified third-Parties We often find that businesses lack staff with the appropriate training and skillsets in-house This involves looking at a building's people, processes, procedures, contents and technologies, from fire alarms to sprinkler systems, with the aim of addressing any faults. With occupancy levels and more changed for the meantime – and possible for the long-term too – it's vital to update your risk assessments. Failing to do so could have severe reputational and financial repercussions, particularly if livelihoods are affected. Should the worst happen, it could also lead to insurers refusing any pay-outs from failing to secure the premises, leading to even more difficulties down the line. We often find that businesses lack staff with the appropriate training and skillsets in-house to conduct a sufficient fire risk assessment. But even with the current restrictions, there's no reason risk assessments can't be easily carried out by qualified third-parties. Social distancing guidelines Many buildings lie vacant, meaning assessors simply need to show up in their PPE and conduct the assessment under social distancing guidelines. Technology can also play an important role, by ensuring a building's safety systems are in order through remote diagnostic tools. Some assessors can even carry out a vast majority of the assessment virtually, examining floorplans, exit routes, and tech stacks from the comfort of their own homes. That said, many businesses won't have the latest IoT sensors needed to notify FMs on the condition of a building's physical aspects, such as occupancy levels, open fire doors or signage. Need for office space The impact of COVID-19 on the way we work will be felt for years to come The purpose of a fire risk assessment is to provide FMs with the knowledge they need to ensure their business and assets remain safe and secure, should the worst happen. COVID has not put a stop to this – distraction has. The onus is on FMs to put fire safety back on the priority list. The impact of COVID-19 on the way we work will be felt for years to come. For example, the success of the move to widespread remote work could see businesses revaluating the need for office space, and this will likely have knock-on effects to fire safety as regulations are taken into the home. Associated regulatory changes Elsewhere, the decline of the high street and closure of physical stores may see shops converted for other purposes - and these developments will be accompanied by the associated regulatory changes. It's becoming clear that as the pandemic has changed the way we use buildings, it will also change the way we approach fire safety. People don't like to think they may be impacted by fire, but we cannot let fire safety fall off the radar when livelihoods and lives are at risk. As FMs have worked hard to ensure our workplaces are COVID-proof once doors reopen, they must also approach the risk of fire with the same attentiveness. Awareness of the issue is now more important than ever – fire safety needs to be a top priority.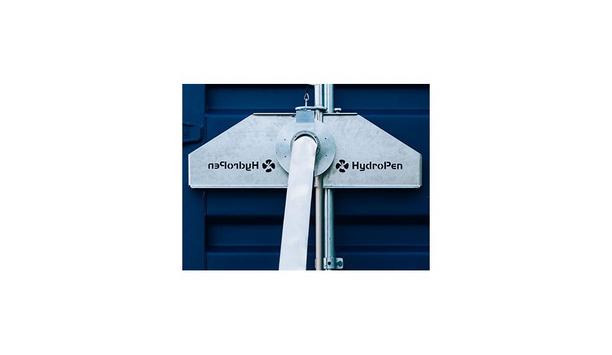 Viking Acquires HydroPen Container Firefighting System
VIKING Life-Saving Equipment has acquired HydroPen, the company behind the unique HydroPenTM container firefighting solution supplied to hundreds of ships. HydroPen's rapid uptake has been due to its combination of innovation, efficiency and ease of use. Attached to a ship's hose and raised on a telescopic arm by a single crew member, water pressure alone powers its 'drill and spray' nozzle to penetrate a container door before switching to spray mode to extinguish a fire with water, foam or CO2 – directly at its source.HydroPen was founded in 2016 by Martin Winkel, CEO and Jesper Rosenfelt Hansen, CTO and system inventor. Their inspiration was to apply innovative, safe and user-friendly technology, to revolutionize firefighting on board container vessels. fire-fighting equipment improvements Around the same time, the need for new solutions was on the rise across the industry. Nine major container ship fires were reported in 2019, followed by ten incidents in 2020, while the leading transports and logistics insurer, TT Club estimates that a container fire occurs on average once every 60 days. The International Union of Marine Insurance has called for ship design and fire-fighting equipment improvements on Ultra Large Container Ships. The acquisition also follows a fire in April onboard a 4,200TEU container ship off Malaysia, which called 50 local firefighters into action after the vessel returned to anchorage. "This is a significant acquisition for VIKING and for safety in the container shipping industry," says Lasse Boesen, Senior Product Manager, VIKING. "We approached the HydroPen originators shortly after the system won the 2017 Danish Tech Challenge accelerator prize. From its official launch at SMM 2018, VIKING became HydroPen's exclusive distributor, going on to support orders from some of the industry's biggest names." integrating HydroPen We are integrating HydroPen into our portfolio, in another evolution of our full scope strategy for marine safety: "Once crews familiarize themselves with HydroPen, there is no going back - and since its introduction, the system has already proven itself in live firefighting situations. Recently, HydroPen has also generated interest among land-based fire-fighting operators who have been quick to recognize its value," adds Boesen. "We are integrating HydroPen into our portfolio, in another evolution of our full scope strategy for marine safety," says Henrik Uhd Christensen, CEO, VIKING. "The HydroPen system meets a specific and widespread industry challenge and safety concern while aligning with VIKING's role as an innovation leader and trusted safety partner, as also demonstrated by the system winning the Safety at Sea Award for Best Safety Product, Fire-fighting." container firefighting technology Both HydroPen's Martin Winkel and Jesper Rosenfelt Hansen are happy to see VIKING carry the baton forward on bringing the HydroPen system to market. "VIKING and HydroPen have enjoyed an exceptional spell of cooperation from day one" says Mr. Winkel and continues: "Driving innovation at the service of saving lives is at the core of what we've wanted to achieve with HydroPen and we are confident that our innovation will be safe with VIKING. Together we have successfully positioned the HydroPen system as the most innovative container firefighting technology in the industry and we can't wait to follow the journey ahead, both as active stakeholders in the transition period and beyond."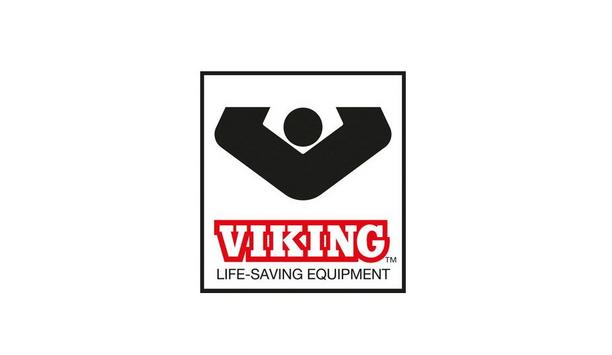 VIKING Passes Major Test Of Adaptability
VIKING Life-Saving Equipment A/S has now been operating for a full year in market conditions dictated by the COVID-19 pandemic. Despite the challenging situation, VIKING maintained a high level of activity and achieved satisfactory earnings in 2020. Turnover of nearly 2.6 billion DKK represents a decline of 185 million DKK year over year, yet it is still the second-highest figure ever recorded by the company. Profit before tax of 168.9 million DKK is also lower than the record result in 2019. VIKING CEO Henrik Uhd Christensen is satisfied with the company's ability to withstand difficult market conditions, which have simultaneously impacted the most important customer groups and triggered a perfect storm. "We made great efforts to prepare and to understand how COVID-19 would impact our business. The extreme fluctuations in demand have greatly impacted our production and service apparatus, but our strong global structure with a worldwide presence has enabled us to service customers despite the far-reaching restrictions. We have demonstrated our ability to adapt. Dedicated employees throughout our organization deserve the highest praise for successfully maintaining and expanding our market position," says Henrik Uhd Christensen. Struggling Industries Poised For A Rebound The passenger ship market saw a meltdown of the cruise industry from the outset of the pandemic The largest customer segment, the cargo vessel market, benefited during the financial year from high freight rates in container shipping. The cargo market as a whole is volatile, particularly in the subsegments tank and dry bulk, as seen when tankers were used to store oil due to a slump in sales. Global freight transport by sea is expected to continue growing, albeit at lower freight rates. The passenger ship market, which consists of cruise vessels and ferries, saw a meltdown of the cruise industry from the outset of the pandemic. The reduced mobility between countries and regions also severely impacted ferry traffic due to closed routes and ships taken out of service. "I am certain that cruises will bounce back, but the industry probably won't approach normalization until 2022. The large operators normally receive prepayments, which provides some crisis resiliency. The current situation is quite extraordinary, but we believe that most of our customers will make it through to the other side. Ferry services are a part of critical infrastructure and will also survive," says Henrik Uhd Christensen. Transition In The Offshore Industry The offshore market reached a historic low with negative oil prices in the spring of 2020 as demand cratered due to the declines in transport. The oil and gas industry is dominated by large publicly-traded corporations that react severely to market declines, which means that an investment backlog will need to be addressed as the market recuperates. But this sector will also need a year of transition before the turnaround takes root. Sales to smaller, more specialized segments have been impacted by the barriers to in-person sales. Segments impacted include sales to military customers (Defense segment) and sales of fire suits and other personal protective equipment (PPE segment). Digital meeting procedures, which were quickly implemented on very short notice, have proven to be a good alternative given the circumstances. Customers Buy The Full Package "With the uncertainty about what framework Covid-19 will offer us, we are off to a good start in 2021. The continued integration of the companies we have acquired in recent years, combined with an organizational adjustment, has resulted in a well-functioning foundation for future business development. The process has been complicated by the limitations on our ability to meet, but we have managed to make things work." "The strong rationale underlying these acquisitions has been confirmed by our customers. When purchasing products for newbuilds and when entering into multi-year service agreements, customers increasingly place full-scope orders that span our entire product and service program," Says Henrik Uhd Christensen. Acquiring Other Companies VIKING has dedicated resources during the pandemic to further developing its product range and digital infrastructure The service area is seeing increasing demand for fixed price agreements in the rental and service of liferafts, as well as in Life Boat Service (LBS) and Marine Fire Service (MFS). VIKING acquired the Norwegian lifeboat manufacturer Norsafe in the autumn of 2018, followed in 2019 by the purchase of Rotterdam-based Drew Marine FSR and its global service network for fire-fighting equipment. In addition to integration efforts, VIKING has dedicated resources during the pandemic to further developing its product range and digital infrastructure – and the company feels well-equipped for the future. Financial Resiliency In Uncertain Times VIKING expects business activity this year at levels similar to 2020 and with a higher profit. "We have done really well in the past year, also when compared to other players in our industry. We have improved our debtor portfolio, reduced inventories, and reduced costs without compromising on our high-quality standards. The financial year saw a record-high cash flow by far, which provides resilience in times like these," says Henrik Uhd Christensen. The declining demand for maritime safety equipment has had unfortunate consequences for a significant number of employees at VIKING's factories, especially in Asia.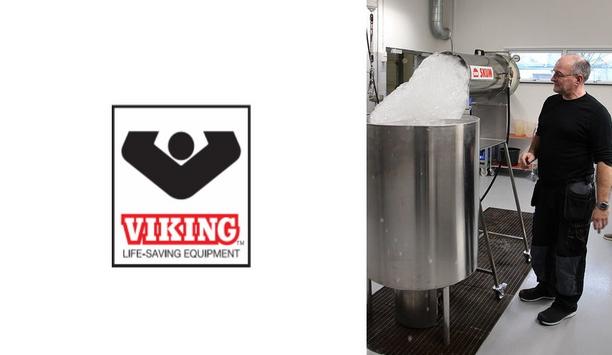 VIKING Spearheads Testing Of Life-Saving Marine Firefighting Foam
VIKING Life-Saving Equipment is driving more investment into its marine fire service business. The inauguration of VIKING's Foam Lab Odense, which specializes in the testing of a vessel's reserves of firefighting foam, intensifies the company's focus on marine fire service, a segment earmarked for significant growth in the coming years. Marine Firefighting Equipment "Our ambition is to cover all aspects of marine firefighting equipment, and our new state-of-the-art laboratory puts us on the global map in this segment, too." "Our class approvals comply with IMO regulations for testing all foam types, and we expect to receive DANAK accreditation in the course of 2021 as the ultimate stamp of approval for our work," says Anders Nørgaard Lauridsen, head of VIKING's activities in and around the Baltic region. Foam Test If a vessel's foam is over three years old, it is mandatory for the vessel to undergo an annual foam test at a reputable laboratory. VIKING can offer a simple, user-friendly package solution, whereby shipowners purchase a test kit comprising a container for collecting a foam sample, instructions on how to take the sample on board, and a prepaid shipping label. Certification When the foam is received at the lab, it is subjected to a barrage of tests including, degree of expansion, drainage time, pH value, density, and contamination, to ensure, among other things, that the foam will effectively extinguish a fire. A service checklist and data are saved electronically via an iPad, and a certificate is issued to verify the completion of the test. This ensures traceability and enables monitoring of the condition of the foam. Experienced Specialist Foam samples are heat-treated for 24 hours before mixing them with saline solution There are two specialists at the foam lab, both able to perform a variety of tests, including low and high expansion tests, chemical resistance tests, small scale fire tests, and conductivity tests. When foam samples are received, they are heat-treated for 24 hours before being mixed with saline solution and subjected to a meticulous testing program, defined according to current IMO standards. "VIKING's Marine Fire Service strategy is initially to handle more than 1,000 foam samples a year, which we'll receive directly from global shipowners and our servicing stations," says Anders Nørgaard Lauridsen. Heading Foam Lab Ove Andersen joined VIKING in mid-May to head Foam Lab Odense. He is a qualified marine engineer and has extensive experience, gained from 15 years as an operations manager in the district heating sector and subsequently from his three years at the DFL fire testing laboratory in Svendborg, Denmark. He is fully familiar with international test standards and quality management systems, including IMO1312, IMO670, other regulations for foam testing, and requirements for test equipment. Good Quality Foam "The thought of building something from scratch at VIKING appealed to me." There are relatively few, yet important, standards for this segment, and from my background in the fire sector, I can say that it's vital for vessels to have good quality foam on board – particularly foam that's expandable and has adequate drainage time." "The same applies here as to other VIKING products, human lives are at stake," says Ove Andersen. Strong Position VIKING has hired Lone Friis, who holds a bachelor's degree in laboratory, food and process technology, to assist at the foam lab. The new team of two has recently taken delivery of a sophisticated testing device, which optically reads drainage time and ensures a consistent test process. "We're a global player with the support of a strong network, and our foam lab will strengthen our maritime customers' perception of us as a competent partner and full-service supplier to the marine fire service segment, too," says Anders Nørgaard Lauridsen. Agreement Concepts Marine fire service is often sourced as part of VIKING's multi-annual service contract for maritime operators, the VIKING Shipowner Agreement (SOA), and is also offered to the oil and gas industry as part of our Offshore Service Agreement (OSA). Foam analysis is a natural, integral part of both of these agreement concepts.