MSA Fire Protection Suits
(6)
Browse Fire Protection Suits
Protective Suit products updated recently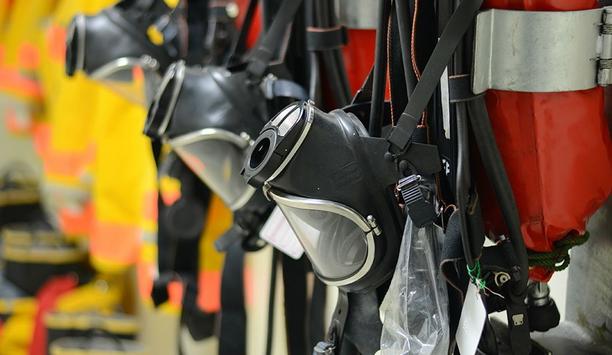 Modern Firefighting Calls For Modern Personal Protective Equipment (PPE)
Fire conditions and extrication events that firefighters arrive at today are very different from the conditions faced years ago. According to research at Underwriter Laboratories (UL), modern homes contain larger quantities of petroleum-based products and plastics that burn faster and hotter versus traditional and more natural materials. Rapid fire spread The result is more rapid and hotter fire growth with exponential increases in heat generation, smoke production and toxicity. Faster flashover and fire propagation, coupled with shorter times to collapse and shorter resident escape times, have changed what firefighters encounter in the average fire and its increased risk to their crews. On the other side, extrication calls are also on the rise, with multiple risks and an ever-present chance for fire, like with newer electric vehicles. New risks call for new and improved stationwear When the call comes in, firefighters rely on their turnout gear (TOG) for protection When the call comes in, firefighters rely on their turnout gear (TOG) for protection, but serious burn injury can occur right through the TOG. The National Fire Protection Association (NFPA) conducted a study that concluded stationwear contributes to overall thermal protection. However, depending upon the stationwear's fiber content and material fabrication, it may also contribute to possible burn injuries. "Our goal at DuPont is to increase firefighters' safety and we have dedicated years of study to ensuring what they are wearing under their turnout gear doesn't contribute to more severe injury, as is the case with polyester and to a lesser degree, cotton," said Jeff Fackler, North American Business Development Director for DuPont. Facing multiple thermal hazards As firefighters face multiple thermal hazards, they rely on the protective properties of their uniform to keep them safe. NFPA notes that the second leading cause of firefighter injuries in the United States is exposure to heat and smoke. Unfortunately, there has been a lack of reporting data that would help explain the severity, type and specific contributing factors, such as the clothing worn underneath the structural firefighting ensemble. Many authorities leave the choice up to the firefighters to determine what stationwear ensemble is to be worn underneath the structural turnout suit. According to the NFPA, the problem with this approach is the lack of knowledge about the risks of wearing non-certified garments, such as synthetics, and the lack of information focusing on factors that contribute to burn injuries. "We are working with DuPont to educate ourselves on how certified performance garments can help reduce risk of further injury during a fire or extrication," said Spotsylvania, Virginia Fire Deputy Chief of Support Services, Jason Irby, adding "Stationwear is the last line of defense and the evidence is hard to ignore." New Research in Preventing Injuries DuPont has worked to add to the level of research and discussion around how turnout gear and stationwear can help protect firefighters. DuPont scientists created Thermo-Man, a life-size manikin with 122 thermal sensors used to predict level, extent and location of potential burns of whole garments in simulated flame exposures. The goal is to test material selection and garment designs, and balance protection, mobility and heat stress. "What we found was that fire will exploit any gaps in turnout gear that may be created as the firefighter bends, climbs and crawls during the firefight," said Jeff Fackler, adding "As a result, serious burn injury can occur right through the turnout gear, and the role of flame-resistant stationwear is to reduce the severity of that injury. In short, what you wear underneath your gear really does matter." Stationwear made from Thermo-Man and Nomex Findings showed that garments made with Nomex will not melt, drip or support combustion, compared to 100% cotton DuPont tested stationwear garments using Thermo-Man to analyze and predict the levels of thermal protection that it provides. Stationwear made with Nomex brand fiber is compliant with NFPA 1975. Findings showed that garments made with Nomex will not melt, drip or support combustion, compared to 100% cotton, and Nomex helps reduce the predicted burn injury by 50%, when exposed to a three-second flame. Firefighters carry, pull, lug and climb with hundreds of pounds of hoses, ladders and other heavy gear. They have to crawl, squat, roll and duck in split-second decisions about their safety. More and more, they face challenges in extrication situations, where the chance of fire is high. Occupational Athletes Just like professional athletes, their gear has to be both comfortable and performance-based to allow freedom of movement, breathability and injury prevention. Associate Professor at the Department of Rehabilitation Sciences & Technology at UW-Milwaukee Dr. Kyle Ebersole has been studying the unique physical demands of firefighters for over a decade. "Firefighters and first responders are occupational athletes," explains Kyle Ebersole, adding "Their job has some extraordinary physical and psychological demands." Performance-enhancing sportswear Performance-enhancing sportswear like you see in the NFL or the Olympics is relatively new to the sports world. However, DuPont has been working on performance fibers for decades that help first responders perform at their best and help reduce the risk of injury. Stationwear made with Nomex fiber cools more effectively due to lower moisture pickup and evaporative resistance. The air permeability helps enable more heat and moisture vapor transmission and increases both cooling and breathability. Enhanced comfort and protection for firefighters This means more comfort and protection to firefighters in wildfire situations, structural rescue and vehicle rescue This means more comfort and protection to firefighters in wildfire situations, structural rescue and vehicle rescue situations. They can fight the fight longer with better performance and less risk of exhaustion. In the sports world, it's well known that what you wear has a major influence on how your body and muscles move during various levels of activity. For athletes and firefighters alike, "The reality is if you become injured, you can't work," said Chief Jason Irby, adding "If I can help my team by providing stationwear that reduces thermal heat, allows them more time to fight a fire or work on getting someone out of a vehicle and it helps prevent burns closest to the skin, it makes total sense." Technical advances and smart fabrics Technical advances and smart fabrics are making stationwear more comfortable and affordable, while allowing for better body heat regulation and adding protection against injury – helping give extra peace of mind to first responders. "They shouldn't have to worry if their stationwear and gear is going to protect them," said Jeff Fackler, adding "And with stationwear made with Nomex, they don't have to."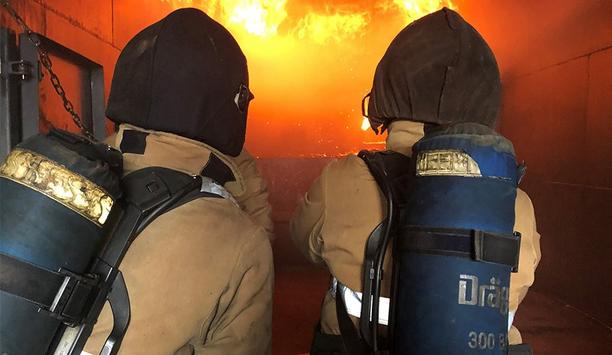 Training For The Future Of Our Firefighters
The importance of firefighter health has received increased media attention in recent times, and rightly so. Following Covid-19 more emphasis is now being placed on hygiene and disinfection, which I believe will be one positive outcome of this pandemic. A significant cultural change has been a long time coming to take us away from firefighters wearing dirty kit as a badge of honor that proves their hard work and value, to understanding that clean and well maintained kit supported by detailed and robust hygiene processes that mitigate every contact with contaminants are essential. Firefighters' exposure to carcinogens Prior to Covid-19, the media were also reporting more regularly on the very real issue of firefighters' exposure to carcinogens, an issue when embedded in equipment and absorbed. Cancer has been highlighted in some scientific reports to be the leading cause of death among firefighters, with the International Association of Firefighters (IAFF) reporting that cancer caused nearly two out of three (61%) firefighter line-of-duty deaths between 2002 and 2017. The National Institute for Occupational Health and Safety (NIOSH) also found that in the US, firefighters had a 14 percent higher chance of dying of cancer compared to the general population. The results of these reports need to be underpinned by robust medical research to reflect the landscape, culture, current standards and operational practices for Fire Services in the UK. Cancer caused nearly two out of three (61%) firefighter line-of-duty deaths between 2002 and 2017 While these shocking statistics are relatively well known, not enough has been done to force a change. Manufacturers of medical and safety technology products have a responsibility to innovate solutions that support change. To this end, Dräger's Health for the Firefighter campaign complements our training programmes and communicates the importance of detailed hygiene processes; from the handling and storage of masks and breathing apparatus equipment through to the subsequent cleaning of the kit after an incident has occurred. Training is the first and crucial step in guiding a cultural shift, and ultimately protecting the health and well-being of our firefighters. Using technology, research and innovation It's important that training programmes reflect the fact that fire services are the experts – they have the experience and understand what solutions are practical. It is therefore our role to use technology, research and innovation to ensure we work together as partners with applied training helping to create a robust consistency in approach as well as providing a safe environment to train. Dräger's training is typically split into three areas: Training systems - these encompass mobile or fixed training facilities that enable state-of-the-art training so firefighters can experience real fires or extrication scenarios in a safe environment including compartment fire behavior training (CFBT). At Dräger they include a vast portfolio of potential fire and rescue environments, including petrochemical plants, hospitals, schools, high-rise buildings, vehicles, aircraft and subway stations; Technical training - providing comprehensive know-how on the maintenance and repair of equipment – from mechanical and electronic components through to cleaning and disinfection; Fitness training – providing equipment to help ensure that firefighters are prepared for the physical challenges that come with the job and can be tested and monitored to improve their safety. The science and behavior of a fire and its contaminants Training has come a long way from when it centred simply around exposure to hot temperatures often referred to as 'burn to learn'. It is now about much more than protecting a firefighter from becoming burnt, but rather teaching the science and behavior of a fire and its contaminants, not only to support fire and rescue operations, but also to protect the firefighter's own health. While Covid-19 is driving improvements in this regard, what is more difficult is helping fire services to realize that technical training on the cleaning and hygiene processes related to kit is just as important to firefighter health. Consistent and robust hygiene processes are also about technology. While manual cleaning of equipment is still generally the norm, there are many fire services that are moving towards mechanical washing systems, which provide complete consistency in washing temperatures, the amount of detergent used, speed and temperature of drying – which can all work together to disinfect contaminants and to protect the longevity of the kit. Training and support around these systems encompasses the entire purchasing and use life cycle; from helping to build business cases for procurement and logistical installation support, to advice on the exact processes a firefighter should take when leaving a scene and returning to the station. Support also encompasses the ongoing maintenance of equipment and the quantity of stock required. An international look at hygiene and infection control Consistent and robust hygiene processes are also about technology Despite such advances, the UK is still behind other countries in terms of our hygiene and infection control practices. Netherlands and Sweden, for example, are two European countries leading the way in shifting the mindset and using mechanical washing equipment supported by improved logistics for managing and tracking PPE and RPE more widely. For these countries, stringent hygiene practices are commonplace and are not just about fighting cancer or the current pandemic, but also about protecting firefighters and support staff from more day-to-day illnesses such as flu, common colds, cold sores and other communicable illnesses. Within Dräger, my role includes advising on these best-practice examples and new equipment technologies – working with our UK-based manufacturing facility and R&D departments to ensure they are designed with the firefighter in mind, and working with Fire Services, Government and other key stakeholders to help drive improvements to further protect our crews. Having manufactured advanced technology solutions for the Fire Services for more than 115 years, Dräger has the experience and technological know-how to support this necessary change in how we think about equipment, its cleaning, and ultimately how to apply technology and training to make our firefighters safer.
A Changing Time: The Evolution Of Firefighter Personal Protective Equipment
Firefighting is hot, hazardous, and let's face it, grueling work. But believe it or not, the job today has become even more challenging as firefighters must deal with increased heat loads, toxic substances and other physical challenges that make structural firefighting one of the most demanding professions on the planet. So, needless to say, being well-trained, physically fit, and safely equipped can make all the difference in the world. Evolving Technology The fact is, as heat loads and toxicity exposure risks increase due to modern synthetic construction, the ways in which fires are fought are changing as well. These shifts, combined with the revolution that's taking place in firefighter protection technology, have led to new and exciting designs in firefighter personal protective equipment (PPE) offerings. Technology is providing firefighters with respiratory protection "systems" is which respiratory protection itself is just one of many benefits Take the tried and true SCBA for instance. Since the invention of the first breathing apparatus in the late 1910s, their primary function has been air delivery. But today, technology is providing firefighters with respiratory protection "systems" is which respiratory protection itself is just one of many benefits. Revolution Of Life-Changing Technology Consider this: the effects of technology today impact virtually every aspect of modern life. And the same is true for the fire service, as software, thermal imaging, and wireless communications capabilities become more mainstream on the fireground. In response to these new capabilities, the consensus organizations responsible for PPE performance standards (i.e. NFPA and EN) have increased standards by mandating certain electronic components for each firefighter. But performance of these components can be limited by the fact that only so many "parts" can be attached to an SCBA, or because some capabilities are simply out of reach from a budget perspective. Over time, these limitations create long-term implications when it comes to SCBA choice, because the breathing apparatus purchased today may have to be in use for the next 15 years or more. So, what are firefighters to do? Firefighters should view their SCBA as the "foundation" of a safety system that equips firefighters with the many new safety capabilities that technology offers—now and in the future It's More Than Air Delivery Missed opportunities for more timely safety improvements – which keep up with the pace of technology – are rooted in a false assumption that all SCBA are comprised of separate, mechanical components – and that the SCBA function is only about respiratory protection. But air-delivery is not the issue because every SCBA meets the standards, and every SCBA delivers air well. Further, looking at the SCBA merely as a separate component for air diminishes its potential to serve as a revolutionary safety technology "platform." Safety As A System Firefighters need more than the minimum performance from breathing apparatus To keep pace with the rapid improvements in firefighter safety, firefighters need more than the minimum performance from breathing apparatus. Instead, they should view their SCBA as the "foundation" of a safety system that equips firefighters with the many new safety capabilities that technology offers—now and in the future. I'm talking specifically about platform-type products that can be easily updated with the latest technology, as soon as it becomes available, to help protect them when their lives are on the line. Key Questions To Consider When Looking For An SCBA Include: Does the SCBA have features that allow you to see, hear, and react quickly to changing situations? Can the SCBA sizing be customized to best fit each firefighter? How many total batteries are needed for the SCBA, and how does that affect long-term costs? How well does it integrate with other systems, such as communication devices, portable instruments, etc.? Does the SCBA provide you, your team, and incident command with critical information to make effective, life-saving decisions? Can the SCBA be programmed to meet your standard operating procedures, such as audible and visual alarms at 50% remaining pressure? Is the facepiece reducing or adding to overall SCBA cost and complexity? How easily can the SCBA be updated to meet changing standards? How easily can integrated accessories or features, such as thermal imaging, be added as they are developed in the future? At MSA, we develop technologically-advanced safety equipment designed to help meet today's changing fireground dynamics. We're committed to setting the pace for safety with continuous improvements and innovations in PPE. For today. For tomorrow. For the future.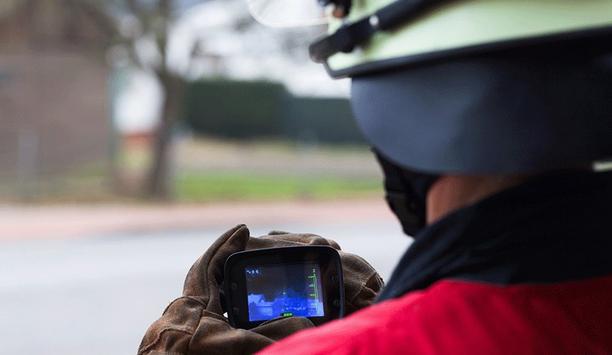 How Does Thermal Imaging Serve The Needs Of Firefighters?
Thermal imaging is an advantageous tool for firefighters on the frontline. As thermal cameras have become more compact and affordable, their availability has expanded, along with their usefulness. We asked our Expert Panel Roundtable: How does thermal imaging serve the needs of firefighters and how is it changing?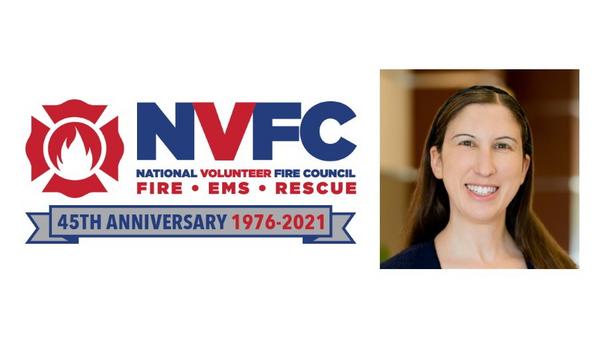 NVFC Member Firefighters Given Final Chance To Win MSA Cairns XF1 Fire Helmet, As Part Of MSA Safety And NVFC's Annual Giveaway
Volunteer firefighters who are also National Volunteer Fire Council (NVFC) members have one final chance to enter and win a personalized MSA Safety Incorporated's MSA Cairns XF1 Fire Helmet. This is the last of three helmets that will be given out in 2021. MSA Cairns XF1 Fire Helmet The jet-style design of the Cairns XF1 Fire Helmet reduces snag hazards, provides a personalized fit, and houses its own integrated light module. Plus, the soft goods are removable, washable, and replaceable, helping firefighters align with cancer awareness programs, as written by the Firefighter Cancer Support Network. Approvals include NFPA 1971-2018 Structural Firefighting and NFPA 1951-2013 Rescue and Recovery. To be eligible to enter, applicants must be an active U.S. volunteer firefighter and a member of the National Volunteer Fire Council (NVFC). Interested individuals can learn about member benefits and join on NVFC's official website. One recipient will be randomly selected to receive the helmet. The entry period is open now through September 30, 2021.
FDIC International 2021 Review: Despite August Heat, The Show Triumphs Amid the Lingering Pandemic
Back in Indianapolis for the first time since 2019, FDIC International 2021 offered a full slate of conference sessions, hands-on training and equipment exhibitions. Attendance was down, but everyone appeared happy to be back at the show, after cancellations and delay caused by the COVID-19 pandemic. Masking compliance was low, despite continuing concerns about COVID-19 and the Delta variant. There was little social distancing. In many respects, the show seemed back to normal. A highlight of the event was the National Fallen Firefighters Foundation's (NFFF) 9/11 Stair Climb. It's a way for attendees to honor and remember those in the fire service community, who gave their lives in the 9/11 tragedy. Hundreds of FDIC participants paid tribute by climbing or walking the equivalent of the 110 stories of the World Trade Center. MSA's LUNAR hand-held device on display As always, safety was a huge theme at the FDIC exhibition, including development in hand-held tools As always, safety was a huge theme at the FDIC exhibition, including development in hand-held tools. MSA Safety displayed the new LUNAR hand-held device that helps keep firefighting teams connected, combining direction and distance information with thermal imaging to help find separated teammates and decrease response time. LUNAR uses cloud technology to increase fire-scene management capabilities for incident commanders. LUNAR can be used as a stand-alone device or as part of an MSA SCBA (self-contained breathing apparatus) system. Thermal imaging with edge detection identifies hot spots and ventilation points, so as to simplify navigation through low-visibility environments. Tethered drone and Reveal FirePRO X thermal camera FotoKite (Perspective Robotics AG), which has a joint development agreement with MSA Safety, featured a tethered drone that hovers over the site of an emergency, in order to provide networking capabilities through the tether for better connectivity. Seek Thermal offers the 'smallest and lightest' thermal imaging camera, available for US$ 799 and seeks to bring the benefits of thermal technology to every position on the fire team. The Reveal FirePRO X can now be charged using a four-station charging dock priced at US$ 399. The compact size makes the FirePRO X easy to carry and manage, while its high resolution and fast frame rate ensure superior images. Teledyne gas detection systems exhibited Teledyne displayed a range of gas detection systems, starting with the simple Protégé ZM carbon monoxide meter that can clip onto pockets, helmets, and EMS bags. A new product is the Gas Laser, a hand-held device that can quickly scan common venting points from a safe distance, in order to identify the presence of dangerous explosive gas. Teledyne recently acquired FLIR and the combined companies will provide a spectrum of imaging technologies and products spanning X-ray through infrared and from components to complete imaging systems. FDIC International's Innovation Hub focused on new technologies coming to the fire service Innovation Hub FDIC International's Innovation Hub focused on new technologies coming to the fire service, featured in a presentation theater on the show floor. Leading the initiative was SafeTech, a College Station, Texas-based non-profit organization, whose mission is to bring new technologies to first responders and armed forces. One featured company was Tracks North America, which provides unmanned vehicles with fork-lift capabilities. Another was Infysort, which makes superabsorbent pellets – 'hyper-blown polypropylene sorbent nanomaterial' that can absorb 50 to 60 times its weight in oil. Hale Products SAM control system HURST Jaws of Life demonstrated eDRAULIC 3.0, a new underwater power extrication tool The SAM control system, by Hale Products, is gaining in popularity, offering computerized/integrated water flow controls that manage a fire truck's pump, tank, intakes and discharges using touch-screen display for simplified interface. The new SAM Smart Nozzle allows firemen to control flow from the end of the fire hose. HURST Jaws of Life demonstrated eDRAULIC 3.0, a new underwater power extrication tool that can withstand salt water. The Lifeline Firehose provides a source of continuous breathable air coming from the nozzle of a fire hose. The patented coupler design enables the continuous air supply, which can also be used to power air tools. Seeking to help small and medium fire departments replace paper documentation, incident management systems offer low-cost digitization. Environmental awareness From Rosenbauer A topic among fire apparatus companies is idle reduction systems designed to shut off the main engine in a fire apparatus when not needed, eliminating loud diesel engine noise and exhaust, while maintaining power for lighting and air conditioning, for example. It is a reflection of growing environmental concerns among fire manufacturers. For example, Rosenbauer's Green Star system makes idle reduction easy, using electronic controls to shut down the chassis engine on-scene (if the fire pump is not engaged or no aerial operations under way), and starting a diesel-driven Auxiliary Power Unit (APU). Pierce Volterra zero-emissions pumpers The first Pierce Volterra zero-emissions pumper has been placed in service in Madison Pierce launched their Volterra platform of electric vehicles. The first Pierce Volterra zero-emissions pumper has been placed in service in Madison, Wisconsin. At FDIC International 2021, the Pierce booth included an electric vehicle technology kiosk and took attendees through the electric fire truck's attributes. CMC Rescue Rope and Harness Systems CMC Rescue Inc. demonstrated rope and harness systems for rescue operations, including special duffle bags and access packs for easy transport of harnesses. The CMC Clutch is now available in 13 mm and 11 mm models, for hauling, lowering, ascending, descending, belaying and deploying twin-tension rope systems. The CMC Triskelion 10-foot tripod features rapid deployment, for example, over a hole where a rescue is taking place and is certified to NFPA (National Fire Protection Association) standards.