Luis Nevarez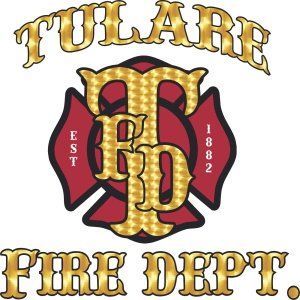 Luis Nevarez
Interim Fire Chief,
Tulare Fire Department
Chief Luis Nevarez is the first Hispanic Fire Chief in the history of the City of Tulare. Chief Nevarez serves as Tulare City Fire Department's liaison to City Hall and other city agencies.
News mentions
The National Fire Protection Association (NFPA) and the Phoenix Society for Burn Survivors have introduced the latest video interview in their six-part campaign series, Faces of Fire/Electrical hazard awareness campaign, which features personal stories of people impacted by electrical incidents, demonstrating the need for continued education and awareness about electrical hazards in the workplace and at home. Firefighter safety Awareness Luis Nevarez, Fire Chief in the City of Tulare Fire Department in California, is the fourth video interview in the campaign. While responding to a call as a firefighter in 2002, Nevarez accidentally touched a hidden 12,000-volt line while breaking a limb off a smoldering tree. The incident caused severe burn injuries, which resulted in the amputation of his left forearm. Nevarez spent 35 days in the hospital following his accident, and months recovering from his injuries. According to a NFPA report, an estimated 58,250 firefighter injuries occurred in the line of duty in 2018 Firefighter injuries in line of duty According to the latest U.S. Firefighter Injury Report from NFPA, an estimated 58,250 firefighter injuries occurred in the line of duty in 2018, with more than 4,000 injuries reported while responding to or returning from a fire incident. Firefighters were also more likely to be injured at fire-ground operations (nearly 23,000 injuries) than at other types of duties. Although the majority of firefighter injuries are minor, a significant number are often debilitating and career ending. The cost of firefighter injuries is estimated to range between US$ 1.6 and US$ 5.9 billion annually. Focus on treatment of electrical hazards in the workplace "Exposure to electricity can pose a real injury risk to non-electrical workers, including firefighters operating at emergency scenes," said Lorraine Carli, NFPA's Vice President of Outreach and Advocacy, adding "The Faces of Fire/Electrical campaign reminds us that gaps still exist in the understanding and treatment of electrical hazards in the workplace, including the fire-ground." Contrary to the belief that electrical dangers are present only at vehicle accidents or structure fires, electrical lines can present safety risks in nearly every fire and emergency situation. The warning signs, however, are not always visible that allow firefighters to recognize the dangers. Systemic changes to enhance firefighters' safety Faces of Fire/Electrical campaign features six personal stories of electrical burn survivors Through more systemic changes, including training and education about the electrical hazards that firefighters face while on call of duty, they can be better equipped to identify the warnings early and reduce their risk of injuries from electricity, including treating all electrical lines and components as live until such time they are deemed safe. Faces of Fire/Electrical campaign features six personal stories of electrical burn survivors whose lives have been forever altered and how more understanding, training, and a change in work culture could have significantly impacted these outcomes. Woven into these stories of resilience is an additional interview with a physician dedicated to the complete physical and emotional healing of patients suffering from a burn injury. Faces of Fire/Electrical campaign Through these video interviews, written profiles, and related information, Faces of Fire/Electrical is a resource for electrical and non-electrical workers, and the general public to learn more about the importance of electrical safety. While many electrical injuries prove fatal, those that are not can be particularly debilitating, oftentimes involving complicated recoveries and lasting emotional and physical impact. The Faces of Fire/Electrical campaign ultimately works to help build a safer world by teaching others and supporting the burn survivor community in advancing lifelong healing, optimal recovery, and burn and injury prevention. Since his injury, Nevarez trained his way back to full-duty firefighter status and later division chief, the position in which he continues to advocate for workplace safety for members of the fire service.
Experts sections