Keith Bryant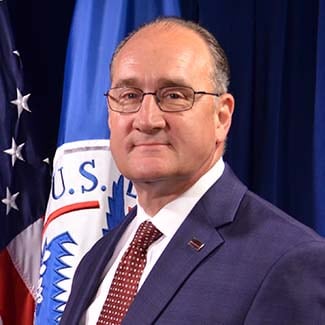 Keith Bryant
U.S. Fire Administrator,
Federal Emergency Management Agency (FEMA)
G. Keith Bryant was sworn in as the U.S. Fire Administrator on Aug. 4, 2017. Prior to his presidential appointment, he was the chief of the Oklahoma City Fire Department (OCFD). He joined the OCFD in 1982 after serving as a U.S. Army firefighter/crash rescue specialist for four years. He also served a short time with the Edmond Fire Department in Edmond, Oklahoma. During his 35 years with the OCFD, Bryant was a member of the Underwater Rescue and Recovery Team, Hazardous Materials Response Team, and the Critical Incident Stress Management Team. He also responded to many significant incidents, including the bombing of the Alfred P. Murrah Federal Building in 1995, as well as two EF-5 tornados in 1999 and 2013. Bryant moved up through the ranks of the department, serving in many roles, including district/battalion chief, chief training officer, battalion chief of operations, and deputy chief of operations. He was appointed the 20th fire chief of the OCFD in 2005 by the city manager. He is a past president of the International Association of Fire Chiefs, the Metropolitan Fire Chiefs Association, and the Oklahoma Fire Chiefs Association (OFCA). He currently serves on the National Fallen Firefighters Advisory Committee.
Experts sections