Harry Liedtke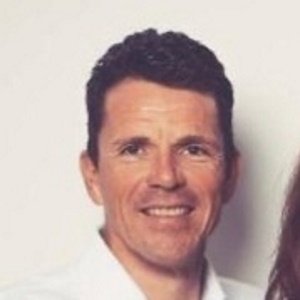 Harry Liedtke
CEO,
LP Solutions GmbH & Co. KG (TIVAPP)
Harry Liedtke is the CEO of LP Solutions GmbH & Co KG. Previously Harry Liedtke was the CEO of MCA - Micro Computer Anwendungs GmbH.
News mentions
Asolvi, Europe's provider of field service and contract management software, announces that it has agreed to acquire TIVAPP, the German field service solution for the fire protection and security sector. TIVAPP is a specialist service, inventory, test documentation and billing software solution, developed by fire prevention professionals. Founded in Germany, the company has over 20 years of experience in the sector. During that time, TIVAPP has built up a customer base and established itself as the region's premier provider of complete solutions for fire protection specialists. Further sustainable growth The deal will see the TIVAPP team of Fire and Security experts joining Asolvi. This team, in combination with TIVAPP's software, will strengthen Asolvi's position across the DACH market and enhance its native-language customer support. It will also expand existing sales functions across the region, positioning Asolvi for further sustainable growth. The acquisition demonstrates the strategic importance of the DACH region to Asolvi, as well as the strong growth potential Asolvi sees for the German Fire and Security sector. This is the sixth acquisition since 2016 and forms part of Asolvi's broader strategy to expand organically, and where appropriate, through acquisitions across Benelux, DACH, the Nordics and the UK. Aggressively pursuing opportunities TIVAPP fits perfectly into our core strategy of expanding our German and Central European offering" Commenting on the transaction, Pål M. Rødseth, CEO of Asolvi, said: "We are thrilled to welcome TIVAPP into the Asolvi family. We are already the leading provider of Alarm, Fire and Security service management solutions in the UK and Sweden, TIVAPP fits perfectly into our core strategy of expanding our German and Central European offering." "TIVAPP's native-language expertise and experience will be of central importance as we aggressively pursue opportunities across the region, which will consequently allow Asolvi to add size to developments and meet even further demands of customers in the very near future. TIVAPP's acquisition represents a superb opportunity for the company's existing management and to our staff, and we look forward to working closely alongside them as we pursue our common aims and objectives and advance into the future." Field service management Harry Liedtke, CEO of TIVAPP, added: "Joining with Asolvi makes huge sense for us. Combining our expertise will allow us to build market share and add resources at a much faster pace. It's with great excitement that we enter this new phase, joining one of Europe's leading field service management software companies." "I am thrilled to be continuing TIVAPP's journey under the Asolvi umbrella and seeing the benefits this will bring to our organization and our employees." Financial terms of the deal were not disclosed, Mayer Brown and Deloitte acted as advisors to Asolvi.
Experts sections