Chuck Hall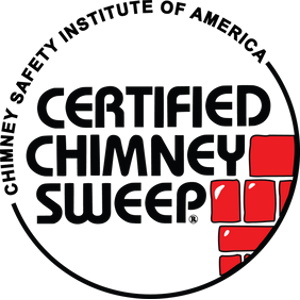 Chuck Hall
Chuck Hall occupies the position of the current President at Chimney Safety Institute of America.
News mentions
The National Chimney Sweep Guild and the Chimney Safety Institute of America are pleased to announce the promotion of Megan McMahon to Executive Director. "This is a result of her hard work and dedication to our organization, she has created a great working environment for her staff and exceeded expectations at our 2018 national convention," said NCSG President, Jasper Drengler. CSIA President Chuck Hall added, "The board of directors for both NCSG and CSIA are very excited for the future of our organization and couldn't be more proud." Mrs. McMahon has served the NCSG and CSIA for over 10 years, starting as an administrative assistant in 2008. She is a graduate of Indiana University-Purdue University Indianapolis with a degree in Accounting and Finance.
The Chimney Safety Institute of America (CSIA) and the National Chimney Sweep Guild (NCSG) today announced the hiring of Russ Dimmitt as Director of Education. Along with becoming the official technical expert for both associations, Dimmitt will be responsible for overseeing the administration of all certification and education programs offered by CSIA, including the Certified Chimney Sweep and the Certified Dryer Vent Technician certifications. Additionally, he will be responsible for coordinating educational programming offered at the NCSG annual convention. Dimmitt, who has nearly three decades in the industry, is "beyond excited about the opportunity and where the organization is headed," and comes to the position via Copperfield Chimney Supply where he served as Technical Manager with responsibilities including, but not limited to: educational programming, technical writing, and public presentations. vast technical knowledge I look forward to working with him to continue the advancement of our trade" Dimmitt maintains CSIA and National Fireplace Institute certifications, serves on the UL Standards Technical Panel and as Secretary of The Hearth, Patio & Barbecue Education Foundation. No stranger to NCSG leadership, he previously served on the NCSG Board of Directors. CSIA and NCSG leadership are eager to work with Dimmitt to lead the industry into the future. "I have no doubt Russ will be an asset in serving our members with his vast technical knowledge and common sense approach. He is widely respected in the chimney world and will make an immediate impact. I look forward to working with him to continue the advancement of our trade," Jasper Drengler, NCSG President. eager to get to work CSIA President, Chuck Hall, added, "Russ's vast industry knowledge and ability as an educator make him a perfect fit as the new CSIA Director of Education. We are very fortunate to have gotten someone as high a caliber as Russ to guide CSIA education." Dimmitt begins his duties on February 5, 2018 and is "eager to get to work" in his new role.
Experts sections