Globe FIRE SPRINKLERS
(1)
Fire Sprinkler products updated recently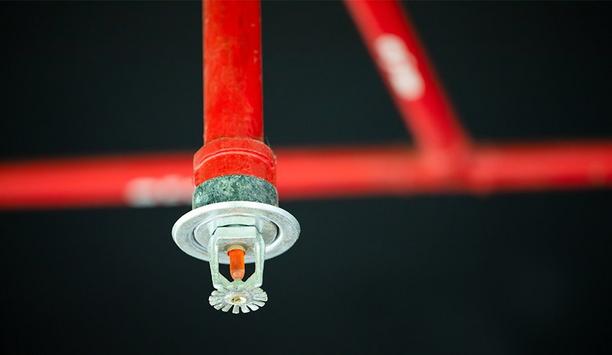 Fire Sprinkler Failures In Buildings: Why They Happen & What To Do
The fire sprinkler system in your building is a critical safety measure and, when needed, it can save lives. Still, even the best systems can malfunction, and sprinklers do occasionally fail. When they do, they can drench the interior of your building, damaging everything from furniture and personal belongings to drywall and building materials. As a property manager, dealing with fire sprinkler failure can feel overwhelming. What do you do next? Where do you start? And why did the sprinkler system fail in the first place? In this post, we'll discuss the common causes of accidental discharge, and what to do if it happens to you. Reasons for Fire Sprinkler Systems Failure Today, all building fire sprinkler systems must meet NFPA 13 standards. These National Fire Protection Association benchmarks define safety requirements for components and installation, and help ensure that sprinkler systems are well maintained and ready to perform. Still, fire sprinkler systems can fail. Here are a few of the most common culprits: Aging parts Building renovations (collisions with construction equipment, displacement or disturbance, etc.) Incorrectly placed heating systems that activate sprinklers Vulnerable pipes that freeze and cause sprinkler heads to burst Corrosion Fire sprinkler malfunctions can be incredibly problematic, causing extensive damage to your building Regardless of what causes the sprinklers to discharge accidentally, fire sprinkler malfunctions can be incredibly problematic, causing extensive damage to your building and requiring costly repairs from a water damage repair contractor. 5 Things to do if Your Sprinklers Fail There are no flames in your building, but your sprinklers are soaking everything in sight. You have to move quickly to avoid even more damage. Stay calm and follow these five steps: Get everyone out Even if there's not an active fire in the building, water poses its own set of dangers. To avoid problematic slip and fall conditions, get everyone out of the area immediately. Move them to a safe location outside the building, preferably one you've agreed on in a previously established evacuation plan. Shut off electrical equipment Water and electricity are a deadly combination. To avoid electrical shocks, shut off all nearby electrical equipment and appliances, and then, turn off the building's main power supply, as you exit the building. Turn off the water main Instead of wasting time shutting off broken sprinkler heads individually, go to the building's main water supply immediately and shut it off at the valve. This will stop all water flow and prevent additional water damage. Take photos of the scene Once it's safe to re-enter the building, document the scene. Use your smartphone to take photos of broken sprinkler heads or anything else you believe may have caused the accidental discharge. Additionally, take photos of the damage the sprinklers caused to floors, walls, personal belongings, and more. These photos can help response specialists understand the cause of the malfunction and may streamline your insurance claims process. Contact a restoration specialist Even if your water damage looks minimal, you'll need to contact a skilled water damage restoration expert, like the Chicago-based maintenance and service company, ServiceMaster Restoration by Zaba. Accidental sprinkler discharges soak drywall, destroy carpets and textiles, and lead to dangerous mold and mildew growth, which can happen just 24-48 hours after water exposure. Prevent worsening damage and the dangerous conditions by contacting a sprinkler repair specialist right away. Cleanup and water damage restoration services Using your documentation, your insurance company will work to determine the cause of the sprinkler failure Using your documentation, your insurance company will work to determine the cause of the sprinkler failure. This can be a lengthy process that takes weeks or even months. As that happens, your cleanup team will focus on providing water damage restoration services. Typically, fire sprinkler water damage involves 'blackwater'- a dangerous mixture of sediments and other contaminants that leave behind an unpleasant smell and a film that can destroy belongings. To reclaim your space, the water damage restoration service will focus on extracting the remaining water, drying the space to prevent mold and mildew formation, and decontaminating all surfaces. This is a critical step that you can't afford to rush. Work with the best water damage cleanup company you can find to ensure positive results. Protecting Your Sprinkler Systems in the Future While it's impossible to completely avoid every accidental discharge, there are certain steps you can take to safeguard your sprinkler system. Proper maintenance, for example, allows you to avoid preventable issues that could lead to malfunction. You should also take care to keep all remodeling and construction work away from sprinkler heads and systems to avoid accidental damage. These are simple tips, but they can help keep your building and tenants safe and dry - both now and in the future.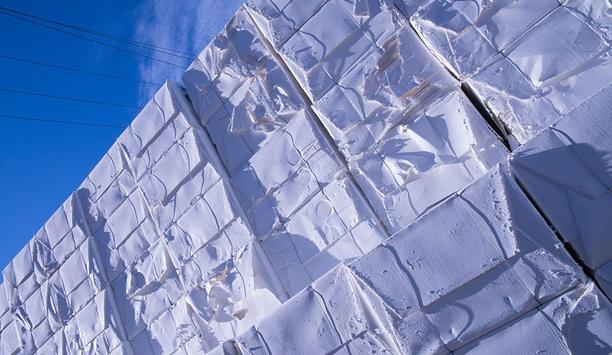 Fire Protection For Paper And Pulp Plants
There is a sense in some markets that the paper and pulp industry will decline owing to the digital technologies with which people interact every day. While this might be considered logical, the reality is completely different. In fact, the paper and pulp industry has experienced a steady growth and will continue to do so in 2021. Production of paper increased by more than 450% in the last decades and the demand of paperboard in the world is expected to grow significantly, driven by e-commerce and big retailers increasing their presence in the online sales universe. This sustained growth in production capacity and paper consumption presents several fire risks to companies and exposes communities that develop around paper mills, to the impact of disasters caused by these fire risks. Fire risks in the paper and pulp industry Paper and cardboard are combustible, but this is not the only fire risk found in these types of industries. Raw materials and finished goods storage are sensitive to fire. In addition, the paper making process includes several stages where fires can occur, due to hot surfaces or poor ventilation. The most relevant fire risks on a paper plant are: Storage Areas: As mentioned before, paper and cardboard are combustible. Solid paper blocks and reels have hard surfaces that don't ignite easily, but usually these reels can suffer minor damages or have loose sheets that significantly increase the fire risk. When paper reels are stacked in columns, gaps in the center can act as chimneys and when fires start in the bottom of the stack, this chimney effect will accelerate smoke and hot air spread, increasing vertical and horizontal flame spread. Wood and Bale storage fire risks Bale storage also presents a high fire risk, as loose materials are always present Raw materials for the paper making process can have two main sources, forestry products (mainly wood) or recycled cardboard and paper. Wood storage presents several challenges, especially due to wood chips that are highly combustible and, in some cases, even explosive. Bale storage also presents a high fire risk, as loose materials are always present. Fire in baled paper is difficult to extinguish and generates heavy smoke. In many recycling facilities, these paper bales are stored outdoors, where paper or rags soaked in flammable liquids, embedded between the paper sheets, can ignite resulting in a fast spreading fire. Chemicals, flammable liquids and gases In addition, it is possible to find different types of chemicals, flammable liquids and gases that are used in the paper making process. These materials have their own fire-related risks that need to be taken in consideration. Production Areas: In pulp factories, there are several long-distance conveyors that transport wood and wood chips. These conveyors constitute a fire risk and the most probable causes of fire are bearing damage, overheating of the conveyor and igniting chips in the environment. IR dryers, a common source of fire After the wood has been transported, chipped and digested, the paper making process becomes extremely humid, due to the large amounts of hot water and steam needed. But, as soon as the pulp fiber sheet starts to dry, the hot surfaces in contact with the paper sheets can be a source of ignition. IR dryers used in the process are also a common source of fire in the paper industry. When the sheet of paper is formed, close contact with reels and bearings moving fast can create static electricity that could ignite loose paper or airborne particles. Problems like these are likely to be more extensive in tissue mills. Paper dust is generated in certain parts of the process, especially where paper shits are slit or cut. Poorly insulated steam pipes lead to fire Poorly insulated steam pipes can ignite paper dust or even their own insulation materials. In addition, paper dust gathers in the ventilation grills of machinery, causing overheating and igniting as well. Heated oil is used in several parts of the process as well and if a malfunction occurs on the Hot Oil Roll systems, leaks might occur, exposing hot surfaces to this oil and causing ignitions. A paper mill has hydraulically operated machinery, where leaks or sprays might ignite as well. Service Areas: As in many other manufacturing facilities, several service areas can be found. Electrical and network equipment rooms have an inherent fire risk due to damaged wires or equipment, overheating or short circuits in high voltage circuits. Transformer and generator areas entail fire risks as well. High fire risk for boiler rooms Flammable gas distribution systems can be ignition sources, in case of leaks or damaged pipes or valves Hot water and steam are key components for the paper making process. For this reason, paper plants use high capacity boilers that can be powered by flammable liquids or gases. A high fire risk can be considered for boiler rooms. Flammable gas distribution systems can be ignition sources, in case of leaks or damaged pipes or valves. In addition to the fire risks mentioned in these areas, many maintenance operations can also pose fire risk, especially when hot works are being performed. Sparks caused by welding or the use of certain tools can ignite paper sheets or dust in the air. Poor housekeeping and buildup of paper dust, for example, increases the risk associated with maintenance and construction works. Prevention, the first line of defense According to the Health and Safety Executive from the United Kingdom, 60% of fires on paper mills are caused by machine faults and poor housekeeping. The first line of defense to avoid fire risks in paper plants is prevention. As mentioned before, a high number of fires in these types of facilities occur because of poor housekeeping and machine malfunction. The key is to identify the risks and possible ignition sources, and apply measures to minimize them. As in many industries, fire protection has two main components: Passive and Active protection. Passive fire protection measures Passive measures include fire rated walls, ceilings, and floors in the most critical areas. Chemical storage areas should be physically separated from other dangerous areas, if this is not possible then the walls separating areas should be fire rated and materials must be stored in a way that minimizes the risk of fire spread by radiation or conduction. Proper compartmentalization and intumescent protection of structural elements should be part of the package as well. Passive measures include proper ventilation and smoke control. As mentioned before, paper dust is a major fire risk, which is why ventilation and cleaning of hoods over the paper machine is important to minimize the possibility of ignition. Fire resisting construction should be designed with the following goals in mind: Protection of escape routes Form compartments to contain fires that might occur Separate areas of higher fire risk Protect load bearing and structural members to minimize risk of collapse Sprinkler systems, gas extinguishing systems and hose reels Active fire protection includes sprinkler systems, gas extinguishing systems and hose reels to support fire brigades Active fire protection includes sprinkler systems, gas extinguishing systems and hose reels to support fire brigades. Finished goods stored indoors should be protected with sprinkler systems and the same should be considered for chemical storage areas and certain raw materials. Paper bales, ideally should be protected by sprinklers that are suitably designed to cope with the height and located, in all cases, 3 meters above the level of bales stacked vertically (which should not exceed 5 meters height). Spark detectors in hoods, pipes and ventilation systems Dangerous sparks could be generated in several parts of the paper making process, which is why spark detectors must be installed in hoods, pipes, and ventilation systems. Water spray and CO2 systems can be used to protect machinery against these risks. Means to fight fires, like extinguishers and hose reels, should be provided to support fire brigades. All the elements should be properly identified and all personnel should be trained and made aware of the location of such devices. Importance of fire alarms Fire alarms are required in all paper mills and fire alarm call points should be provided in all locations, according to international guidelines, such as NFPA 72 or EN54. The spread of flames and smoke in paper, wood and chemical storage might become extremely fast. For this reason, early detection is critical. Many technologies might be applied in the different areas of a paper plant. Nevertheless, there are dusty or humid areas where regular heat or smoke detectors might fail under certain circumstances. For these areas, especially located outdoors, innovative state-of-the-art detection solutions might be applied, like Video Fire Detection (VFD). NFPA 72 standard for flame and smoke detection NFPA 72 provides guidelines to implement this technology for flame and smoke detection NFPA 72 provides guidelines to implement this technology for flame and smoke detection, opening interesting alternatives for designers and fire protection engineers. Many EHS managers and fire protection professionals selected VFD, because it is the only fire detection solution that effectively covered their needs. Many engineers, specialized in fire protection for paper plants, explained that they tested linear heat detection, aspiration smoke detection, IR/UV detectors and even beams, but none of these technologies performed as they needed on the dirtiest or more humid areas. Video Fire Detection (VFD) solutions Outdoor storage areas are often unprotected, because deploying flame or heat detection in large open areas can be costly and mostly ineffective. VFD solutions can detect smoke and flames in outdoor conditions, allowing the monitoring and protection of wood and paper bales in large areas. Fire detection and alarm systems should be designed with the following goals: Minimize risk of fires, including the use of fire detection technology in areas where regular detection technologies cannot be implemented or are not practical. Minimize risk of flame and smoke spread, with state-of-the-art detection algorithms that guarantee fast and effective detection. Also, reliable algorithms minimize the possibility of nuance or unwanted alarms. In case of a fire, fast detection gives occupants life-saving time to reach to a place of safety, before the flames and smoke have spread to dangerous levels. Global production of paper and pulp reached 490 million tons in 2020, with many industries and markets depended on the paper and pulp supply chain. That is why innovative ways to protect this supply chain, are key to sustain the paper market growth in the future.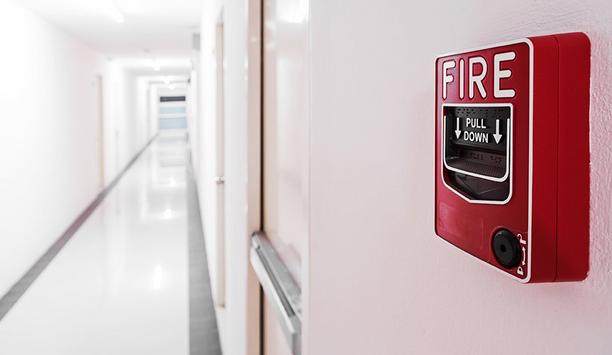 Don't Play With Fire Safety In A Post-COVID World
The risk of fire is thankfully not an immediate threat in most people's everyday lives. But this has led to a nonchalant attitude where many fail to appreciate the true dangers posed by a fire situation. The pandemic has served to make matters even more complex, and has pushed fire safety on the back burner as facility managers (FMs) turn their attention to COVID-proofing the workplace. Safety at work is now more of a focus than it has ever been, but the race to ensure we can return to work safely has seen other important matters, like improving indoor air quality, take precedence. Fire detection systems As new rules and regulations regarding the pandemic are introduced, many FMs have been unable to focus on anything except the immediate issues at hand. But fire safety is always immediate. Fire detection systems and servicing and maintenance contracts have always been considered grudge purchases, but this doesn't mean they should fall off the radar. As buildings have been left vacant, fire alarms have gone untested, have missed upgrades or have even failed to sound. Every business has faced unique challenges in their response to the pandemic But upholding fire safety measures in the workplace is both a moral and legal requirement to help ensure the protection of people and assets, and businesses must treat it with the attention it deserves. Every business has faced unique challenges in their response to the pandemic. We've seen some continue operating as usual, some pivot production to make face masks and hand sanitizer, while others have shut their doors for the foreseeable future. Fire risk assessments Those that remained open will likely have experienced considerable changes to workplace layouts, which may in turn have had adverse effects on fire safety – for example, fire doors being wedged open for ventilation, or because people don't want to touch door handles; and new one-way systems that affect shared escape routes. What's more, fluctuating staff occupancy levels mean there may not be enough fire wardens present should an alarm sound. All of these changes have an impact. In the event of a fire, your staff and assets might not be as safe as you think. But there is a simple solution: fire risk assessments. The vast majority of companies have undergone a change of occupancy during the pandemic and, as a result, must review their current fire safety measures through a risk assessment. Qualified third-Parties We often find that businesses lack staff with the appropriate training and skillsets in-house This involves looking at a building's people, processes, procedures, contents and technologies, from fire alarms to sprinkler systems, with the aim of addressing any faults. With occupancy levels and more changed for the meantime – and possible for the long-term too – it's vital to update your risk assessments. Failing to do so could have severe reputational and financial repercussions, particularly if livelihoods are affected. Should the worst happen, it could also lead to insurers refusing any pay-outs from failing to secure the premises, leading to even more difficulties down the line. We often find that businesses lack staff with the appropriate training and skillsets in-house to conduct a sufficient fire risk assessment. But even with the current restrictions, there's no reason risk assessments can't be easily carried out by qualified third-parties. Social distancing guidelines Many buildings lie vacant, meaning assessors simply need to show up in their PPE and conduct the assessment under social distancing guidelines. Technology can also play an important role, by ensuring a building's safety systems are in order through remote diagnostic tools. Some assessors can even carry out a vast majority of the assessment virtually, examining floorplans, exit routes, and tech stacks from the comfort of their own homes. That said, many businesses won't have the latest IoT sensors needed to notify FMs on the condition of a building's physical aspects, such as occupancy levels, open fire doors or signage. Need for office space The impact of COVID-19 on the way we work will be felt for years to come The purpose of a fire risk assessment is to provide FMs with the knowledge they need to ensure their business and assets remain safe and secure, should the worst happen. COVID has not put a stop to this – distraction has. The onus is on FMs to put fire safety back on the priority list. The impact of COVID-19 on the way we work will be felt for years to come. For example, the success of the move to widespread remote work could see businesses revaluating the need for office space, and this will likely have knock-on effects to fire safety as regulations are taken into the home. Associated regulatory changes Elsewhere, the decline of the high street and closure of physical stores may see shops converted for other purposes - and these developments will be accompanied by the associated regulatory changes. It's becoming clear that as the pandemic has changed the way we use buildings, it will also change the way we approach fire safety. People don't like to think they may be impacted by fire, but we cannot let fire safety fall off the radar when livelihoods and lives are at risk. As FMs have worked hard to ensure our workplaces are COVID-proof once doors reopen, they must also approach the risk of fire with the same attentiveness. Awareness of the issue is now more important than ever – fire safety needs to be a top priority.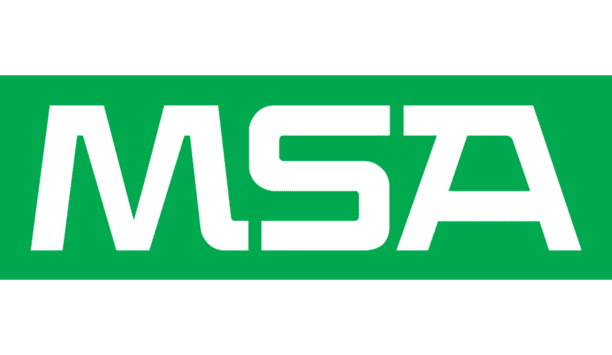 MSA Safety Announces The Acquisition Of U.K. Firefighter Turnout Gear Manufacturer Bristol Uniforms
Global safety equipment manufacturer MSA Safety Incorporated announced it has acquired U.K.-based Bristol Uniforms ("Bristol") in an all-cash transaction valued at approximately $60 million. The acquisition strengthens MSA's position as a global provider of fire service PPE products while providing an avenue to expand its business in the U.K. and key European markets. Headquartered in Bristol, U.K., Bristol Uniforms is a renowned innovator and provider of protective apparel to the fire and rescue services sector, with annual revenue of approximately $40 million. The company has earned a reputation for providing high-quality turnout gear that combines innovative designs with advanced materials. Bristol Uniforms employs nearly 200 people across four U.K. locations. keeping firefighters safe "Helping to keep firefighters safe has been a longstanding element of the MSA mission," said Nish Vartanian, MSA Chairman, President and CEO. "The acquisition of Bristol advances that mission as well as our growth strategy to protect firefighters from head to toe with the very best in safety technology," he said. Today's acquisition reflects the confidence we have in our team's ability to quickly integrate Bristol into the MSA portfolio" Mr. Vartanian said the transaction builds on the success MSA has had in improving the overall performance of its International business segment. "Our entire International team, and particularly our associates in Europe, have done a terrific job over the past three years building a more agile, efficient, and growth-focused organization. Today's acquisition reflects the confidence we have in our team's ability to quickly integrate Bristol into the MSA portfolio. It also recognizes the progress our team in Europe has made in executing MSA's overall vision for growth," he said. corporate development activities MSA Senior Vice President and Chief Financial Officer Ken Krause, who leads the company's corporate development activities, commented that the acquisition comes at an exciting time for MSA and its fire service business. "The fire service is a strategic market for us that has performed well through a broad range of economic cycles, including the COVID-19 pandemic," he said. "Bringing Bristol under the MSA umbrella builds on our 2017 acquisition of U.S. turnout gear leader Globe, while adding another defensive element to our portfolio and providing us with an opportunity to expand MSA's addressable market in the International segment. With MSA's global reach and Bristol's strong brand equity, we're confident in our ability to reach key geographic markets and make the Bristol brand even more successful." global utilities market Mr. Krause added that the acquisition aligns with the company's disciplined approach for capital deployment Mr. Krause added that the acquisition aligns with the company's disciplined approach for capital deployment. He also noted that Bristol is expected to hurdle MSA's cost of capital by year three. Excluding acquisition-related amortization, the company is planning for adjusted earnings accretion of $0.03-$0.05 per share in the first twelve months of ownership. Bristol Uniforms is also a global manufacturer of flame-retardant, waterproof, and other protective workwear for the utility industry. Marketed under the Bell Apparel brand, this line complements MSA's existing and broad range of offerings for the global utilities market. Complete firefighter protection Bristol Deputy Chairman Ian Mitchell commented, "We see today's acquisition as a great fit for both our organizations. From a product synergy perspective, Bristol Uniforms aligns with MSA's existing portfolio, enhances our reach into the global turnout gear market, and it gives us new opportunities to serve our customer base with a broader range of head-to-toe firefighter protection." Mr. Mitchell added, "Culturally, MSA and Bristol are very well-aligned, and we are excited about today's news as we see this acquisition as a great match for both Bristol and for MSA." The fire service equipment brands of MSA, which include Gallet Firefighter Helmets, the M1 and G1 Self-Contained Breathing Apparatus range, Cairns Helmets, Globe Manufacturing, and now Bristol Uniforms, represent more than 460 combined years of innovation in the fire service industry, with one common mission: protecting the health and safety of firefighters.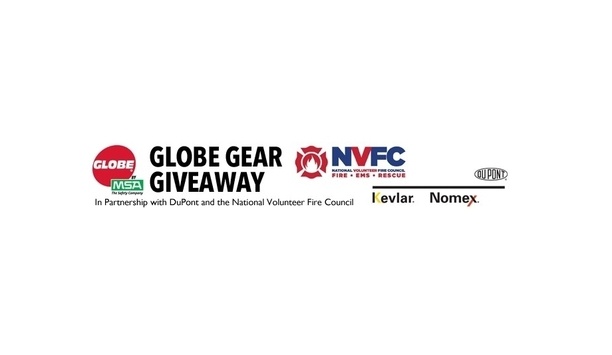 MSA Announces First Two Recipients Of The Globe Gear Giveaway 2019
MSA, DuPont, and the National Volunteer Fire Council (NVFC) have teamed up again to help volunteer fire departments obtain much-needed gear through MSA's Globe Gear Giveaway. This annual program began in 2012 and has provided 255 sets of gear to 45 departments to date. In 2019, another 13 departments will each receive four new sets of gear. The first 500 applicants also received a one-year NVFC membership, courtesy of MSA. The first two recipients of the MSA's 2019 Globe Gear Giveaway are the Aguila (AZ) Volunteer Fire Department and Jacobstown (NJ) Fire Company. Recommended Safety Standards The department is called upon to handle many, if not all, emergencies that arise in the area Aguila Volunteer Fire Department (AVFD) is a small, rural department located in the AZ desert. The department is called upon to handle many, if not all, emergencies that arise in the area. It is the only protection for fire suppression, EMS, hazmat, and wildland fires and responds to small aircraft and railroad incidents. The department is also responsible for two smaller surrounding communities with mutual aid approximately an hour away. Four women and nine men make up AVFD's 13-person crew. However, the department only has 12 sets of gear available – all of which are more than 10 years old and not compliant with recommended safety standards. The department is unable to afford new gear for its members due to budget constraints. Primary Fire Department "Safety is our number one priority," said Assistant Fire Chief Roger Zdrojewski. "Our volunteers need to be prepared and ready for any hazards that may arise in the district. To do this means decent, safe, and compliant turn-out gear. The addition of 4 new sets will help immensely in keeping our firefighters safe and able to help our community to the best of their ability." Jacobstown Volunteer Fire Company is the primary fire department in North Hanover Township, NJ. It serves a population of 7,500 people over 17 square miles and responds to approximately 200 calls each year. Recent community outreach has helped the department's recruitment efforts, and membership is at record-breaking numbers. Responders are currently required to complete Firefighter I to operate as interior firefighter. Highest Level Of Protection This turnout gear will help provide the highest level of protection to our members working on interior fires" The local fire academy recently added Firefighter II, so members are now encouraged to pursue Firefighter II training and certification, which will become a requirement in the near future. Many of its members also cross over between fire and EMS, providing a consistent, high level of service for residents. The company has 35 sets of gear for its 27 firefighters; however, all but three of those sets will be over 10 years old within the coming year and out of compliance according to national standards. "This turnout gear will help provide the highest level of protection to our members working on interior fires," said Deputy Chief Robert Gancarz. "New members often receive the oldest gear and gear that is not fit specifically to them. While necessary due to budgetary and equipment restraints, this is not best practice. More times than not members continue to use this older and often well-worn gear after training is complete. This period may last years until the budget is able to support new gear purchases."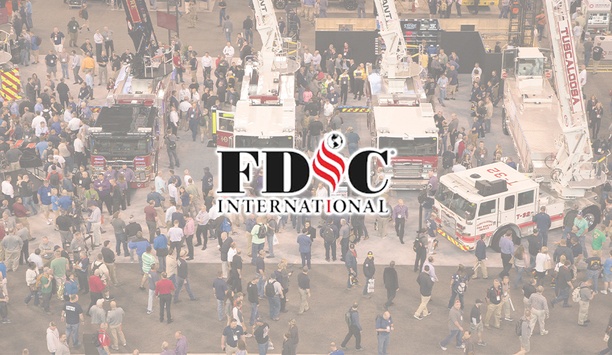 What's New For 2019 At FDIC International, The Largest U.S. Fire Event
North America's largest fire event, FDIC International, brings together more than 34,000 fire industry professionals this month (April 8-13) at the Indiana Convention Center and Lucas Oil Stadium in Indianapolis. First constructed in 1928, FDIC continues today in its original tradition of providing a forum for networking about the most vexing issues and sharing the most promising solutions to concerns that face the fire service. FDIC provides opportunities to learn new techniques, train alongside world-class leaders, and advance discussions among the most influential firefighters in the industry. FDIC allows practitioners and those who support the industry an opportunity to discuss frankly the latest developments in equipment and support and collaborate on how those new advancements can be best used. 27 Interactive H.O.T Sessions FDIC offers many opportunities for learning and training, starting with its 27 interactive Hands-on Training (H.O.T) sessions"FDIC is steadfastly dedicated to its fundamental principle of providing a non-ideological, non-affiliated and openly inclusive environment for sharing and collaborating among all members interested in the mission of the fire service," says Chief Bobby Halton, Editorial Director, Clarion Fire Rescue Group, and Educational Director, FDIC International. "Whether their interests lie in operations, medical or fire, in administration, in the production and distribution of equipment, or the advancement of codes and standards, all opinions and worldviews are accepted and debated with the utmost respect and dignity." FDIC offers many opportunities for learning and training, starting with its 27 interactive Hands-on Training (H.O.T) sessions, 78 pre-conference workshops and more than 200 conference sessions. FDIC's immersive learning experience extends to the exhibit hall floor and outdoor demonstration area where attendees can see and try the latest products, equipment, services and technology from over 800 exhibiting companies. "FDIC is more important than ever to the fire service industry because it is now and will always be of the firefighters, for the firefighters, and about the firefighters," says Halton. Events Co-Located With FDIC New this year, iWomen is co-locating their event at FDIC, which includes 14 timely classroom sessions spread over two days, as well as networking events geared at sharing challenges and insights in a supportive environment. Also, the Institution of Fire Engineers United States of America Branch is co-locating their AGM annual meeting and educational update at FDIC. And the National Fire Heritage Center has partnered with FDIC to promote the center, conduct its annual meeting and introduce the annual inductees into the Hall of Legends. FDIC is more important than ever to the fire service industry because it is now and will always be of the firefighters, for the firefighters, and about the firefighters FDIC's new MATCH! Program is a customized meeting experience that connects attending decision makers, who have an immediacy to purchase, with exhibitors whose products or services match their sourcing needs and interests. These VIP attendees can make the most efficient use of their time by accessing innovative matchmaking technology and a personal program manager to assist them with meeting scheduling and recommendations. Exhibitors At The Event FDIC's Mobile App is a visitor's guide to searching the exhibitor list, navigating the exhibit hall and seeing a full schedule of sessions and events. FDIC's new parking partner, Gate Ten Events and Parking, allows visitors to reserve their parking space ahead of time. Large exhibitors headlining the Exhibit Hall include Pierce; Rev Fire Group, E-ONE, KME, Ferrara and REV Ambulance; 3M Scott Fire and Safety; and HME Ahrens-Fox. Other large exhibitors include Honeywell First Responder Products, Drager, Globe by MSA, Rosenbauer and Spartan Motors. Here are some of the timely themes covered at this year's conference: Current updates on the development and implementation of science-based strategy and tactics Information and practices on mental health and wellness Leading advances in firefighting technology and managing an integration of technology into the decision-making process during operations Review of recent sentinel events in the fire service from actual participants Analysis of accident investigation from members of NIOSH and the CDC Updates on current research into toxicity in the environment and equipment Current thoughts on decontamination procedures presented by researchers and practitioners The value of belongingness as a tool for health and wellness, suicide prevention, a detailed examination of the sociotechnical interface and firefighting's role going forward The complex political and operational dilemmas faced in the wildland urban interface Recruitment and retention for the volunteer fire service Networking Opportunities Abound The event takes over the city, and there are chances to network with peers everywhere they turnAt FDIC, networking starts the moment attendees arrive in town. The event takes over the city, and there are chances to network with peers everywhere they turn. Formal networking events are also organized, including the 9/11 Memorial Stair Climb, Courage and Valor 5K Fun Run, Comedy vs. Cancer, IFD Open House and Pumper Pull, Stop Drop Rock 'n' Roll and more. "We want individuals to walk away feeling inspired by new ideas, tools or techniques they've learned in sessions or new products or services they've sourced on the show floor that ultimately keep them and their communities safe," says Halton.