Vincent Briard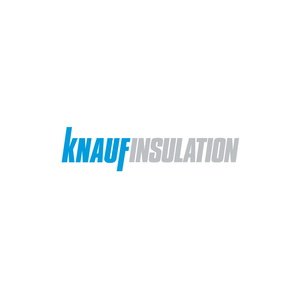 Vincent Briard
Head of Sustainability,
Knauf Insulation
Vincent Briard is the Head of Sustainability at Knauf Insulation. Previously Vincent Briard was the Head of Marketing and Customer Service at Owens Corning.
News mentions
Knauf Insulation is proud to announce the launch of their new sustainability strategy for Knauf Insulation — 'For A Better World'. The exciting new strategy reveals their ambitions for the future and focuses on four key sustainable goals: Putting people first, achieving zero carbon, delivering a circular economy, creating better buildings. Sustainable building solutions "We have made a series of long-term commitments to show how each goal will be achieved. But — critically — we have also set clear, concrete short-term targets for 2025 that everyone can start achieving now," said Jean-Claude Carlin, Knauf Insulation Group CEO. Vincent Briard, Director of Sustainability, said: "It is vital, in the short term, that we provide a measurable milestone of success and ensure the current leadership is held accountable for progressing towards our long-term vision to avoid leaving the problem to the next generation." They are supporting their customers as they navigate market forces and regulatory landscapes Knauf is also here to help. They are supporting their customers as they navigate market forces and regulatory landscapes that are increasingly demanding more sustainable building solutions. "Sustainability defines everything we do. Our products save energy, cut emissions and make buildings fit for the future. We have the experience and expertise to ensure all our customers achieve their sustainable ambitions." General capital expenditure Knauf Insulation's company-wide sustainability targets for 2025 include: Reducing safety Total Recordable Incident Rate from 9.2 to five Reducing the embodied carbon of the products by 15% Investing 10% of the general capital expenditure in the new projects to reduce emissions or landfill waste Cutting the carbon footprint of their offices and through business travel by 25% Reducing virgin plastic packaging by more than 25% Using more than 25% of external recycled material by 2025 in their Rock Mineral Wool and more than 65% recycled material in their Glass Mineral Wool Sending zero production waste to landfill The strategy builds on the sustainability successes of the past decade. From 2010 to 2019 they have cut their energy consumption and emissions by 23%; reduced Lost Time Accident rate by 56% and cut their landfill waste by 67%.
Demand is growing for certified low-emission building products as consumers, regulators, Green Building Rating Systems (GBRS) and the EU Commission in LEVEL(s) place a strong emphasis on the health and comfort in buildings, said Vincent Briard, Sustainability & Product Regulatory Affairs Director told an international conference on Tuesday, January 30. Speaking at a conference about Volatile Organic Compounds (VOCs) organized by certification organization Eurofins in Germany, Vincent said caring for indoor air quality provided a major opportunity for manufacturers. "Air quality and building comfort are growing in importance around the world and our market is seeing stricter VOC regulatory requirements in countries such as Germany, France, Italy, and Belgium as well as more emphasis on VOC by GBRS including BREEAM International, LEED and DGNB," he said. "Consumers and specifiers are also demanding more from their building products as they become increasingly aware of the importance of health and comfort in buildings. Manufacturers ignore this growing trend at their peril." Certified Indoor Air Comfort Indoor Air Comfort Gold certification confirms that the product meets the most demanding product regulationsKnauf Insulation embraced this trend when it launched the first range of Mineral Wool to feature revolutionary bio-based binder ECOSE Technology® in 2009. "Knauf Insulation was the first company to have its Mineral Wool with ECOSE Technology certified Indoor Air Comfort Gold," Thomas Neuhaus, Head of Eurofins, writes in the sustainability report. "Synthetic VOCs can pose a serious health risk, especially to children. Eurofins Indoor Air Comfort Gold certification guarantees that a product has low emissions." Indoor Air Comfort Gold certification confirms that the product meets the most demanding product regulations available, Vincent told the seminar, and it is vital that manufacturers respond to demands from consumers, regulators, and GBRS and propose certified products, with tight specifications, that contribute to lower emissions and improved indoor comfort. Importance Of Insulation Insulation can contribute significantly to health and comfort in buildings and is a subject that we have covered extensively in the sustainability report. Insulation helps prevent illnesses and deaths caused by cold, reduces noise pollution, alleviates fuel poverty, and can reduce concentrations of external air pollutants.
Experts sections