Jean Claude Carlin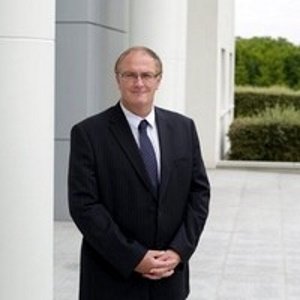 Jean Claude Carlin
Group CEO,
Knauf Insulation
Jean Claude Carlin is the Group CEO at Knauf Insulation. Previously Jean Claude Carlin was the Manufacturing Director of Knauf Insulation.
News mentions
Knauf Insulation is proud to announce the launch of their new sustainability strategy for Knauf Insulation — 'For A Better World'. The exciting new strategy reveals their ambitions for the future and focuses on four key sustainable goals: Putting people first, achieving zero carbon, delivering a circular economy, creating better buildings. Sustainable building solutions "We have made a series of long-term commitments to show how each goal will be achieved. But — critically — we have also set clear, concrete short-term targets for 2025 that everyone can start achieving now," said Jean-Claude Carlin, Knauf Insulation Group CEO. Vincent Briard, Director of Sustainability, said: "It is vital, in the short term, that we provide a measurable milestone of success and ensure the current leadership is held accountable for progressing towards our long-term vision to avoid leaving the problem to the next generation." They are supporting their customers as they navigate market forces and regulatory landscapes Knauf is also here to help. They are supporting their customers as they navigate market forces and regulatory landscapes that are increasingly demanding more sustainable building solutions. "Sustainability defines everything we do. Our products save energy, cut emissions and make buildings fit for the future. We have the experience and expertise to ensure all our customers achieve their sustainable ambitions." General capital expenditure Knauf Insulation's company-wide sustainability targets for 2025 include: Reducing safety Total Recordable Incident Rate from 9.2 to five Reducing the embodied carbon of the products by 15% Investing 10% of the general capital expenditure in the new projects to reduce emissions or landfill waste Cutting the carbon footprint of their offices and through business travel by 25% Reducing virgin plastic packaging by more than 25% Using more than 25% of external recycled material by 2025 in their Rock Mineral Wool and more than 65% recycled material in their Glass Mineral Wool Sending zero production waste to landfill The strategy builds on the sustainability successes of the past decade. From 2010 to 2019 they have cut their energy consumption and emissions by 23%; reduced Lost Time Accident rate by 56% and cut their landfill waste by 67%.
The campaign highlights how everyone at the company must continue to take an uncompromising approach to health and safety as Knauf Insulation adjusts to a new working environment shaped by the COVID-19 pandemic. Knauf Insulation's CEO Jean-Claude Carlin, said: "Knauf Insulation must always be 'As Safe As Home' and this new campaign underlines everything that we have learnt from the COVID crisis." Well-Being of colleagues "Safety has always been our first priority but when the crisis hit our business, it inspired the best in us. We learnt to create places that are safer than ever. Safety had to be everywhere for everyone. At home. At work. 24/7. Having achieved so much, this approach can now never be compromised." The company has gained a greater understanding of how compassion, solidarity and care The reality of the pandemic has been that health and safety measures such as social distancing, attention to air quality, surface cleanliness and hygiene save lives, he said. In addition, the company has gained a greater understanding of how compassion, solidarity and care are fundamental to the protection of the company's community and the mental well-being of colleagues. New way of working Knauf Insulation Group HR and HSE Director Patrice Briol said: "We have all learned a great deal from this crisis and these lessons must inform everything that we do at Knauf Insulation, today and tomorrow." "The world has changed and the demands on health and safety are greater than ever, but as we adjust to a new way of working we must be uncompromising in our commitment to each other. There is nothing that cannot be done safely and nothing more important than the health and well-being of our colleagues. 'As Safe As Home' is a constant reminder that we must always care for what is really important — each other. Seven days a week, 24 hours a day, at home and at work."
Knauf Insulation is celebrating the official opening of its new Experience Center in Belgium — a new knowledge base designed to inspire building excellence across Europe. The new center will provide practical insight into how to create low-carbon, energy efficient buildings that are healthy, comfortable and fire safe while tackling Europe's unskilled labor crisis by equipping installers with the expertise they need to deliver real energy-saving performance. Photovoltaic electricity production During the opening, Knauf Insulation also unveiled the installation of 6,000 photovoltaic panels that will provide the company's Visé Mineral Wool plant with 1,700 MWh every year elevating the site into the top four industries in Wallonia in terms of photovoltaic electricity production. This installation will save 790 tonnes of CO2 year – the equivalent CO2 emissions of 525 households. Jean-Claude Carlin, Knauf Insulation's Group CEO, said: "Buildings are responsible for 40% of energy consumption and 36% of CO2 emissions in the European Union and almost 75% of the EU's building stock is inefficient1. This is wasteful, expensive and environmentally disastrous. Prefabricated building panels The center features full-scale reconstructions of a pitched roof, ventilated façade, internal and external walls "Our new 500m² Knauf Insulation Experience Center will enable the upgrading of buildings to greater levels of low-carbon energy efficiency and significantly improve their performance in terms of fire safety, thermal and acoustic comfort as well as ensuring indoor air quality excellence." The center features full-scale reconstructions of a pitched roof, ventilated façade, internal and external walls, wall cavities, a loft and internal partitions as well as specialized SUPAFIL MAX Frame System equipment that installs blowing wool in prefabricated building panels. Certified expertise installers Each reconstruction reveals in detail how Knauf Insulation solutions are tailored to deliver real energy savings in different areas of buildings as well as demonstrating the best way to install these solutions to maximize their performance in terms of fire safety and interior health and comfort. Mark Leverton, Knauf Insulation's Managing Director Western Europe, said: "Europe is facing a shortage of skilled labor and this center will provide the certified expertise installers need to improve their skills. In addition it will build on Knauf Insulation's vision of focused customer centricity by improving the energy efficiency and building comfort of installers' customers." Also attending the official opening was Pierre-Yves Jeholet, Wallonia's Minister for Economy, Industry, Innovation, Digitalization and Employment.
Experts sections