Steve Milbourne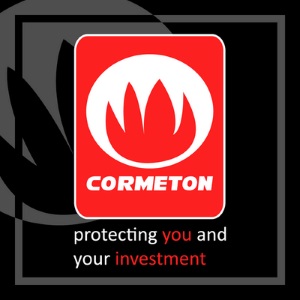 Steve Milbourne
Systems Design Engineer,
Cormeton Electronics Ltd.
Steve Milbourne is currently working in the capacity of Systems Design Engineer at Crometon Electronics Ltd. He is an alumnus of the prestigious George Stephenson High School Killingworth.
News mentions
Newcastle upon Tyne is carrying out a £300 million transformation of its city hospitals and has called in specialists, Cormeton Electronics Ltd, to carry out 'emergency' fire alarm 'operations'. The Newcastle Hospitals program is the biggest health project ever seen in the North East and one of the largest in the country. The two key hospitals involving Cormeton are the new Victoria Wing and Great North Childrens Hospital at the Royal Victoria Infirmary (RVI), a new super hospital in the heart of the city, and specialist Renal unit at The Freeman Hospital, Cormeton's cure for both sites has been Gent by Honeywell's Vigilon fire alarm system supported by the latest S-Quad multi-functional sensing technology. Honeywell's Vigilon fire alarm system Steve Milbourne, systems design engineer for Cormeton, a Gent by Honeywell Elite System Integrator (ESI), said "Both sites have complex demands but the RVI is particularly challenging due to its scale. The new development comprises a six-story atrium, new main entrance, car parks, ambulance access and even a helipad for emergency patient transfer. The main concern for hospitals is false alarm management, so having a system that can eliminate the risk is essential". Steve adds, "In the case of a fire, it's also vital that hospital patients, visitors and staff can be evacuated in an orderly fashion and without panic, so the combination of Vigilon with S-Quad and S-Cubed devices was the ideal solution." Enhanced fire detection capabilities The Freeman is on a smaller scale and has 10 Vigilon panels with three loops per panel and 900 devices across 120 zones To cover the 200m x 150m RVI site, Cormeton's design includes 23 Vigilon panels and 69 loops of fire detection as well as 850 sounders. The building has been divided into 270 zones, allowing a managed phased evacuation if necessary. The Freeman is on a smaller scale and has 10 Vigilon panels with three loops per panel and 900 devices across 120 zones. The combination of Vigilon control panels and the S-Quad sensors means the system is able to quickly identify real fires, significantly cutting the risk of false alarms. Vigilon control panels The Vigilon control panels have a simple user interface with a LCD screen providing clear and accurate information in an emergency. Every loop address has a unique customer defined label of up to 64 characters in length assigned to it, allowing fires to be located quickly in an emergency. The S-Quad was chosen due to its advanced capabilities in early detection and signaling of fires and for its unique dual angle optical chamber, which recognizes the distinction between fire-like phenomena and actual fire. S-Quad multi-functional sensing detectors The S-Quad alarm devices incorporate sound speech and strobe effects all in one. Due to its low power consumption, it means more sounders can be installed per loop and the strobe element is fully monitored for circuit failures. Steve added, "The Newcastle Hospital program is ongoing but to date the client is delighted with the fire system. Its flexibility and reliability have been a real hit, giving the client peace of mind." Work continues on the Great North Childrens Hospital, which is due to be commissioned at the end of October 2009, where three further Vigilon panels will be tied into the system. Tyneside-based Cormeton Electronics Ltd is one of over 60 independent fire specialists and one of only 15 Elite System Integrators around the UK and Ireland who work as part of the Gent 24 Approved Network. Honeywell Gent is synonymous with quality and innovation in the fire detection and alarm industry. They are globally renowned for providing high quality fire detection and alarm systems.
Experts sections