Queen Victoria Leigh (Galamb) Gonzalez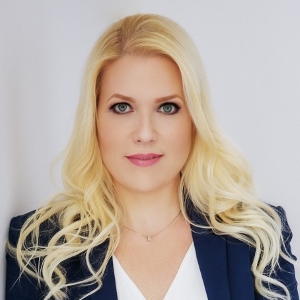 Queen Victoria Leigh (Galamb) Gonzalez
Vice President, Business Development,
Intelligent Fire Systems & Solutions Inc
Queen Victoria Leigh (Galamb) Gonzalez is the Vice President of Business Development at Intelligent Fire Systems and Solutions. Previously Queen Gonzalez was the Vice president of Sales and Marketing at Fire Detection, Inc.
News mentions
Correctional facilities in California, Iowa, and Pennsylvania are implementing aspirating smoke-detection technology for fire protection. This advanced technology not only provides faster, more sophisticated smoke detection, but eliminates several costly and troublesome operational issues associated with traditional induct smoke detectors. In-duct smoke detectors are prone to accumulate dirt and dust, particularly in inmate housing areas. Because these particles can be mistakenly interpreted as smoke, it can trigger recurring false alarms. To resolve this, costly ongoing maintenance is required to access and clean each detector, a process that must be repeated when the build-up occurs again. Fire Alarm System A large number of false alarms can be triggered when accumulated dust and dirt cover the sensors" In some facilities, the dust and dirt may be so severe that nuisance alarms are ignored, even disconnected. In others, maintenance can become backlogged. "Among traditional in-duct smoke-detection systems, a large number of false alarms can be triggered when accumulated dust and dirt cover the sensors," says Queen Gonzalez, whose Southern California-based fire and life safety solutions company won the bid to install an aspirating smoke-detection system in the Kern Valley State Prison. Gonzalez said the project at the facility in Delano, California, involved replacing cell exhaust, duct-mounted smoke detectors with an advanced aspirating smoke-detection system in an inmate housing unit. This involved approximately 16 pods, with 64 cells per pod— nearly 1,024 cells. The aspirating smoke detection equipment chosen for the project was the VESDA-E VEA fire alarm system manufactured by Xtralis. Smoke-Detection Systems Aspirating smoke-detection systems draw in air through small flexible tubing secured in air ducts. The air is analyzed continuously for the presence of minute smoke particles, using sophisticated laser-based technology at a central unit located within 300 feet. A single system supports up to 40 sample points, and can be extended to 120 if needed. As a multi-channel, addressable system, the central unit can pinpoint the exact location of the alarm. This enhances safety by speeding detection, investigation, fire suppression, security management, and evacuation— if necessary. Furthermore, the system offers earlier detection than photoelectric technology detectors, and has the ability to detect minor particles in the air much faster, even before a fire begins to flame and burn. For the project, 32 of the central units were used in a secure mechanical space behind the cells. In-Duct Smoke Detectors Inmates can even block ducts so in-duct smoke detectors will not work" According to Gonzalez, the installation is relatively simple. After each existing smoke detector is removed, tubing connected to air sampling points takes its place. This involves running tubing in the return air chase above the cells. The tubing, suspended on hooks, drops off into each individual duct. Another benefit of the system is that it can effectively deter inmate tampering. "If there is a way for inmates to tamper with smoke detectors, they will," Gonzalez says. "Inmates can even block ducts so in-duct smoke detectors will not work. Any system installed must be as tamperproof as possible." To deter vandalism, the system will send a fault signal indicating the air flow is blocked in the event an inmate is able to cover a duct or sampling point. "Even if (inmates) could see the air sampling point, they would have no clue what it is because it is so small and looks nothing like a standard smoke detector," Gonzalez said. Reducing Nuisance Alarms Correction industry leaders also appreciate the very low maintenance required for aspirating smoke detection systems. The aspirating tubes are self-cleaning and detect any blockages or breaks in the tubing. Even if dirt, dust, or lint enters the tubing system, the filters for all sampling points are at the central unit in a restricted area. The aspirating tubes are self-cleaning and detect any blockages or breaks in the tubing Cleaning the filters takes only about a minute, so there is no need for maintenance personnel to crawl into ducts to clean the detectors. The system not only stops false alarms due to dust or dirt contamination of sensors, but can distinguish between smoke, fire, and other airborne contaminants, which further reduces nuisance alarms. Minimizing False Alarms Annual inspections by the National Fire Protection Association (NFPA) are also simplified. Unlike traditional smoke alarms, these systems do not require testing of each sample point annually at its location in the duct. Instead, the tests can be conducted at the central unit. Whether correctional facilities aim to minimize false alarms and maintenance or to improve safety and security, aspirating smoke-detection systems are gaining favor over traditional systems. "There is increasing interest in this technology, and it will only grow as more correctional facilities, engineers, and architects become aware of its benefits," Gonzalez says.
Experts sections