Ben Bradford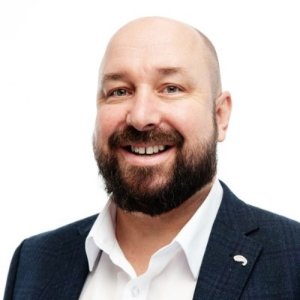 Ben Bradford
CEO,
BB7-Fire Safety Engineering
Ben Bradford is the CEO of BB7. Prior to this, He was the Director, Locke Carey. Ben has previously worked in various roles like fire engineer in Waterman Group, Chartered Building Control Surveyor in Medway - Building Control, and Building Control Surveyor in London Borough of Greenwich. Ben completed his MBA in Business Administration from the University of Kent, MSc in building engineering, and BSc in building surveying from the University of Greenwich.
News mentions
Ben Bradford, CEO of BB7 announces the appointment of Pierre Palmberg as new Director of Quality and Innovation, and Chairman of Professional Advisory Board. This appointment is a strategic move intended to drive technical excellence, quality, and innovation. A watershed moment "Before the Grenfell tragedy in 2017, we noticed that designers, developers, and contractors were requesting greater involvement from Fire Engineers beyond design, throughout the construction phase, and on to occupation and completion." "Now the time spent consulting throughout the project lifecycle is longer than at any other point in my career. The full circle of fire safety, total fire engineering, soft landings, and the golden thread, whilst topical are not new conversations in our profession and our profession has had the word 'competency' on the tip of its tongue for well over a decade before 2017." Our profession is evolving "The fire safety profession has changed a lot over the last decade, it is still changing and not all these changes are positive. We live in a more litigious environment than we did three years ago, let alone ten, and there has been a rapid rise in Expert Witness appointments." Should we not be seeking to achieve a situation whereby the need for Expert Witnesses in fire safety-related litigation is non-existent? "It is predictable that following a national trauma linked to fire, the pendulum for 'risk appetite and risk tolerance' will swing in the opposite direction and for a period of time as we grapple with the balance between protection and over protection. Our approach may become out of proportion to the actual risk faced, and in turn, this will stifle innovation." Performance-Based "I have long thought of Fire Engineering as a profession in its infancy when compared to other engineering disciplines such as Structural, Mechanical, and Electrical Engineering. It was back in 1984 that the Building Act first introduced into law the concept of 'approved documents' prescribing standard solutions to standard problems, underpinned by functional or performance-based requirements within the building regulations. That was almost four decades ago." "Our profession has evolved, and could now be described as in its teenage years and just like a teenager our profession is morphing into something or somebody else as its constituents and wider stakeholders learn important lessons about the profession and its place in the world, and develop new skills and capabilities." "As the profession matures, there must be companies of scale in the marketplace that do not simply practice fire or security consulting but have the resources to contribute to the betterment of the profession itself, and we will always be a practice-based business." About Pierre "Pierre is a transformational leader who will Chair our Professional Advisory Board, and work closely with our Technical, Commercial, Construction, and Talent Development teams to ensure we are at the forefront of the profession." "Having studied at Lund University, Sweden, Pierre joins BB7 with a vast amount of experience and credibility within the industry. His most recent appointment being Vice President, Innovation and Development Director, COWI Fire and Buildings SE leading 70+ fire safety and risk management engineers." "Pierre has years of experience within Lund Fire department working on preventive work and training, which led to the opening of the consultancy department within the Fire department at Lund in 1993. From here Pierre managed and developed Pantektor AB's Department of Fire Protection Engineering and Risk Management, and later became Business Area Manager of Sweco Fire Protection Engineering and Risk Management, Sweden. Pierre has worked with clients globally, with some prestigious projects in Saudi Arabia, and the Nordics."
BB7 is delighted to announce, that they have acquired Omega Fire Engineering Limited. BB7 is a trusted independent advisory firm that manages risk through the provision of strategic advice and innovative design, construction, and management solutions. They specialize in fire and security to help the clients protect people, prosperity, and the planet. About Omega The team at Omega has built a strong position in the provision of Fire Safety Engineering and Computational Fluid Dynamics. The vision is to become the foremost fire and security advisory firm, and this acquisition adds scale, capabilities, and additional locations; enabling the team to better serve clients throughout the North of England and beyond. Authority Comment "I've known the Directors at Omega Fire for over a decade and our two firms have many cultural similarities. Omega Fire has a strong reputation in the North of England and we have built a strong reputation in the South." "The combination of our two firms adds scale and capabilities to BB7 and we are set to continue our growth throughout England, Wales, Scotland and The Republic of Ireland," Ben Bradford, Chief Executive.
Experts sections