Scotty Firefighter FIRE NOZZLES
(11)
Nozzle products updated recently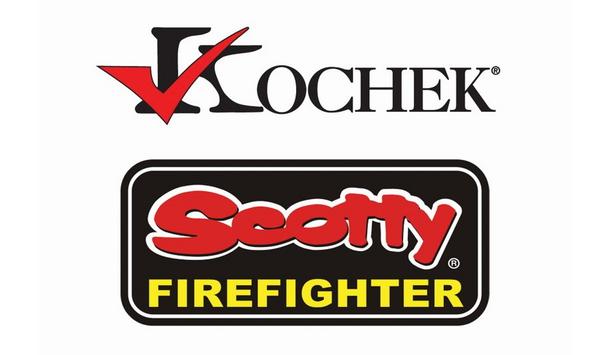 Kochek Company Announces The Launch Of Re-Engineered Scotty Pistol Grip Ball Valves For Enhanced Performance
Kochek Company, LLC has announced that new, custom Scotty pistol grip ball valves are replacing its former offerings. The new Kochek ball valves in 1.0" and 1.5" sizes are now sourced directly from Scotty Firefighter to ensure durability and top-quality performance. To further meet the rigorous demands of the field, Kochek re-engineered the Scotty models to include a lightweight aluminum full-time 360º female swivel on all models and aluminum male threads on most models, excluding those with 1.5" NH Male threads. These high-flow pistol grip ball valves are compatible with most 1.0" and 1.5" threaded nozzles, allowing for flow rates up to 100 GPM. They come with a bail positioned on top, permitting reliable, smooth shut-off operation. forestry hand pumps All Kochek's standard finishes and colors are available on the aluminum components, and laser engraving is available. Scotty Firefighter, a division of Scott Plastics Limited based in British Columbia, Canada, manufactures forestry hand pumps and backpacks, foam and gel systems, nozzles, wrenches, adapters, connectors, and valves. KIMTEK Introduces FCW-206 FIRELITE Compact Wildfire Skid Unit For UTV Side-by-side Vehicles
FCW-206 wildland fire skid unit is ideal for first response UTVs that require no additional storage room or patient transport capacity KIMTEK® Corporation has just introduced the FCW-206 FIRELITE® Compact Wildfire UTV Skid Unit, the latest addition to its popular line of wildland fire skid units designed exclusively for UTV side-by-side vehicles. New for 2016, the Firelite FCW-206 maintains a small footprint base, just 48" wide by 34" long, enabling it to fit easily into larger UTV side-by-side cargo boxes with the tailgate closed. Ideal for first response UTVs that require no additional storage room or patient transport capacity, the FCW-206 is an ultra-compact yet powerful quick attack slip on fire skid. Durable, tested components KIMTEK's FCW-206 Compact unit comes equipped with the field-tested Darley® Davey 5.5 HP Honda® driven pump, Hannay® 4000 Series manual reel with booster hose, and an available 55 or 70 gallon tank. Perfect for rugged conditions, the FCW-206 is built on KIMTEK's signature all-aluminium chassis, recognised in the industry for superior strength and durability. Available options include Scotty® Around-the-Pump foam system with five-gallon foam cell and electric rewind option for the Hannay reel.