Akron Brass FIRE MONITORS
(5)
Monitor products updated recently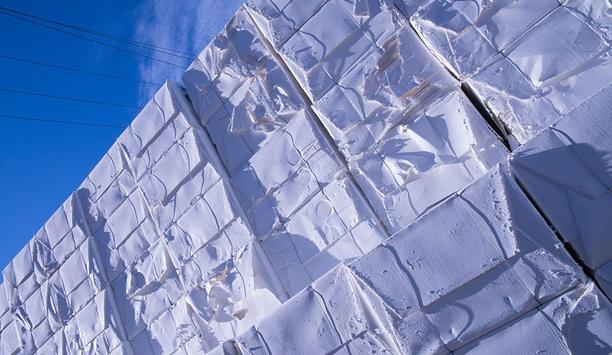 Fire Protection For Paper And Pulp Plants
There is a sense in some markets that the paper and pulp industry will decline owing to the digital technologies with which people interact every day. While this might be considered logical, the reality is completely different. In fact, the paper and pulp industry has experienced a steady growth and will continue to do so in 2021. Production of paper increased by more than 450% in the last decades and the demand of paperboard in the world is expected to grow significantly, driven by e-commerce and big retailers increasing their presence in the online sales universe. This sustained growth in production capacity and paper consumption presents several fire risks to companies and exposes communities that develop around paper mills, to the impact of disasters caused by these fire risks. Fire risks in the paper and pulp industry Paper and cardboard are combustible, but this is not the only fire risk found in these types of industries. Raw materials and finished goods storage are sensitive to fire. In addition, the paper making process includes several stages where fires can occur, due to hot surfaces or poor ventilation. The most relevant fire risks on a paper plant are: Storage Areas: As mentioned before, paper and cardboard are combustible. Solid paper blocks and reels have hard surfaces that don't ignite easily, but usually these reels can suffer minor damages or have loose sheets that significantly increase the fire risk. When paper reels are stacked in columns, gaps in the center can act as chimneys and when fires start in the bottom of the stack, this chimney effect will accelerate smoke and hot air spread, increasing vertical and horizontal flame spread. Wood and Bale storage fire risks Bale storage also presents a high fire risk, as loose materials are always present Raw materials for the paper making process can have two main sources, forestry products (mainly wood) or recycled cardboard and paper. Wood storage presents several challenges, especially due to wood chips that are highly combustible and, in some cases, even explosive. Bale storage also presents a high fire risk, as loose materials are always present. Fire in baled paper is difficult to extinguish and generates heavy smoke. In many recycling facilities, these paper bales are stored outdoors, where paper or rags soaked in flammable liquids, embedded between the paper sheets, can ignite resulting in a fast spreading fire. Chemicals, flammable liquids and gases In addition, it is possible to find different types of chemicals, flammable liquids and gases that are used in the paper making process. These materials have their own fire-related risks that need to be taken in consideration. Production Areas: In pulp factories, there are several long-distance conveyors that transport wood and wood chips. These conveyors constitute a fire risk and the most probable causes of fire are bearing damage, overheating of the conveyor and igniting chips in the environment. IR dryers, a common source of fire After the wood has been transported, chipped and digested, the paper making process becomes extremely humid, due to the large amounts of hot water and steam needed. But, as soon as the pulp fiber sheet starts to dry, the hot surfaces in contact with the paper sheets can be a source of ignition. IR dryers used in the process are also a common source of fire in the paper industry. When the sheet of paper is formed, close contact with reels and bearings moving fast can create static electricity that could ignite loose paper or airborne particles. Problems like these are likely to be more extensive in tissue mills. Paper dust is generated in certain parts of the process, especially where paper shits are slit or cut. Poorly insulated steam pipes lead to fire Poorly insulated steam pipes can ignite paper dust or even their own insulation materials. In addition, paper dust gathers in the ventilation grills of machinery, causing overheating and igniting as well. Heated oil is used in several parts of the process as well and if a malfunction occurs on the Hot Oil Roll systems, leaks might occur, exposing hot surfaces to this oil and causing ignitions. A paper mill has hydraulically operated machinery, where leaks or sprays might ignite as well. Service Areas: As in many other manufacturing facilities, several service areas can be found. Electrical and network equipment rooms have an inherent fire risk due to damaged wires or equipment, overheating or short circuits in high voltage circuits. Transformer and generator areas entail fire risks as well. High fire risk for boiler rooms Flammable gas distribution systems can be ignition sources, in case of leaks or damaged pipes or valves Hot water and steam are key components for the paper making process. For this reason, paper plants use high capacity boilers that can be powered by flammable liquids or gases. A high fire risk can be considered for boiler rooms. Flammable gas distribution systems can be ignition sources, in case of leaks or damaged pipes or valves. In addition to the fire risks mentioned in these areas, many maintenance operations can also pose fire risk, especially when hot works are being performed. Sparks caused by welding or the use of certain tools can ignite paper sheets or dust in the air. Poor housekeeping and buildup of paper dust, for example, increases the risk associated with maintenance and construction works. Prevention, the first line of defense According to the Health and Safety Executive from the United Kingdom, 60% of fires on paper mills are caused by machine faults and poor housekeeping. The first line of defense to avoid fire risks in paper plants is prevention. As mentioned before, a high number of fires in these types of facilities occur because of poor housekeeping and machine malfunction. The key is to identify the risks and possible ignition sources, and apply measures to minimize them. As in many industries, fire protection has two main components: Passive and Active protection. Passive fire protection measures Passive measures include fire rated walls, ceilings, and floors in the most critical areas. Chemical storage areas should be physically separated from other dangerous areas, if this is not possible then the walls separating areas should be fire rated and materials must be stored in a way that minimizes the risk of fire spread by radiation or conduction. Proper compartmentalization and intumescent protection of structural elements should be part of the package as well. Passive measures include proper ventilation and smoke control. As mentioned before, paper dust is a major fire risk, which is why ventilation and cleaning of hoods over the paper machine is important to minimize the possibility of ignition. Fire resisting construction should be designed with the following goals in mind: Protection of escape routes Form compartments to contain fires that might occur Separate areas of higher fire risk Protect load bearing and structural members to minimize risk of collapse Sprinkler systems, gas extinguishing systems and hose reels Active fire protection includes sprinkler systems, gas extinguishing systems and hose reels to support fire brigades Active fire protection includes sprinkler systems, gas extinguishing systems and hose reels to support fire brigades. Finished goods stored indoors should be protected with sprinkler systems and the same should be considered for chemical storage areas and certain raw materials. Paper bales, ideally should be protected by sprinklers that are suitably designed to cope with the height and located, in all cases, 3 meters above the level of bales stacked vertically (which should not exceed 5 meters height). Spark detectors in hoods, pipes and ventilation systems Dangerous sparks could be generated in several parts of the paper making process, which is why spark detectors must be installed in hoods, pipes, and ventilation systems. Water spray and CO2 systems can be used to protect machinery against these risks. Means to fight fires, like extinguishers and hose reels, should be provided to support fire brigades. All the elements should be properly identified and all personnel should be trained and made aware of the location of such devices. Importance of fire alarms Fire alarms are required in all paper mills and fire alarm call points should be provided in all locations, according to international guidelines, such as NFPA 72 or EN54. The spread of flames and smoke in paper, wood and chemical storage might become extremely fast. For this reason, early detection is critical. Many technologies might be applied in the different areas of a paper plant. Nevertheless, there are dusty or humid areas where regular heat or smoke detectors might fail under certain circumstances. For these areas, especially located outdoors, innovative state-of-the-art detection solutions might be applied, like Video Fire Detection (VFD). NFPA 72 standard for flame and smoke detection NFPA 72 provides guidelines to implement this technology for flame and smoke detection NFPA 72 provides guidelines to implement this technology for flame and smoke detection, opening interesting alternatives for designers and fire protection engineers. Many EHS managers and fire protection professionals selected VFD, because it is the only fire detection solution that effectively covered their needs. Many engineers, specialized in fire protection for paper plants, explained that they tested linear heat detection, aspiration smoke detection, IR/UV detectors and even beams, but none of these technologies performed as they needed on the dirtiest or more humid areas. Video Fire Detection (VFD) solutions Outdoor storage areas are often unprotected, because deploying flame or heat detection in large open areas can be costly and mostly ineffective. VFD solutions can detect smoke and flames in outdoor conditions, allowing the monitoring and protection of wood and paper bales in large areas. Fire detection and alarm systems should be designed with the following goals: Minimize risk of fires, including the use of fire detection technology in areas where regular detection technologies cannot be implemented or are not practical. Minimize risk of flame and smoke spread, with state-of-the-art detection algorithms that guarantee fast and effective detection. Also, reliable algorithms minimize the possibility of nuance or unwanted alarms. In case of a fire, fast detection gives occupants life-saving time to reach to a place of safety, before the flames and smoke have spread to dangerous levels. Global production of paper and pulp reached 490 million tons in 2020, with many industries and markets depended on the paper and pulp supply chain. That is why innovative ways to protect this supply chain, are key to sustain the paper market growth in the future.
Mobile Firefighting Systems Provide Flexible Fire Protection For Major Facilities
Within traditional commercial and industrial firefighting systems, engineers have primarily focused on permanent installation designs rather than entertaining alternative or supplemental mobile firefighting systems. Permanent installation design is typically better understood, supported, and supplied throughout the fire protection engineering and manufacturing community. However, mobile firefighting systems provide unique solutions and advantages compared to their permanent installation cousins such as flexible deployment, simpler servicing, improved economy, and much higher performance availability. The combination of both systems is frequently the most strategic solution for the facility operator. Limitations of fixed installation systems Permanent installation (fixed) systems include everything from sprinklers, foam systems, primary watermain pumps, and the plethora of piping in between. A large refinery complex will need to address various hazard mitigation and control problems that span both hardware and personnel needs. In the event standard hazard mitigation safety procedures and equipment have failed, the facility immediately initiates a hazard control operation. Passive fixed systems automatically engage the hazard through an array of sensors, mechanical triggers, and control algorithms. A properly designed system with adequate hazard coverage, preplanning, preventative maintenance, and testing will successfully terminate the hazard, while firefighting personnel respond and ensure no further hazards develop. This conceptual approach relies on hardware and personnel all operating as planned…. Combining permanent and mobile apparatus "According to plan" would never have any failures or fires, but history has a different script. In the worst-case petrochemical scenario, fixed systems fail to extinguish a hazard putting the entire response on human and mobile hardware resources. This would include but is not limited to firetrucks, mobile high-flow pumping systems, large mobile monitors, foam proportioning units, and large diameter layflat hose. This type of response escalates into a larger scale operation, sometimes involving agencies beyond the facility operator itself. Although a low probability event, the risk to life and property is significantly substantial. Fixed systems may be rendered inoperable due to the loss of electrical power or actual physical damage Reducing fire-related expenditureMore typical than the worst-case scenario, facilities experience both maintenance-related system downtimes and natural phenomena damage such as extreme weather and seismic events. In this case, fixed systems may be rendered inoperable due to the loss of electrical power or actual physical damage. In any of these situations, mobile fire apparatus may fill the gap requirements of the facility as their flexible storage and deployment would protect them from everything but the worst natural disasters. Their further benefit is that a smaller set of mobile apparatus resources may be used to protect a larger amount of infrastructure, especially while in use in a mutual-aid program between facilities and communities. According to the NFPA's report "Total Cost of Fire in the United States", fire-related damages and expenditures from 1980 to 2014 have risen from roughly $200B (adjusted for inflation to 2014) to nearly $330B. The greatest expenditure is in fire safety costs in building construction, amounting to $57.4B. Although the overall losses per year as a ratio to protection expenditures has dropped by roughly 70% over the past 30 years, petrochemical facility losses have continued to rise over the same time. In the worst-case petrochemical scenario, fixed systems fail to extinguish a hazard Petrochemical facility challenges According to the NFPA, refineries or natural gas plants had reported an average of 228 fires or explosions per year through the 1990s. Furthering this data with Marsh's "100 Largest Losses, 25th edition", refinery losses have continually expanded throughout the last two decades with 11 of the top 20 largest losses of the past 40 years happening during or after the year 2000. Two primary drivers of this trend are the advanced age of petrochemical facilities and their staggering complexity. As oil margins fall, upstream operational businesses are detrimentally affected by reduced investment in everything to new equipment, maintenance and passive safety systems. There is an observable correlation between a major oil price drop followed by upstream facility fire losses. Even with reduced investment and oil throughput growth rates, US refinery utilisation at the end 2017 was at 96.7%, the highest since 2005 (Marsh, The Impact of the Price of Oil). The short story is that systems and personnel are being asked to do more with less with each passing year. Cost-effective mobile apparatus systems Mobile fire apparatus is generally more cost-effective to procure when using standardised designs and application methodology. They can access open water sources by either drafting (when in close proximity to the water) or using floating source pumps (for variable level or difficult access water sources). Mobile fire apparatus is generally more cost-effective to procure when using standardized designs and application methodology With this open water access, they can provide significantly more water (upwards of 10,000 GPM or more per system if necessary) than any typical fixed fire pumping solution. Moreover, as their primary benefit, they are easy to move and deploy. This benefit allows them to be utilised at the point of hazard as needed while being easily accessible for service. While fixed systems are installed at "every known" hazard and must be continually maintained to operate effectively, mobile systems may be used sitewide or across facilities. This flexibility reduces overall capital expenditure requirements and establishes a valuable primary and secondary firefighting system depending on the hazard and facility resources. Combining fixed and mobile systems Permanent installation fire suppression systems are a mainstay of modern day firefighting. They provide immediate passive response with little human intervention. However, as facility utilisation is pushed to maximum capacity while fixed systems continually age out without adequate replacement or maintenance, mobile systems will need to both fill the response gap and provide a final wall to total loss incidents. The reality is that both fixed and mobile systems need to work together to provide the safest possible operation. Service and training requirements need to also be maintained to manage an adequate, or even better, exemplary response to hazard control incidents. Managing major facility uptime requires continuous oversight and to drive hazard mitigation standards throughout the organisation, including executive management. A safe, reliable and fully-functional plant is also a profitable and cost-effective plant much like a healthy worker is a better worker. Protect your people and property and you will protecting your company's future.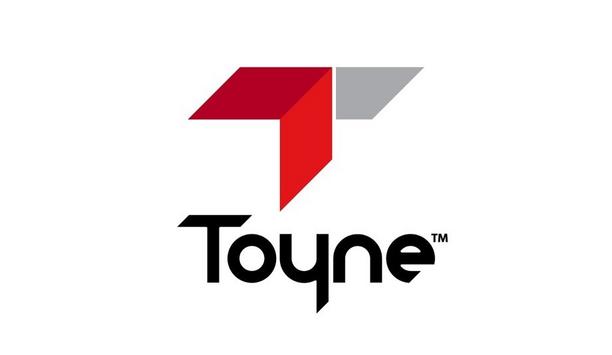 Toyne Provides Two Pumper Vehicles To The Sacramento Metropolitan Fire District To Enhance Firefighting Operations
California's seventh-largest fire agency, the Sacramento Metropolitan Fire District, has taken delivery of two Toyne Pumper Tankers. These two trucks are the district's first Toyne-built apparatus. Both pumper tankers will replace older engines, enhancing their capacity to fight fires. For twenty years, the Sacramento Metropolitan Fire District (Metro Fire) has kept a watchful eye over a 359 square mile territory, which encompasses 23 communities and nearly 745,000 residents. To cover this region, Metro Fire has around 600 firefighters, 360 apparatus, and operates out of 41 stations. Each year they respond to tens of thousands of calls, taking over 80,000 calls in 2012 alone. The district's new Toyne apparatus were designed to meet the needs of the growing communities. Quick fire suppression Each apparatus is equipped with a pair of Waterous CSPA 1000 and E511-C pumps Customized with identical specifications, Metro Fire's pumper tankers are equipped with bolted/painted stainless steel bodies and are mounted to the Kenworth T800 two-door chassis. Power comes from a Paccar MX 13 engine (producing 510 peak horsepower) and an Allison 4500 EVS transmission. For quick fire suppression, each apparatus is equipped with a pair of Waterous CSPA 1000 and E511-C pumps that are controlled by a Fire Research Pump Boss pressure governor. To complement the pumps' ability to quickly move water, a 2,000-gallon UPF storage tank was installed. An ICI SL Plus tank gauge monitors the tank. Strengthening response effectiveness Metro Fire's trucks are fitted with additional equipment that will strengthen response effectiveness. Each apparatus has an Akron Apollo Hi Riser monitor, a set of Whelen PFS2 telescoping lights, and a Foam Pro 1600 Class A foam system. "Delivering two Toyne Pumper Tankers to the Sacramento Metropolitan Fire District is something we are very proud of," said Michael Schwabe, President of Toyne, Inc. "Serving such a large fire district, the men and women of Metro Fire deserve apparatus that can handle any call, and that's what we do at Toyne: build apparatus that are ready to take the call." Sacramento Metro's latest fire apparatus were sold to Metro Fire by Hi-Tech Emergency Vehicle Service, a Toyne dealer based out of Oakdale, California.
Toyne Provides A Pumper Vehicle To Enhance Emergency Response Capabilities Of Geyserville Fire Protection District
In Sonoma County, California, Geyserville Fire Protection District (GFPD) strengthened its emergency response capabilities after receiving delivery of a customized pumper from Toyne, Inc., a fire apparatus manufacturer. The latest addition to their fleet comes at a time when the threat of wildfires is an ever-present concern for the district. Earlier this fall, members of the GFPD were among the countless number of first responders that worked tirelessly to contain the Kincade Fire – the largest wildfire to ever occur in Sonoma County. Bolted stainless steel GFPD's new pumper is mounted on a Spartan Metro Star SMFD chassis and features a 10-inch raised roof cab. Fitted with a 380-horsepower Cummins ISL 9 engine and an Allison 3000 EVS transmission, the apparatus has the power to meet the demands of Sonoma County's diverse terrain. This Toyne is built with bolted stainless steel, ensuring a long life of service. Water is dispersed by a 1,250-gallon-per-minute Hale Qflo pump, CBP PTO pump, Fire Research Total Control pressure governor, and also includes an Akron Hi Riser monitor. Geyserville's new apparatus is equipped with a 600-gallon UPF tank and an ICI SL Plus tank gauge. Additional features include a Foam Pro 2001 Class A foam system and Fire Research SPA530-Q28 telescoping lights, allowing GFPD to be prepared for any call. Other unincorporated communities We are very proud to deliver this pumper to the Geyserville Fire Protection District" "We are very proud to deliver this pumper to the Geyserville Fire Protection District," said Michael Schwabe, president and CEO of Toyne, Inc. "With their unwavering dedication in responding to emergencies on a moment's notice, they deserve to have equipment and apparatus that are up to the task. And their Toyne Pumper is destined to serve and take the call without hesitation too." Formed in 1996, Geyserville Fire Protection District serves over 5,000 residents in Geyserville, Alexander Valley, Chalk Hill, Dry Creek Valley, and other unincorporated communities of northern Sonoma County, California. In total, the district covers more than 215 square miles of Wine Country. To protect the county's largest fire district, GFPD utilizes three fire stations and a fleet of more than eight apparatus. The district is operated by two full-time and 31 volunteer firefighters. On average, crews respond to nearly 600 calls per year. High-Wind conditions On October 23, 2019, GFPD and other fire units responded to a call about a brush fire on John Kincade Road northeast of Geyserville. Due to high-wind conditions in the area, the fire grew rapidly over several days. Members of the fire district, along with hundreds of other responders, worked around the clock to battle the blaze and assist with evacuations in what is now called the Kincade Fire. After spreading through more than 77,000 acres, the wildfire was fully contained on the 6th of November. Driven to become better prepared for future wildfires, the delivery of their Toyne Pumper marks another step toward that goal. The pumper was sold to Geyserville by Hi-Tech Emergency Vehicle Service, Inc., a Toyne dealer based out of Oakdale, California.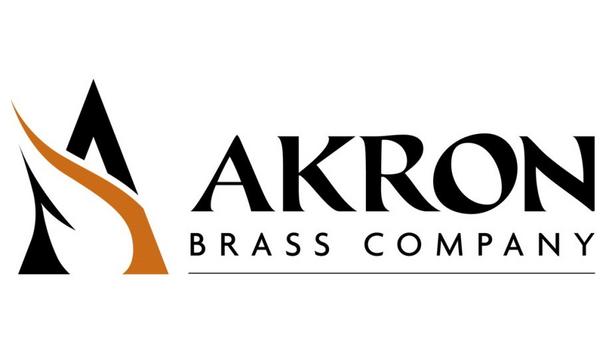 Why Properly Maintaining Handline Nozzles Is Critical
As a professional firefighter, one has likely grown accustomed to people depending on them when disaster strikes their property. And just as the fellow citizens depend on them to suppress a dangerous fire, they depend on fire hoses and other equipment to function efficiently so that the firefighter can do their job. Below is a look at the key role handline nozzles play in extinguishing fires and how they can ensure that the nozzle is kept in good working order. Why is proper nozzle maintenance so important? "The most important element for firefighters to remember with regard to nozzles is that the nozzle is your primary weapon. As such, it's extremely important that you care for it properly; it should be taken care of in the same manner that a soldier would care for their weapon. You should have a thorough understanding of its operation, maintenance requirements and any special features", Mike Kirby, Fire Rescue Magazine. nozzle maintenance No two fires are exactly alike. A handline nozzle plays a vital role in extinguishing fires because it performs three important functions that help firefighters customize their approach to a fire. In addition to controlling the flow of water, a nozzle provides the proper reach to access the fire and enables a firefighter to create the proper reach and angle while spraying the fire. Without the proper maintenance, a nozzle may fall short in one or more of these areas, preventing a firefighter from extinguishing a fire. What tasks should be performed during maintenance? Maintaining the handline nozzle is a relatively simple process that can be performed by anyone who uses a fire hose. Any firefighter who uses a hose should receive comprehensive training on nozzle maintenance and should receive ongoing training on a regular basis. Here are some of the key tasks that you should cover when performing nozzle maintenance: Gasket inspection: Check the gasket housed within the female coupling to make sure that it is intact. Regular cleaning: Clean and flush the nozzle regularly to ensure that it is free of dust, dirt, road grime, and brackish water that can impact water distribution. Lubrication: Only lubricate where and when based on manufacturer recommendations. Component check: Inspect the nozzle, including swivel, handle, pistol grip, baffle head and bumper, and any other moving parts to make sure that it is fully intact and has no damaged or loose components Flow testing: Make sure that the nozzle is producing a robust stream of water before deeming it ready to use. It is recommended that nozzles be flow tested using a flow meter. tips and recommendations How frequently should nozzle maintenance be performed? While the frequency of nozzle maintenance will ultimately depend on how frequently one uses the nozzle, a general rule of thumb is to perform a visual inspection of the nozzle every day and comprehensive maintenance with flow testing at least once weekly. General cleaning should be performed after every use to ensure that the nozzle is ready for immediate use. If one detects a faulty or missing component, they should reach out to a dependable firefighting equipment supplier immediately to order replacement components. Depending on the condition of the nozzle, a full replacement might be a more cost-effective long-term option. If one is unsure about the best way to proceed, a product expert can provide tips and recommendations. inconsistent water flow What can happen if one fails to properly maintain handline nozzles? Failure to maintain a nozzle can produce a host of unpleasant consequences and may even prevent firefighters from saving lives. Potential problems range from inconsistent water flow and pressure to the inability to dispense water. Here are some of the possible problems that can arise if one fails to properly maintain the nozzle: Poor water flow: Accumulation of debris inside the nozzle can negatively impact the quality of the water stream Lack of pressure: A poorly maintained nozzle may not deliver the pressure needed to reach a fire Nozzle seizing: If nozzle components are not well lubricated, the nozzle can "seize up" and fail to deliver water onboarding and training platforms What steps can one take to make nozzle maintenance a top priority? As a firefighter, it is up to them to make sure that the gear and equipment is in good working order. Securing buy-in from the leadership team is always a good first step to ensure that maintenance receives the proper emphasis. Ideally, nozzle maintenance should be incorporated into the onboarding and training platforms. For best results, firefighters should have hands-on opportunities to examine a nozzle and identify any missing components or flaws. Flow testing should also be included in the training materials to ensure that users fully understand how a nozzle can dictate how a fire is extinguished. firefighting equipment industry What is the single best way to ensure that the nozzle is in good working order? Even if you follow the tips above and keep the handline nozzle in good working order, there is no guarantee that the nozzle will work perfectly with every use. The single best step they can take to ensure that the nozzle is properly maintained is to seek the guidance of a leader in the firefighting equipment industry. For over 100 years, Akron Brass has helped professional firefighters in the United States, Europe, Latin America, Africa, and Southeast Asia keep their equipment in proper working order. As an ISO-certified company, Akron Brass is committed to continually improving our nozzle testing and quality assurance procedures. The company leaves no stone unturned in their efforts to ensure that the firefighters find a reliable handline nozzle that meets the needs of their fire department. The company can also provide guidance related to maintenance and spare parts. firefighting equipment experts Proper nozzle maintenance is a critical procedure that should be a top priority for every fire department. Failure to maintain the nozzles can interfere with water flow and prevent firefighters from extinguishing a fire. To help ensure that the handline nozzles are properly maintained, contact the firefighting equipment experts with Akron Brass. With over a century of experience in the fire equipment industry, they have factory trained specialists across the globe who can assist everyone with their needs.