Akron Brass FIRE NOZZLES
(144)
Nozzle products updated recently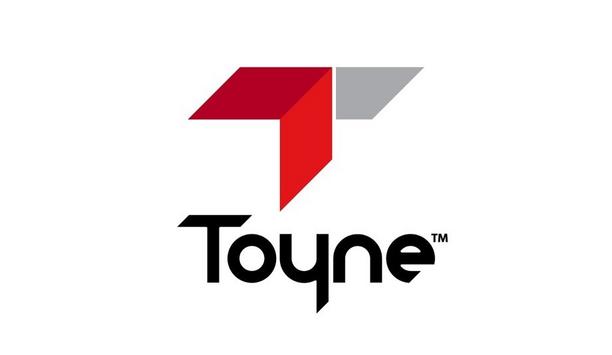 Toyne Provides Two Pumper Vehicles To The Sacramento Metropolitan Fire District To Enhance Firefighting Operations
California's seventh-largest fire agency, the Sacramento Metropolitan Fire District, has taken delivery of two Toyne Pumper Tankers. These two trucks are the district's first Toyne-built apparatus. Both pumper tankers will replace older engines, enhancing their capacity to fight fires. For twenty years, the Sacramento Metropolitan Fire District (Metro Fire) has kept a watchful eye over a 359 square mile territory, which encompasses 23 communities and nearly 745,000 residents. To cover this region, Metro Fire has around 600 firefighters, 360 apparatus, and operates out of 41 stations. Each year they respond to tens of thousands of calls, taking over 80,000 calls in 2012 alone. The district's new Toyne apparatus were designed to meet the needs of the growing communities. Quick fire suppression Each apparatus is equipped with a pair of Waterous CSPA 1000 and E511-C pumps Customized with identical specifications, Metro Fire's pumper tankers are equipped with bolted/painted stainless steel bodies and are mounted to the Kenworth T800 two-door chassis. Power comes from a Paccar MX 13 engine (producing 510 peak horsepower) and an Allison 4500 EVS transmission. For quick fire suppression, each apparatus is equipped with a pair of Waterous CSPA 1000 and E511-C pumps that are controlled by a Fire Research Pump Boss pressure governor. To complement the pumps' ability to quickly move water, a 2,000-gallon UPF storage tank was installed. An ICI SL Plus tank gauge monitors the tank. Strengthening response effectiveness Metro Fire's trucks are fitted with additional equipment that will strengthen response effectiveness. Each apparatus has an Akron Apollo Hi Riser monitor, a set of Whelen PFS2 telescoping lights, and a Foam Pro 1600 Class A foam system. "Delivering two Toyne Pumper Tankers to the Sacramento Metropolitan Fire District is something we are very proud of," said Michael Schwabe, President of Toyne, Inc. "Serving such a large fire district, the men and women of Metro Fire deserve apparatus that can handle any call, and that's what we do at Toyne: build apparatus that are ready to take the call." Sacramento Metro's latest fire apparatus were sold to Metro Fire by Hi-Tech Emergency Vehicle Service, a Toyne dealer based out of Oakdale, California.
Toyne Provides A Pumper Vehicle To Enhance Emergency Response Capabilities Of Geyserville Fire Protection District
In Sonoma County, California, Geyserville Fire Protection District (GFPD) strengthened its emergency response capabilities after receiving delivery of a customized pumper from Toyne, Inc., a fire apparatus manufacturer. The latest addition to their fleet comes at a time when the threat of wildfires is an ever-present concern for the district. Earlier this fall, members of the GFPD were among the countless number of first responders that worked tirelessly to contain the Kincade Fire – the largest wildfire to ever occur in Sonoma County. Bolted stainless steel GFPD's new pumper is mounted on a Spartan Metro Star SMFD chassis and features a 10-inch raised roof cab. Fitted with a 380-horsepower Cummins ISL 9 engine and an Allison 3000 EVS transmission, the apparatus has the power to meet the demands of Sonoma County's diverse terrain. This Toyne is built with bolted stainless steel, ensuring a long life of service. Water is dispersed by a 1,250-gallon-per-minute Hale Qflo pump, CBP PTO pump, Fire Research Total Control pressure governor, and also includes an Akron Hi Riser monitor. Geyserville's new apparatus is equipped with a 600-gallon UPF tank and an ICI SL Plus tank gauge. Additional features include a Foam Pro 2001 Class A foam system and Fire Research SPA530-Q28 telescoping lights, allowing GFPD to be prepared for any call. Other unincorporated communities We are very proud to deliver this pumper to the Geyserville Fire Protection District" "We are very proud to deliver this pumper to the Geyserville Fire Protection District," said Michael Schwabe, president and CEO of Toyne, Inc. "With their unwavering dedication in responding to emergencies on a moment's notice, they deserve to have equipment and apparatus that are up to the task. And their Toyne Pumper is destined to serve and take the call without hesitation too." Formed in 1996, Geyserville Fire Protection District serves over 5,000 residents in Geyserville, Alexander Valley, Chalk Hill, Dry Creek Valley, and other unincorporated communities of northern Sonoma County, California. In total, the district covers more than 215 square miles of Wine Country. To protect the county's largest fire district, GFPD utilizes three fire stations and a fleet of more than eight apparatus. The district is operated by two full-time and 31 volunteer firefighters. On average, crews respond to nearly 600 calls per year. High-Wind conditions On October 23, 2019, GFPD and other fire units responded to a call about a brush fire on John Kincade Road northeast of Geyserville. Due to high-wind conditions in the area, the fire grew rapidly over several days. Members of the fire district, along with hundreds of other responders, worked around the clock to battle the blaze and assist with evacuations in what is now called the Kincade Fire. After spreading through more than 77,000 acres, the wildfire was fully contained on the 6th of November. Driven to become better prepared for future wildfires, the delivery of their Toyne Pumper marks another step toward that goal. The pumper was sold to Geyserville by Hi-Tech Emergency Vehicle Service, Inc., a Toyne dealer based out of Oakdale, California.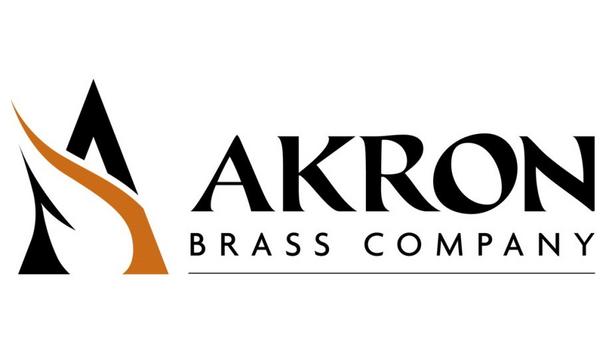 Why Properly Maintaining Handline Nozzles Is Critical
As a professional firefighter, one has likely grown accustomed to people depending on them when disaster strikes their property. And just as the fellow citizens depend on them to suppress a dangerous fire, they depend on fire hoses and other equipment to function efficiently so that the firefighter can do their job. Below is a look at the key role handline nozzles play in extinguishing fires and how they can ensure that the nozzle is kept in good working order. Why is proper nozzle maintenance so important? "The most important element for firefighters to remember with regard to nozzles is that the nozzle is your primary weapon. As such, it's extremely important that you care for it properly; it should be taken care of in the same manner that a soldier would care for their weapon. You should have a thorough understanding of its operation, maintenance requirements and any special features", Mike Kirby, Fire Rescue Magazine. nozzle maintenance No two fires are exactly alike. A handline nozzle plays a vital role in extinguishing fires because it performs three important functions that help firefighters customize their approach to a fire. In addition to controlling the flow of water, a nozzle provides the proper reach to access the fire and enables a firefighter to create the proper reach and angle while spraying the fire. Without the proper maintenance, a nozzle may fall short in one or more of these areas, preventing a firefighter from extinguishing a fire. What tasks should be performed during maintenance? Maintaining the handline nozzle is a relatively simple process that can be performed by anyone who uses a fire hose. Any firefighter who uses a hose should receive comprehensive training on nozzle maintenance and should receive ongoing training on a regular basis. Here are some of the key tasks that you should cover when performing nozzle maintenance: Gasket inspection: Check the gasket housed within the female coupling to make sure that it is intact. Regular cleaning: Clean and flush the nozzle regularly to ensure that it is free of dust, dirt, road grime, and brackish water that can impact water distribution. Lubrication: Only lubricate where and when based on manufacturer recommendations. Component check: Inspect the nozzle, including swivel, handle, pistol grip, baffle head and bumper, and any other moving parts to make sure that it is fully intact and has no damaged or loose components Flow testing: Make sure that the nozzle is producing a robust stream of water before deeming it ready to use. It is recommended that nozzles be flow tested using a flow meter. tips and recommendations How frequently should nozzle maintenance be performed? While the frequency of nozzle maintenance will ultimately depend on how frequently one uses the nozzle, a general rule of thumb is to perform a visual inspection of the nozzle every day and comprehensive maintenance with flow testing at least once weekly. General cleaning should be performed after every use to ensure that the nozzle is ready for immediate use. If one detects a faulty or missing component, they should reach out to a dependable firefighting equipment supplier immediately to order replacement components. Depending on the condition of the nozzle, a full replacement might be a more cost-effective long-term option. If one is unsure about the best way to proceed, a product expert can provide tips and recommendations. inconsistent water flow What can happen if one fails to properly maintain handline nozzles? Failure to maintain a nozzle can produce a host of unpleasant consequences and may even prevent firefighters from saving lives. Potential problems range from inconsistent water flow and pressure to the inability to dispense water. Here are some of the possible problems that can arise if one fails to properly maintain the nozzle: Poor water flow: Accumulation of debris inside the nozzle can negatively impact the quality of the water stream Lack of pressure: A poorly maintained nozzle may not deliver the pressure needed to reach a fire Nozzle seizing: If nozzle components are not well lubricated, the nozzle can "seize up" and fail to deliver water onboarding and training platforms What steps can one take to make nozzle maintenance a top priority? As a firefighter, it is up to them to make sure that the gear and equipment is in good working order. Securing buy-in from the leadership team is always a good first step to ensure that maintenance receives the proper emphasis. Ideally, nozzle maintenance should be incorporated into the onboarding and training platforms. For best results, firefighters should have hands-on opportunities to examine a nozzle and identify any missing components or flaws. Flow testing should also be included in the training materials to ensure that users fully understand how a nozzle can dictate how a fire is extinguished. firefighting equipment industry What is the single best way to ensure that the nozzle is in good working order? Even if you follow the tips above and keep the handline nozzle in good working order, there is no guarantee that the nozzle will work perfectly with every use. The single best step they can take to ensure that the nozzle is properly maintained is to seek the guidance of a leader in the firefighting equipment industry. For over 100 years, Akron Brass has helped professional firefighters in the United States, Europe, Latin America, Africa, and Southeast Asia keep their equipment in proper working order. As an ISO-certified company, Akron Brass is committed to continually improving our nozzle testing and quality assurance procedures. The company leaves no stone unturned in their efforts to ensure that the firefighters find a reliable handline nozzle that meets the needs of their fire department. The company can also provide guidance related to maintenance and spare parts. firefighting equipment experts Proper nozzle maintenance is a critical procedure that should be a top priority for every fire department. Failure to maintain the nozzles can interfere with water flow and prevent firefighters from extinguishing a fire. To help ensure that the handline nozzles are properly maintained, contact the firefighting equipment experts with Akron Brass. With over a century of experience in the fire equipment industry, they have factory trained specialists across the globe who can assist everyone with their needs.