Graeme Lockhart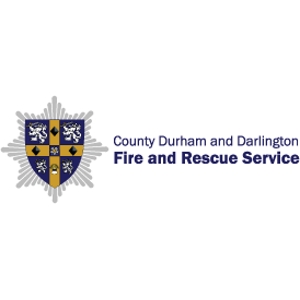 Graeme Lockhart
Information Services Manager,
County Durham and Darlington Fire and Rescue Service
Graeme Lockhart is working as an Information Services Manager at County Durham & Darlington Fire & Rescue Service. Previously, he worked as an Information Officer at Buckinghamshire County Council. Graeme holds a BA (Hons) degree in Business Administration and Management from Northumbria University.
News mentions
Infographics announced that County Durham and Darlington Fire and Rescue is the latest Service to move to the FireWatch Cloud – a fully managed service based on the Microsoft Azure platform. The new FireWatch Cloud solution will provide a resilient architecture, flexible access from remote locations, and includes software upgrade services and other benefits. reduces infrastructure costs Graeme Lockhart, Information Services Manager at County Durham and Darlington Fire and Rescue Service, said: "We are delighted to be working with Infographics on our move to the FireWatch cloud platform, which reinforces the Service's ambition to move products to the cloud where clear benefits can be delivered. "We anticipate the project will help reduce infrastructure costs associated with running a complex on premise ERP system, as well as releasing capacity from our ICT team – who will no longer need to manage upgrades and support. Infographics are also in a better position to provide excellent customer support, as they can more easily monitor, access and manage the whole environment." Fire service management capabilities The FireWatch Cloud solution will provide a range of benefits accessible from Azure, including the connected fire service management capabilities for: Real-time integrated HR, Training & Development, Vehicle and Resource Availability Employee self-service from a single platform Vehicle-level availability status based on resource needs and priority – calculated to-the-minute Graphical County-wide Availability Map status and change notifications of the same data Mobile-optimized client, with booking on/off duty facility and real-time status views SMS-based workflows and booking on/off duty processes with crewing exception notifications for managers Clear and compelling benefits Russell Wood, Commercial Manager at Infographics, said: "We are delighted to announce County Durham and Darlington as another new client of our FireWatch Cloud offering. This follows multiple other recent new FRS contracts, with more to follow. "The benefits of the specialist, connected FireWatch Fire Service Management platform in the Cloud are clear and compelling – providing our clients with the 'big picture' of their operations."
Experts sections