Hochiki Europe Couplings: Adapters & Fittings
(1)
Browse Couplings: Adapters & Fittings
Adapter/Fitting products updated recently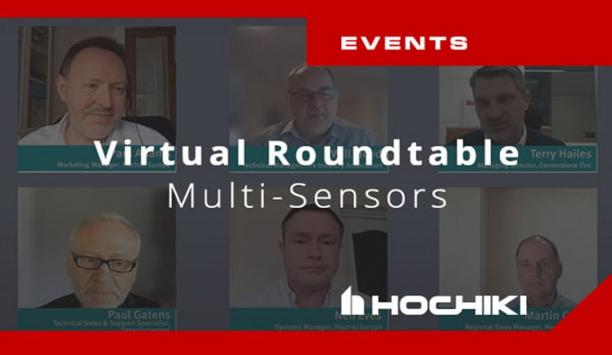 Detectortester Invited By Hochiki For A Virtual Roundtable
The discussion covered a wide range of topics all linked to multi-sensor detectors and featured a panel of experts including our own Paul Gatens. With the development and installation of multi-sensors continuing to grow, our training and support teams are experiencing an increasing number of enquiries about how these devices should be tested. As well as covering this point, the roundtable also provided an opportunity to discuss the importance of false alarm reduction, certification, and the growing requirement for devices to incorporate CO detection in order to better calculate the presence of a real fire. The panel consisted of: Paul Adams, Marketing Manager, Hochiki Europe (Chair) Terry Hailes, Managing Director, Cornerstone Fire Paul Gatens, Technical Sales and Support Specialist, Detectortesters Will Lloyd, Technical Manager, Fire Industry Association Martin Green, Regional Sales Manager, Hochiki Europe Neil Eves, Systems Manager, Hochiki Europe These topics made for plenty of discussion across the panel which you can experience across four separate videos on Hochiki Europe's YouTube channel.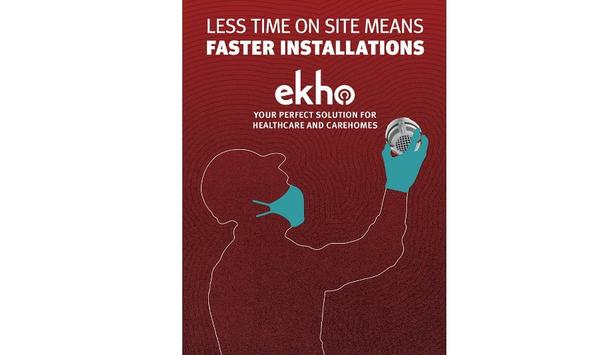 Argus Spectrum International And Hochiki Europe Present Ekho, The Solution For COVID-Hospitals
Argus Spectrum International, a foremost manufacturer of wireless fire detection technology, and Hochiki Europe, a renowned life safety manufacturer are pleased to announce their partnership and the launch of the 'Ekho' hybrid wireless fire detection and alarm system for COVID-hospitals. Ekho is a wireless-based family of products that can be seamlessly and fully integrated into Hochiki's ESP protocol. Ekho is the next generation of hybrid wireless fire detection and outperforms competitive systems in a number of ways. Ekho is a highly practical solution for medical facilities, especially during the current COVID-19 pandemic. Ekho provides a simple design and commissioning process, minimizing installation time, and reducing the number of visits to the project site. Advanced Technical Specifications Self-configuring mesh network: Automatically adapting to changing operating conditions: all devices automatically choose a parent expander depending on the quality of connection. Using the latest in radio networking technology, the Ekho hybrid wireless system provides a robust 'always on' network of devices which can automatically adapt to changing environmental conditions – offering installers an unparalleled level of reliability. Communication range – 1200 meters in open air Capacity: Up to 126 wireless expanders and devices per Translator module (with a maximum of 10 Translators per loop, dependent on local standards) Battery life: Up to 10 years Wide range of devices: Wireless sensor types, as well as I/O units, a sounder, a sensor/voice-sounder/VAD, and a manual call point Compliance with EN54 And RED Ekho system is the first wireless fire detection system to receive the Radio Equipment Directive (RED) The Ekho product range is certified to European EN54 standards by BRE Global and accredited with the LPCB mark. BRE Global certification confirms the highest levels of performance and reliability for Ekho wireless products! In record time – 1 year only - 13 Ekho products received approval to the mandatory standards required in the European fire detection sector. Moreover, the Ekho system is one of the first wireless fire detection systems to receive the Radio Equipment Directive (RED) certification. Solution for the healthcare Ekho's sophisticated and versatile hybrid wireless technology provides a cost-effective and reliable fire detection solution to a range of challenging applications and problem sites. 1. Fast and easy design configuration Once you have conducted a site survey, you can design a hybrid wireless system from the comfort of your desk, without having to revisit the site. All you need is access to the floor plans and your laptop running the free Ekho Configurator software. All of the wireless devices can be easily activated and paired with the translators before installation, saving time on site. This is due to the self-configuring nature of the Ekho system's mesh network of expanders. 2. Installation: 1,000 sq.m in 1 day by 2 workers! An Ekho hybrid wireless system requires minimal electrical skill or the installation of fire-resistant cables. Two unskilled workers can install a system covering 1000 sq.m in just one day. Reliability, Flexibility, & Performance When minimum time on site (hospitals) or minimum disruption (care homes) are key factors for the project, Ekho is the best solution. This statement is confirmed by 17 new hospitals built by the Russian Government in the fight against COVID-19 in 60 days. More than 40,000 wireless devices of Ekho system technology were installed and commissioned in the new medical centers with a total area of 200 thousand sq.m. Ekho takes hybrid wireless fire detection to new levels of reliability, flexibility, and performance. Ekho technology is proven in over 150,000 projects worldwide. Thanks to the close collaboration with the Hochiki team and Argus Spectrum International we are very proud to bring a new fire detection product to the global market.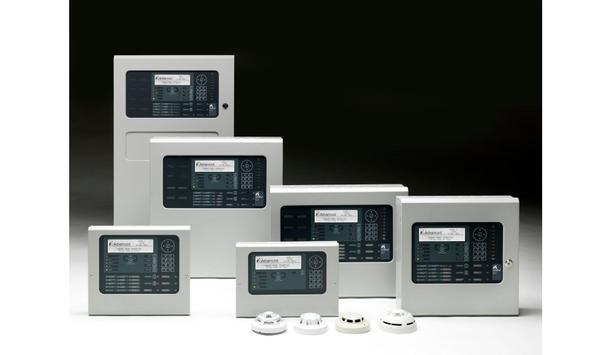 Advanced Provides An Intelligent Fire Detection System For Revlon's Headquarters
An intelligent fire detection system from UK manufacturer, Advanced, has been installed at the South African head office of cosmetics manufacturer, Revlon. Situated in South Africa's Gauteng province, Revlon's headquarters comprises of an administration building, warehousing facility, and manufacturing plant. With area usage varying across this large-scale site, the end-user required that there be immediate identification of the location of any alarm activations An intelligent fire detection system that uses each device's unique address to automatically identify the location of the alarm condition was therefore specified. Fire detection system Advanced's long-term partner, Technoswitch, supplied the equipment to Brakpan-based fire detection and suppression installers, JMN Projects, who were appointed to design and install the fire detection system. Advanced products are our first choice whenever we need to specify a fire detection system" Brett Birch, General Manager at Technoswitch, said: "Advanced products are our first choice whenever we need to specify a fire detection system, so obviously we did so again when asked to propose a system for Revlon's head office. Advanced panels are exceptionally well made, and they offer an unrivaled reliability record. They're also simple to program and configure, plus the aftersales support is excellent." Cost-Effective solution The 1-loop MxPro 5 fire panel from Advanced was installed alongside eight Fire Beam reflective optical beam detectors, 32 Apollo optical detectors, eight Discovery manual call points, and 10 Apollo sounder beacons. Technoswitch's 27.5V DC boxed power supplies were customized for the specific site requirements, providing battery backup for the optical beam detectors. With the communication of any emergency notifications on the fire detection network needing to be relayed to the responsible staff on-site, the end-user also required a GS-22 SMS Communicator to be integrated with the fire system. The Communicator provides a cost-effective solution to transmitting emergency signals from the fire panel's fire and fault relays to a mobile device – with instant notification of any issues being sent in seconds across this large-scale site. Multiprotocol fire system Steve Carroll, General Manager for the Middle East at Advanced, said: "Where production and commercial activity run side-by-side, Advanced's ease of installation and configuration make tailoring specific protection to individual buildings, areas or floors, effortless. The robust and proven technology of Advanced fire systems give our customers peace of mind that their staff and property are well protected, so they can concentrate on running their business." MxPro 5 panels are backward compatible with existing MxPro 4 networks The MxPro 5 is the unbeatable multiprotocol fire system. Approved to EN54-2, 4, and 13, it offers four protocols, Apollo, Argus, Hochiki, and Nittan, and a completely open installer network that benefits from free training and technical support. Panels can be used in single-loop, single-panel format or easily configured into high-speed networks of up to 200-panels covering huge areas. MxPro 5 panels are backward compatible with existing MxPro 4 networks and include a host of features including AlarmCalm for complete false alarm management and reduction. Intelligent fire systems Advanced, owned by FTSE 100 Company Halma PLC, protects a wide range of prestigious and high-profile sites across the globe – from London's Shard to Abu Dhabi International Airport and Egypt's Cairo Tower. Halma is a global group of life-saving technology companies with a clear purpose to grow a safer, cleaner, healthier future for everyone, every day. Advanced is a pioneer in the development and manufacture of intelligent fire systems. Advanced's reputation for performance, quality, and ease of use see its products specified in locations around the world, from single-panel installations to large, multi-site networks. Advanced's products include complete fire detection systems, multi-protocol fire panels, extinguishing control, fire paging, false alarm management, and reduction solutions as well as emergency lighting.