Turnout/Bunker Gear products updated recently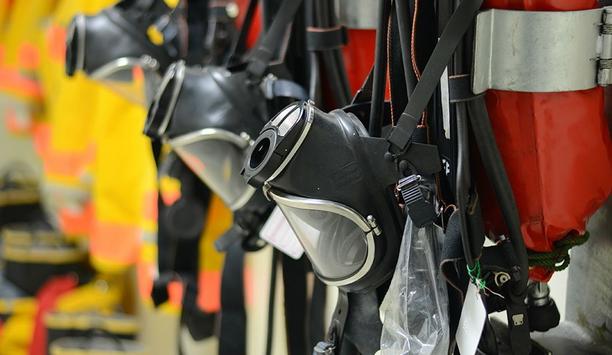 Modern Firefighting Calls For Modern Personal Protective Equipment (PPE)
Fire conditions and extrication events that firefighters arrive at today are very different from the conditions faced years ago. According to research at Underwriter Laboratories (UL), modern homes contain larger quantities of petroleum-based products and plastics that burn faster and hotter versus traditional and more natural materials. Rapid fire spread The result is more rapid and hotter fire growth with exponential increases in heat generation, smoke production and toxicity. Faster flashover and fire propagation, coupled with shorter times to collapse and shorter resident escape times, have changed what firefighters encounter in the average fire and its increased risk to their crews. On the other side, extrication calls are also on the rise, with multiple risks and an ever-present chance for fire, like with newer electric vehicles. New risks call for new and improved stationwear When the call comes in, firefighters rely on their turnout gear (TOG) for protection When the call comes in, firefighters rely on their turnout gear (TOG) for protection, but serious burn injury can occur right through the TOG. The National Fire Protection Association (NFPA) conducted a study that concluded stationwear contributes to overall thermal protection. However, depending upon the stationwear's fiber content and material fabrication, it may also contribute to possible burn injuries. "Our goal at DuPont is to increase firefighters' safety and we have dedicated years of study to ensuring what they are wearing under their turnout gear doesn't contribute to more severe injury, as is the case with polyester and to a lesser degree, cotton," said Jeff Fackler, North American Business Development Director for DuPont. Facing multiple thermal hazards As firefighters face multiple thermal hazards, they rely on the protective properties of their uniform to keep them safe. NFPA notes that the second leading cause of firefighter injuries in the United States is exposure to heat and smoke. Unfortunately, there has been a lack of reporting data that would help explain the severity, type and specific contributing factors, such as the clothing worn underneath the structural firefighting ensemble. Many authorities leave the choice up to the firefighters to determine what stationwear ensemble is to be worn underneath the structural turnout suit. According to the NFPA, the problem with this approach is the lack of knowledge about the risks of wearing non-certified garments, such as synthetics, and the lack of information focusing on factors that contribute to burn injuries. "We are working with DuPont to educate ourselves on how certified performance garments can help reduce risk of further injury during a fire or extrication," said Spotsylvania, Virginia Fire Deputy Chief of Support Services, Jason Irby, adding "Stationwear is the last line of defense and the evidence is hard to ignore." New Research in Preventing Injuries DuPont has worked to add to the level of research and discussion around how turnout gear and stationwear can help protect firefighters. DuPont scientists created Thermo-Man, a life-size manikin with 122 thermal sensors used to predict level, extent and location of potential burns of whole garments in simulated flame exposures. The goal is to test material selection and garment designs, and balance protection, mobility and heat stress. "What we found was that fire will exploit any gaps in turnout gear that may be created as the firefighter bends, climbs and crawls during the firefight," said Jeff Fackler, adding "As a result, serious burn injury can occur right through the turnout gear, and the role of flame-resistant stationwear is to reduce the severity of that injury. In short, what you wear underneath your gear really does matter." Stationwear made from Thermo-Man and Nomex Findings showed that garments made with Nomex will not melt, drip or support combustion, compared to 100% cotton DuPont tested stationwear garments using Thermo-Man to analyze and predict the levels of thermal protection that it provides. Stationwear made with Nomex brand fiber is compliant with NFPA 1975. Findings showed that garments made with Nomex will not melt, drip or support combustion, compared to 100% cotton, and Nomex helps reduce the predicted burn injury by 50%, when exposed to a three-second flame. Firefighters carry, pull, lug and climb with hundreds of pounds of hoses, ladders and other heavy gear. They have to crawl, squat, roll and duck in split-second decisions about their safety. More and more, they face challenges in extrication situations, where the chance of fire is high. Occupational Athletes Just like professional athletes, their gear has to be both comfortable and performance-based to allow freedom of movement, breathability and injury prevention. Associate Professor at the Department of Rehabilitation Sciences & Technology at UW-Milwaukee Dr. Kyle Ebersole has been studying the unique physical demands of firefighters for over a decade. "Firefighters and first responders are occupational athletes," explains Kyle Ebersole, adding "Their job has some extraordinary physical and psychological demands." Performance-enhancing sportswear Performance-enhancing sportswear like you see in the NFL or the Olympics is relatively new to the sports world. However, DuPont has been working on performance fibers for decades that help first responders perform at their best and help reduce the risk of injury. Stationwear made with Nomex fiber cools more effectively due to lower moisture pickup and evaporative resistance. The air permeability helps enable more heat and moisture vapor transmission and increases both cooling and breathability. Enhanced comfort and protection for firefighters This means more comfort and protection to firefighters in wildfire situations, structural rescue and vehicle rescue This means more comfort and protection to firefighters in wildfire situations, structural rescue and vehicle rescue situations. They can fight the fight longer with better performance and less risk of exhaustion. In the sports world, it's well known that what you wear has a major influence on how your body and muscles move during various levels of activity. For athletes and firefighters alike, "The reality is if you become injured, you can't work," said Chief Jason Irby, adding "If I can help my team by providing stationwear that reduces thermal heat, allows them more time to fight a fire or work on getting someone out of a vehicle and it helps prevent burns closest to the skin, it makes total sense." Technical advances and smart fabrics Technical advances and smart fabrics are making stationwear more comfortable and affordable, while allowing for better body heat regulation and adding protection against injury – helping give extra peace of mind to first responders. "They shouldn't have to worry if their stationwear and gear is going to protect them," said Jeff Fackler, adding "And with stationwear made with Nomex, they don't have to."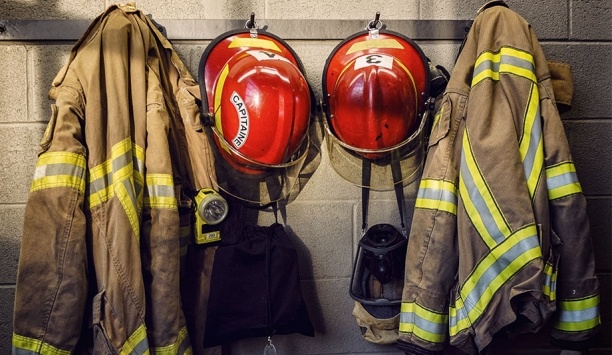 Firefighter Uniform Adapts To Cancer Risk, Active Shooter Threat
More than an outfit. More thought than one leg at a time. Putting on the uniform is not just an ordinary daily task, but a habitual part of preparing for the unexpected. Yes, a firefighter's uniform is more than an outfit. Think about who is wearing it and the risks they are exposed to on a daily basis. The firefighter comes from a long line of heroes, a brotherhood and sisterhood, with traditions to uphold and a reputation to maintain. Their uniform is no different. Its historical navy-blue threads. Classic, professional appearance. Tactical features. Technology-driven fabric. Over time, the uniform's engineering has needed to adapt with new designs and react to worsened exposures and more dangerous rescue missions. The 21st Century firefighter's uniform is unique and specific to the job with current trends fixating on the best user experience while future plans focus on preventative and safety measures due to increased societal and architectural risks. Comfortable firefighter uniform So, what does the 21st Century firefighter want? Comfort. Beyond Personal Protective Equipment, it is an overwhelming plea for a more comfortable uniform to wear. This includes garments that are easy "wash and wear" materials that do not require additional ironing. Firefighters do not want to lose the professional appearance or tactical functionality of the uniform The trend calls for lightweight, breathable, cool-weather wear that is less restrictive and offers more give and more stretch so firefighters can perform their job responsibilities more efficiently. However, they do not want to lose the professional appearance or tactical functionality of the uniform. "We need something that looks presentable every time," said Chief Robert Burdette of Grand Blanc Fire Department, Michigan. Additionally, more firefighters are also starting to wear polo shirts or mesh T-shirts under their Turnout gear, for a lighter weight, more breathable option from the traditional uniform shirt. The trend calls for lightweight, breathable, cool-weather wear that is less restrictive Risk of cancer Unfortunately, comfort is not the only concern firefighters have when it comes to uniforms, or their safety in general. As risky and demanding of a profession the fire service can be, the fires have proven not to be the most hazardous or life threatening. According to the Firefighter Cancer Support Network, "Cancer is the most dangerous threat to firefighter health and safety today." A study conducted by the National Institute for Occupational Safety and Health (NIOSH) concluded that firefighters have a 9% increased chance of being diagnosed with cancer and a 14% increased chance to die from cancer compared to the general United States population. Chief Dennis Jenkerson of the St. Louis Fire Department in Missouri is one of many chiefs actively fighting these statistics. Responsible for 32 firehouses, Jenkerson has witnessed the reality of this threat with the loss of four of his own and understands the validity of the situation. For the last 18 months, the St. Louis Fire Department has made headway implementing a drastic culture change by evaluating everything from equipment, apparel, lifestyle and more. Cancer affecting firefighters "It is so prevalent that everything we do anymore has to do with some emphasis on protecting firefighters from getting cancer," said Chief Mike Ramm of Sylvania Township Fire Department, Ohio. "Cancer is the most dangerous threat to firefighter health and safety today" According to the Firefighter Cancer Support Network, the cancers that have mostly affected firefighters are respiratory (lung, mesothelioma), gastrointestinal (oral cavity, esophageal, large intestine) and kidney. "Testicular cancer is through the roof," added Jenkerson, who has pushed his firefighters to get tested for cancers earlier than normally necessary. He also explained that the imagery of a firefighter drinking from a fire hydrant can no longer happen. He emphasized the importance of cleaning up instantly after every fire. Think of the simple act of removing grimy gloves after a call – at least one hand has been exposed to the cancerous contaminants if it was accidentally used to take off the other glove. If that unwashed, contaminated hand touches food that goes into the mouth of the firefighter, he/she is essentially eating what may cause esophageal, oral cavity or gastric cancers. Cancer is the most dangerous threat to firefighter health and safety today According to the International Association of Fire Fighters (IAFF) via the Firefighter Cancer Support Network, cancer caused 61% of the career firefighter line-of-duty deaths from January 1, 2002 to March 31, 2017. Additionally, 70% of the line-of-duty deaths for career firefighters were because of cancer in 2016. Unfortunately, this hazard is not going away any time soon. The new building materials and new house furnishings have become the culprit for this major concern. These materials are man-made and are not of natural resources. When burned, they create deadly carcinogens that the firefighters are getting exposed to firsthand. Immediate decontamination process Jenkerson's implementation of a culture change includes an immediate decontamination process following a fire, which involves getting hosed with water, cleansing wipes for all soft tissue areas of the body and an immediate shower back at the station. "Any place you can get a five degree rise in skin temperature, the absorption level goes up 10 times," Jenkerson warned. His firefighters are instructed to remove their bunker gear, uniform, helmet and all other equipment right away that get immediately washed once they have returned to the station. Hems, collars, cuffs and cargo pockets are areas of the uniform where toxins get caught He also restricts all firefighters and EMTs from going on a second run until they have showered and have put on a new, clean set of clothes, all the way down to their underwear. "There are no two-runs. We have to get this stuff off [of them]." Uniform manufacturers are tasked with finding a solution to help facilitate Jenkerson's and other Fire Chiefs' visions by designing a uniform with as little gaps and fold-over materials as possible. "Everything needs to be sealed tight," Jenkerson explained. Hems, collars, cuffs and cargo pockets are all areas of the uniform where toxins get caught. A lightweight shirt option that offers a crew collar with a two to three button placket and a lightweight, ventilated hidden cargo pant could be the future of fire uniforms. "There isn't another profession that has the thousands of dangers that we have every day," Ramm explained. Additional and ongoing efforts currently underway according to the NFPA Journal, include those by the Firefighter Cancer Support Network, the Congressional Firefighter Cancer Registry, the Fire Protection Research Foundation, the FPRF Campaign for Fire Service Contamination Control, and the International Association of Firefighters. Active shooter emergency response Firefighters and EMTs increasingly need to wear bullet proof vests with the surge in active shooter calls An additional and unfortunate trend that is also sweeping the nation is the need for firefighters and EMTs to wear bullet proof vests. Departments are trying their best to arm their men and women with this protection along with ballistic helmets in certain regions due to the surge in active shooter calls. "In areas that have a lot of gang-related activity, [bullet proof vests] would be beneficial," said Jason Reyes of Allen Fire Department, Texas. "Sometimes you go on calls when the city doesn't have enough police to respond to calls, which creates a situation that leaves firefighters unprotected and vulnerable." Currently the market has ballistic vests available that can either be worn over or under a firefighter's uniform and under their bunker gear. Uniform manufacturers also offer an external vest carrier option that is worn over a firefighter's uniform to look like part of the uniform shirt to maintain a professional appearance. Distinguishing firefighters from law enforcement "Firefighters find themselves becoming targets more and more these days," added Deputy Chief of Operations Dwayne Jamison of Bartow County Fire Department, Georgia. "Many departments, including my own, are looking to outfit their firefighters with bullet proof vests." Although this trend has not affected every region, industry experts can see the need becoming more widespread if threats continue to increase the way they have been. Along the same lines, firefighters want to be identified as firefighters and not mistaken for law enforcement. "We don't want to look like police," Jenkerson said. "We want to be identified as firefighters. Even if it takes a different stripe." When it comes to uniform trends for firefighters, it is clear there is more to focus on than the technical details. For many fire departments, future trends could serve as a tool to prevent deadly toxins from being absorbed and from lethal bullets puncturing unprotected firefighters and EMTs. The uniform is more than an outfit. With a larger purpose than to shield a body, the uniform goes beyond the navy-blue threads, professional appearance and tactical features to one day supporting what could be a lifesaving concept. Sources Firefighter Cancer Support Network, Preventing Cancer in the Fire Service National Fire Protection Association, Firefighters and Cancer NFPA Journal, Fast Track: Some of the national efforts underway to fight cancer in the fire service; Roman, Jesse; 2017
Airport Firefighting & Emergency Rescue – A Day In The Life Of A Firefighter
Airport firefighters operate very differently to their municipal fire and rescue colleagues For the thousands of firefighters covering over 80 major commercial airports throughout Europe, life is very different from that experienced by their municipal fire and rescue service colleagues. The differences range from the type of regime they experience to the types of emergency they are called upon to deal with on a daily basis. Richard Cranham, Business Development Manager at Bristol Uniforms Ltd, explains more. Airports with scheduled passenger services range from the largest international airports such as Heathrow, Gatwick, Paris, Amsterdam Schiphol and Frankfurt, to some of the smallest, which include those serving smaller communities in Scandinavia and the Highlands & Islands Airports group in Scotland with 10 locations spread across some of the most inaccessible parts of the country. BAA (formerly The British Airports Authority) is the largest airport operator in the UK with 7 locations and employing over 450 firefighters at their sites at Heathrow, Gatwick, Stansted, Southampton, Glasgow, Edinburgh and Aberdeen. An airport firefighter's typical day Unlike their municipal counterparts, airport firefighters are required to cover all types of emergencies within the airport boundaries with many of the incidents unrelated to aircraft accidents or fires. Major aircraft accidents are very rare thanks to strict safety regulations and major improvements in aircraft design and build. Airport firefighters must cover all emergencies within airport boundaries - including incidents unrelated to aircraft accidents or fires In many locations the fire services work closely with the ambulance and other emergency services dealing with all types of accidents including traffic incidents, vehicle fires, and fire alarms across the sites as well as being placed on standby whenever a pilot alerts traffic control to any type of malfunction which could present a safety hazard on landing. The most frequent incidents affecting jet aircraft involve overheating of undercarriages, wheels, tyres and brakes as well as engine problems, which although uncommon, nevertheless require putting into action major emergency standby routines. Station Officer at Bristol International Airport, Rich Lynn, who has 48 firefighters on station explained that his team is required to cover all emergencies on site including those involving buildings, vehicles and aircraft-related incidents. "We provide emergency cover for all 11 buildings on the airport site as well as dealing with aircraft-related emergencies. Although we have very few aircraft fires the main potential areas for fire are overheating sub-assemblies, wheels and brakes and any ruptures in hydraulic lines which work at high pressure and could easily cause a fire in contact with hot metal. Carbon fibre braking systems and fans on wheels on modern aircraft have greatly reduced the fire hazard." A plane coming in to land at Schiphol airport, Amsterdam Chief Fire Officer at Schiphol Airport, Michel Wendel, explained that his firefighters are called upon to deal not only with aviation related incidents, but many others in and around the Schiphol area which are more closely related to normal fire duty callouts. On average there are in the region of 50 aviation related incidents annually with several hundred other callouts for various fire and other related hazards during the year around the large Schiphol site. Although the airport only has one terminal building, this is split into three large departure halls serving the 6 runways which range in length from over 2km to 3.8km. The most recent runway to be built was completed in 2003 and there are already plans to add a seventh in the near future. Schiphol is the world's lowest major airport being 3 metres below sea level. Schiphol has a good air traffic accident record. The last major fire was in October 2005 and was non-aviation related. A fire broke out at the airport's detention centre, killing 11 people and injuring 15. The complex was holding 350 people at the time of the incident. The last aviation accident occurred over 12 years ago when a Saab 340 operated by KLM Cityhopper returned to Schiphol because the crew mistakenly believed that the engine suffered from low oil pressure because of a faulty warning light. On final approach, at a height of 90 feet, the plane stalled and hit the ground. Of the twenty-four people on board, three were killed including the captain. Nine others were seriously injured. Fires caused by burning aviation fuel require special skills - training is a regular part of the airport firefighter's working life Airport firefighter training Even though the call to action to fight fires may come infrequently, the special characteristics of hot fires caused by burning aviation fuel need special skills. Training is a regular and frequent part of the firefighter's working life. At Schiphol, training is carried out on a daily basis. There are 125 full time firefighters on station who all work shifts of 3 teams over 24 hours. The size of the airport complex is such that the firefighters operate out of 3 fire stations - Rijk, Sloten and Vijfhuizen - which are located around the site. A Manchester airport firefighter training in the cab of a plane Michel Wendel gave details saying, "Firefighter training is carried out at the main station, Sloten, on a daily basis. Firefighters are on rotational duty at Sloten and their training is undertaken when they are on main station duty. Normally training sessions last about 4 hours. A range of training is carried out including simulated fire fighting on a Boeing 747 test rig with a computer-controlled gas fire." Gerard Montgomery, Senior Airport Fire Officer at Gatwick, has 80 firefighters on location including himself and a deputy. His team is responsible for dealing with all site emergencies and shares daytime callouts with the ambulance service. With responding to all fire alarms and traffic accidents at Gatwick his crew handle around 2,500 callouts annually. On training Gerard explained, "We carry out training on a weekly basis on an LPG Boeing 747 aircraft simulator. This would involve a number of fire scenarios and also provides training for breathing apparatus, hose management and ladder work. We are also acquiring a fire behaviour simulator which will provide carbonaceous fire scenarios. The new unit was installed in the summer of 2006." Firefighter clothing: emphasis on lighter weight, wearer comfort Most, if not all, airports use a selection procedure for purchasing firefighter Personal Protective Equipment (PPE) which routinely involves trialling samples of kit from several manufacturers. The alternatives are inspected and supplied to firefighters to carry out wearer trials. Selection is based on a number of criteria including wearer comfort, durability, price, sizing and availability of stock. A number of airport fire teams are being, or have been, re-equipped over the past 2-3 years giving them the opportunity to take advantage of the new lighter weight firefighter clothing being introduced to the market which provide greater wearer comfort and reduce heat stress associated with prolonged periods of wear. There is also growing interest in adopting managed care services as a means of providing regular inspection, washing and repair. Richard Cranham - Business Development Manager, Bristol Uniforms Ltd
Ballyclare Ltd. Confirms Manufacturing Process Conforms To Article 11B Of New PPE Directive
Ballyclare is well placed to meet the requirements of the regulatory changes that will come into force in April 2018 Workwear garment manufacturer Ballyclare Limited has confirmed the process used to manufacture life-saving workwear supplied to the fire, rail, general industrial and oil and gas sectors is accredited to Article 11B of the PPE Directive. This ensures Ballyclare is already well placed to meet the requirements of the regulatory changes covering complex PPE garments that will come into force in April next year. New PPE Regulations The regulation changes will require garment manufacturers such as Ballyclare to move from compliance with the current PPE Directive, and satisfy the more stringent requirements of the new and mandatory PPE Regulations. "Essentially, Article 11B is an externally-audited accreditation system which monitors the production of complex, life-saving PPE to ensure the quality of the finished garment," explains Ballyclare Operations Director, Dawn Scott. "We have held Article 11B accreditation since 2011, and so we're perfectly placed to satisfy the new regulations, and have been for a considerable time." Strict quality control "Article 11B provides confidence that products such as our structural firefighter suits and other life-saving garments are produced under our strict quality controls. To achieve compliance, our various manufacturing, design and head office facilities are independently assessed by BSI." adds Dawn. "These assessments cover many different aspects of our operations, such as the actual manufacturing processes and the quality control measures we use. Fortunately, our existing operating methods mean we'll easily be able to provide the information required for next year's assessment. The new regulations will also put a strong emphasis on the technical files which a manufacturer such as ourselves must provide for scrutiny, but we're proud to say our own technical files already meet the requirements for the forthcoming changes. "We are ahead of the game and fully prepared for the changes in the market. As a result, our customers know they can continue to purchase and use Ballyclare products, safe in the knowledge they are already, and will continue to be, fully compliant."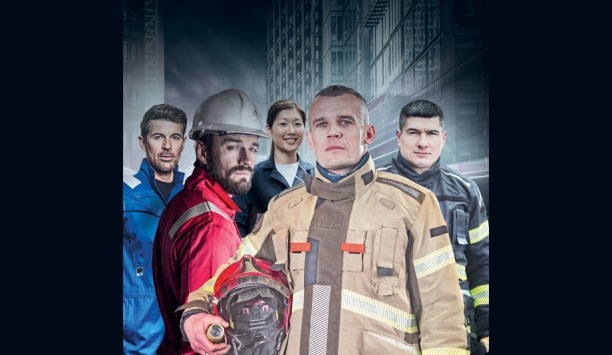 Ballyclare Displays New Range Of Pionér And Xenon Fire Garments At A+A 2017
Ballyclare will display Xenon fire garments range at A+A 2017 Europe's leading trade exhibition covering safety, security and health at work gave specialist workwear manufacturer Ballyclare an excellent opportunity to highlight the breadth of its offering to these different sectors. At the A + A event in Dusseldorf. the company displayed examples of both its multi-norm and flame-retardant Pionér workwear, and its Xenon multi-layered and multifunctional fire garments, underlining the extensive experience that the company has as a major manufacturer and supplier to these and other workwear markets. New Pionér garments Examples of Ballyclare's newly extended Pionér range were shown at the exhibition. Specifically designed to provide outstanding protection to those working in dangerous conditions and demanding weather environments, the heat-resistant and flame-retardant garments in the Pionér range include a wide choice of coveralls. cargo trousers, jackets, salopettes and base layer garments. "We have recently added various new items to this range, including multi-norm high visibility jackets and trousers that have already proved to be very popular in other sectors such as the rail industry, plus various new, flame retardant multi-use jacket and trouser options," says Ballyclare Managing Director, Carlton Greener. Xenon thermal protection Also prominent on the Ballyclare stand was the company's range of Xenon fire garments which have been developed with a strong focus on health and safety matters. "While the issue of free and easy movement for the wearer was a requirement for the Xenon range, we were primarily concerned to develop garments which provided maximum levels of health and safety protection," adds Carlton. The Xenon fire suitcombines all the standard Xenon benefits to createthe ultimate firefighting kit "The Xenon with GORE PARALLON System garments deliver high levels of thermal protection and help to prevent dangerously high body temperatures. Crucially, they also maintain that level of protection when wet. This reduces the likelihood of heat stress and exhaustion that can impact the firefighter's decision-making process. It also gives firefighters more time to escape from dangerous situations. Once away from the heat sources, Xenon garments also allow the wearer to cool down quickly, making them more comfortable to wear over long periods." A key feature of the Xenon display was a new concept Xenon fire suit which Ballyclare has developed. It combines all the standard Xenon benefits with new fabric, fastenings and design features to create the ultimate in protective, comfortable and reliable firefighting kit. Argentina Bound Fire Engine Named After Ballyclare Limited
The engine was being donated to a fire brigade in San Juan by the International Fire and Rescue Association (IFRA) Workwear and specialist protective clothing manufacturer Ballyclare Limited played host to a special ceremony recently, when a fire engine bound for Argentina was named in the company's honour. The engine was being donated to a fire brigade in San Juan by the International Fire and Rescue Association (IFRA) - a charity to which Ballyclare has made numerous donations in recent years. Donation of 4500 sets of Personal Protective Equipment "Ballyclare has long been one of our major supporters, and two years ago the company gave us a huge donation of 4,500 sets of Personal Protective Equipment, which we then distributed to Paraguay, Argentina, Albania, Bosnia and Mexico," says IFRA representative Davie Kay. "That generous gesture involved a lot of hard work from the people at Ballyclare's Distribution Centre in Barnsley who packed four containers with equipment for us in just one day, and it created the foundation for our relationship with the company. That relationship continues to go from strength to strength, so when we had to opportunity to deliver a fire engine to the San Juan force we wanted to continue our tradition of naming the vehicle to reflect the people who help us." The Ballyclare vehicle visited the company's headquarters in Stockport for the naming ceremony. "The appliance is set to replace one that was written off in a road traffic collision, so we are delighted that IFRA chose it to bear our name," says Ballyclare Managing Director, Carlton Greener. "This is the 83rd appliance we have provided for fire services overseas," concludes Davie Kay. "Ballyclare is one of Britain's leading suppliers of PPE, and without the generous support which they and our other supporters provide we simply wouldn't be able to help our firefighter colleagues around the world in the way that we do".