Flame-Sim TRAINING EQUIPMENT
(1)
Browse TRAINING EQUIPMENT
Training Equipment products updated recently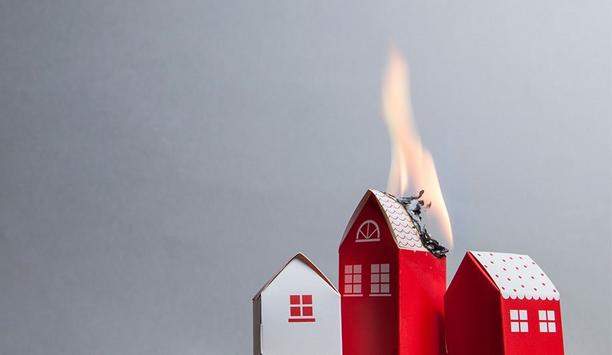 Fire Prevention: A Cost And Opportunity Analysis
As organizations start to plan for next year's operating budget, it's a good time to take a closer look at fire prevention, what's its costing and the value it delivers. It's the perfect time to look at the policies and procedures associated with fire prevention and look for areas of improvement and optimization. To help facilitate this discussion, I turned to the report put out by the Fire Protection Research Foundation in 2017, which explored the total cost of fire in the United States based on data collected from 1980 to 2014. Opportunities for improvement While I appreciate the data itself is a little dated, the report gives a great view of the actual cost of fires, where the priorities lie based on spend and highlights opportunities for improvement. The report defines the total cost of fire, as the collective of all net expenditure on fire protection and all net losses due to fire incidents. The report defines the total cost of fire, as the collective of all net expenditure on fire protection The good news is the hard work is paying off with losses only representing a fraction of the total costs, prevention at $273.1 billion (83.1% of total), and losses at $55.4 billion (16.9% of total). To help operators ask the right questions for planning and budgeting we dug into the data and identified 5 facts for your consideration in 2021/22. Investment in fire prevention Fact #1 The total cost of fires has increased by 50% over the 14-year period of the report, with the total losses decreasing by 47%, and the total expenditures increasing by 140.6%. Which tells me, fire prevention is a priority and worth the investment, it saves lives and therefore reduces overall loses. But it also highlights that the budget requirements are growing and likely to continue to grow. Therefore, it is more important than ever before that we protect the investment in fire prevention, understand and maximize it, which as many knows is easier said than done! So, ask yourself, do you have a clear understanding of your investment, tools, and resources needed to stay safe and prevent fires? Do you have the data necessary to identify opportunities for improvement? Are you exposing operations to unnecessary risk? Fire grade products The costs of meeting the required standards within the system are passed down to the buyer Fact #2, Expenditure on fire grade products represent 16% of total costs at $54 B. This is the 'cost of meeting 'fire grade' standards in the manufacture of equipment, particularly electrical systems equipment and 'smart' equipment with its greater use of computer components.' These systems represent a significant investment for the operation, the costs of meeting the required standards within the system are passed down to the buyer and defines the quality of the system. Therefore, the question is, are the systems being properly maintained to maximize life span and ensure it maintains its fire grade standard? Are you adhering with manufacturer warranty requirements, will it work when needed? Large ongoing investment Fact #3, Expenditure on fire maintenance and fire retardants represents 13.4% of total costs at $44 B. This includes the 'costs of fire maintenance, which was defined to include system maintenance, industrial fire brigades, and training programs for occupational fire protection and fire safety.' Expenditure on fire maintenance and fire retardants represents 13.4% of total costs at $44 B Fire Retardants include the 'costs of fire retardants and all product testing associated with design for fire safety.' This represents a large ongoing investment in resources and budget for operations, the question is, are they being used efficiently, are they adhering to regulations, is the training being done? Is the money being well spent? Investment in fire prevention Fact #4, Expenditure on disaster planning and preparing/maintaining standards represent only 1.2% of total costs or $4 B. This represents the 'costs of disaster recovery plans and backups' and the 'costs of preparing and maintaining standards.' What jumps out at me on this one, is it appears to be a relatively small amount in relation to other areas, so the question becomes, is it being given the right priority, could we further reduce losses and maximize the investment in fire prevention if we improved how we planned for disasters and managed standards? Fire insurance expenditure Net fire insurance expenditure represents, 7% of total costs or $23.6 B Fact #5, Net fire insurance expenditure represents, 7% of total costs or $23.6 B. This is 'defined as the difference between the insurance premiums paid by property owners (personal and commercial) for insuring their property from fire and the damages claimed from insurers.' Which says investing in the insurance necessary to protect the operation has a sizable impact on the operating budget and you need it to be there and available if a fire strikes to ensure business continuity. Therefore, the questions to ask yourself are, if the insurance is needed, will you have the data to defend your claim? Or if it's not needed because fire prevention is top notch, will you have the data to negotiate lower rates? How long will it take to compile the data necessary to support your argument, is the data believable? Other important questions There is no doubt, fire Prevention is an important and significant investment for organizations, but the question is, is there a better way of managing it, do you have the data necessary to ensure compliance with operating regulations, are staff operating efficiently, is the job getting done? Unfortunately for many, we simply don't have the data necessary to answer these and many other important questions when it comes to planning and defending your operating budget. Fire prevention is complicated, the building code for commercial properties has over 200 pages Fire prevention is complicated, the building code for commercial properties has over 200 pages detailing the safety procedures, products and signs that must be installed and functioning 24hours a day, 7 days a week. That must be inspected and tested daily, weekly, monthly, yearly to reduce losses and improve safety. Fire prevention policies The challenge is not in understanding what must be done but in how we manage it. Many organizations are still relying on spreadsheets and signing off the ticket on the fire extinguisher for tracking and monitoring fire prevention procedures. Hoping that when a faulty, missing, or broken fire extinguisher gets identified that the right people are informed, that the issue gets addressed. This lack of visibility presents a lot of opportunities for something to go wrong, and when it does have dire consequences. It is our belief that it is time to digitally transform how we manage fire safety and procedures. Relying on the ways of yesterday, are no longer going to cut it and are actually exposing operations to more risk and cost than is necessary. Technology has evolved in ways that enable operations to cost-effectively eliminate the fear, uncertainty, and doubt in fire prevention policies and procedures and have the data to prove it!
A Comprehensive Guide To British And European Fire Safety Standards
As the demand for UK housing continues to rise, developers and planning authorities are under increasing pressure to deliver the intended UK Government target of 300,000 new homes per year, by the mid-2020s. The need to build as quickly and as cost effectively as possible, unfortunately often leaves little time to invest in developing a thorough understanding of notoriously Byzantine fire safety standards, increasing the risk of serious, potentially fatal, mistakes. firm understanding of fire regulations Fire safety has pride of place on the construction agenda, having been taken more seriously, following the Grenfell Tower fire. However, a collective acknowledgment of the issue alone is not sufficient. It has to be backed with clear knowledge, and a firm understanding of fire regulations should be non-negotiable for all industry professionals. Approved Document B is commonly used by many industry professionals as guidance Broadly speaking, the industry's understanding of British Standards is good. However, Euroclass standards are fast becoming more widely used. You only have to look to the most recent versions of Approved Document B, Volumes 1 and 2, where Euroclass standards are referred to throughout the main text, while the British standards can only be found in the Appendix. Approved Document B is commonly used by many industry professionals as guidance. I should stress, it's not a fire testing document, rather it's meant as an advisory document. As such, additional research and reading around the products specified for each project is essential. Deciphering the differences To help shed some light on the complex world of fire safety standards, our team of fire safety experts has compiled the table below, which concisely defines the Euroclass and UK standards, and explains how they differ. It's worth noting, before we get started that UK classifications don't equate with European reaction-to-fire classifications, and vice versa. The two sets of tests are conducted differently, each using its own methodologies and measurements. Moreover, it is important not to assume a product has met a certain standard unless it can be proven that it has been specifically tested to that standard and carries the associated certification. UK classifications don't equate with European reaction-to-fire classifications, and vice versa The two sets of tests are conducted differently, each using its own methodologies We hope this outline of the key considerations around fire safety standards has started to put your mind at ease, giving you more headspace to navigate the winding path to a robust, fire-safe project. Read part two of this series here.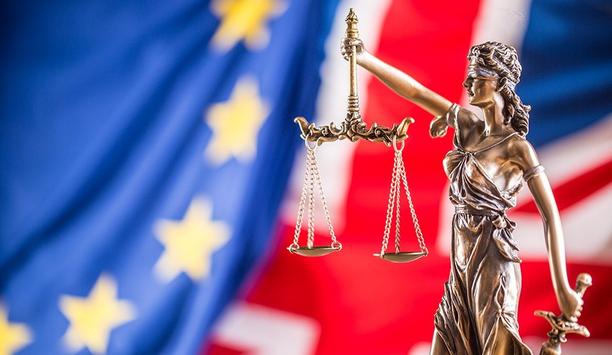 Brexit And Fire Safety: What Will Change, And What Won't?
After years of Brexit negotiations and an ongoing climate of prevailing uncertainty, businesses across the UK are still adjusting to the realities of life outside the European Union. Following the end of the UK's transition period with the European Union, at the end of last year, the United Kingdom is no longer subject to European laws. However, for many companies, the last-minute nature of the Brexit negotiations mean that they remain unclear on what has actually changed in practical terms, particularly with regard to the day-to-day rules and regulations that govern how they do business. Post-Brexit workplace safety rules Workplace safety rules are likely to be a major source of questions in many cases Workplace safety rules are likely to be a major source of questions in many cases. Have any rules changed as a result of Brexit? Do any of the fire safety standards that were previously in place need to be amended now that EU standards no longer apply in the UK? And is it likely that the UK's fire safety laws might change in the near future, to reflect the country's newfound legislative independence? Here, we will explore the answers to these questions, in order to provide you and your business with an insight into what aspects of fire safety might change due to Brexit - and what elements are almost certain to remain the same. What has already changed? In truth, the reality is that so far, very little has changed in terms of how workplace safety regulations are implemented and enforced in the United Kingdom. Although many of the current rules around occupational safety and fire prevention were previously derived from EU directives, the European Union (Withdrawal) Act 2018 has since transposed all of those regulations into UK law, in order to provide as much legal continuity for businesses and communities as possible. Amendments to the supply of new work equipment By enshrining these former EU rules as UK law, the British government is now able to enforce them directly, as well as gaining the ability to adapt or remove them unilaterally in the future. Thus far, the most notable change affecting fire safety standards are the amendments to the manufacture and supply of new work equipment, which have altered the processes that are involved in certifying the safety and quality of equipment, which are used in the workplace. UK-specific UKCA standard Post-Brexit, newly-manufactured equipment will be tested and marked as per new UK-specific UKCA standard Previously, any gear purchased for workplace use needed to bear European CE marking to affirm its conformity to international standards. However, post-Brexit, newly-manufactured equipment will be tested and marked according to the new UK-specific UKCA standard instead. In practice, the impact of this change will not be significant for the time being. Products that conform to relevant European product supply legislation and correctly bear the CE marking will be treated as satisfying the requirements of the relevant UK legislation, until December 31st 2021, and will therefore not require UK marking. This is only likely to change after this date, if future regulatory evolution causes the UKCA and CE standards to diverge. What might change in future? At present, the vast majority of UK legislation on fire prevention and general workplace health and safety, remains in close alignment with EU standards, partly in order to maintain an international consensus on best practice, and to facilitate economic cooperation. However, the stated purpose of Brexit was to provide the UK government with scope to amend and create its own standards and regulations, and as time goes by, it becomes more likely that we will see increasingly significant changes to how fire safety is regulated. For example, in recent months the government has pledged to make a number of updates to the Regulatory Reform (Fire Safety) Order 2005, following a series of inquiries and consultations prompted by the Grenfell Tower fire of 2017. The proposed move could usher in the following changes for all regulated buildings in England, both residential and commercial: When carrying out a fire risk assessment, there will be a new requirement for any person engaged by the responsible person (RP) to undertake any part of the assessment to demonstrate competence. RPs will be required to record their completed fire risk assessments, and the identification of RPs will also be recorded. Penalties for failure to comply with fire safety regulations will increase. Steps will be taken to improve the effectiveness of consultation between building control bodies and fire and rescue authorities on planning for building work, as well as for arranging the handover of fire safety information. As such, businesses should be keeping a close eye on any moves by the government to update its approach to fire safety regulations, and make sure they are ready to make these changes as and when they are needed. What will remain the same? The UK has always been committed to maintaining high standards when it comes to fire safety Although a certain amount of regulatory change is to be expected in a post-Brexit UK, it is also important for businesses to be realistic about what is always likely to stay the same. The UK has always been committed to maintaining high standards when it comes to fire safety, and there is no reason for any organization to allow these standards to slip in the wake of Brexit. No matter what happens in future, you will always be expected to fulfill the following responsibilities: Carry out regular fire safety risk assessments to identify potential fire hazards within your workplace, and then create a plan to eliminate, minimize or manage these risks. Make sure your workplace is properly equipped with fire detection systems and equipment, and maintain them regularly to keep them in proper working order. Keep your fire exits and escape routes clearly marked, well-lit and unobstructed at all times. Invest in fire extinguishers, fire blankets and other equipment to ensure you are able to contain any fires that break out. Provide appropriate training for all of your staff on procedures they should follow in case of fire, including fire drills, as well as getting their buy-in to create a company culture where fire risks are managed and dealt with proactively. Political circumstances may change, but the core principles of workplace fire safety will always remain the same. As such, the best way to ensure your business is properly equipped for the future is to hold fast to these timeless principles, using them as a foundation for future changes and advances as the reality of post-Brexit trading slowly takes shape. FLAME-SIM To Attend Fire Rescue International 2011
Many new features like PPV and water management have been added to FLAME-SIM FLAME-SIM announced that the company will once again be attending Fire Rescue International. This year the company will be demonstrating FLAME-SIM in booth 4861 located in the "Technology Pavilion". Many new features have been added to FLAME-SIM since the company was last in Atlanta, with all of these new additions being driven by departments using the software. Features like PPV, fire extension into the structure, water management, and many more. Stop by the booth and the company will be happy to walk you through these features and how they add to the already powerful training package that is FLAME-SIM. Flame-Sim Set To Attend Fire House Expo 2011
Flame-Sim work with firefighters to design their software Flame-Sim LLC creator of FLAME-SIM, a virtual environment designed to help firefighters perfect their fire fighting tactics will have a demonstration set up at Booth #937, within the Firehouse Expo 2011 at the Baltimore Convention Center in Baltimore, MD, July 21- 23, 2011. The FLAME-SIM booth will be showing off their highly developed firefighter training environment, that balances low costs with advanced instruction in a virtual 3D environment. FLAME-SIM software designed in partnership with firefighters, gives training officers and chiefs the ability to customize scenarios with variable response times for rig deployment, equipment carried, fire growth, and even bystander location and condition. Advanced user controls and a large library of locations and structures to choose from, gives the training officer a near-infinite amount of detailed customization. Once the FLAME-SIM training environment has been created, up to ten firefighters can join in the 3D environment, with decision making, accountability and communications all being recorded in real-time. System generated after-action reports create a detailed analyses of firefighter responses times and actions with in the simulation. FLAME-SIM provides unparalleled cost effective training to firefighters, which has been proven to increase firefighters understanding of command driven fire-ground tactics by up to 50%. Hennepin Technical College (MN) Adds FLAME-SIM To Fire Degree Program And Regional Fire Department Training
FlAME-SIM software is chosen by fire departments and academic institutions in the US and Canada Hennepin Technical College in Minnesota has incorporated the latest FLAME-SIM training simulation software into their Fire Degree program. In May of 2010, Hennepin Technical College (HTC) purchased a FLAME-SIM Rugged Mobile Centre which they have incorporated it into their IFSAC Accredited Fire Degree Program that serves several hundred career, paid-on-call, and non-affiliated fire students on two separate campuses. In addition to the simulation training that occurs on campus, HTC also travels to various fire departments throughout the Midwest to conduct FLAME-SIM training. HTC joins fire departments and technical colleges across the US and Canada in the integration of FLAME-SIM into fire courses and continuing education classes ranging from Firefighter 1 and 2 to Incident Command and Officer training. HTC Fire Training Coordinator, Bernie Vrona has been conducting the training sessions and is excited about the results he has been seeing; "FLAME-SIM has been incorporated on-campus into the "Firefighter 1" class to show how command functions and communications work. In the "Company Functions" class, students are given opportunities to serve in various command and crew roles to help develop critical thinking skills, improve their communication abilities and understand the relationship and impact that one crews' efforts has on the other crews working the incident. FLAME-SIM has also been utilised effectively in Fire Officer and command classes".In addition to the success in the academic world, HTC has also been seeing significant results while traveling with the Rugged Mobile Centre to local and regional fire departments. "Off-campus, the FLAME-SIM trainer has been used at departments to help them examine their current command structure, look at their SOP's, improve communication, and discover improved ways of arrival and vehicle placement" Vrona commented. "We have also seen fire fighters experience low air, high heat, and disorientation due to low visibility which has led to Mayday activations, RIT involvement and very real situations during what seemed like very typical fire-ground response". FLAME-SIM is a 3D real-time simulation training software that is used to train fireground communication and decision based procedures. The customisable software is being used in fire departments and academic institutions throughout the US and Canada and proving to be a powerful and effective training tool.