Pro-Safe Fire Training Systems TRAINING EQUIPMENT
(5)
Browse TRAINING EQUIPMENT
Training Equipment products updated recently
A Comprehensive Guide To British And European Fire Safety Standards
As the demand for UK housing continues to rise, developers and planning authorities are under increasing pressure to deliver the intended UK Government target of 300,000 new homes per year, by the mid-2020s. The need to build as quickly and as cost effectively as possible, unfortunately often leaves little time to invest in developing a thorough understanding of notoriously Byzantine fire safety standards, increasing the risk of serious, potentially fatal, mistakes. firm understanding of fire regulations Fire safety has pride of place on the construction agenda, having been taken more seriously, following the Grenfell Tower fire. However, a collective acknowledgment of the issue alone is not sufficient. It has to be backed with clear knowledge, and a firm understanding of fire regulations should be non-negotiable for all industry professionals. Approved Document B is commonly used by many industry professionals as guidance Broadly speaking, the industry's understanding of British Standards is good. However, Euroclass standards are fast becoming more widely used. You only have to look to the most recent versions of Approved Document B, Volumes 1 and 2, where Euroclass standards are referred to throughout the main text, while the British standards can only be found in the Appendix. Approved Document B is commonly used by many industry professionals as guidance. I should stress, it's not a fire testing document, rather it's meant as an advisory document. As such, additional research and reading around the products specified for each project is essential. Deciphering the differences To help shed some light on the complex world of fire safety standards, our team of fire safety experts has compiled the table below, which concisely defines the Euroclass and UK standards, and explains how they differ. It's worth noting, before we get started that UK classifications don't equate with European reaction-to-fire classifications, and vice versa. The two sets of tests are conducted differently, each using its own methodologies and measurements. Moreover, it is important not to assume a product has met a certain standard unless it can be proven that it has been specifically tested to that standard and carries the associated certification. UK classifications don't equate with European reaction-to-fire classifications, and vice versa The two sets of tests are conducted differently, each using its own methodologies We hope this outline of the key considerations around fire safety standards has started to put your mind at ease, giving you more headspace to navigate the winding path to a robust, fire-safe project.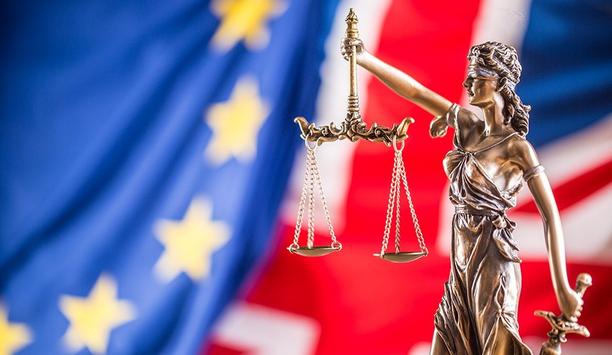 Brexit And Fire Safety: What Will Change, And What Won't?
After years of Brexit negotiations and an ongoing climate of prevailing uncertainty, businesses across the UK are still adjusting to the realities of life outside the European Union. Following the end of the UK's transition period with the European Union, at the end of last year, the United Kingdom is no longer subject to European laws. However, for many companies, the last-minute nature of the Brexit negotiations mean that they remain unclear on what has actually changed in practical terms, particularly with regard to the day-to-day rules and regulations that govern how they do business. Post-Brexit workplace safety rules Workplace safety rules are likely to be a major source of questions in many cases Workplace safety rules are likely to be a major source of questions in many cases. Have any rules changed as a result of Brexit? Do any of the fire safety standards that were previously in place need to be amended now that EU standards no longer apply in the UK? And is it likely that the UK's fire safety laws might change in the near future, to reflect the country's newfound legislative independence? Here, we will explore the answers to these questions, in order to provide you and your business with an insight into what aspects of fire safety might change due to Brexit - and what elements are almost certain to remain the same. What has already changed? In truth, the reality is that so far, very little has changed in terms of how workplace safety regulations are implemented and enforced in the United Kingdom. Although many of the current rules around occupational safety and fire prevention were previously derived from EU directives, the European Union (Withdrawal) Act 2018 has since transposed all of those regulations into UK law, in order to provide as much legal continuity for businesses and communities as possible. Amendments to the supply of new work equipment By enshrining these former EU rules as UK law, the British government is now able to enforce them directly, as well as gaining the ability to adapt or remove them unilaterally in the future. Thus far, the most notable change affecting fire safety standards are the amendments to the manufacture and supply of new work equipment, which have altered the processes that are involved in certifying the safety and quality of equipment, which are used in the workplace. UK-specific UKCA standard Post-Brexit, newly-manufactured equipment will be tested and marked as per new UK-specific UKCA standard Previously, any gear purchased for workplace use needed to bear European CE marking to affirm its conformity to international standards. However, post-Brexit, newly-manufactured equipment will be tested and marked according to the new UK-specific UKCA standard instead. In practice, the impact of this change will not be significant for the time being. Products that conform to relevant European product supply legislation and correctly bear the CE marking will be treated as satisfying the requirements of the relevant UK legislation, until December 31st 2021, and will therefore not require UK marking. This is only likely to change after this date, if future regulatory evolution causes the UKCA and CE standards to diverge. What might change in future? At present, the vast majority of UK legislation on fire prevention and general workplace health and safety, remains in close alignment with EU standards, partly in order to maintain an international consensus on best practice, and to facilitate economic cooperation. However, the stated purpose of Brexit was to provide the UK government with scope to amend and create its own standards and regulations, and as time goes by, it becomes more likely that we will see increasingly significant changes to how fire safety is regulated. For example, in recent months the government has pledged to make a number of updates to the Regulatory Reform (Fire Safety) Order 2005, following a series of inquiries and consultations prompted by the Grenfell Tower fire of 2017. The proposed move could usher in the following changes for all regulated buildings in England, both residential and commercial: When carrying out a fire risk assessment, there will be a new requirement for any person engaged by the responsible person (RP) to undertake any part of the assessment to demonstrate competence. RPs will be required to record their completed fire risk assessments, and the identification of RPs will also be recorded. Penalties for failure to comply with fire safety regulations will increase. Steps will be taken to improve the effectiveness of consultation between building control bodies and fire and rescue authorities on planning for building work, as well as for arranging the handover of fire safety information. As such, businesses should be keeping a close eye on any moves by the government to update its approach to fire safety regulations, and make sure they are ready to make these changes as and when they are needed. What will remain the same? The UK has always been committed to maintaining high standards when it comes to fire safety Although a certain amount of regulatory change is to be expected in a post-Brexit UK, it is also important for businesses to be realistic about what is always likely to stay the same. The UK has always been committed to maintaining high standards when it comes to fire safety, and there is no reason for any organization to allow these standards to slip in the wake of Brexit. No matter what happens in future, you will always be expected to fulfill the following responsibilities: Carry out regular fire safety risk assessments to identify potential fire hazards within your workplace, and then create a plan to eliminate, minimize or manage these risks. Make sure your workplace is properly equipped with fire detection systems and equipment, and maintain them regularly to keep them in proper working order. Keep your fire exits and escape routes clearly marked, well-lit and unobstructed at all times. Invest in fire extinguishers, fire blankets and other equipment to ensure you are able to contain any fires that break out. Provide appropriate training for all of your staff on procedures they should follow in case of fire, including fire drills, as well as getting their buy-in to create a company culture where fire risks are managed and dealt with proactively. Political circumstances may change, but the core principles of workplace fire safety will always remain the same. As such, the best way to ensure your business is properly equipped for the future is to hold fast to these timeless principles, using them as a foundation for future changes and advances as the reality of post-Brexit trading slowly takes shape.
The Impact Of The New Safety Bills
Mathew Baxter is the Founder and CEO of the echelon group with responsibility for the management of echelon Consultancy, Pretium Frameworks and echelon Improvement Partnerships. Mathew has spent most of his working life in the construction sector. The devastating Grenfell Tower fire has prompted what the government has referred to as 'the biggest change in building safety for a generation'. So what do the Building Safety and the Fire Safety Bills mean in terms of emergent legislation and is the housing industry prepared for substantive change on this scale? Fire Safety Bill Let's start with the new Fire Safety Bill, which has been designed to give clear definitive guidance principally around areas of responsibility for fire safety. One way of looking at the new Fire Safety Bill is as a piece of legislation designed to beef up the existing legislation, focused specifically around the envelope of the building. The Fire Safety Bill makes it clear that the person designated as responsible has undertaken a fire safety survey around exterior walls (including cladding, balconies and windows) and individual flat walls entrance doors, where they open onto common parts to make sure they are compliant and if not, then to take any necessary remedial action and precautions to make that building safe. We suspect that demand for fire experts may rapidly outstrip supply. Building Safety Bill The Building Safety Bill proposes a significant amount of consultation is going to be required with residents The Building Safety Bill proposes a significant amount of consultation is going to be required with residents. Every 'higher risk' property has to have a strategy around the program of change that it will need. Resident consultation exercises will result in organic documents that will live as long as that building is occupied. Ideally all stakeholders (for example repairs contractors) coming in and out of properties should be encouraged and trained to take a holistic view of that property, and to be prepared to raise an alert, if they see something that is not right, for example, a fire door that has been propped open. Checking and replacing old appliances Many fires are caused by residents' own appliances. Some local authorities are checking tenants' appliances and if they seem unsafe, either removing or disconnecting them and in some cases, they are also providing free replacements. Housing associations and landlords will need to demonstrate a comprehensive understanding of their property and stock. For example, if you have a cladded building, you need to know exactly what the specification of that cladding is. Not all cladding is equal and risk profiles vary. Intrusive surveys may be required to ascertain the exact construction and product used. There is still a clear issue that many building owners/managers are unsure of what their building is clad in and how the cladding is fixed for the building. Effectively, this is something landlords need to get a comprehensive understanding of immediately, for fear of very rapid enforcement action from the Local Authority. Adherence to fire safety regulation compliance Local Authorities are entirely within their rights to approach housing associations and ask for copies of the fire safety regulation compliance of these buildings and if it has not been done then they can take action and that can include decanting the whole building and ordering remedial works As previously mentioned, two new roles are also specified within the Building Safety Bill, that of the Accountable Person within an organization for fire safety and the Building Safety Manager. It is anticipated that the role of the Accountable Person role will need to be fulfilled by a senior member of staff within the client organization and the Building Safety Manager will have a high level of responsibility and accountability for maintaining the safety of the building. Competency frameworks and resident engagement strategies The Building Safety Bill may have a grace period, before it comes into force on existing buildings The Building Safety Bill may have a grace period, before it comes into force on existing buildings and elements that are likely to be included are already being discussed, for example competency frameworks, resident engagement strategies and two separate roles, namely Building Safety Managers and Accountable Person. One of the most significant changes that the Building Safety Bill will create is a new definition of buildings as 'higher risk' buildings. This category will obviously include high rise, but also student accommodation and supported living accommodation. High risk buildings Any building over 18 meters, or more than six floors high is immediately defined as high risk. The Bill also makes it clear that the new Building Safety Regulator (created under the Bill) can also add other buildings to the category at their discretion. The Bill places a lot more responsibility on landlords and owners of those buildings. In fact, the Accountable Person has legal responsibility for those buildings, as long as they are occupied. Assessment of fire safety risks Responsibilities include the assessment of fire safety risks, co-operation with any remedial action in terms of fire safety, the registration of high-rise buildings, building safety information and the appointment of the building safety manager. The Accountable Person has a duty to report the name and details of the Building Safety Manager to the Building Safety Regulator. This individual's contact details have to be available to everyone in the building, a safety case report has to be undertaken and managed along with a risk assessment and an ongoing strategy for the safety of the building and information provided to the new regulator. If the Building Safety Manager is found to be non-compliant then she/he risks a prison sentence. Many of the clients are appointing Building Safety Managers directly with a salary between £60,000 – £70,000. The guidance is that they should not look after more than five buildings each, as the responsibility carries too much weight for more and as such, this represents a significant resource for many landlords with a large portfolio of 'higher risk' buildings. Undefined transition period for Act rollout The new Building Safety Regulator will become the Building Control Authority for higher risk building There is expected to be an as yet undefined transition period before the Act applies to existing buildings. As well as the changes that will be necessary to existing buildings, it is essential that consideration is given to the design and thought process behind new developments and new builds. There is a whole new regime for the design and construction phase. The new Building Safety Regulator will become the Building Control Authority for higher risk buildings. Developers are no longer able to choose their building control authority at will. This imposes strict competency requirements on all duty holders working on higher risk buildings, including the client, the principal designer and principal contractor. Impact of the two safety bills The impact on these two Bills will have an enormous impact on leaseholders and indeed everyone involved in construction and building maintenance. The administrative burden and personal responsibility on those accountable will be equally enormous but, in our view, in the light of Grenfell, absolutely necessary. Our advice to all our clients is to start planning ahead and to develop a strategy of how they will deliver all the aspects of the Building Safety Bill once it becomes legislation.