Golight Thermal Imaging for Fire Fighters
(1)
Browse Thermal Imaging for Fire Fighters
Thermal Imager products updated recently
Spot Fires Before They Start: Thermal Imaging For High-Risk Sites
Waste management sites are particularly vulnerable to fires, with hundreds reported every year, just in the UK. The materials stored in a waste heap make them particularly risky environments. 'Hot spot' fires, as they're called, can be caused by chemical waste, flammable items, or the heat caused by the natural breakdown of organic materials. A blaze can start quickly and without warning, building into a major issue that can threaten lives and livelihoods. And not only that - but in many cases, insurers now require sites to be putting additional updated fire prevention measures in place, in order to validate their existing policies. All this makes it more important than ever to have effective prevention and detection measures on-site, with the ability to extinguish fires swiftly should they develop. Preventing poor prevention Early detection is vital for preventing the dire consequences of a fire. The traditional approaches - manual inspection, gas detection, or basic thermal monitoring - all come with major limitations. Thermal camera prevention software can instantly detect when temperatures are outside of the normal range They all take time and, to be honest, they're all pretty unreliable. Waste piles can often be many meters deep. When you smell the smoke or see the flames, it's too late. The damage has already been done and by that stage, you're long past prevention. Real prevention needs to start earlier, and deeper below the surface. It is said that necessity is the mother of all invention - and out of this need to keep sites safe comes high-resolution fire prevention thermal imaging. Thermal Cameras Thermal cameras from manufacturers such as FLIR, can constantly monitor temperatures across a site. They are highly sensitive to temperature, being accurate to within half a degree centigrade, and programmed to detect heat signatures deep below the surface. This type of prevention software can instantly detect when temperatures are outside of the normal range. A flame will develop at 122 degrees centigrade. If you can catch an elevated temperature and lower it before it reaches that stage, you can stop the fire before it even begins. Oscillating Water Cannons Should the temperature in any area rise enough to become a fire risk – typically 60 degrees centigrade or above – thermal imaging cameras can trigger an alert, informing the operator. It can be combined with location monitoring software for fast identification of possible 'hot spots', and even connected to automated, oscillating water cannons which can locate and extinguish hot spots in seconds. The system will then activate a pair of automated, oscillating water cannons, spraying the affected area to reduce the temperature or extinguish the fire. Distinguish before you extinguish False alarms are a risk with thermal systems. The last thing you want is a sprinkler system going off because a camera detected the heat from a vehicle exhaust. The latest systems can be programmed to distinguish between acceptable heat signatures, such as vehicles, and genuine potential fire risks. On-site fire prevention can now be safer, more reliable, and more efficient, with fewer false alarms Solutions like this have been developed recently by UK machine vision integrator Bytronic, fire prevention imaging supplier Thermascan, and Swedish firm Termisk Systemteknik, using FLIR technology to create a reliable and automated solution to keep sites safe, with rapid detection at a temperature level. In one site, the water cannons were programmed to adjust water pressure and reach based on the location of the hot spot, before automatically deactivating once the temperature has cooled sufficiently. Meanwhile, the thermal cameras – which can detect fires even through thick smoke – monitor the progress of a fire beyond what's visible with the naked eye. The future of fire prevention? For sites used to manual inspection and sprinkler systems, this technology could be a step-change. The old ways may have been partially effective, but were more likely to be overly sensitive and not targeted to the affected areas, taking more time and potentially causing water damage and pollution elsewhere. With newer automated, thermal imaging solutions, on-site fire prevention can now be safer, more reliable, and more efficient, with fewer false alarms. When hot spots occur, they can be swiftly extinguished with pinpoint accuracy, limiting water waste, property damage, and environmental pollution. It can mean the difference between a successful insurance payment or a significant financial hit, should the worst happen. But with the proper prevention, that worst situation may never occur.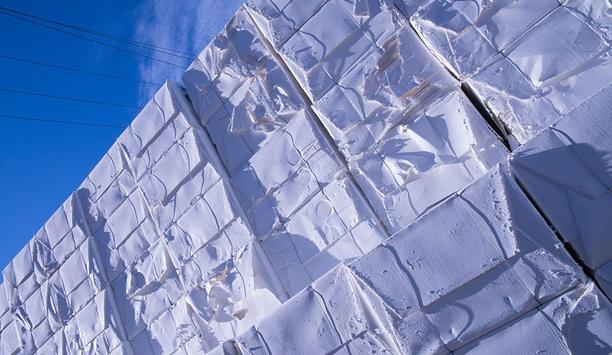 Fire Protection For Paper And Pulp Plants
There is a sense in some markets that the paper and pulp industry will decline owing to the digital technologies with which people interact every day. While this might be considered logical, the reality is completely different. In fact, the paper and pulp industry has experienced a steady growth and will continue to do so in 2021. Production of paper increased by more than 450% in the last decades and the demand of paperboard in the world is expected to grow significantly, driven by e-commerce and big retailers increasing their presence in the online sales universe. This sustained growth in production capacity and paper consumption presents several fire risks to companies and exposes communities that develop around paper mills, to the impact of disasters caused by these fire risks. Fire risks in the paper and pulp industry Paper and cardboard are combustible, but this is not the only fire risk found in these types of industries. Raw materials and finished goods storage are sensitive to fire. In addition, the paper making process includes several stages where fires can occur, due to hot surfaces or poor ventilation. The most relevant fire risks on a paper plant are: Storage Areas: As mentioned before, paper and cardboard are combustible. Solid paper blocks and reels have hard surfaces that don't ignite easily, but usually these reels can suffer minor damages or have loose sheets that significantly increase the fire risk. When paper reels are stacked in columns, gaps in the center can act as chimneys and when fires start in the bottom of the stack, this chimney effect will accelerate smoke and hot air spread, increasing vertical and horizontal flame spread. Wood and Bale storage fire risks Bale storage also presents a high fire risk, as loose materials are always present Raw materials for the paper making process can have two main sources, forestry products (mainly wood) or recycled cardboard and paper. Wood storage presents several challenges, especially due to wood chips that are highly combustible and, in some cases, even explosive. Bale storage also presents a high fire risk, as loose materials are always present. Fire in baled paper is difficult to extinguish and generates heavy smoke. In many recycling facilities, these paper bales are stored outdoors, where paper or rags soaked in flammable liquids, embedded between the paper sheets, can ignite resulting in a fast spreading fire. Chemicals, flammable liquids and gases In addition, it is possible to find different types of chemicals, flammable liquids and gases that are used in the paper making process. These materials have their own fire-related risks that need to be taken in consideration. Production Areas: In pulp factories, there are several long-distance conveyors that transport wood and wood chips. These conveyors constitute a fire risk and the most probable causes of fire are bearing damage, overheating of the conveyor and igniting chips in the environment. IR dryers, a common source of fire After the wood has been transported, chipped and digested, the paper making process becomes extremely humid, due to the large amounts of hot water and steam needed. But, as soon as the pulp fiber sheet starts to dry, the hot surfaces in contact with the paper sheets can be a source of ignition. IR dryers used in the process are also a common source of fire in the paper industry. When the sheet of paper is formed, close contact with reels and bearings moving fast can create static electricity that could ignite loose paper or airborne particles. Problems like these are likely to be more extensive in tissue mills. Paper dust is generated in certain parts of the process, especially where paper shits are slit or cut. Poorly insulated steam pipes lead to fire Poorly insulated steam pipes can ignite paper dust or even their own insulation materials. In addition, paper dust gathers in the ventilation grills of machinery, causing overheating and igniting as well. Heated oil is used in several parts of the process as well and if a malfunction occurs on the Hot Oil Roll systems, leaks might occur, exposing hot surfaces to this oil and causing ignitions. A paper mill has hydraulically operated machinery, where leaks or sprays might ignite as well. Service Areas: As in many other manufacturing facilities, several service areas can be found. Electrical and network equipment rooms have an inherent fire risk due to damaged wires or equipment, overheating or short circuits in high voltage circuits. Transformer and generator areas entail fire risks as well. High fire risk for boiler rooms Flammable gas distribution systems can be ignition sources, in case of leaks or damaged pipes or valves Hot water and steam are key components for the paper making process. For this reason, paper plants use high capacity boilers that can be powered by flammable liquids or gases. A high fire risk can be considered for boiler rooms. Flammable gas distribution systems can be ignition sources, in case of leaks or damaged pipes or valves. In addition to the fire risks mentioned in these areas, many maintenance operations can also pose fire risk, especially when hot works are being performed. Sparks caused by welding or the use of certain tools can ignite paper sheets or dust in the air. Poor housekeeping and buildup of paper dust, for example, increases the risk associated with maintenance and construction works. Prevention, the first line of defense According to the Health and Safety Executive from the United Kingdom, 60% of fires on paper mills are caused by machine faults and poor housekeeping. The first line of defense to avoid fire risks in paper plants is prevention. As mentioned before, a high number of fires in these types of facilities occur because of poor housekeeping and machine malfunction. The key is to identify the risks and possible ignition sources, and apply measures to minimize them. As in many industries, fire protection has two main components: Passive and Active protection. Passive fire protection measures Passive measures include fire rated walls, ceilings, and floors in the most critical areas. Chemical storage areas should be physically separated from other dangerous areas, if this is not possible then the walls separating areas should be fire rated and materials must be stored in a way that minimizes the risk of fire spread by radiation or conduction. Proper compartmentalization and intumescent protection of structural elements should be part of the package as well. Passive measures include proper ventilation and smoke control. As mentioned before, paper dust is a major fire risk, which is why ventilation and cleaning of hoods over the paper machine is important to minimize the possibility of ignition. Fire resisting construction should be designed with the following goals in mind: Protection of escape routes Form compartments to contain fires that might occur Separate areas of higher fire risk Protect load bearing and structural members to minimize risk of collapse Sprinkler systems, gas extinguishing systems and hose reels Active fire protection includes sprinkler systems, gas extinguishing systems and hose reels to support fire brigades Active fire protection includes sprinkler systems, gas extinguishing systems and hose reels to support fire brigades. Finished goods stored indoors should be protected with sprinkler systems and the same should be considered for chemical storage areas and certain raw materials. Paper bales, ideally should be protected by sprinklers that are suitably designed to cope with the height and located, in all cases, 3 meters above the level of bales stacked vertically (which should not exceed 5 meters height). Spark detectors in hoods, pipes and ventilation systems Dangerous sparks could be generated in several parts of the paper making process, which is why spark detectors must be installed in hoods, pipes, and ventilation systems. Water spray and CO2 systems can be used to protect machinery against these risks. Means to fight fires, like extinguishers and hose reels, should be provided to support fire brigades. All the elements should be properly identified and all personnel should be trained and made aware of the location of such devices. Importance of fire alarms Fire alarms are required in all paper mills and fire alarm call points should be provided in all locations, according to international guidelines, such as NFPA 72 or EN54. The spread of flames and smoke in paper, wood and chemical storage might become extremely fast. For this reason, early detection is critical. Many technologies might be applied in the different areas of a paper plant. Nevertheless, there are dusty or humid areas where regular heat or smoke detectors might fail under certain circumstances. For these areas, especially located outdoors, innovative state-of-the-art detection solutions might be applied, like Video Fire Detection (VFD). NFPA 72 standard for flame and smoke detection NFPA 72 provides guidelines to implement this technology for flame and smoke detection NFPA 72 provides guidelines to implement this technology for flame and smoke detection, opening interesting alternatives for designers and fire protection engineers. Many EHS managers and fire protection professionals selected VFD, because it is the only fire detection solution that effectively covered their needs. Many engineers, specialized in fire protection for paper plants, explained that they tested linear heat detection, aspiration smoke detection, IR/UV detectors and even beams, but none of these technologies performed as they needed on the dirtiest or more humid areas. Video Fire Detection (VFD) solutions Outdoor storage areas are often unprotected, because deploying flame or heat detection in large open areas can be costly and mostly ineffective. VFD solutions can detect smoke and flames in outdoor conditions, allowing the monitoring and protection of wood and paper bales in large areas. Fire detection and alarm systems should be designed with the following goals: Minimize risk of fires, including the use of fire detection technology in areas where regular detection technologies cannot be implemented or are not practical. Minimize risk of flame and smoke spread, with state-of-the-art detection algorithms that guarantee fast and effective detection. Also, reliable algorithms minimize the possibility of nuance or unwanted alarms. In case of a fire, fast detection gives occupants life-saving time to reach to a place of safety, before the flames and smoke have spread to dangerous levels. Global production of paper and pulp reached 490 million tons in 2020, with many industries and markets depended on the paper and pulp supply chain. That is why innovative ways to protect this supply chain, are key to sustain the paper market growth in the future.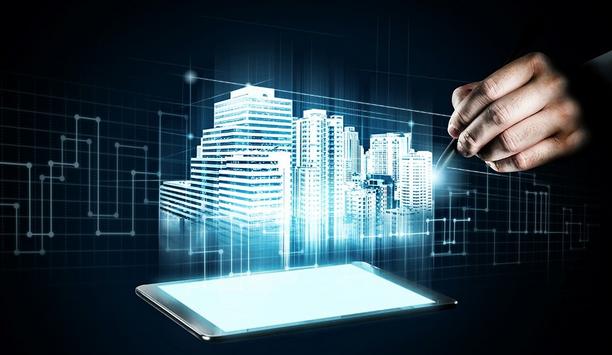 How Is Digital Adoption Helping To Improve Fire Safety In Construction?
As Grenfell remains a chilling reminder of the importance of fire safety in construction, new digital methods are now being adopted to guarantee the safety of end users. But how is digitization helping and how will this further advance fire safety during the wider construction process? There's no doubt that the past five years have had a profound effect on the construction industry. Events such as the 2017 Grenfell Tower fire disaster have forced the industry to sit-up and rethink the processes it currently has in place. Campaign for a complete system overhaul The result has been a campaign for a complete system overhaul. Advocates for change, such as Dame Judith Hackitt, are now speaking at length of a 'broken industry' and how without major reform, the construction industry will never reach acceptable levels of safety. Yet hope is on the horizon and as is often the case with such events, they can and must serve as a catalyst for major change. Hackitt's inquiry into building regulations and fire safety, following Grenfell, revealed a need for greater fail safes and a requirement for what Hackitt termed as 'The Golden Thread' of information. This is an accurate record of a building, providing a timeline of what has gone into the structure, from design to occupation and its ongoing maintenance. By having this in place, the industry can then deliver full transparency and accountability to help keep end users safe. Introduction of new building safety regulator Hackitt's inquiry into building regulations and fire safety, following Grenfell, revealed a need for greater fail safesA further response has been the introduction of a new building safety regulator and new construction product regulator, both of which represent a landmark moment not just in fire safety, but improved levels of safety across the board. The first, which is under the Health and Safety Executive, will oversee the safety and performance of all buildings with a new, more stringent framework for higher-risk builds. The latter, (the construction product regulator), will be aimed at manufacturers to ensure that their products are safe, before being sold and that they abide by pre-determined levels of industry safety. If products aren't deemed fit for purpose, these stricter measures will grant the regulator the power to remove products, revoke building safety certifications, as well as prosecute those who attempt to side-step rules. Building Safety Bill Speaking at the Construction Leaders' Summit in February 2020, Hackitt explained that the Building Safety Bill and the creation of the new regulators will help the sector to change both technically and culturally, moving away from decisions that result in the 'cheapest solution', to one where safety and quality become paramount. Hackitt also warned that the regulators will have real bite. She said, "It will not look to see you have merely followed the rules, but check the building is safe from planning to occupation and you've done everything in your power to ensure this." New laws post building regulations and fire safety review New laws have also been introduced since Hackitt's review of building regulations and fire safety New laws have also been introduced since Hackitt's review of building regulations and fire safety. In April of 2020, UK Housing Secretary, Robert Jenrick announced a series of measures comprising of what he called 'the biggest change in building safety for a generation.' These were changes that applied to multi-occupancy buildings of 18 meters and above, or six stories, whichever is reached first. For buildings in-scope, a duty holder regime will apply, with a Client, Principal Designer and Principal Contractor. The contractor and designers will have to demonstrate that the building is safe and the ability of the duty-holder to choose which building control body to oversee the removal of the construction/refurbishment. To make sure the regulation is followed, there are gateway points at various stages, requiring regulator sign-off before the project can move forward. The sign-off procedure can then only take place once the right evidence is in place. Before residents are allowed to occupy the building, a full digital documentation will have to be provided which includes drawings and datasets and any design changes will need to be amended, signed-off and recorded. The need for digital adoption It's clear that with so many changes coming into play that a new way of working is needed, with the needle pointing towards digital adoption as an answer to these issues. One of its main benefits is that it gives specifiers, contractors and residents the ability to access extensive datasets on specific fire related products. This feature plays a huge role in guaranteeing the safety of buildings and end users, by supplying them with the most up-to-date information and the latest in industry laws and regulations. If the industry is to iron-out the risk of products being 'mis-specified', then architects must be given a vehicle to access this information as easily as possible. Rise in use of digital tools, 3D and data Another example is the recent changes to the RIBA Plan of Work – the industry blueprint for the process management of a build. While this still remains as the 'go-to' map for how a construction process should take place, digital innovation continues to transform many aspects of its project workflow. This can be seen in the likes of 'Part 3 – Changing Processes' where the use of digital tools is helping to shift the balance away from 2D information towards 3D and data. Digital site surveys are also becoming the norm, using cloud surveys, photogrammetry, lidar sensors and the ability to mount cameras on drones, to help with the success of projects. BIM (Building Information Modeling) BIM can be used to improve the design, construction and operation of buildings, making them safer for end users Feeding into this is also the greater use of BIM (Building Information Modeling). This digital approach can be used to improve the design, construction and operation of buildings, making them safer for end users. Again, it's a concept that has been around for some time, but the recent shift in perceptions has allowed this way of working to flourish, with three quarters of specifiers now using BIM, compared to just one in ten a decade ago. Digitization – The only way forward It's obvious to see that shifting to digital has an immeasurable benefit to the future of the construction industry. Not only do digital tools improve standards, reduce mistakes and improve record keeping and auditing at every stage, but it also keeps costs down and drives up quality. From previous history, we've seen that the construction industry is notorious for dragging its heels when it comes to change, but as we've seen so far, the quicker it adopts this way of thinking, the quicker improvements in fire safety and compliance can be achieved. 'Build Back Better' We've heard the government talk of 'Build Back Better' and the digitization of the industry will hold all the keys to ensuring this is possible. If nothing else, the construction industry owes it to the victims and survivors of the Grenfell fire tragedy to make sure that all is being done to eradicate the chances of future mistakes from happening again.