FIRE STATION WEAR
Sorry no products match your search. Your search criteria may have been too narrow. If you remove some of your search criteria, this may yield more productive results.
Stationwear products updated recently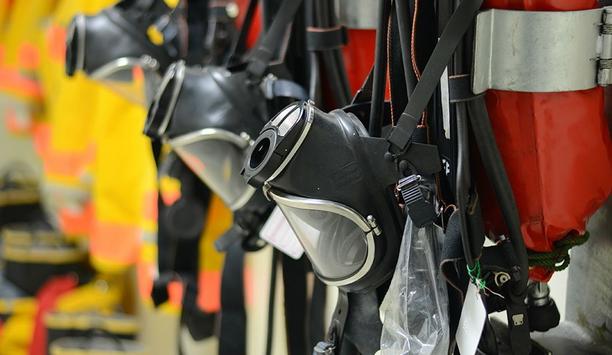 Modern Firefighting Calls For Modern Personal Protective Equipment (PPE)
Fire conditions and extrication events that firefighters arrive at today are very different from the conditions faced years ago. According to research at Underwriter Laboratories (UL), modern homes contain larger quantities of petroleum-based products and plastics that burn faster and hotter versus traditional and more natural materials. Rapid fire spread The result is more rapid and hotter fire growth with exponential increases in heat generation, smoke production and toxicity. Faster flashover and fire propagation, coupled with shorter times to collapse and shorter resident escape times, have changed what firefighters encounter in the average fire and its increased risk to their crews. On the other side, extrication calls are also on the rise, with multiple risks and an ever-present chance for fire, like with newer electric vehicles. New risks call for new and improved stationwear When the call comes in, firefighters rely on their turnout gear (TOG) for protection When the call comes in, firefighters rely on their turnout gear (TOG) for protection, but serious burn injury can occur right through the TOG. The National Fire Protection Association (NFPA) conducted a study that concluded stationwear contributes to overall thermal protection. However, depending upon the stationwear's fiber content and material fabrication, it may also contribute to possible burn injuries. "Our goal at DuPont is to increase firefighters' safety and we have dedicated years of study to ensuring what they are wearing under their turnout gear doesn't contribute to more severe injury, as is the case with polyester and to a lesser degree, cotton," said Jeff Fackler, North American Business Development Director for DuPont. Facing multiple thermal hazards As firefighters face multiple thermal hazards, they rely on the protective properties of their uniform to keep them safe. NFPA notes that the second leading cause of firefighter injuries in the United States is exposure to heat and smoke. Unfortunately, there has been a lack of reporting data that would help explain the severity, type and specific contributing factors, such as the clothing worn underneath the structural firefighting ensemble. Many authorities leave the choice up to the firefighters to determine what stationwear ensemble is to be worn underneath the structural turnout suit. According to the NFPA, the problem with this approach is the lack of knowledge about the risks of wearing non-certified garments, such as synthetics, and the lack of information focusing on factors that contribute to burn injuries. "We are working with DuPont to educate ourselves on how certified performance garments can help reduce risk of further injury during a fire or extrication," said Spotsylvania, Virginia Fire Deputy Chief of Support Services, Jason Irby, adding "Stationwear is the last line of defense and the evidence is hard to ignore." New Research in Preventing Injuries DuPont has worked to add to the level of research and discussion around how turnout gear and stationwear can help protect firefighters. DuPont scientists created Thermo-Man, a life-size manikin with 122 thermal sensors used to predict level, extent and location of potential burns of whole garments in simulated flame exposures. The goal is to test material selection and garment designs, and balance protection, mobility and heat stress. "What we found was that fire will exploit any gaps in turnout gear that may be created as the firefighter bends, climbs and crawls during the firefight," said Jeff Fackler, adding "As a result, serious burn injury can occur right through the turnout gear, and the role of flame-resistant stationwear is to reduce the severity of that injury. In short, what you wear underneath your gear really does matter." Stationwear made from Thermo-Man and Nomex Findings showed that garments made with Nomex will not melt, drip or support combustion, compared to 100% cotton DuPont tested stationwear garments using Thermo-Man to analyze and predict the levels of thermal protection that it provides. Stationwear made with Nomex brand fiber is compliant with NFPA 1975. Findings showed that garments made with Nomex will not melt, drip or support combustion, compared to 100% cotton, and Nomex helps reduce the predicted burn injury by 50%, when exposed to a three-second flame. Firefighters carry, pull, lug and climb with hundreds of pounds of hoses, ladders and other heavy gear. They have to crawl, squat, roll and duck in split-second decisions about their safety. More and more, they face challenges in extrication situations, where the chance of fire is high. Occupational Athletes Just like professional athletes, their gear has to be both comfortable and performance-based to allow freedom of movement, breathability and injury prevention. Associate Professor at the Department of Rehabilitation Sciences & Technology at UW-Milwaukee Dr. Kyle Ebersole has been studying the unique physical demands of firefighters for over a decade. "Firefighters and first responders are occupational athletes," explains Kyle Ebersole, adding "Their job has some extraordinary physical and psychological demands." Performance-enhancing sportswear Performance-enhancing sportswear like you see in the NFL or the Olympics is relatively new to the sports world. However, DuPont has been working on performance fibers for decades that help first responders perform at their best and help reduce the risk of injury. Stationwear made with Nomex fiber cools more effectively due to lower moisture pickup and evaporative resistance. The air permeability helps enable more heat and moisture vapor transmission and increases both cooling and breathability. Enhanced comfort and protection for firefighters This means more comfort and protection to firefighters in wildfire situations, structural rescue and vehicle rescue This means more comfort and protection to firefighters in wildfire situations, structural rescue and vehicle rescue situations. They can fight the fight longer with better performance and less risk of exhaustion. In the sports world, it's well known that what you wear has a major influence on how your body and muscles move during various levels of activity. For athletes and firefighters alike, "The reality is if you become injured, you can't work," said Chief Jason Irby, adding "If I can help my team by providing stationwear that reduces thermal heat, allows them more time to fight a fire or work on getting someone out of a vehicle and it helps prevent burns closest to the skin, it makes total sense." Technical advances and smart fabrics Technical advances and smart fabrics are making stationwear more comfortable and affordable, while allowing for better body heat regulation and adding protection against injury – helping give extra peace of mind to first responders. "They shouldn't have to worry if their stationwear and gear is going to protect them," said Jeff Fackler, adding "And with stationwear made with Nomex, they don't have to."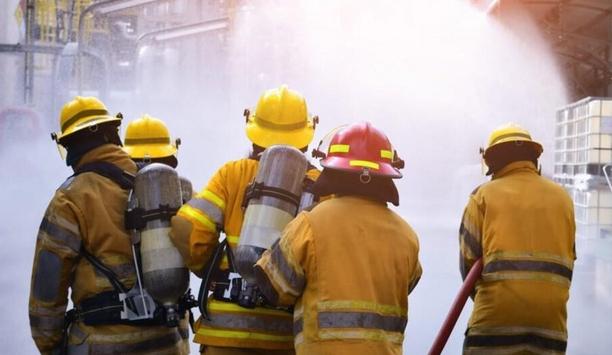 Need For Wearable Technology In Mission-Critical Environments
The front line fire and rescue teams have had their hands full during the pandemic, more so than one might think. In the UK, for instance, fire and rescue teams attended more than half a million incidents throughout 2020, with more than 150,000 of them regarded as serious fires. Across the Atlantic, the US Fire Administration has reported 42 firefighter fatalities so far this year, despite swathes of the country still being in lockdown as the vaccine rollout continues to pick up the pace. These figures are down on previous years, but only by a very slight margin. firefighters work Endlessly Despite much of society going into a form of hibernation to protect themselves and loved ones from the spread of COVID-19, firefighters are among the many frontline workers still putting their lives on the line to keep us safe, and their job hasn't changed. If anything, they've been exposed to even more risk than usual in carrying out their frontline duty, from putting our fires at homes and businesses to maintaining a presence at protests. Put simply, the firefighters are putting themselves at risk every day. Attention has therefore turned to ways everyone can mitigate that risk and keep the front-line workers safe, such as hands-free critical communications equipment and protective gear. Those on the front line have been considering these technologies very carefully since the beginning of the pandemic, re-evaluating how they can best be used to facilitate social distancing and reduce contact without compromising on mission-critical activities. protective, wearable technology 'Smart PPE' is a new generation of protective, wearable technology that can keep front-line workers safe, connected They say necessity is the mother of invention, and that certainly holds in this instance. The rise of so-called 'smart PPE' represents a new generation of protective, wearable technology that can keep the front-line workers safe, connected, and mobile - all vital prerequisites to a team of fast-moving firefighters during a global pandemic. Seamless mission-critical communication All front-line workers need to be able to maintain contact with one another during busy shifts whilst also staying safe and keeping their distance from one another to limit the spread of the virus. That's as true for nurses as it is for warehouse staff. However, mission-critical front-line workers such as paramedics, police officers, and firefighters frequently find themselves in noisy, hazardous environments that require fast movement and near-instant reaction times. Smart PPE Firefighters in particular can rarely afford the time to handle a hands-on radio unit or interface with buttons and switches to get a message across to their colleagues. They need to be able to speak to their colleagues on the other side of a burning building or across a crowd of people as if they were in the same room together, without the need to handle any additional equipment or touch surfaces unnecessarily. Doing so slows them down and could increase their chances of catching COVID-19. That's where Smart PPE comes in. Smart PPE is a future-proof approach to mission-critical comms that combines protective gear like helmets, visors, and overalls with wearable technology Cardo Crew Pro-1 Smart PPE is a future-proof approach to mission-critical comms that combines protective gear like helmets, visors, and overalls with wearable technology. This technology can be manufactured into the PPE from the beginning, or retrofitted into existing equipment to gain the same effect. Take the Cardo Crew Pro-1 for instance. It's a lightweight mesh communication module that fits inside equipment such as ear guards, helmets, and visors without compromising on comfort or safety. It's designed specifically to allow PPE manufacturers themselves to integrate mission-critical comms technology into their equipment, massively increasing its value and usefulness to teams on the ground. Mesh communications technology It can be voice-activated, making it ideal for COVID-secure environments where contact should be minimum This kind of mission-critical, comms-enabled PPE is built on a technology known as 'mesh communication'. While not a replacement for PMR or cellular communication altogether, a mesh-based intercom system is quickly becoming the technology of choice for small teams who need to exchange information quickly, reliably, and securely. One of the greatest advantages of wireless mesh communication is that it operates as a self-sufficient standalone network, with no need for a 'base station' and zero dependence on cellular reception. It can be voice-activated, making it perfect for COVID-secure work environments where contact should be kept to a minimum. It also enables two-way conversation at a range of up to 3,000 meters, making it ideal for busy front-line teams working in the field. Beyond emergency services Even with vaccine rollouts firmly underway, everyone is likely to be mindful of social distancing and reduced contact for some time yet, particularly as new variants of the virus emerge and people take their first tentative steps toward international travel. Therefore, there is a likeliness to see wireless mesh communication technology extend beyond frontline emergency services and into other environments such as hospitals, warehouses, factories, and anywhere that requires teams to communicate while maintaining social distancing and keeping contact to a minimum. Development of new technologies The surging popularity of wearable technology and mesh communications is likely to strengthen the relationship between PPE manufacturers and their customers, resulting in even more innovation in the PPE industry. Organizations such as fire and rescue teams will continue to push themselves to find new, forward-thinking ways of carrying out their duties safely - not only in a way that enables hands-free, COVID-safe working but in a way that allows them to stay in lockstep with their colleagues with minimal effort. The impact of COVID-19 on the fire industry has no doubt thrown up challenges, as it has with every frontline sector, but the response to those challenges has been overwhelmingly positive and the future of the industry will be better for it.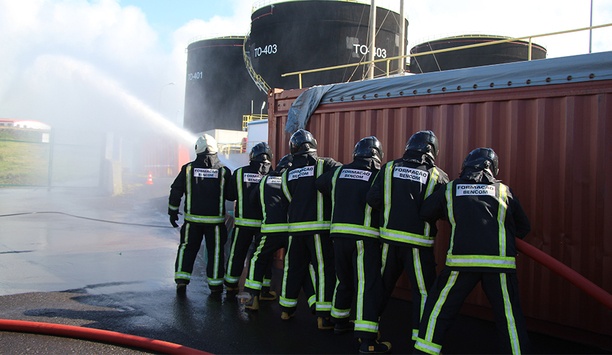 PPE Designers To Develop Innovative Solutions For Firefighters With Maximum Protection And Comfort
Across the world, fire and rescue services vary greatly, and each will have their own unique circumstances and challenges to deal with. Firefighters in the USA and Australia are more likely to face wildland fires, whilst in the Middle East, firefighters deal more regularly with transport related fires involving hazardous materials. In many European countries, less than 10% of call-outs are fire related at all, with firefighters much more likely to attend traffic accidents, medical emergencies or flooding. A range of different climates also provide firefighters with specific challenges. Providing Optimum Protection These fabrics can offer resistance to fire, increased breathability, control of moisture, and a lighter weight Firefighters in hot and tropical Indonesia for example, will have different requirements to those in hot and arid South Africa, whilst those in Scandinavia operate in more temperate and cooler conditions. It's important, therefore, that PPE manufacturers can provide a wide variety of options to suit particular environments and operations. PPE must be highly effective, comfortable, and suitable for the job in hand, wherever in the world the firefighters are operating. Selecting the right fabric for your PPE is the first step in providing optimum protection for the environment you are operating in. International fibre and fabric manufacturers have developed a number of highly specialized materials offering a range of benefits. Used in combination, these fabrics can offer resistance to fire, increased breathability, control of moisture, and a lighter weight. Best Quality Firefighting Garments Highly specialized and lightweight fibers for the outer-shell of a garment, for example, can provide outstanding air permeability and breathability, allowing metabolic heat to escape, whilst of course providing vital protection against the intense external heat and flames of a fire. The best quality firefighting garments combine this type of outer shell with an inner moisture barrier and liner system which draws moisture away from the skin, helping to keep the body cool and dry. Strenuous work in a hot environment causes profuse sweating, and if this sweat is not able to evaporate, the body is not able to cool itself effectively. Once the most appropriate fabric is chosen, the design and style of a garment also plays a crucial role in contributing to a firefighters' safety. Maintaining A Comfortable Body Temperature Search and Rescue operations often take place once the immediate danger of flame is removed Whether operating in bushland, floods, on the roadside or even in extremely cold conditions, firefighters need to maintain a comfortable body temperature and stay dry. They are also likely to need to crawl, run, and climb to carry out the job in hand. Any protective clothing must be ergonomic and has to be able to work with them rather than hinder them. As a result, over and above the full structural firefighting garments available to FRSs, manufacturers have also developed innovative designs for more specific applications. For example, Search and Rescue operations often take place once the immediate danger of flame is removed, with USAR or technical rescue teams entering enclosed and confined spaces where high temperatures and often toxic smoke are hazards. Particular Protection Against Radiant Heat USAR firefighting garments therefore should be tear and puncture resistant, provide protection against blood-borne pathogens, offer physical protection at high risk points such as the knees and elbows, provide a high level of flexibility to afford maneuvrability in confined spaces, and crucially be lightweight and breathable to minimize heat stress. Alternatively, for firefighters engaged specifically in combatting forest and wildland fires, garments need to provide particular protection against radiant heat, and ideally feature a double layer of fabric to protect against sharp thorns and undergrowth. Today, many FRSs across the world use a combination of structural and technical rescue garments which can be particularly useful when faced with a range of operations requiring different levels of protection. Rescue jackets are worn with standard structural trousers when responding to a road traffic accident International Standards Of Performance For PPE Frequently, rescue jackets are worn with standard structural trousers when responding to a road traffic accident, for example. So long as these garments are tested and approved as compatible before they are used in combination, this can serve to improve ergonomics and comfort, and crucially can contribute to the lowering of heat stress in firefighters. There are currently three major standard-setting bodies on the world stage To ensure the best level of protection, most countries demand conformity with both national and international standards of performance for PPE. There are currently three major standard-setting bodies on the world stage, the National Fire Protection Association (NFPA) which covers the USA, Latin America and the Asia/Pacific region, the European Committee for Standardisation (CEN) which covers Europe, and the International Standards Organisation (ISO) which sets standards worldwide. Lighting And Communications Equipment In addition, each country will have its own National Standards Body (NSB), setting standards for its own specific interests. Ultimately, it is down to the customer to decide which standards they would like their PPE to follow. The best manufacturers can create PPE to meet a number of these standards simultaneously. These include alternative types of trouser front, leg openings and knee-pads, as well as cuff styles on fire coats Different countries, and even individual FRSs, often have particular additional requirements for their PPE, which can simply be down to style or color preference, or to accommodate particular tools or equipment they use. These include alternative types of trouser front, leg openings and knee-pads, as well as cuff styles on fire coats. Operational safety features such as integrated safety harnesses and drag rescue devices can also be specified. In addition, firefighter accessories including tools, lighting and communications equipment all have to be carried safely requiring a selection of loops, straps, D-rings, glove hooks, and pockets and flaps. Developing Innovative Solutions Finally, most FRSs aim to present a professional and clearly recognizable identity to their communities, so particular colors and badging can be an important feature of PPE. This has led to the introduction of a wide range of fabric colors and the increased use of Velcro fixings for identification badges with logos, names and roles being individually catered for. Called upon to handle an ever-increasing variety of challenges, in contrasting climates and situations, firefighters across the world are certainly faced with complex environments in which to operate. By carefully studying these conditions and listening closely to customers, PPE designers and fabric manufacturers will continue to work together to develop innovative solutions to meet these specific needs and create optimum garments for maximum protection and comfort.