SIMfX FIRE DEPARTMENT SOFTWARE
(3)
Browse FIRE DEPARTMENT SOFTWARE
Software products updated recently
A Comprehensive Guide To British And European Fire Safety Standards
As the demand for UK housing continues to rise, developers and planning authorities are under increasing pressure to deliver the intended UK Government target of 300,000 new homes per year, by the mid-2020s. The need to build as quickly and as cost effectively as possible, unfortunately often leaves little time to invest in developing a thorough understanding of notoriously Byzantine fire safety standards, increasing the risk of serious, potentially fatal, mistakes. firm understanding of fire regulations Fire safety has pride of place on the construction agenda, having been taken more seriously, following the Grenfell Tower fire. However, a collective acknowledgment of the issue alone is not sufficient. It has to be backed with clear knowledge, and a firm understanding of fire regulations should be non-negotiable for all industry professionals. Approved Document B is commonly used by many industry professionals as guidance Broadly speaking, the industry's understanding of British Standards is good. However, Euroclass standards are fast becoming more widely used. You only have to look to the most recent versions of Approved Document B, Volumes 1 and 2, where Euroclass standards are referred to throughout the main text, while the British standards can only be found in the Appendix. Approved Document B is commonly used by many industry professionals as guidance. I should stress, it's not a fire testing document, rather it's meant as an advisory document. As such, additional research and reading around the products specified for each project is essential. Deciphering the differences To help shed some light on the complex world of fire safety standards, our team of fire safety experts has compiled the table below, which concisely defines the Euroclass and UK standards, and explains how they differ. It's worth noting, before we get started that UK classifications don't equate with European reaction-to-fire classifications, and vice versa. The two sets of tests are conducted differently, each using its own methodologies and measurements. Moreover, it is important not to assume a product has met a certain standard unless it can be proven that it has been specifically tested to that standard and carries the associated certification. UK classifications don't equate with European reaction-to-fire classifications, and vice versa The two sets of tests are conducted differently, each using its own methodologies We hope this outline of the key considerations around fire safety standards has started to put your mind at ease, giving you more headspace to navigate the winding path to a robust, fire-safe project. Read part two of this series here.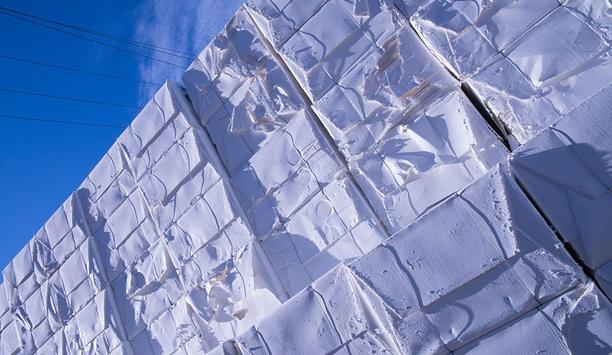 Fire Protection For Paper And Pulp Plants
There is a sense in some markets that the paper and pulp industry will decline owing to the digital technologies with which people interact every day. While this might be considered logical, the reality is completely different. In fact, the paper and pulp industry has experienced a steady growth and will continue to do so in 2021. Production of paper increased by more than 450% in the last decades and the demand of paperboard in the world is expected to grow significantly, driven by e-commerce and big retailers increasing their presence in the online sales universe. This sustained growth in production capacity and paper consumption presents several fire risks to companies and exposes communities that develop around paper mills, to the impact of disasters caused by these fire risks. Fire risks in the paper and pulp industry Paper and cardboard are combustible, but this is not the only fire risk found in these types of industries. Raw materials and finished goods storage are sensitive to fire. In addition, the paper making process includes several stages where fires can occur, due to hot surfaces or poor ventilation. The most relevant fire risks on a paper plant are: Storage Areas: As mentioned before, paper and cardboard are combustible. Solid paper blocks and reels have hard surfaces that don't ignite easily, but usually these reels can suffer minor damages or have loose sheets that significantly increase the fire risk. When paper reels are stacked in columns, gaps in the center can act as chimneys and when fires start in the bottom of the stack, this chimney effect will accelerate smoke and hot air spread, increasing vertical and horizontal flame spread. Wood and Bale storage fire risks Bale storage also presents a high fire risk, as loose materials are always present Raw materials for the paper making process can have two main sources, forestry products (mainly wood) or recycled cardboard and paper. Wood storage presents several challenges, especially due to wood chips that are highly combustible and, in some cases, even explosive. Bale storage also presents a high fire risk, as loose materials are always present. Fire in baled paper is difficult to extinguish and generates heavy smoke. In many recycling facilities, these paper bales are stored outdoors, where paper or rags soaked in flammable liquids, embedded between the paper sheets, can ignite resulting in a fast spreading fire. Chemicals, flammable liquids and gases In addition, it is possible to find different types of chemicals, flammable liquids and gases that are used in the paper making process. These materials have their own fire-related risks that need to be taken in consideration. Production Areas: In pulp factories, there are several long-distance conveyors that transport wood and wood chips. These conveyors constitute a fire risk and the most probable causes of fire are bearing damage, overheating of the conveyor and igniting chips in the environment. IR dryers, a common source of fire After the wood has been transported, chipped and digested, the paper making process becomes extremely humid, due to the large amounts of hot water and steam needed. But, as soon as the pulp fiber sheet starts to dry, the hot surfaces in contact with the paper sheets can be a source of ignition. IR dryers used in the process are also a common source of fire in the paper industry. When the sheet of paper is formed, close contact with reels and bearings moving fast can create static electricity that could ignite loose paper or airborne particles. Problems like these are likely to be more extensive in tissue mills. Paper dust is generated in certain parts of the process, especially where paper shits are slit or cut. Poorly insulated steam pipes lead to fire Poorly insulated steam pipes can ignite paper dust or even their own insulation materials. In addition, paper dust gathers in the ventilation grills of machinery, causing overheating and igniting as well. Heated oil is used in several parts of the process as well and if a malfunction occurs on the Hot Oil Roll systems, leaks might occur, exposing hot surfaces to this oil and causing ignitions. A paper mill has hydraulically operated machinery, where leaks or sprays might ignite as well. Service Areas: As in many other manufacturing facilities, several service areas can be found. Electrical and network equipment rooms have an inherent fire risk due to damaged wires or equipment, overheating or short circuits in high voltage circuits. Transformer and generator areas entail fire risks as well. High fire risk for boiler rooms Flammable gas distribution systems can be ignition sources, in case of leaks or damaged pipes or valves Hot water and steam are key components for the paper making process. For this reason, paper plants use high capacity boilers that can be powered by flammable liquids or gases. A high fire risk can be considered for boiler rooms. Flammable gas distribution systems can be ignition sources, in case of leaks or damaged pipes or valves. In addition to the fire risks mentioned in these areas, many maintenance operations can also pose fire risk, especially when hot works are being performed. Sparks caused by welding or the use of certain tools can ignite paper sheets or dust in the air. Poor housekeeping and buildup of paper dust, for example, increases the risk associated with maintenance and construction works. Prevention, the first line of defense According to the Health and Safety Executive from the United Kingdom, 60% of fires on paper mills are caused by machine faults and poor housekeeping. The first line of defense to avoid fire risks in paper plants is prevention. As mentioned before, a high number of fires in these types of facilities occur because of poor housekeeping and machine malfunction. The key is to identify the risks and possible ignition sources, and apply measures to minimize them. As in many industries, fire protection has two main components: Passive and Active protection. Passive fire protection measures Passive measures include fire rated walls, ceilings, and floors in the most critical areas. Chemical storage areas should be physically separated from other dangerous areas, if this is not possible then the walls separating areas should be fire rated and materials must be stored in a way that minimizes the risk of fire spread by radiation or conduction. Proper compartmentalization and intumescent protection of structural elements should be part of the package as well. Passive measures include proper ventilation and smoke control. As mentioned before, paper dust is a major fire risk, which is why ventilation and cleaning of hoods over the paper machine is important to minimize the possibility of ignition. Fire resisting construction should be designed with the following goals in mind: Protection of escape routes Form compartments to contain fires that might occur Separate areas of higher fire risk Protect load bearing and structural members to minimize risk of collapse Sprinkler systems, gas extinguishing systems and hose reels Active fire protection includes sprinkler systems, gas extinguishing systems and hose reels to support fire brigades Active fire protection includes sprinkler systems, gas extinguishing systems and hose reels to support fire brigades. Finished goods stored indoors should be protected with sprinkler systems and the same should be considered for chemical storage areas and certain raw materials. Paper bales, ideally should be protected by sprinklers that are suitably designed to cope with the height and located, in all cases, 3 meters above the level of bales stacked vertically (which should not exceed 5 meters height). Spark detectors in hoods, pipes and ventilation systems Dangerous sparks could be generated in several parts of the paper making process, which is why spark detectors must be installed in hoods, pipes, and ventilation systems. Water spray and CO2 systems can be used to protect machinery against these risks. Means to fight fires, like extinguishers and hose reels, should be provided to support fire brigades. All the elements should be properly identified and all personnel should be trained and made aware of the location of such devices. Importance of fire alarms Fire alarms are required in all paper mills and fire alarm call points should be provided in all locations, according to international guidelines, such as NFPA 72 or EN54. The spread of flames and smoke in paper, wood and chemical storage might become extremely fast. For this reason, early detection is critical. Many technologies might be applied in the different areas of a paper plant. Nevertheless, there are dusty or humid areas where regular heat or smoke detectors might fail under certain circumstances. For these areas, especially located outdoors, innovative state-of-the-art detection solutions might be applied, like Video Fire Detection (VFD). NFPA 72 standard for flame and smoke detection NFPA 72 provides guidelines to implement this technology for flame and smoke detection NFPA 72 provides guidelines to implement this technology for flame and smoke detection, opening interesting alternatives for designers and fire protection engineers. Many EHS managers and fire protection professionals selected VFD, because it is the only fire detection solution that effectively covered their needs. Many engineers, specialized in fire protection for paper plants, explained that they tested linear heat detection, aspiration smoke detection, IR/UV detectors and even beams, but none of these technologies performed as they needed on the dirtiest or more humid areas. Video Fire Detection (VFD) solutions Outdoor storage areas are often unprotected, because deploying flame or heat detection in large open areas can be costly and mostly ineffective. VFD solutions can detect smoke and flames in outdoor conditions, allowing the monitoring and protection of wood and paper bales in large areas. Fire detection and alarm systems should be designed with the following goals: Minimize risk of fires, including the use of fire detection technology in areas where regular detection technologies cannot be implemented or are not practical. Minimize risk of flame and smoke spread, with state-of-the-art detection algorithms that guarantee fast and effective detection. Also, reliable algorithms minimize the possibility of nuance or unwanted alarms. In case of a fire, fast detection gives occupants life-saving time to reach to a place of safety, before the flames and smoke have spread to dangerous levels. Global production of paper and pulp reached 490 million tons in 2020, with many industries and markets depended on the paper and pulp supply chain. That is why innovative ways to protect this supply chain, are key to sustain the paper market growth in the future.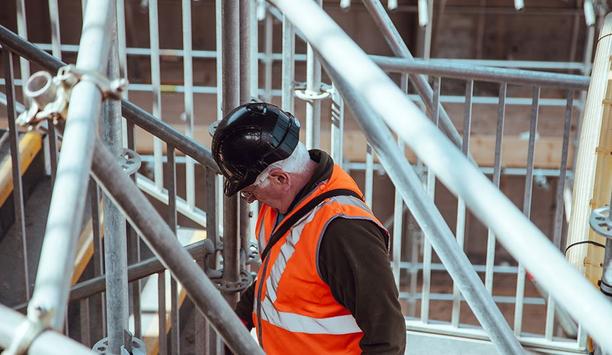 Fire Protection Awareness Is Finally Off The Back Burner
The Grenfell tragedy has shocked the public and rocked the construction industry. The ongoing inquiry into the 2017 tower block fire has exposed huge flaws in existing practices across architecture, material specification, and building projects. It is also reinforcing the critical importance of fire protection. It took Grenfell, and admittedly the many years that have followed, for the industry to fully reappraise the product selection and testing regimes needed to ensure resident safety in buildings. Now, the tide is really starting to turn. Fire protection training Research we conducted across the UK, Germany, and France, in the aftermath of the disaster, revealed that knowledge levels surrounding fire and fire protection amongst some of our most trained professionals in architecture was very low. Across the three countries, only 3% of architects were able to correctly define the four basic fire protection terms: active fire protection, passive fire protection, fire resistance, and reaction to fire. Of the architects surveyed in the UK, 8% were able to define the four terms, in France, it was only 6%, and in Germany none. Hardly any of the architects interviewed, a mere 2%, said they'd had comprehensive fire protection training, most had some training, and less than one in ten (8%) say they've never had fire protection training. Fire-Protected buildings It was clear, post-Grenfell, that things needed to change, ensuring fire awareness is a top priority Our research confirmed that architects and specifiers had limited knowledge of fire protection and a lack of training in the area of designing safe, fire-protected buildings. It was clear, post-Grenfell, that things needed to change, ensuring fire awareness is a top priority, no matter how much time pressure industry professionals are under. And now they have. I believe that when COVID hit in spring 2020, a window of opportunity opened for fire protection awareness. Working together seamlessly Overnight, the majority of us were confined to our homes and adapting to working remotely where possible. For some businesses - such as ours here at Zeroignition - it had very little impact. Zeroignition is a global company and we have always operated remotely, enabling us to hire the best possible experts from around the world all working together seamlessly, remotely, and across 10 time zones. For other businesses, particularly architects, specifiers, and building consultants within the construction industry, this shift, which remains the same almost a year on, provided a very different way of working. A way that has now been proven to really work. Benefits of homeworking Online webinars have covered a variety of different topics including fire safety The benefits of homeworking are plentiful. One of the major benefits is time, a luxury many of us just didn't have pre-pandemic. Now there's no commute to work, to meetings, and to events. As exhibitions and conferences could not take place last year, many moved online, giving industry professionals the chance to engage and learn from the comfort of their own home, often at a time to suit their personal schedule. Since the outbreak of the pandemic last March, it has been reported that a whopping 49.2% of the British workforce were intent on investing time to actively further their learning. The NBS, (formerly National Building Specification) says it has seen a dramatic increase in webinar attendance. Eager participants include product manufacturers and also architects and specifiers. Online webinars have covered a variety of different topics including fire safety. Fire protection standards At Zeroignition we know that education is non-negotiable when ensuring buildings are built safely. Government regulations are being tightened to save lives, and as an industry, those of us in the business of design and construction must also continue to challenge ourselves to know more in order to meet incredibly high fire protection standards. Increased knowledge, coupled with a systematic approach - where products are seen together as a system, rather than individual components - would turn our methodology on its head for the better. Traceability is also a key component to add to the mix. One of the biggest failings unveiled by the Grenfell inquiry was the lack of traceability of products used for the building refurbishment. Investing in research and Development The introduction of a new regulator will help to ensure materials used when constructing buildings are safe This just wouldn't happen in other industries such as aviation, or automotive, where every component of the structure is known and recorded. The introduction of a new regulator will help to ensure materials used when constructing buildings are safe, fit for purpose, and 100% traceable. Companies must be ready to stand up, take responsibility, educate themselves and invest in R&D to enable them to do things properly. The companies we've spoken to are willing to be more transparent, and share a product's journey from testing, through to manufacture, installation, and maintenance, which is so important and really promising to see. Filling knowledge gaps From the very beginning, we've been challenging the industry to improve. To learn more. To try harder. To think differently. I can attest from our conversations with manufacturers that safety elements including fire safety have risen to the very top of the agenda. Never before have I seen companies so invested in R&D to enable them to build smarter, better, and safer – and consign appalling events like Grenfell to the history books. The pandemic has given the opportunity to invest time in filling knowledge gaps. So let's continue to invest time in education and personal development to do better. Because it really matters. Change is imminent and safety is at the forefront.