Rope products updated recently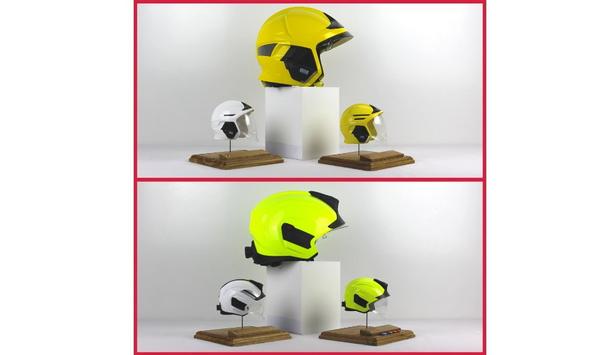 Firefighter Creates Bespoke Miniature Replica Helmet Gifts Exclusively For The Fire Fighters Charity
A firefighter has teamed up with MSA Safety and Rosenbauer to create and release a series of handcrafted miniature helmet gifts exclusively for The Fire Fighters Charity, to raise funds to support its vital services. Adam Tubby, a whole time and retained firefighter with Suffolk Fire and Rescue Service, wanted to create a lasting memento for firefighters like himself once they retire from the service – by recreating their most vital piece of equipment. The miniature replica helmets – which are copies of real-life helmets by MSA Safety and Rosenbauer - are mounted on a solid oak plinth and presented in a display case. Each one is created using a 3D printer over several hours, before being mounted by hand and personalized according to the buyer's specifications. Miniature Replica Helmets - Memento Adam said: "Firefighters' helmets get put through a lot; sweat, smoke, grime. But cleaning regimes have got a lot better in recent years, which means that helmets can be passed on. So firefighters don't always get to keep them when they retire, like they used to." For retiring firefighters to have something like a helmet to remember their time "My father-in-law was a firefighter and kept his. It's a good memento of his service and what he did in his career… I thought, what can I do to create the same, but make it something that's modern and smaller? It would be great for retiring firefighters to have something like a helmet to remember their time, but a real one is also too big to have in your front room on a piece of wood! So the idea for the miniature version hit me, and it just went from there." Personalizing Helmets The replica helmet gifts are available in two styles: the MSA Safety Gallet F1 XF and the Rosenbauer Heros Titan Helmet. They can either be ordered in yellow or white and can be personalized with rank markings, from firefighter right through to CFO. There's also the option of having a personalized BA Tally or Engraved Plaque, and Service Medal Ribbons can also be added. Once ordered, they can be completed and shipped directly within 21 days. Authority Comment Kevin Biles, The Fire Fighters Charity's Sales Manager, said of the new addition: "We are very excited to be working with Adam on these exclusive replica helmets and want to say a very big thank you to MSA Safety and Rosenbauer for their support with the project too." "Our shop has a fantastic range of gift items and this new addition of miniature replica helmets gives our customers the best in quality and choice when it comes to celebrating the dedication and service our fire and rescue service beneficiaries provide. Of course, all money raised from the sale of the helmets also goes straight back to the Charity, helping us to support firefighters in need across the UK."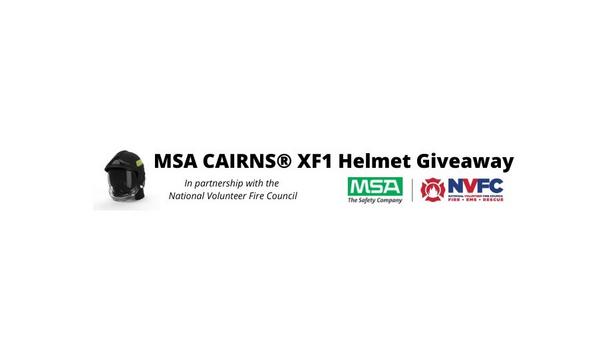 MSA To Provide A Personalized Cairns XF1 Fire Helmet To NVFC Member Through A Giveaway
MSA and the National Volunteer Fire Council (NVFC) are working together to provide the most innovative and up-to-date technology to help first responders improve their health and safety. Through June 30, NVFC members can enter to win a personalized MSA Cairns® XF1 Fire Helmet. To be eligible to enter, applicants must be an active U.S. volunteer firefighter and a member of the NVFC. Integrated light module This is the second of three entry periods to win an XF1 helmet throughout the year. One recipient will be randomly selected after each entry period. The jet-style design of the Cairns® XF1 Fire Helmet reduces snag hazards, provides a personalized fit, and houses its own integrated light module. Plus, the soft goods are removable, washable, and replaceable, helping firefighters align with cancer awareness programs as written by the Firefighter Cancer Support Network. Approvals include NFPA 1971-2018 Structural Firefighting and NFPA 1951-2013 Rescue and Recovery. The current entry period is open through June 30, 2021.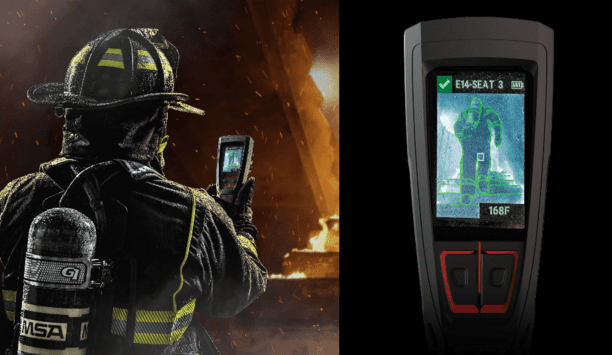 MSA Safety Launches LUNAR Cloud Technology For Firefighter Search And Rescue
Over the decades, milestones in firefighter safety technology have included the open-circuit breathing apparatus, flame-resistant fabrics, thermal imaging cameras, and Bluetooth communications. Safety equipment manufacturer, MSA Safety Incorporated announced the availability of LUNAR, a new multi-purpose search, and rescue device that promises to join that list of breakthrough innovations. While production will begin in the coming weeks, LUNAR is available to order now. cloud technology Resulting from years of working directly with Firefighters, LUNAR uses Cloud technology to deliver breakthrough fire-scene management capabilities for incident commanders. According to Nish Vartanian, MSA Chairman, President, and CEO, the introduction of LUNAR delivers on the company's vision of being a leader in introducing new-to-world technology that protects lives. Fire management "We've always viewed LUNAR, and its many potential applications, as a major leap forward and game-changer when it comes to enhancing fire-fighter safety," Mr. Vartanian said. "Based on firefighter feedback that our team gained through months of LUNAR testing and evaluations with hundreds of firefighters around the world, we believe LUNAR has genuine potential to change the way fires are fought." Understanding the need Mr. Vartanian added that LUNAR is a great example of how MSA has continued to invest in R&D and technology to advance its vision to protect firefighters from head to toe. "We understand our customers at a deep level. We listen, watch and learn from them. With this knowledge, we then look for ways to use new and advanced technology to help keep them safe, solve their problems and simplify their day." LUNAR Features Versatile in design, LUNAR can be used as a stand-alone device or as part of an MSA SCBA system. Key features include: Exclusive Firefighting Assisting Search Technology (FAST), which combines distance and direction data enabling firefighters to locate separated teammates faster, when every second counts Personal thermal imaging enhanced with edge detection for improved situational awareness Direct cellular cloud connectivity to send real-time stats, including estimated air pressure, time remaining, and battery life, to Incident Command and remote monitoring personnel for a complete safety point-of-view A unique LUNAR-to-LUNAR network that automatically keeps each device connected to all others on-scene Overcoming challenges According to the National Fire Protection Association (NFPA), there has been a 35% increase in Mayday calls during the COVID pandemic, with more than 40% of Mayday calls never making it to Rescue Teams due to radio communication challenges. Connected Technologies Jason Traynor, MSA's General Manager of Global Fire Service Products says that LUNAR will help alleviate that burden. "The ability to stay connected to your team can make all the difference during a rescue mission," Mr. Traynor said. "To be prepared for a day that is more unpredictable than ever, firefighters need advanced tools that can help connect those who are on- and off-scene and support the safety of the entire team with accountability, technology, and data-driven insights. LUNAR will do that and more." Enhances situational awareness LUNAR is designed for every firefighter on-scene, both on-air and off LUNAR is designed for every firefighter on-scene, both on-air and off, and represents the latest addition to a suite – or ecosystem – of MSA products the company has branded as "Connected Firefighter." When used together, MSA's suite of Connected Firefighter products creates greater visibility, increases efficiency, promotes situational awareness, and enables accountability, all while creating an enhanced network of safety. Increased firefighter safety "Accounting for all firefighters on a fire ground has been a consistent need expressed by the fire service profession, but it's also been a challenge for many manufacturers to solve," said Mr. Traynor. "When we looked at what we could do to enhance firefighter safety, we used a holistic approach to build a connected ecosystem of products where the sum of the individual components is the key to keeping firefighters better connected – and safer – than ever before." Connected Firefighter platform Other products comprising MSA's Connected Firefighter platform include: The company's industry-leading G1 and M1 SCBA; The MSA HUB, a small, modular device that enables on-scene data and asset management; FireGrid, which gives incident commanders the ability to evaluate and manage multiple situations at one time from any location; and The company's ALTAIR 4XR and 5X portable multigas detectors with embedded Bluetooth technology provide complete scene management. Responding to Increased Demand Despite the ongoing global pandemic, LUNAR has already generated high interest and demand from across the globe. To respond to this growing need, the company also announced the launch of a live, virtual demo experience that will allow firefighters to learn more about LUNAR from the comfort of their own fire station, at a time that works best for them. Live, virtual demo experience The launch of this immersive, online experience is another example of the company's ongoing investment in a go-to-market strategy that delivers a unique experience in a way today's customer expects. "As we continue to deliver on our mission of protecting people at work, I feel we are uniquely positioned to exceed the expectations of those who put their trust in the MSA brand and do so in a way they've come to expect from MSA – with speed, agility, and customer-driven innovation," concluded Mr. Vartanian.