Holmatro® Incorporated FIRE RESCUE ACESSORIES
(5)
Browse FIRE RESCUE ACESSORIES
Other Holmatro® Incorporated products
Rescue/RIT Accessories products updated recently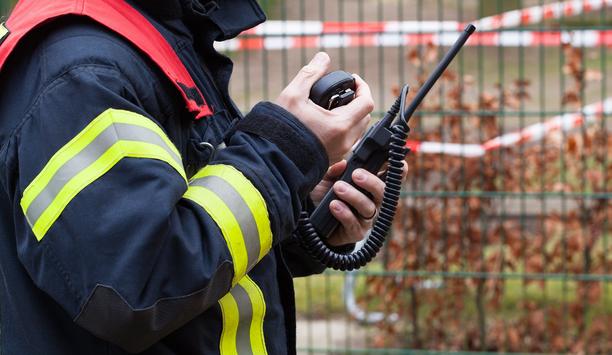 Why Communication Breakthroughs Are Going to Be Crucial To A Healthy Post-Pandemic Fire Sector
Communication technology has always been a key area of innovation for a variety of sectors, but the emergency services sector, in particular, is one of those that stands to gain a great deal. Those operating in the fire sector typically operate in noisy, dangerous conditions where communication is essential but difficult. hands-free communication From Bluetooth headsets to clunky hands-on radio systems, there have been a plethora of communication innovations in recent years designed to connect workers while keeping them safe and productive. Wearable, hands-free communication systems represent the latest frontier in this quest for safe communication Wearable, hands-free communication systems represent the latest frontier in this quest for safe, productive communication, and the pandemic has changed the communication game business of all shapes and sizes will be looking at 'hands-free' communication technology in a brand new light. Since the onset of the pandemic, even the most hands-on workplaces have had to practice social distancing and mask-wearing, adding another layer of health and safety onto an already complex set of rules and regulations. Where workers might once have been able to share radios and other equipment, they now need to do what they can to stay apart and not cross-contaminate surfaces. That means working hard to limit contact with surfaces, and each other. Critical communication in the fire sector If any sector is ready to lead the charge in terms of communication innovation, it's the fire sector, which typically sees its workers operating in loud, hazardous environments, has been a driving force behind some of the greatest communication innovations of the past couple of decades and will continue to innovate to keep its workers safe and connected. According to some sources, the critical communications industry is growing at a rate of knots and will be worth more than $20 billion by 2028. That's a compounded annual growth rate of nearly 10%, no doubt accelerated by the pandemic and our renewed focus on worker safety and the need for hands-free communication solutions. Perhaps the best way to speculate about future breakthroughs and how they will materialize is to first look back at how the emergency services, hospitals, and other sectors, have pioneered the way teams communicate. There have been countless communication breakthroughs over the years, but which ones have stood the test of time, and which ones are going to be most valuable to us as we emerge into a post-pandemic world? 'smart PPE' and wearable communication technology Workers in a variety of settings were able to communicate completely hands-free without removing their PPE Wearable communication technology isn't new by any means, but its adoption and innovation have certainly been accelerated since the pandemic. While front-line and mission-critical workers carried on throughout the pandemic, they still needed to adhere to social distancing guidelines wherever possible and that also meant limiting contact with surfaces and staying in PPE. Workplaces in other sectors, when they were able to go back to the office, also faced the same conundrum. Health and safety had changed and businesses needed to adapt accordingly. Their answer? Wearable communication technology in the form of 'Smart PPE'. By incorporating comms technology into masks, helmets, visors, and overalls, workers in a variety of settings were able to communicate completely hands-free without removing their PPE, giving them complete freedom without compromising on safety. No more pulling off visors to fiddle with intercoms, or reaching for the bulky radio that's been passed around from shift to shift. Smart PPE makes operating in hostile environments by giving them the ability to stay in touch with their co-workers without having to interface with anything physically or share personal devices. Intelligent 'active listening' ear protectors Did you know that an estimated 22 million workers every year are exposed to potentially damaging levels of noise? The traditional solution would be to muffle the sound with ear guards, but that comes with its own set of problems. Communication is as much about listening as it is speaking. For workers in busy, loud, or dangerous environments, being able to hear what's going on around you while also protecting your ears from potentially damaging sounds is crucial. Active listening headphones can protect workers from potentially damaging noises such as heavy machinery, but let through important sounds such as warning signals, radio communications, or the voices of their co-workers. That means instead of constantly taking protective ear guards on and off, or lifting a cup of the gear to hear a colleague yell something important, active listening headphones allow workers to stay alert and in-tune with their surroundings without putting their hearing at risk. Pioneering self-healing networks A perfect companion to 'smart PPE' but also an excellent technology in its own right, self-healing networks are designed for teams that are constantly on the move, from hospital staff to busy fire teams. They're called 'self-healing' because of their ability to reconnect units that come back within range, and they stay connected even when one or more units drop off the network. Sectors like the emergency services are going to play a critical role in keeping those innovations coming A self-healing network is a cut above Bluetooth, which is typically unreliable with limited range and requires no base unit - allowing team members to roam far and wide and stay in touch so long as they're in range. It facilitates 'always on' communication, meaning no need to push buttons to talk and can be voice-activated, so no member of staff has to come into contact with another or with any surface. While not invented since the pandemic, much like Smart PPE, its uptake has increased dramatically. Communication breakthroughs have been central to health and safety for several years, but as we emerge into a so-called 'new normal' following the pandemic, sectors like the emergency services are going to play a critical role in keeping those innovations coming.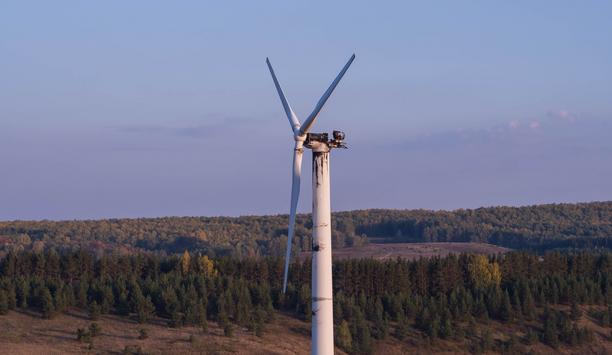 Using State-Of-The-Art Technology To Prevent And Put Out Wind Turbine Fires
As more and more countries in Europe and North America commit to net zero, a key strategy is replacing old fossil fuel-driven forms of power generation and replacing them with renewable energy, such as wind turbines and solar panels. The wind industry has seen a particular boom, with tens of thousands of new turbines installed every year across the globe. However, like any other heavy machinery, wind turbines can catch fire due to mechanical or electrical failures. These fires can have impacts beyond the turbine if there is secondary fire spread to surrounding lands, resulting in potentially catastrophic loss. Without this technology in place, a single fire could cost $7-8 million and cause substantial downtime. The time is now for the industry to use all available technology to prevent these incidents and reduce the risk of fires spilling into the environment. How do wind turbine fires start? Wind turbine fires can catch fire due to external causes, such as lightning strikes, or internal causes, such as mechanical or electrical failure resulting in sparks or heat in the nacelle. Most nacelle fires start at one of three points of ignition – converter and capacitor cabinets, the nacelle brake, or the transformer. Nacelle brakes are used to stop the turbine's blades from spinning in an emergency. Converter and capacitor cabinets and transformers are necessary for the turbine to generate power and transform it into a voltage that can be exported to the grid. An electrical fault at either location can produce arc flashes or sparks, which can ignite nearby Class A combustibles, like cables, plastics, or fiberglass. Nacelle brakes are used to stop the turbine's blades from spinning in an emergency. The brakes can cause turbine fires, albeit due to sparks from mechanical stress and friction rather than electrical failure. While some turbines have been designed with safer, electrical brakes, mechanical brake systems are often used as a backup in the event of power or control failure. These ignition points are all necessary for the safe generation of electricity from the wind, and cannot simply be designed out. As such, wind farm owners and operators must be ready to deal with fires when they spark. Why are wind turbine fires hard to fight? Modern wind turbines often exceed 250 feet in height, while most ground-based firefighting can only reach up to 100 feet. A team sent up-tower to manually fight the fire would constitute a major health and safety risk, as turbines have limited space and escape routes – putting employees not only in direct contact with fire but at risk of being in the turbine if it collapses. As such, when turbines catch fire, they are often left to burn out, with firefighters' efforts focused on preventing the spread and clearing the area as fiery debris falls. This results in irreparable damage to the turbine, necessitating its replacement. What is the cost of a wind turbine fire? The cost of replacing a burned-out wind turbine depends on a number of factors. First and foremost is the size and initial cost of the turbine. Turbines with more than 3MW of rated capacity can cost between $3-10 million to install during development. Replacement turbines can often cost even more, as manufacturers are likely to charge more for individual, one-off installations. Another key loss is business interruption, or how long the turbine was offline – and therefore not generating revenue. The average loss due to a turbine fire was estimated by insurance company GCube to be $4.5 million in 2015. As turbines have grown larger and therefore more expensive to replace with greater losses in revenue, we expect a fire to cost anywhere between $7-8 million for new models. How can turbine owners and manufacturers manage fire risk? Firetrace's system is designed with flexible Heat Detection Tubing, which ruptures in response to extreme heat or open flame Turbine manufacturers are already taking steps to "design out" fire risk in turbines. For example, lightning protection systems on turbine blades safely re-direct the surge of electricity away from cables, while condition monitoring systems can identify whether a component is overheating and likely to catch fire. In order to put out any turbine fires that do start at their source, turbine owners and manufacturers can install automatic fire suppression systems at common points of ignition. Firetrace's system is designed with flexible Heat Detection Tubing, which ruptures in response to extreme heat or open flame, releasing a clean suppression agent precisely at the source of the fire before it can spread. Wind farm owners who have taken a more proactive approach to manage risk via fire suppression systems have been able to snuff out fires before they can spread throughout the turbine or into the environment. By investing in the latest technology for fire suppression, owners and operators have avoided the worst-case scenario, saving millions in operating costs.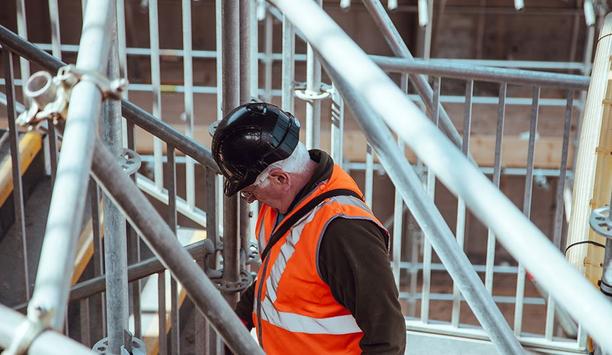 Fire Protection Awareness Is Finally Off The Back Burner
The Grenfell tragedy has shocked the public and rocked the construction industry. The ongoing inquiry into the 2017 tower block fire has exposed huge flaws in existing practices across architecture, material specification, and building projects. It is also reinforcing the critical importance of fire protection. It took Grenfell, and admittedly the many years that have followed, for the industry to fully reappraise the product selection and testing regimes needed to ensure resident safety in buildings. Now, the tide is really starting to turn. Fire protection training Research we conducted across the UK, Germany, and France, in the aftermath of the disaster, revealed that knowledge levels surrounding fire and fire protection amongst some of our most trained professionals in architecture was very low. Across the three countries, only 3% of architects were able to correctly define the four basic fire protection terms: active fire protection, passive fire protection, fire resistance, and reaction to fire. Of the architects surveyed in the UK, 8% were able to define the four terms, in France, it was only 6%, and in Germany none. Hardly any of the architects interviewed, a mere 2%, said they'd had comprehensive fire protection training, most had some training, and less than one in ten (8%) say they've never had fire protection training. Fire-Protected buildings It was clear, post-Grenfell, that things needed to change, ensuring fire awareness is a top priority Our research confirmed that architects and specifiers had limited knowledge of fire protection and a lack of training in the area of designing safe, fire-protected buildings. It was clear, post-Grenfell, that things needed to change, ensuring fire awareness is a top priority, no matter how much time pressure industry professionals are under. And now they have. I believe that when COVID hit in spring 2020, a window of opportunity opened for fire protection awareness. Working together seamlessly Overnight, the majority of us were confined to our homes and adapting to working remotely where possible. For some businesses - such as ours here at Zeroignition - it had very little impact. Zeroignition is a global company and we have always operated remotely, enabling us to hire the best possible experts from around the world all working together seamlessly, remotely, and across 10 time zones. For other businesses, particularly architects, specifiers, and building consultants within the construction industry, this shift, which remains the same almost a year on, provided a very different way of working. A way that has now been proven to really work. Benefits of homeworking Online webinars have covered a variety of different topics including fire safety The benefits of homeworking are plentiful. One of the major benefits is time, a luxury many of us just didn't have pre-pandemic. Now there's no commute to work, to meetings, and to events. As exhibitions and conferences could not take place last year, many moved online, giving industry professionals the chance to engage and learn from the comfort of their own home, often at a time to suit their personal schedule. Since the outbreak of the pandemic last March, it has been reported that a whopping 49.2% of the British workforce were intent on investing time to actively further their learning. The NBS, (formerly National Building Specification) says it has seen a dramatic increase in webinar attendance. Eager participants include product manufacturers and also architects and specifiers. Online webinars have covered a variety of different topics including fire safety. Fire protection standards At Zeroignition we know that education is non-negotiable when ensuring buildings are built safely. Government regulations are being tightened to save lives, and as an industry, those of us in the business of design and construction must also continue to challenge ourselves to know more in order to meet incredibly high fire protection standards. Increased knowledge, coupled with a systematic approach - where products are seen together as a system, rather than individual components - would turn our methodology on its head for the better. Traceability is also a key component to add to the mix. One of the biggest failings unveiled by the Grenfell inquiry was the lack of traceability of products used for the building refurbishment. Investing in research and Development The introduction of a new regulator will help to ensure materials used when constructing buildings are safe This just wouldn't happen in other industries such as aviation, or automotive, where every component of the structure is known and recorded. The introduction of a new regulator will help to ensure materials used when constructing buildings are safe, fit for purpose, and 100% traceable. Companies must be ready to stand up, take responsibility, educate themselves and invest in R&D to enable them to do things properly. The companies we've spoken to are willing to be more transparent, and share a product's journey from testing, through to manufacture, installation, and maintenance, which is so important and really promising to see. Filling knowledge gaps From the very beginning, we've been challenging the industry to improve. To learn more. To try harder. To think differently. I can attest from our conversations with manufacturers that safety elements including fire safety have risen to the very top of the agenda. Never before have I seen companies so invested in R&D to enable them to build smarter, better, and safer – and consign appalling events like Grenfell to the history books. The pandemic has given the opportunity to invest time in filling knowledge gaps. So let's continue to invest time in education and personal development to do better. Because it really matters. Change is imminent and safety is at the forefront.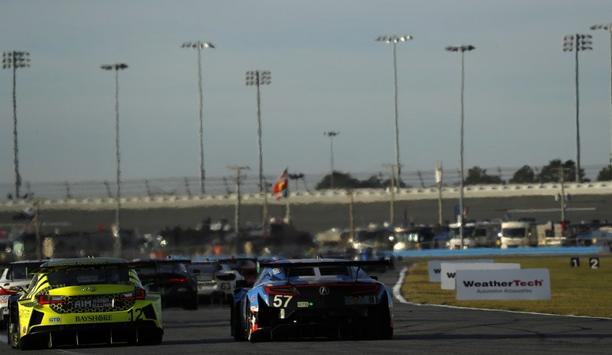 Holmatro Works With IMSA Safety Team To Provide Vehicle Extrication Equipment
As part of the new agreement Holmatro will work with the IMSA Safety Team to provide vehicle extrication equipment along with training to support local crews and ensure the highest standards. "Holmatro has a long history in motorsports safety, and in fact over the years Holmatro tools have played a part in the rescue of several drivers," said Tony Barboza, Vice President of Sales and Marketing, Holmatro, Inc. Motorsports safety teams "As the biggest supplier of extrication equipment to motorsports safety teams, we're proud of our new partnership with the IMSA safety team and look forward to supporting them in their mission of proving safety for the drivers in all of their events." We have an expert AMR Safety Team that now has an expanded toolbox" "Safety is a top IMSA priority," said David Pettit, IMSA Senior Vice President, Marketing and Business Operations. "We have an expert AMR Safety Team that now has an expanded toolbox with advanced equipment and services from Holmatro. The companies is considered a leader in its industry and we are proud to be associated with them." High tech rescue equipment Having supplied tools for the IndyCar Safety Team since 1991, Holmatro has become a pioneer in supplying high tech rescue equipment to assist in the quick and safe extrication of race drivers following incidents on track. Holmatro's cordless, portable and powerful tools are ideal for the on track environment, where drivers need to be extricated from carbon fiber monocoques and high-strength roll-cage structures. Over the years it has been Holmatro's goal to translate their learning in the extreme racing environment into innovative rescue tools that raise the level of global postcrash response on the streets and highways. As of 2019, Holmatro is the official supplier of the FIA Safety and Medical departments.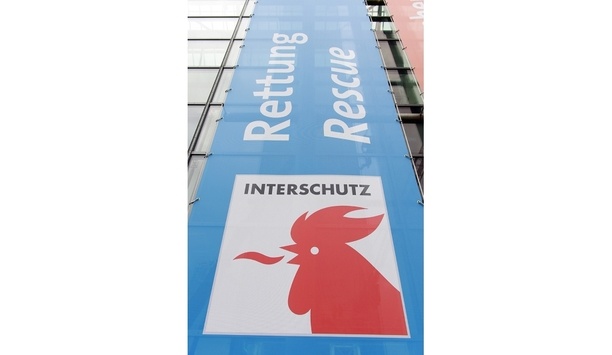 INTERSCHUTZ 2020 To Host Manufacturers, Suppliers And Rescue Services To Discuss Ways To Enhance Rescue And Emergency Services Globally
New technology and strategies are urgently required if rescue services are to meet the enormous challenges they encounter in the modern world. Demographic change, the need for well-trained specialist personnel and responding to major incidents and disasters are just some of the keynote themes that demand answers. At INTERSCHUTZ 2020 manufacturers, suppliers, rescue services and training institutes will present their solutions and ideas for future-fit rescue services. At the same time, INTERSCHUTZ also serves as a platform for a professional exchange of know-how within this sector. Consequently, the visiting public includes emergency physicians, emergency paramedics, paramedics, medical technicians and first responders from every kind of rescue/emergency service, as well as decision-makers in local government, medical insurance companies and providers of funds and services. INTERSCHUTZ 2020 INTERSCHUTZ is a hub which addresses all the topical issues affecting the entire spectrum of rescue services" "INTERSCHUTZ is a hub which addresses all the topical issues affecting the entire spectrum of rescue services, both for domestic deployment and internationally", declares Martin Folkerts, Project Director of INTERSCHUTZ at Deutsche Messe. "One of the big bonus points of INTERSCHUTZ is that every sector in the field of security, safety and rescue services is represented at one convenient time and place. It is impossible to overstate just how important networking and communication between fire and civil protection services are to the development of rescue services that are future-proof and fit for purpose. In the final analysis, the players responding in day-to-day operations and those responding to major incidents and disasters all have to work closely together." Hall 26 will provide a central hub for the presentation of the rescue services at INTERSCHUTZ 2020. Offering a display space of more than 21,000 square meters, this venue provides visitors with a clear overview of manufacturers, suppliers and special themes. The hall is a magnet for any professional seeking information on rescue aids, transport, data management, equipment, disinfection equipment, medical equipment, tools/equipment for rescuing accident victims or information on training courses for the rescue services. The key topics of water rescue and high-angle and high rescue operations form the focus of displays in halls 17 and 16. Connectivity And Digitization Connectivity and digitization are issues that have long occupied emergency and rescue services" "Connectivity and digitization are issues that have long occupied emergency and rescue services", says Andreas Ploeger, director of the ambulance and rescue vehicle manufacturer Wietmarscher Ambulanz- und Sonderfahrzeug GmbH (WAS). "Although many countries are ahead of Germany in this respect, INTERSCHUTZ should get things moving. As far as WAS is concerned, this trade fair is something of an international benchmark." This is a view shared by Binz Ambulance- und Umwelttechnik GmbH, whose spokesperson, Matthias Quickert, deputy head of distribution and head of the special vehicles and series production segment of Binz operations, reported: "INTERSCHUTZ 2020 is an important national and international showcase, where our company presents its key products. One focal point is weight optimization in vehicle interiors for ambulances and rescue vehicles, as well as in other BOS emergency vehicles for which weight is a key factor, but naturally we also focus on the intelligent networking of voltage and power supply systems in vehicle modifications and data acquisition and presentation for diverse vehicles and vehicle modifications." C.Miesen, Gruau And GSF Ltd Among Exhibitors In addition to WAS and Binz, several other exhibitors have already announced their intention to exhibit in 2020, including C. Miesen, GSF Sonderfahrzeugbau, Groupe Gruau, Ferno-Washington, Weinmann Emergency, X-Cen-Tek, Holmatro, Lukas, Weber Hydraulik, Dönges and Andreas Stihl Ltd. While exhibitors from industry are clearly important to INTERSCHUTZ, great value is also placed on the participation of professional service providers, i.e. those organizations whose teams of professionals and volunteers deliver the emergency and rescue services. Their ranks include the German Red Cross (DRK), the national branch of the International Red Cross which operates in Germany and in voluntary operations assisting the German authorities in humanitarian missions. "For us it is self-evident that we should take part in INTERSCHUTZ as an exhibitor in 2020, but it is also very exciting," explains Dr. Ralf Selbach, chairman of the board of the DRK Association in Lower Saxony. Communication In Disaster Response The lead theme of connectivity and digitization is a very topical aspect of the work of the Red Cross" In the federal state of Lower Saxony, alone, the DRK employs around 3,500 in the rescue services, with a further 7,000 or more volunteers on standby. "The lead theme of connectivity and digitization is a very topical aspect of the work of the Red Cross – for instance, it is vital in communication in disasters and major incidents, or in the training of rescue service personnel," says Dr. Selbach. "This is something that we want to convey to the visitors to our trade fair stand in a tangible and practical fashion. We also want to inform them about the opportunities for working on a professional or voluntary basis in health-related services such as rescue and emergency, civil protection and disaster protection and relief." Likewise, INTERSCHUTZ is an important event in the calendar of the Johanniter Unfall Hilfe (German Order of St John) as Hannes Wendler, the Director of the organization in Lower Saxony and Bremen, is keen to explain: "INTERSCHUTZ not only affords an excellent overview of this sector, including all the latest developments – as a nationwide provider of rescue services and an established partner in general public services it also provides us with an opportunity to demonstrate our consistent efforts to upgrade and improve our services in line with current trends and standards." Johanniter Unfall Hilfe The Johanniter Unfall Hilfe at INTERSCHUTZ will not only place the focus on connectivity between teams and technology – it also aims to reach younger visitors and address personnel recruitment. The Akkon University in Berlin and the Johanniter Academy are two training facilities at which the Johanniter staff educate and train highly qualified personnel for the rescue and emergency services. Our training measures hinge on modern technology and innovative methods in order to prepare the participants" "Our training measures hinge on modern technology and innovative methods in order to prepare the participants as well as possible for the kind of challenges that rescue teams meet today," adds Wendler. "At INTERSCHUTZ we want to show visitors, especially young visitors, that we are a competent, modern and progressive employer – whether as a provider of terrestrial rescue services or in air rescue services and offshore rescue operations." Holmatro Extrication Challenge The exhibits and information offered at the individual stands at INTERSCHUTZ are complemented by an impressive supporting program rich in opportunities for discussion, knowledge transfer, learning and for making valuable new contacts. Demonstrations, activities and examples of practical applications are staged throughout the whole trade fair on the open-air site. Another daily highlight will be the Holmatro Extrication Challenge with rescue teams from all over the world competing against one another in exciting simulated scenarios in which they demonstrate their skills in extricating road-traffic accident victims from vehicles. No doubt, the scene will be less intense, but equally interesting, at the meeting of the rescue services, which is being organized mainly by the German Fire Protection Association (vfdb). This event will feature talks and panel discussions on current issues and challenges. One of many interesting topics will be the comparison of European emergency and rescue services. Directly adjacent to this event various rescue services' training schools will stage diverse activities simulating the kind of operations that rescue teams have to face today and showing ways of tackling future scenarios and challenges. 22nd Hannover Emergency Medicine Symposium Another key element of the supporting program is the 22nd Hannover Emergency Medicine Symposium from 19-20 June Another key element of the supporting program is the 22nd Hannover Emergency Medicine Symposium from 19-20 June, organized by the Johanniter Academy of Lower Saxony/Bremen in collaboration with the Medical University of Hannover. The symposium is held over two days, thus giving participants the opportunity to benefit from both the high-caliber theoretical content of this event and the experience of the leading world fair INTERSCHUTZ. The Johanniter Unfall Hilfe also organizes the Hans-Dietrich Genscher Prize and the Johanniter Junior Prize. Both awards are traditionally presented in Hannover to mark the achievements of courageous helpers. In 2020, the award ceremony will take place on the Wednesday of INTERSCHUTZ. The Hans-Dietrich Genscher Prize is awarded to adults – for example, an emergency physician or some other rescue or emergency worker – for their exceptional achievements in a rescue situation. The winner could be a professional or a volunteer layperson. The Johanniter Juniors' Prize is awarded to young people up to the age of 18 who have shown an exceptional level of commitment by providing first aid and/or other services in emergency situations. Hannover is, of course, also the place where German politicians and administrators responsible for the rescue services meet. Thus, on 16 and 17 June the German Federal States' Committee for the Emergency and Rescue Services will convene at INTERSCHUTZ. The participants will include the representatives responsible for the emergency and rescue services in the various German states, as well as representatives from the German Federal Ministries of Internal Affairs, Health and Defense, representatives of the German police air units, the German Federal Highway Research Institute (BAST) and the major local authority associations from across Germany.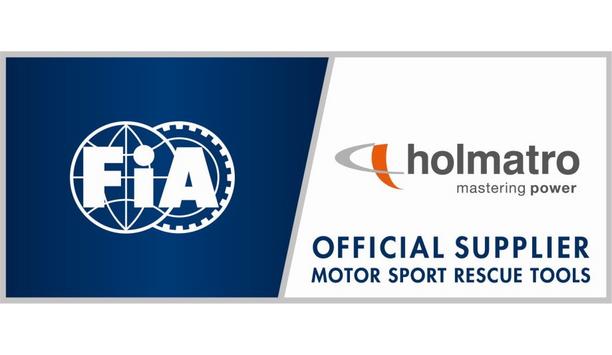 Holmatro Becomes FIA Official Supplier To Provide The Hydraulic Cutting And Spreading Equipment
As officially announced at the FIA Conference 2019 in South Africa, Holmatro has become a FIA Official Supplier and will provide its latest hydraulic cutting and spreading equipment to FIA sanctioned circuits worldwide. As part of the new agreement Holmatro will work with the FIA Safety and Medical departments to provide equipment along with training to support local crews and ensure the highest standards. In addition, FIA National Sporting Authorities will have direct access to FIA approved and standardized Holmatro rescue equipment for their racing series. Manufacturing rescue equipment Having supplied tools for the IndyCar safety team since 1991, Holmatro has become a pioneer in manufacturing rescue equipment to assist in the quick and safe extrication of race drivers following incidents on track. Holmatro's cordless portable and powerful tools are ideal for the motor sport environment Holmatro's cordless portable and powerful tools are ideal for the motor sport environment, where drivers need to be extricated from carbon fiber monocoques and high-strength roll-cage structures. Over the years it has been Holmatro's goal to translate their learnings in racing into innovative rescue tools that raise the level of global post-crash response. Latest rescue tools Adam Baker, FIA Safety Director, said: "We are delighted to be able to provide Holmatro's state-of-the-art equipment to our circuits worldwide. It is crucial that rescue teams have access to the latest rescue tools which meet the rigorous standards we set and to training programs that further enhance safety." Harm Hermans, Holmatro CEO, said: "Holmatro is proud to be chosen as an official supplier to the FIA and bring our rescue equipment to circuits worldwide. We believe in constant improvement and innovation when it comes to safety, and this is a further demonstration of the quality of our world-class tools and extrication training & consultancy."