InnoSys Industries Inc FIRE RESCUE ACESSORIES
(2)
Browse FIRE RESCUE ACESSORIES
Other InnoSys Industries Inc products
Rescue/RIT Accessories products updated recently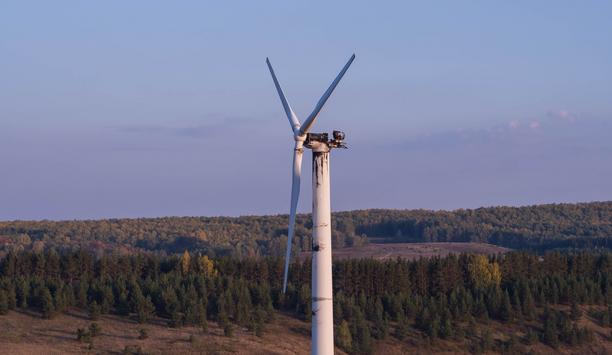 Using State-Of-The-Art Technology To Prevent And Put Out Wind Turbine Fires
As more and more countries in Europe and North America commit to net zero, a key strategy is replacing old fossil fuel-driven forms of power generation and replacing them with renewable energy, such as wind turbines and solar panels. The wind industry has seen a particular boom, with tens of thousands of new turbines installed every year across the globe. However, like any other heavy machinery, wind turbines can catch fire due to mechanical or electrical failures. These fires can have impacts beyond the turbine if there is secondary fire spread to surrounding lands, resulting in potentially catastrophic loss. Without this technology in place, a single fire could cost $7-8 million and cause substantial downtime. The time is now for the industry to use all available technology to prevent these incidents and reduce the risk of fires spilling into the environment. How do wind turbine fires start? Wind turbine fires can catch fire due to external causes, such as lightning strikes, or internal causes, such as mechanical or electrical failure resulting in sparks or heat in the nacelle. Most nacelle fires start at one of three points of ignition – converter and capacitor cabinets, the nacelle brake, or the transformer. Nacelle brakes are used to stop the turbine's blades from spinning in an emergency. Converter and capacitor cabinets and transformers are necessary for the turbine to generate power and transform it into a voltage that can be exported to the grid. An electrical fault at either location can produce arc flashes or sparks, which can ignite nearby Class A combustibles, like cables, plastics, or fiberglass. Nacelle brakes are used to stop the turbine's blades from spinning in an emergency. The brakes can cause turbine fires, albeit due to sparks from mechanical stress and friction rather than electrical failure. While some turbines have been designed with safer, electrical brakes, mechanical brake systems are often used as a backup in the event of power or control failure. These ignition points are all necessary for the safe generation of electricity from the wind, and cannot simply be designed out. As such, wind farm owners and operators must be ready to deal with fires when they spark. Why are wind turbine fires hard to fight? Modern wind turbines often exceed 250 feet in height, while most ground-based firefighting can only reach up to 100 feet. A team sent up-tower to manually fight the fire would constitute a major health and safety risk, as turbines have limited space and escape routes – putting employees not only in direct contact with fire but at risk of being in the turbine if it collapses. As such, when turbines catch fire, they are often left to burn out, with firefighters' efforts focused on preventing the spread and clearing the area as fiery debris falls. This results in irreparable damage to the turbine, necessitating its replacement. What is the cost of a wind turbine fire? The cost of replacing a burned-out wind turbine depends on a number of factors. First and foremost is the size and initial cost of the turbine. Turbines with more than 3MW of rated capacity can cost between $3-10 million to install during development. Replacement turbines can often cost even more, as manufacturers are likely to charge more for individual, one-off installations. Another key loss is business interruption, or how long the turbine was offline – and therefore not generating revenue. The average loss due to a turbine fire was estimated by insurance company GCube to be $4.5 million in 2015. As turbines have grown larger and therefore more expensive to replace with greater losses in revenue, we expect a fire to cost anywhere between $7-8 million for new models. How can turbine owners and manufacturers manage fire risk? Firetrace's system is designed with flexible Heat Detection Tubing, which ruptures in response to extreme heat or open flame Turbine manufacturers are already taking steps to "design out" fire risk in turbines. For example, lightning protection systems on turbine blades safely re-direct the surge of electricity away from cables, while condition monitoring systems can identify whether a component is overheating and likely to catch fire. In order to put out any turbine fires that do start at their source, turbine owners and manufacturers can install automatic fire suppression systems at common points of ignition. Firetrace's system is designed with flexible Heat Detection Tubing, which ruptures in response to extreme heat or open flame, releasing a clean suppression agent precisely at the source of the fire before it can spread. Wind farm owners who have taken a more proactive approach to manage risk via fire suppression systems have been able to snuff out fires before they can spread throughout the turbine or into the environment. By investing in the latest technology for fire suppression, owners and operators have avoided the worst-case scenario, saving millions in operating costs.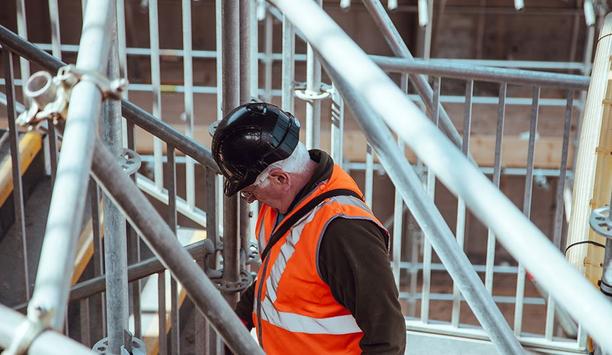 Fire Protection Awareness Is Finally Off The Back Burner
The Grenfell tragedy has shocked the public and rocked the construction industry. The ongoing inquiry into the 2017 tower block fire has exposed huge flaws in existing practices across architecture, material specification, and building projects. It is also reinforcing the critical importance of fire protection. It took Grenfell, and admittedly the many years that have followed, for the industry to fully reappraise the product selection and testing regimes needed to ensure resident safety in buildings. Now, the tide is really starting to turn. Fire protection training Research we conducted across the UK, Germany, and France, in the aftermath of the disaster, revealed that knowledge levels surrounding fire and fire protection amongst some of our most trained professionals in architecture was very low. Across the three countries, only 3% of architects were able to correctly define the four basic fire protection terms: active fire protection, passive fire protection, fire resistance, and reaction to fire. Of the architects surveyed in the UK, 8% were able to define the four terms, in France, it was only 6%, and in Germany none. Hardly any of the architects interviewed, a mere 2%, said they'd had comprehensive fire protection training, most had some training, and less than one in ten (8%) say they've never had fire protection training. Fire-Protected buildings It was clear, post-Grenfell, that things needed to change, ensuring fire awareness is a top priority Our research confirmed that architects and specifiers had limited knowledge of fire protection and a lack of training in the area of designing safe, fire-protected buildings. It was clear, post-Grenfell, that things needed to change, ensuring fire awareness is a top priority, no matter how much time pressure industry professionals are under. And now they have. I believe that when COVID hit in spring 2020, a window of opportunity opened for fire protection awareness. Working together seamlessly Overnight, the majority of us were confined to our homes and adapting to working remotely where possible. For some businesses - such as ours here at Zeroignition - it had very little impact. Zeroignition is a global company and we have always operated remotely, enabling us to hire the best possible experts from around the world all working together seamlessly, remotely, and across 10 time zones. For other businesses, particularly architects, specifiers, and building consultants within the construction industry, this shift, which remains the same almost a year on, provided a very different way of working. A way that has now been proven to really work. Benefits of homeworking Online webinars have covered a variety of different topics including fire safety The benefits of homeworking are plentiful. One of the major benefits is time, a luxury many of us just didn't have pre-pandemic. Now there's no commute to work, to meetings, and to events. As exhibitions and conferences could not take place last year, many moved online, giving industry professionals the chance to engage and learn from the comfort of their own home, often at a time to suit their personal schedule. Since the outbreak of the pandemic last March, it has been reported that a whopping 49.2% of the British workforce were intent on investing time to actively further their learning. The NBS, (formerly National Building Specification) says it has seen a dramatic increase in webinar attendance. Eager participants include product manufacturers and also architects and specifiers. Online webinars have covered a variety of different topics including fire safety. Fire protection standards At Zeroignition we know that education is non-negotiable when ensuring buildings are built safely. Government regulations are being tightened to save lives, and as an industry, those of us in the business of design and construction must also continue to challenge ourselves to know more in order to meet incredibly high fire protection standards. Increased knowledge, coupled with a systematic approach - where products are seen together as a system, rather than individual components - would turn our methodology on its head for the better. Traceability is also a key component to add to the mix. One of the biggest failings unveiled by the Grenfell inquiry was the lack of traceability of products used for the building refurbishment. Investing in research and Development The introduction of a new regulator will help to ensure materials used when constructing buildings are safe This just wouldn't happen in other industries such as aviation, or automotive, where every component of the structure is known and recorded. The introduction of a new regulator will help to ensure materials used when constructing buildings are safe, fit for purpose, and 100% traceable. Companies must be ready to stand up, take responsibility, educate themselves and invest in R&D to enable them to do things properly. The companies we've spoken to are willing to be more transparent, and share a product's journey from testing, through to manufacture, installation, and maintenance, which is so important and really promising to see. Filling knowledge gaps From the very beginning, we've been challenging the industry to improve. To learn more. To try harder. To think differently. I can attest from our conversations with manufacturers that safety elements including fire safety have risen to the very top of the agenda. Never before have I seen companies so invested in R&D to enable them to build smarter, better, and safer – and consign appalling events like Grenfell to the history books. The pandemic has given the opportunity to invest time in filling knowledge gaps. So let's continue to invest time in education and personal development to do better. Because it really matters. Change is imminent and safety is at the forefront.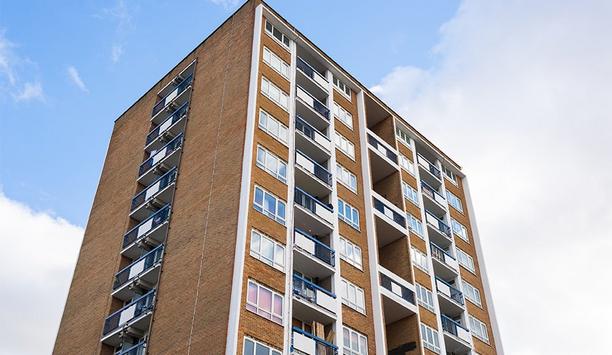 Fire Safety Lessons - Building For A Better Tomorrow
With Grenfell inquiries continuing to uncover a number of fire safety issues, it's clear that decision makers must learn from critical mistakes in a bid for better fire safety standards. Karen Trigg of Allegion UK highlights the key lessons that must be taken from Grenfell to help ensure a disaster of this magnitude never happens again. On the 14th June 2017, UK witnessed a tragedy. A myriad of critical issues, whether the result of mistakes, oversights or neglect, led to the largest fire disaster in modern memory - Grenfell Tower. Since then, the Grenfell Tower Inquiry has taken steps to uncover what went wrong that morning. But equally important is identifying and learning from the fire safety issues that were in play that day, so as to help ensure an incident like this never happens again. Taking Responsibility With that in mind, decision makers, construction companies, installers and manufacturers are amongst those that, in reviewing the reports, can make clear, steadfast plans to help improve fire safety for everyone. For that, a change in education towards fire safety - and the various solutions that make it possible - must be at the forefront of one's activity. Because in reality, one is not just talking about ancillary products here, but lifesaving solutions. In November 2020, it emerged that Grenfell Tower suppliers were aware their cladding was dangerous In November 2020, it emerged that Grenfell Tower suppliers were aware their cladding was dangerous, with an inquiry citing, "These companies knew their materials would burn with lethal speed". Despite the inquiries still bringing issues to light years later, it's important to move forward on the critical topics that have already been identified. safety hardware manufacturers Aside from cladding, from the viewpoint of fire safety hardware manufacturers, two other key issues stood out from the reports; the failure of compartmentation and flat entrance doors failing to close. Combined, these themes proved fatal. Compartmentation in particular is crucial to containing the spread of fire from one area (in this case, apartments) to another, giving building occupants a safe space and protection from the fire. Commonly, over a building's lifespan, compartmentation can become compromised with a number of different retro-fitted products. With this, installers (who may not be fully aware of the importance of fire protection) can potentially leave holes where there were none before, thus giving fire and smoke a place to breach the defenses the building once had. On this occasion, learning from the fire doors - which also play a critical part in compartmentalization - is key. ineffective fire doors As stated in Phase I of the Grenfell Inquiry, "The performance of fire doors in the tower, in particular, whether they complied with relevant regulations, their maintenance and the reasons why some of the self-closing devices do not appear to have worked." In the same section of Phase I, it was made clear that ineffective fire doors allowed smoke and toxic gases to spread throughout the building at a quicker rate than they should have. The market has developed to offer solutions designed to meet the many needs of a building and their users The absence of effective self-closing devices in part led to the failure of compartmentation and was therefore a reason why the doors failed to perform their essential function. With this in mind, it's important to remember that fire doors (when operating with fully functional hardware) play an essential role in preventing or inhibiting the spread of smoke and toxic gases and are a key factor in preserving effective compartmentation in buildings. delayed closing mechanisms With this information, questions must be asked as to why there was an absence of effective self-closing devices? There could be many reasons as to why there was a lack of self-closing devices, for example, the doors being too difficult to open, or perhaps closing too quickly and were thus removed. Yet the removal of those devices is never the true answer and instead it puts residents at risk. Today, the market has developed to offer solutions designed to meet the many needs of a building and their users, including those with delayed closing mechanisms that can ease access and egress. Yet it's key to remember that fire doors and their accompanying hardware are there to save lives and property in the event of a fire and can only do so if the correct solutions are present and correctly installed. fire safety education The lessons taken from Grenfell must further prompt an area which is still not as good as it needs to be - fire safety education. It's fundamental to ensure facility managers, installers and residents all understand the importance of fire safety solutions - from why they're there to how they operate. The installation process is paramount, too. There are common issues with installation that simply must be ironed out. Aside from this, stricter guidelines need to be implemented as a way of preventing fire incidents such as Grenfell Commonly, the speed to which installers are required to work isn't leaving enough time for door closers to be fully adjusted and therefore suit the environment in which it's being fitted. To combat this, suppliers must do what is necessary to support installation - from supplying self-adhesive templates to improve efficiency, to offering spring adjustable door closers which are perfect for time-impaired installers. preventing fire incidents Aside from this, stricter guidelines need to be implemented as a way of preventing fire incidents such as Grenfell. Fire safety solutions such as door hardware are accompanied with certifications but should stricter guidelines be in place for those installing them? Furthermore, when it comes to testing, should higher risk buildings not be treated in the same vein as the everyday vehicles where regular servicing and MOTs are required to ensure they continue to perform? These, amongst others, are the questions that must continue being asked. Finally, a push for improved competence across the board is key. From the product design stage right through to constructing, inspecting, assessing and managing and maintaining all public buildings, including higher risk residential buildings as Grenfell once was. Only when key mistakes are learnt from, and competent bodies placed in the overseeing of refurbishments or new builds of high-risk residential buildings, can everyone truly feel that they are one step closer to complete fire safety