Hurst Jaws of Life FIRE RESCUE ACESSORIES
(10)
Browse FIRE RESCUE ACESSORIES
Rescue/RIT Accessories products updated recently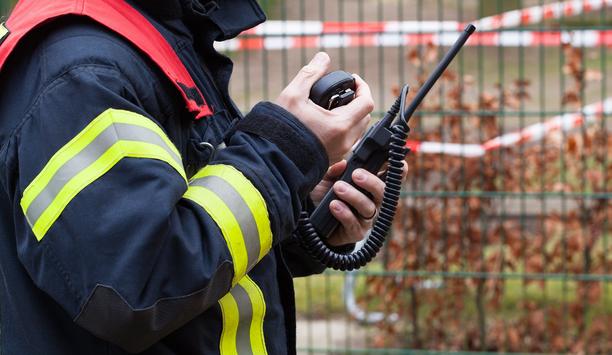 Why Communication Breakthroughs Are Going to Be Crucial To A Healthy Post-Pandemic Fire Sector
Communication technology has always been a key area of innovation for a variety of sectors, but the emergency services sector, in particular, is one of those that stands to gain a great deal. Those operating in the fire sector typically operate in noisy, dangerous conditions where communication is essential but difficult. hands-free communication From Bluetooth headsets to clunky hands-on radio systems, there have been a plethora of communication innovations in recent years designed to connect workers while keeping them safe and productive. Wearable, hands-free communication systems represent the latest frontier in this quest for safe communication Wearable, hands-free communication systems represent the latest frontier in this quest for safe, productive communication, and the pandemic has changed the communication game business of all shapes and sizes will be looking at 'hands-free' communication technology in a brand new light. Since the onset of the pandemic, even the most hands-on workplaces have had to practice social distancing and mask-wearing, adding another layer of health and safety onto an already complex set of rules and regulations. Where workers might once have been able to share radios and other equipment, they now need to do what they can to stay apart and not cross-contaminate surfaces. That means working hard to limit contact with surfaces, and each other. Critical communication in the fire sector If any sector is ready to lead the charge in terms of communication innovation, it's the fire sector, which typically sees its workers operating in loud, hazardous environments, has been a driving force behind some of the greatest communication innovations of the past couple of decades and will continue to innovate to keep its workers safe and connected. According to some sources, the critical communications industry is growing at a rate of knots and will be worth more than $20 billion by 2028. That's a compounded annual growth rate of nearly 10%, no doubt accelerated by the pandemic and our renewed focus on worker safety and the need for hands-free communication solutions. Perhaps the best way to speculate about future breakthroughs and how they will materialize is to first look back at how the emergency services, hospitals, and other sectors, have pioneered the way teams communicate. There have been countless communication breakthroughs over the years, but which ones have stood the test of time, and which ones are going to be most valuable to us as we emerge into a post-pandemic world? 'smart PPE' and wearable communication technology Workers in a variety of settings were able to communicate completely hands-free without removing their PPE Wearable communication technology isn't new by any means, but its adoption and innovation have certainly been accelerated since the pandemic. While front-line and mission-critical workers carried on throughout the pandemic, they still needed to adhere to social distancing guidelines wherever possible and that also meant limiting contact with surfaces and staying in PPE. Workplaces in other sectors, when they were able to go back to the office, also faced the same conundrum. Health and safety had changed and businesses needed to adapt accordingly. Their answer? Wearable communication technology in the form of 'Smart PPE'. By incorporating comms technology into masks, helmets, visors, and overalls, workers in a variety of settings were able to communicate completely hands-free without removing their PPE, giving them complete freedom without compromising on safety. No more pulling off visors to fiddle with intercoms, or reaching for the bulky radio that's been passed around from shift to shift. Smart PPE makes operating in hostile environments by giving them the ability to stay in touch with their co-workers without having to interface with anything physically or share personal devices. Intelligent 'active listening' ear protectors Did you know that an estimated 22 million workers every year are exposed to potentially damaging levels of noise? The traditional solution would be to muffle the sound with ear guards, but that comes with its own set of problems. Communication is as much about listening as it is speaking. For workers in busy, loud, or dangerous environments, being able to hear what's going on around you while also protecting your ears from potentially damaging sounds is crucial. Active listening headphones can protect workers from potentially damaging noises such as heavy machinery, but let through important sounds such as warning signals, radio communications, or the voices of their co-workers. That means instead of constantly taking protective ear guards on and off, or lifting a cup of the gear to hear a colleague yell something important, active listening headphones allow workers to stay alert and in-tune with their surroundings without putting their hearing at risk. Pioneering self-healing networks A perfect companion to 'smart PPE' but also an excellent technology in its own right, self-healing networks are designed for teams that are constantly on the move, from hospital staff to busy fire teams. They're called 'self-healing' because of their ability to reconnect units that come back within range, and they stay connected even when one or more units drop off the network. Sectors like the emergency services are going to play a critical role in keeping those innovations coming A self-healing network is a cut above Bluetooth, which is typically unreliable with limited range and requires no base unit - allowing team members to roam far and wide and stay in touch so long as they're in range. It facilitates 'always on' communication, meaning no need to push buttons to talk and can be voice-activated, so no member of staff has to come into contact with another or with any surface. While not invented since the pandemic, much like Smart PPE, its uptake has increased dramatically. Communication breakthroughs have been central to health and safety for several years, but as we emerge into a so-called 'new normal' following the pandemic, sectors like the emergency services are going to play a critical role in keeping those innovations coming.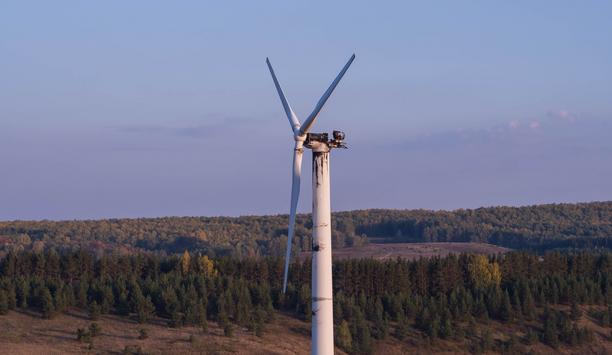 Using State-Of-The-Art Technology To Prevent And Put Out Wind Turbine Fires
As more and more countries in Europe and North America commit to net zero, a key strategy is replacing old fossil fuel-driven forms of power generation and replacing them with renewable energy, such as wind turbines and solar panels. The wind industry has seen a particular boom, with tens of thousands of new turbines installed every year across the globe. However, like any other heavy machinery, wind turbines can catch fire due to mechanical or electrical failures. These fires can have impacts beyond the turbine if there is secondary fire spread to surrounding lands, resulting in potentially catastrophic loss. Without this technology in place, a single fire could cost $7-8 million and cause substantial downtime. The time is now for the industry to use all available technology to prevent these incidents and reduce the risk of fires spilling into the environment. How do wind turbine fires start? Wind turbine fires can catch fire due to external causes, such as lightning strikes, or internal causes, such as mechanical or electrical failure resulting in sparks or heat in the nacelle. Most nacelle fires start at one of three points of ignition – converter and capacitor cabinets, the nacelle brake, or the transformer. Nacelle brakes are used to stop the turbine's blades from spinning in an emergency. Converter and capacitor cabinets and transformers are necessary for the turbine to generate power and transform it into a voltage that can be exported to the grid. An electrical fault at either location can produce arc flashes or sparks, which can ignite nearby Class A combustibles, like cables, plastics, or fiberglass. Nacelle brakes are used to stop the turbine's blades from spinning in an emergency. The brakes can cause turbine fires, albeit due to sparks from mechanical stress and friction rather than electrical failure. While some turbines have been designed with safer, electrical brakes, mechanical brake systems are often used as a backup in the event of power or control failure. These ignition points are all necessary for the safe generation of electricity from the wind, and cannot simply be designed out. As such, wind farm owners and operators must be ready to deal with fires when they spark. Why are wind turbine fires hard to fight? Modern wind turbines often exceed 250 feet in height, while most ground-based firefighting can only reach up to 100 feet. A team sent up-tower to manually fight the fire would constitute a major health and safety risk, as turbines have limited space and escape routes – putting employees not only in direct contact with fire but at risk of being in the turbine if it collapses. As such, when turbines catch fire, they are often left to burn out, with firefighters' efforts focused on preventing the spread and clearing the area as fiery debris falls. This results in irreparable damage to the turbine, necessitating its replacement. What is the cost of a wind turbine fire? The cost of replacing a burned-out wind turbine depends on a number of factors. First and foremost is the size and initial cost of the turbine. Turbines with more than 3MW of rated capacity can cost between $3-10 million to install during development. Replacement turbines can often cost even more, as manufacturers are likely to charge more for individual, one-off installations. Another key loss is business interruption, or how long the turbine was offline – and therefore not generating revenue. The average loss due to a turbine fire was estimated by insurance company GCube to be $4.5 million in 2015. As turbines have grown larger and therefore more expensive to replace with greater losses in revenue, we expect a fire to cost anywhere between $7-8 million for new models. How can turbine owners and manufacturers manage fire risk? Firetrace's system is designed with flexible Heat Detection Tubing, which ruptures in response to extreme heat or open flame Turbine manufacturers are already taking steps to "design out" fire risk in turbines. For example, lightning protection systems on turbine blades safely re-direct the surge of electricity away from cables, while condition monitoring systems can identify whether a component is overheating and likely to catch fire. In order to put out any turbine fires that do start at their source, turbine owners and manufacturers can install automatic fire suppression systems at common points of ignition. Firetrace's system is designed with flexible Heat Detection Tubing, which ruptures in response to extreme heat or open flame, releasing a clean suppression agent precisely at the source of the fire before it can spread. Wind farm owners who have taken a more proactive approach to manage risk via fire suppression systems have been able to snuff out fires before they can spread throughout the turbine or into the environment. By investing in the latest technology for fire suppression, owners and operators have avoided the worst-case scenario, saving millions in operating costs.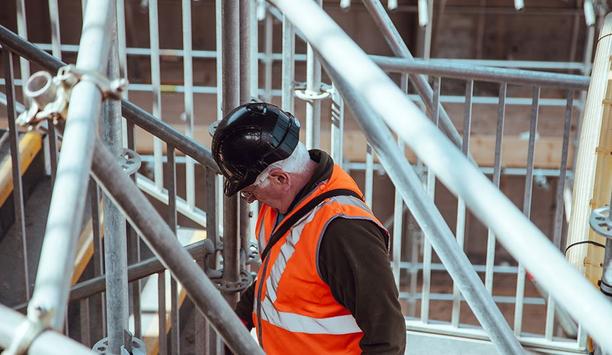 Fire Protection Awareness Is Finally Off The Back Burner
The Grenfell tragedy has shocked the public and rocked the construction industry. The ongoing inquiry into the 2017 tower block fire has exposed huge flaws in existing practices across architecture, material specification, and building projects. It is also reinforcing the critical importance of fire protection. It took Grenfell, and admittedly the many years that have followed, for the industry to fully reappraise the product selection and testing regimes needed to ensure resident safety in buildings. Now, the tide is really starting to turn. Fire protection training Research we conducted across the UK, Germany, and France, in the aftermath of the disaster, revealed that knowledge levels surrounding fire and fire protection amongst some of our most trained professionals in architecture was very low. Across the three countries, only 3% of architects were able to correctly define the four basic fire protection terms: active fire protection, passive fire protection, fire resistance, and reaction to fire. Of the architects surveyed in the UK, 8% were able to define the four terms, in France, it was only 6%, and in Germany none. Hardly any of the architects interviewed, a mere 2%, said they'd had comprehensive fire protection training, most had some training, and less than one in ten (8%) say they've never had fire protection training. Fire-Protected buildings It was clear, post-Grenfell, that things needed to change, ensuring fire awareness is a top priority Our research confirmed that architects and specifiers had limited knowledge of fire protection and a lack of training in the area of designing safe, fire-protected buildings. It was clear, post-Grenfell, that things needed to change, ensuring fire awareness is a top priority, no matter how much time pressure industry professionals are under. And now they have. I believe that when COVID hit in spring 2020, a window of opportunity opened for fire protection awareness. Working together seamlessly Overnight, the majority of us were confined to our homes and adapting to working remotely where possible. For some businesses - such as ours here at Zeroignition - it had very little impact. Zeroignition is a global company and we have always operated remotely, enabling us to hire the best possible experts from around the world all working together seamlessly, remotely, and across 10 time zones. For other businesses, particularly architects, specifiers, and building consultants within the construction industry, this shift, which remains the same almost a year on, provided a very different way of working. A way that has now been proven to really work. Benefits of homeworking Online webinars have covered a variety of different topics including fire safety The benefits of homeworking are plentiful. One of the major benefits is time, a luxury many of us just didn't have pre-pandemic. Now there's no commute to work, to meetings, and to events. As exhibitions and conferences could not take place last year, many moved online, giving industry professionals the chance to engage and learn from the comfort of their own home, often at a time to suit their personal schedule. Since the outbreak of the pandemic last March, it has been reported that a whopping 49.2% of the British workforce were intent on investing time to actively further their learning. The NBS, (formerly National Building Specification) says it has seen a dramatic increase in webinar attendance. Eager participants include product manufacturers and also architects and specifiers. Online webinars have covered a variety of different topics including fire safety. Fire protection standards At Zeroignition we know that education is non-negotiable when ensuring buildings are built safely. Government regulations are being tightened to save lives, and as an industry, those of us in the business of design and construction must also continue to challenge ourselves to know more in order to meet incredibly high fire protection standards. Increased knowledge, coupled with a systematic approach - where products are seen together as a system, rather than individual components - would turn our methodology on its head for the better. Traceability is also a key component to add to the mix. One of the biggest failings unveiled by the Grenfell inquiry was the lack of traceability of products used for the building refurbishment. Investing in research and Development The introduction of a new regulator will help to ensure materials used when constructing buildings are safe This just wouldn't happen in other industries such as aviation, or automotive, where every component of the structure is known and recorded. The introduction of a new regulator will help to ensure materials used when constructing buildings are safe, fit for purpose, and 100% traceable. Companies must be ready to stand up, take responsibility, educate themselves and invest in R&D to enable them to do things properly. The companies we've spoken to are willing to be more transparent, and share a product's journey from testing, through to manufacture, installation, and maintenance, which is so important and really promising to see. Filling knowledge gaps From the very beginning, we've been challenging the industry to improve. To learn more. To try harder. To think differently. I can attest from our conversations with manufacturers that safety elements including fire safety have risen to the very top of the agenda. Never before have I seen companies so invested in R&D to enable them to build smarter, better, and safer – and consign appalling events like Grenfell to the history books. The pandemic has given the opportunity to invest time in filling knowledge gaps. So let's continue to invest time in education and personal development to do better. Because it really matters. Change is imminent and safety is at the forefront.
FDIC International 2021 Review: Despite August Heat, The Show Triumphs Amid the Lingering Pandemic
Back in Indianapolis for the first time since 2019, FDIC International 2021 offered a full slate of conference sessions, hands-on training and equipment exhibitions. Attendance was down, but everyone appeared happy to be back at the show, after cancellations and delay caused by the COVID-19 pandemic. Masking compliance was low, despite continuing concerns about COVID-19 and the Delta variant. There was little social distancing. In many respects, the show seemed back to normal. A highlight of the event was the National Fallen Firefighters Foundation's (NFFF) 9/11 Stair Climb. It's a way for attendees to honor and remember those in the fire service community, who gave their lives in the 9/11 tragedy. Hundreds of FDIC participants paid tribute by climbing or walking the equivalent of the 110 stories of the World Trade Center. MSA's LUNAR hand-held device on display As always, safety was a huge theme at the FDIC exhibition, including development in hand-held tools As always, safety was a huge theme at the FDIC exhibition, including development in hand-held tools. MSA Safety displayed the new LUNAR hand-held device that helps keep firefighting teams connected, combining direction and distance information with thermal imaging to help find separated teammates and decrease response time. LUNAR uses cloud technology to increase fire-scene management capabilities for incident commanders. LUNAR can be used as a stand-alone device or as part of an MSA SCBA (self-contained breathing apparatus) system. Thermal imaging with edge detection identifies hot spots and ventilation points, so as to simplify navigation through low-visibility environments. Tethered drone and Reveal FirePRO X thermal camera FotoKite (Perspective Robotics AG), which has a joint development agreement with MSA Safety, featured a tethered drone that hovers over the site of an emergency, in order to provide networking capabilities through the tether for better connectivity. Seek Thermal offers the 'smallest and lightest' thermal imaging camera, available for US$ 799 and seeks to bring the benefits of thermal technology to every position on the fire team. The Reveal FirePRO X can now be charged using a four-station charging dock priced at US$ 399. The compact size makes the FirePRO X easy to carry and manage, while its high resolution and fast frame rate ensure superior images. Teledyne gas detection systems exhibited Teledyne displayed a range of gas detection systems, starting with the simple Protégé ZM carbon monoxide meter that can clip onto pockets, helmets, and EMS bags. A new product is the Gas Laser, a hand-held device that can quickly scan common venting points from a safe distance, in order to identify the presence of dangerous explosive gas. Teledyne recently acquired FLIR and the combined companies will provide a spectrum of imaging technologies and products spanning X-ray through infrared and from components to complete imaging systems. FDIC International's Innovation Hub focused on new technologies coming to the fire service Innovation Hub FDIC International's Innovation Hub focused on new technologies coming to the fire service, featured in a presentation theater on the show floor. Leading the initiative was SafeTech, a College Station, Texas-based non-profit organization, whose mission is to bring new technologies to first responders and armed forces. One featured company was Tracks North America, which provides unmanned vehicles with fork-lift capabilities. Another was Infysort, which makes superabsorbent pellets – 'hyper-blown polypropylene sorbent nanomaterial' that can absorb 50 to 60 times its weight in oil. Hale Products SAM control system HURST Jaws of Life demonstrated eDRAULIC 3.0, a new underwater power extrication tool The SAM control system, by Hale Products, is gaining in popularity, offering computerized/integrated water flow controls that manage a fire truck's pump, tank, intakes and discharges using touch-screen display for simplified interface. The new SAM Smart Nozzle allows firemen to control flow from the end of the fire hose. HURST Jaws of Life demonstrated eDRAULIC 3.0, a new underwater power extrication tool that can withstand salt water. The Lifeline Firehose provides a source of continuous breathable air coming from the nozzle of a fire hose. The patented coupler design enables the continuous air supply, which can also be used to power air tools. Seeking to help small and medium fire departments replace paper documentation, incident management systems offer low-cost digitization. Environmental awareness From Rosenbauer A topic among fire apparatus companies is idle reduction systems designed to shut off the main engine in a fire apparatus when not needed, eliminating loud diesel engine noise and exhaust, while maintaining power for lighting and air conditioning, for example. It is a reflection of growing environmental concerns among fire manufacturers. For example, Rosenbauer's Green Star system makes idle reduction easy, using electronic controls to shut down the chassis engine on-scene (if the fire pump is not engaged or no aerial operations under way), and starting a diesel-driven Auxiliary Power Unit (APU). Pierce Volterra zero-emissions pumpers The first Pierce Volterra zero-emissions pumper has been placed in service in Madison Pierce launched their Volterra platform of electric vehicles. The first Pierce Volterra zero-emissions pumper has been placed in service in Madison, Wisconsin. At FDIC International 2021, the Pierce booth included an electric vehicle technology kiosk and took attendees through the electric fire truck's attributes. CMC Rescue Rope and Harness Systems CMC Rescue Inc. demonstrated rope and harness systems for rescue operations, including special duffle bags and access packs for easy transport of harnesses. The CMC Clutch is now available in 13 mm and 11 mm models, for hauling, lowering, ascending, descending, belaying and deploying twin-tension rope systems. The CMC Triskelion 10-foot tripod features rapid deployment, for example, over a hole where a rescue is taking place and is certified to NFPA (National Fire Protection Association) standards.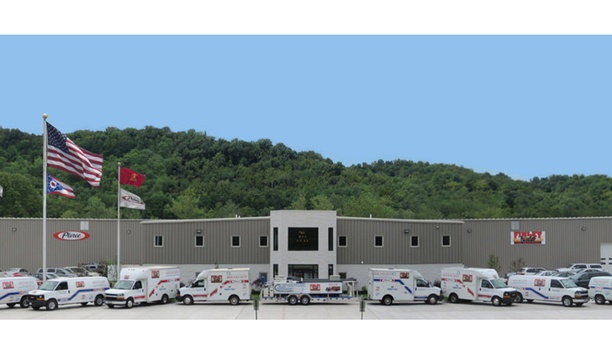 Pierce Announces That Finley Fire Equipment To Open New Western Ohio Service Center
Pierce Manufacturing Inc., an Oshkosh Corporation company, announced that Finley Fire Equipment, the exclusive Pierce dealer for Ohio, Kentucky, and part of West Virginia, has secured a location for development of the company's largest service center in Ohio. The Western Ohio Service Center is located off of I-75 at 11600 County Road 99 in Findlay, Ohio, with a planned opening in August 2019. In addition to preventive maintenance and major repair work for apparatus, including aerial platforms, the new service center will act as headquarters for a fleet of mobile service units. New service center Finley Fire Equipment's Western Ohio Service Facility will provide: Expanded indoor areas to accommodate ladder maintenance, repair, and aerial platform work and education Self-Contained Breathing Apparatus (SCBA) trainings Ample storage space for apparatus parts and equipment inventory to be kept on site for quick repairs Hydrostatic air bottle testing to DOT standards Pump testing A specialized service to clean and decontaminate firefighter gear exposed to carcinogens and other harmful substances Additional mobile service vehicles and on-the-road technicians Conference meeting room for fire departments and technician training use Expanded service support Located within easy interstate access from Toledo, Lima, Dayton, and Mansfield, the Western Ohio Service Center facility allows fire departments in the surrounding communities the ability to have apparatus inspected or repaired and put back into service quickly. The service center is conveniently located for fire departments within an expansive geographic region" "We are eager to begin operating out of the new facility and offer expanded service support to fire departments in the region," said John W. Finley, President and CEO, Finley Fire Equipment. "The service center is conveniently located for fire departments within an expansive geographic region and will allow us to stretch out aerial ladders for inspection, maintenance, and training, as well as offer gear testing and group and department training space." Preventive maintenance programs Finley Fire Equipment also operates service facilities in McConnelsville, Ohio, Fairport Harbor, Ohio, and Lexington, Kentucky. The centers provide preventive maintenance programs, minor repairs to total refurbishments, the largest fleet of mobile pump testers in the industry, and a growing mobile fleet of 24 service vehicles and 25 certified Pierce service technicians. "It's very important for fire departments to reduce the amount of time a fire apparatus is down for service, and having a center close to your department's home helps ease that concern," said Joshua Eberle, Fire Chief of Findlay Ohio Fire Department. "Finley Fire Equipment recognized this need with the planned opening of the Western Ohio Service Center, and departments in the surrounding regions are sure to understand and see the value Finley brings to the communities they serve." Hydraulic tool service We look forward to the opening of Finley Fire Equipment's new service center" Gary Hickman, Fire Chief of Allen Township Fire Department agrees. "The Allen Township Fire Department currently has several engines in service and we require a trusted partnership with our service provider." Chief Hickman added, "We look forward to the opening of Finley Fire Equipment's new service center because not only will the location be convenient, the services offered including pump testing, hydraulic tool service, and more will be a great benefit to our department." Finley Fire Equipment's service centers are supported by one of the largest and strongest teams of dedicated service and support professionals in the custom fire apparatus industry. In the future, the company hopes to expand services at the Western Ohio Service Center location to include hydro-testing of air cylinders, Scott Air-Pak testing, and Hurst repairs, as well as add outdoor water accessibility for pump testing.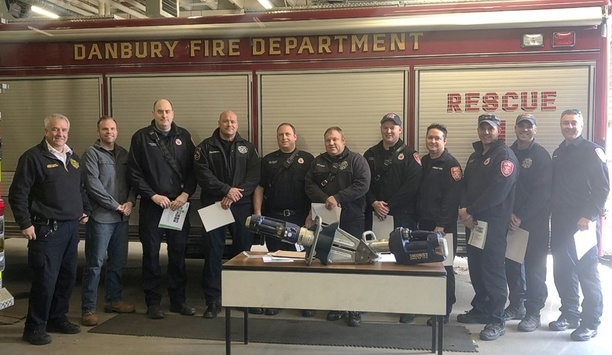 Danbury Firefighters Awarded Green Cross By Hurst For Their Life-Saving Rescue Work
On July 27, 2018, at just about midnight, a two vehicle accident occurred on Newtown Road, which left three people seriously injured, one trapped in one vehicle, two trapped in the other. According to the Hospital Trauma Coordinator, all three victims were suffering from life threatening traumatic injuries. In her opinion, without rapid extrication of all three of these victims, the outcome would not have been as favorable as it was, with all three victims eventually recovering from their injuries. Using Hurst eDraulic Rescue Tools Firefighters from D platoon arrived and went to work to rescue the trapped victims. Deploying one set of hydraulic Hurst Jaws of Life tools, along with four different Hurst eDraulic rescue tools, the firefighters began rescuing the victims from both vehicles. On one vehicle, the position of the trapped driver made it very difficult to perform a modern dash-lift maneuver to rescue him, so firefighters reverted to the more traditional method of a 'steering wheel/dash lift', utilizing an eDraulics jaws with chains to free this trapped driver. As this operation was on going, other members of the crew used the other Hurst tools to free the other two victims, and turning them over to paramedics for the transport to the trauma center. Details of this rescue were sent to the Hurst Company for consideration of their Green Cross program. For the actions of the Danbury Fire Department, D Platoon, on July 27, 2018, they are awarded the Green Cross.