Meret FIRE RESCUE ACESSORIES
(24)
Browse FIRE RESCUE ACESSORIES
Rescue/RIT Accessories products updated recently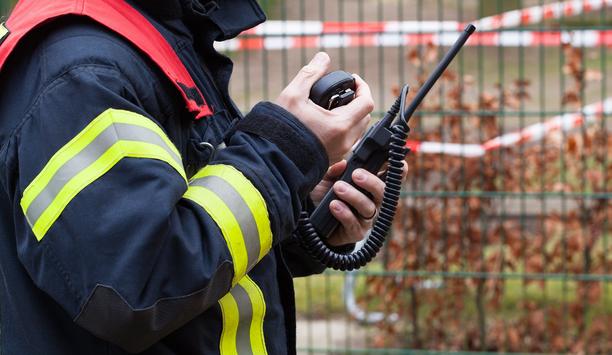 Why Communication Breakthroughs Are Going to Be Crucial To A Healthy Post-Pandemic Fire Sector
Communication technology has always been a key area of innovation for a variety of sectors, but the emergency services sector, in particular, is one of those that stands to gain a great deal. Those operating in the fire sector typically operate in noisy, dangerous conditions where communication is essential but difficult. hands-free communication From Bluetooth headsets to clunky hands-on radio systems, there have been a plethora of communication innovations in recent years designed to connect workers while keeping them safe and productive. Wearable, hands-free communication systems represent the latest frontier in this quest for safe communication Wearable, hands-free communication systems represent the latest frontier in this quest for safe, productive communication, and the pandemic has changed the communication game business of all shapes and sizes will be looking at 'hands-free' communication technology in a brand new light. Since the onset of the pandemic, even the most hands-on workplaces have had to practice social distancing and mask-wearing, adding another layer of health and safety onto an already complex set of rules and regulations. Where workers might once have been able to share radios and other equipment, they now need to do what they can to stay apart and not cross-contaminate surfaces. That means working hard to limit contact with surfaces, and each other. Critical communication in the fire sector If any sector is ready to lead the charge in terms of communication innovation, it's the fire sector, which typically sees its workers operating in loud, hazardous environments, has been a driving force behind some of the greatest communication innovations of the past couple of decades and will continue to innovate to keep its workers safe and connected. According to some sources, the critical communications industry is growing at a rate of knots and will be worth more than $20 billion by 2028. That's a compounded annual growth rate of nearly 10%, no doubt accelerated by the pandemic and our renewed focus on worker safety and the need for hands-free communication solutions. Perhaps the best way to speculate about future breakthroughs and how they will materialize is to first look back at how the emergency services, hospitals, and other sectors, have pioneered the way teams communicate. There have been countless communication breakthroughs over the years, but which ones have stood the test of time, and which ones are going to be most valuable to us as we emerge into a post-pandemic world? 'smart PPE' and wearable communication technology Workers in a variety of settings were able to communicate completely hands-free without removing their PPE Wearable communication technology isn't new by any means, but its adoption and innovation have certainly been accelerated since the pandemic. While front-line and mission-critical workers carried on throughout the pandemic, they still needed to adhere to social distancing guidelines wherever possible and that also meant limiting contact with surfaces and staying in PPE. Workplaces in other sectors, when they were able to go back to the office, also faced the same conundrum. Health and safety had changed and businesses needed to adapt accordingly. Their answer? Wearable communication technology in the form of 'Smart PPE'. By incorporating comms technology into masks, helmets, visors, and overalls, workers in a variety of settings were able to communicate completely hands-free without removing their PPE, giving them complete freedom without compromising on safety. No more pulling off visors to fiddle with intercoms, or reaching for the bulky radio that's been passed around from shift to shift. Smart PPE makes operating in hostile environments by giving them the ability to stay in touch with their co-workers without having to interface with anything physically or share personal devices. Intelligent 'active listening' ear protectors Did you know that an estimated 22 million workers every year are exposed to potentially damaging levels of noise? The traditional solution would be to muffle the sound with ear guards, but that comes with its own set of problems. Communication is as much about listening as it is speaking. For workers in busy, loud, or dangerous environments, being able to hear what's going on around you while also protecting your ears from potentially damaging sounds is crucial. Active listening headphones can protect workers from potentially damaging noises such as heavy machinery, but let through important sounds such as warning signals, radio communications, or the voices of their co-workers. That means instead of constantly taking protective ear guards on and off, or lifting a cup of the gear to hear a colleague yell something important, active listening headphones allow workers to stay alert and in-tune with their surroundings without putting their hearing at risk. Pioneering self-healing networks A perfect companion to 'smart PPE' but also an excellent technology in its own right, self-healing networks are designed for teams that are constantly on the move, from hospital staff to busy fire teams. They're called 'self-healing' because of their ability to reconnect units that come back within range, and they stay connected even when one or more units drop off the network. Sectors like the emergency services are going to play a critical role in keeping those innovations coming A self-healing network is a cut above Bluetooth, which is typically unreliable with limited range and requires no base unit - allowing team members to roam far and wide and stay in touch so long as they're in range. It facilitates 'always on' communication, meaning no need to push buttons to talk and can be voice-activated, so no member of staff has to come into contact with another or with any surface. While not invented since the pandemic, much like Smart PPE, its uptake has increased dramatically. Communication breakthroughs have been central to health and safety for several years, but as we emerge into a so-called 'new normal' following the pandemic, sectors like the emergency services are going to play a critical role in keeping those innovations coming.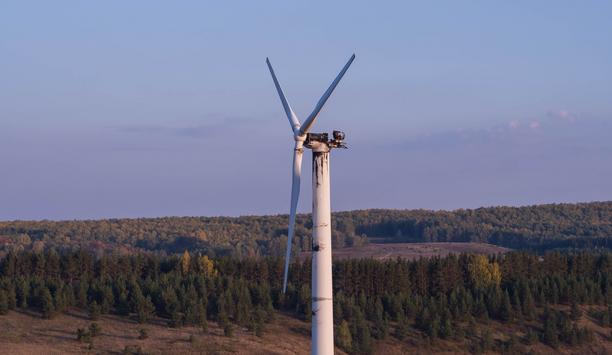 Using State-Of-The-Art Technology To Prevent And Put Out Wind Turbine Fires
As more and more countries in Europe and North America commit to net zero, a key strategy is replacing old fossil fuel-driven forms of power generation and replacing them with renewable energy, such as wind turbines and solar panels. The wind industry has seen a particular boom, with tens of thousands of new turbines installed every year across the globe. However, like any other heavy machinery, wind turbines can catch fire due to mechanical or electrical failures. These fires can have impacts beyond the turbine if there is secondary fire spread to surrounding lands, resulting in potentially catastrophic loss. Without this technology in place, a single fire could cost $7-8 million and cause substantial downtime. The time is now for the industry to use all available technology to prevent these incidents and reduce the risk of fires spilling into the environment. How do wind turbine fires start? Wind turbine fires can catch fire due to external causes, such as lightning strikes, or internal causes, such as mechanical or electrical failure resulting in sparks or heat in the nacelle. Most nacelle fires start at one of three points of ignition – converter and capacitor cabinets, the nacelle brake, or the transformer. Nacelle brakes are used to stop the turbine's blades from spinning in an emergency. Converter and capacitor cabinets and transformers are necessary for the turbine to generate power and transform it into a voltage that can be exported to the grid. An electrical fault at either location can produce arc flashes or sparks, which can ignite nearby Class A combustibles, like cables, plastics, or fiberglass. Nacelle brakes are used to stop the turbine's blades from spinning in an emergency. The brakes can cause turbine fires, albeit due to sparks from mechanical stress and friction rather than electrical failure. While some turbines have been designed with safer, electrical brakes, mechanical brake systems are often used as a backup in the event of power or control failure. These ignition points are all necessary for the safe generation of electricity from the wind, and cannot simply be designed out. As such, wind farm owners and operators must be ready to deal with fires when they spark. Why are wind turbine fires hard to fight? Modern wind turbines often exceed 250 feet in height, while most ground-based firefighting can only reach up to 100 feet. A team sent up-tower to manually fight the fire would constitute a major health and safety risk, as turbines have limited space and escape routes – putting employees not only in direct contact with fire but at risk of being in the turbine if it collapses. As such, when turbines catch fire, they are often left to burn out, with firefighters' efforts focused on preventing the spread and clearing the area as fiery debris falls. This results in irreparable damage to the turbine, necessitating its replacement. What is the cost of a wind turbine fire? The cost of replacing a burned-out wind turbine depends on a number of factors. First and foremost is the size and initial cost of the turbine. Turbines with more than 3MW of rated capacity can cost between $3-10 million to install during development. Replacement turbines can often cost even more, as manufacturers are likely to charge more for individual, one-off installations. Another key loss is business interruption, or how long the turbine was offline – and therefore not generating revenue. The average loss due to a turbine fire was estimated by insurance company GCube to be $4.5 million in 2015. As turbines have grown larger and therefore more expensive to replace with greater losses in revenue, we expect a fire to cost anywhere between $7-8 million for new models. How can turbine owners and manufacturers manage fire risk? Firetrace's system is designed with flexible Heat Detection Tubing, which ruptures in response to extreme heat or open flame Turbine manufacturers are already taking steps to "design out" fire risk in turbines. For example, lightning protection systems on turbine blades safely re-direct the surge of electricity away from cables, while condition monitoring systems can identify whether a component is overheating and likely to catch fire. In order to put out any turbine fires that do start at their source, turbine owners and manufacturers can install automatic fire suppression systems at common points of ignition. Firetrace's system is designed with flexible Heat Detection Tubing, which ruptures in response to extreme heat or open flame, releasing a clean suppression agent precisely at the source of the fire before it can spread. Wind farm owners who have taken a more proactive approach to manage risk via fire suppression systems have been able to snuff out fires before they can spread throughout the turbine or into the environment. By investing in the latest technology for fire suppression, owners and operators have avoided the worst-case scenario, saving millions in operating costs.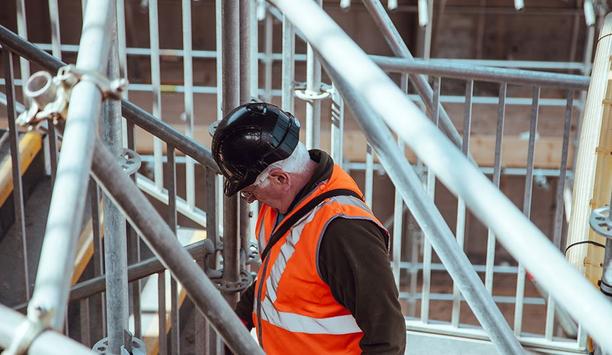 Fire Protection Awareness Is Finally Off The Back Burner
The Grenfell tragedy has shocked the public and rocked the construction industry. The ongoing inquiry into the 2017 tower block fire has exposed huge flaws in existing practices across architecture, material specification, and building projects. It is also reinforcing the critical importance of fire protection. It took Grenfell, and admittedly the many years that have followed, for the industry to fully reappraise the product selection and testing regimes needed to ensure resident safety in buildings. Now, the tide is really starting to turn. Fire protection training Research we conducted across the UK, Germany, and France, in the aftermath of the disaster, revealed that knowledge levels surrounding fire and fire protection amongst some of our most trained professionals in architecture was very low. Across the three countries, only 3% of architects were able to correctly define the four basic fire protection terms: active fire protection, passive fire protection, fire resistance, and reaction to fire. Of the architects surveyed in the UK, 8% were able to define the four terms, in France, it was only 6%, and in Germany none. Hardly any of the architects interviewed, a mere 2%, said they'd had comprehensive fire protection training, most had some training, and less than one in ten (8%) say they've never had fire protection training. Fire-Protected buildings It was clear, post-Grenfell, that things needed to change, ensuring fire awareness is a top priority Our research confirmed that architects and specifiers had limited knowledge of fire protection and a lack of training in the area of designing safe, fire-protected buildings. It was clear, post-Grenfell, that things needed to change, ensuring fire awareness is a top priority, no matter how much time pressure industry professionals are under. And now they have. I believe that when COVID hit in spring 2020, a window of opportunity opened for fire protection awareness. Working together seamlessly Overnight, the majority of us were confined to our homes and adapting to working remotely where possible. For some businesses - such as ours here at Zeroignition - it had very little impact. Zeroignition is a global company and we have always operated remotely, enabling us to hire the best possible experts from around the world all working together seamlessly, remotely, and across 10 time zones. For other businesses, particularly architects, specifiers, and building consultants within the construction industry, this shift, which remains the same almost a year on, provided a very different way of working. A way that has now been proven to really work. Benefits of homeworking Online webinars have covered a variety of different topics including fire safety The benefits of homeworking are plentiful. One of the major benefits is time, a luxury many of us just didn't have pre-pandemic. Now there's no commute to work, to meetings, and to events. As exhibitions and conferences could not take place last year, many moved online, giving industry professionals the chance to engage and learn from the comfort of their own home, often at a time to suit their personal schedule. Since the outbreak of the pandemic last March, it has been reported that a whopping 49.2% of the British workforce were intent on investing time to actively further their learning. The NBS, (formerly National Building Specification) says it has seen a dramatic increase in webinar attendance. Eager participants include product manufacturers and also architects and specifiers. Online webinars have covered a variety of different topics including fire safety. Fire protection standards At Zeroignition we know that education is non-negotiable when ensuring buildings are built safely. Government regulations are being tightened to save lives, and as an industry, those of us in the business of design and construction must also continue to challenge ourselves to know more in order to meet incredibly high fire protection standards. Increased knowledge, coupled with a systematic approach - where products are seen together as a system, rather than individual components - would turn our methodology on its head for the better. Traceability is also a key component to add to the mix. One of the biggest failings unveiled by the Grenfell inquiry was the lack of traceability of products used for the building refurbishment. Investing in research and Development The introduction of a new regulator will help to ensure materials used when constructing buildings are safe This just wouldn't happen in other industries such as aviation, or automotive, where every component of the structure is known and recorded. The introduction of a new regulator will help to ensure materials used when constructing buildings are safe, fit for purpose, and 100% traceable. Companies must be ready to stand up, take responsibility, educate themselves and invest in R&D to enable them to do things properly. The companies we've spoken to are willing to be more transparent, and share a product's journey from testing, through to manufacture, installation, and maintenance, which is so important and really promising to see. Filling knowledge gaps From the very beginning, we've been challenging the industry to improve. To learn more. To try harder. To think differently. I can attest from our conversations with manufacturers that safety elements including fire safety have risen to the very top of the agenda. Never before have I seen companies so invested in R&D to enable them to build smarter, better, and safer – and consign appalling events like Grenfell to the history books. The pandemic has given the opportunity to invest time in filling knowledge gaps. So let's continue to invest time in education and personal development to do better. Because it really matters. Change is imminent and safety is at the forefront.