Radio products updated recently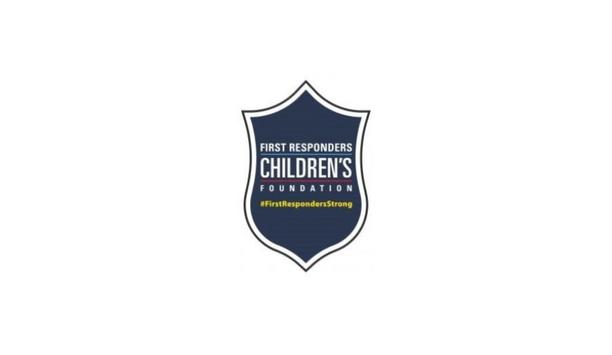 First Responders Children's Foundation Provides Support To First Responders Impacted By COVID-19
First Responders Children's Foundation is providing support to first responders, including volunteer firefighters and EMS providers, who are experiencing hardship as a result of COVID-19. The Foundation is a Regional Partner of the 'One World: Together at Home' concert and was also featured in the 'Fox Presents iHeart Living Room Concert for America.' Financial support programs To help first responder families who are impacted by the COVID-19 pandemic, the Foundation is offering the following assistance: Grants for first responders who have experienced financial hardship caused by COVID-19 Funeral expenses for first responders who have died from COVID-19 Community grants to public safety agencies affected by COVID-19 College scholarships for children of first responders who have died or are disabled In addition to the financial support programs, the Foundation has released two PSAs thanking first responders and raising awareness about how they protect the communities. One of the PSAs features the song 'Underdog' by Alicia Keys and the other PSA features 'Rainbow' by Kacey Musgraves. First responder community The Foundation will continue to produce PSAs and content from the front lines of the pandemic. They are asking first responders to post pictures and videos from the front lines and for civilians to share messages of appreciation. In recent weeks, the Foundation has raised money for their COVID-19 Emergency Response Fund through generous donations from individuals and companies. As COVID-19 continues to infect communities across the nation, the need for grants within the first responder community continues to grow, and the Foundation has set a fundraising goal of $200 million to meet the projected needs of first responders. Receiving grant applications The Foundation has helped first responder families cover bills including when a spouse has lost a job" "The Foundation has been receiving grant applications for financial assistance from first responders across this nation," said Jillian Crane, president of First Responders Children's Foundation. "Through generous donations, the Foundation has helped first responder families cover bills including when a spouse has lost a job, unexpected childcare costs, temporary housing, and sadly, funerals." Donors to the fund include Allstate Foundation, Catalyst Pharmaceuticals, Cisco, CSX, E&J Gallo, Fox, Motorola Solutions Foundation, Perry Ellis, PricewaterhouseCoopers, P&G, The Rite Aid Foundation, Ryan's World, and Ryan Seacrest. First responders can apply for grants by completing the application on the Foundation's web site. Applications will be reviewed expeditiously. Grant applications are also available on the web site for first responder agencies seeking financial support for COVID-19 related emergency response. Virginia's Loudoun County Goes For Project 25 Digital Radio System Upgrade From Motorola Solutions
The new system provides better interoperable digital communications among all towns of Loudon County The upgraded countywide system provides improved in-building interoperable digital communications among all towns in Loudoun County.Virginia's Loudoun County today announced that it has formally accepted its nine site, 11 channel ASTRO 25 digital radio system from the Motorola Solutions business of Motorola, Inc. The system, which was installed by Motorola and operational in less than 12 months from contract signing, also marks the first large-scale deployment of APX™ 7000 multi-band portable radios for fire and EMS.The upgraded countywide system provides improved in-building interoperable digital communications among all towns in Loudoun County. It also gives public safety agencies in the county the continued ability to communicate with surrounding counties in the National Capital Region, allowing for mutual aid capabilities on a single platform. The state-of-the-art system also includes high performance data capabilities and TDMA technology for greater frequency capacity. A second phase of the Motorola deployment will include the addition of Project 25 (P25) Phase 2 TDMA technology, expected in 2012."There was tremendous teamwork and cooperation between Loudoun County staff and Motorola to meet the challenging timeline for completion and installation of this major communications system upgrade to replace our aging equipment," said Interim Chief W. Keith Brower, Jr., Loudoun County Fire, Rescue and EMS. "We are excited to have the upgraded voice and high-speed data capabilities provided by this latest Motorola ASTRO 25 technology that will keep us completely connected with other agencies within and surrounding the National Capital Region." APX 7000 radio has superior sound quality and loud audio in critical communications The upgrade also included the replacement of a microwave system in less than two months, the replacement of a low-band paging system and the addition of 1,300 Motorola APX 7000 portable two way radios with integrated GPS. As the industry's first P25 multi-band (700/800 MHz and VHF) family of subscriber radios, the APX communicates with P25 FDMA systems and future P25 Phase 2 TDMA systems."The APX 7000 radio is a tremendous addition to the communications capabilities of our law enforcement operations," said Loudoun County Sheriff Stephen O. Simpson. "The superior sound quality and loud audio of this dual-sided portable radio are a major benefit for mission critical communications. We will also benefit from the ASTRO 25 radio system's increased in-building coverage, which is also critical in law enforcement communications."Supporting future data applications as they become available (e.g. biometric sensors), APX is geared for first responders with an eye on the future. The backwards and forwards compatible radio works on all P25 radio systems like ASTRO 25 plus SMARTNET and SmartZone analog systems and will continue to work as the system upgrades to the new P25 Phase 2 TDMA technology in 2012."Loudoun County has taken a major step forward with the implementation of the highly sophisticated ASTRO 25 radio system and the deployment of APX 7000 portable radios," said Jackie Wasni, territory vice president, Motorola Solutions. "Motorola is committed to providing agencies like Loudoun County the latest in P25 interoperable mission critical communications, including P25 Phase 2 TDMA. We applaud Loudoun County for its technological leadership and look forward to continuing to provide the county with mission critical solutions to enhance interoperability for first responders throughout the National Capital Region." Hawaiian Firefighters Honored By International Benjamin Franklin Fire Service Award
IAFC's International Benjamin Franklin Fire Service Award is the highest bravery award for firefighters International Benjamin Franklin Fire Service Award is the highest honor bestowed by the International Association of Fire Chiefs (IAFC) co-sponsored by the IAFC and the Motorola Solutions business of Motorola, Inc.At Fire-Rescue International in Chicago, Captain Charles J. Metivier, Rescue Operator Kalani Abreu and Rescue Specialists Roy Constantino and Francisco Garcia of Fire Rescue 3 of the County of Kaua'i Fire Department were honored with the 2010 International Benjamin Franklin Fire Service Award for Valor. Battling unfavorable weather and unforgiving terrain, these heroes—who had been a team for only five days—turned a deadly situation into a dramatic rescue, saving the lives of three men on two different ridges. Their actions are befitting of the award, which recognizes firefighters around the world for their expert training, leadership, heroic actions and safe practices. It is the highest honor bestowed by the International Association of Fire Chiefs (IAFC) and is co-sponsored by the IAFC and the Motorola Solutions business of Motorola, Inc. Mid-afternoon on August 1, 2009, with swirling winds, blowing rain and fog burying the craggy coast of western Kaua'i, Rescue 3 is notified of an overdue ultralight flight. A local pilot and student are last reported at 5,000 feet trying to fly through a hole in the clouds to Hanapepe Valley, a heavily-wooded area with a thick forest canopy. There is no GPS device or emergency beacon on board. Combing the dense rainforest from an island helicopter for 45 minutes, Rescue 3 spots debris scattered along a ridge in a deep ravine. Rescue Specialists Roy Constantino and Francisco Garcia are short-hauled into a stream bed below the crash site, but the 80-degree slope and 30-knot winds force them to be pulled up and lowered through the forest canopy above the crash. The winds and rain intensify as Constantino and Garcia work their way along the steep slope before finding two survivors trapped under the wrecked plane. Clinging to the hillside and losing traction in the slippery undergrowth, they reach the first man. He is badly injured, with broken legs and ribs. Constantino and Garcia secure him so he won't slide into the rushing waters below, bind his legs to form a splint, pull him from the wreckage and place him in a rescue seat and harness so he can be extricated to a temporary landing site where Rescue Operator Kalani Abreu is standing by to administer aid. Fire Rescue 3 firefighters risked their own lives to save others Adding to the stress, another dispatch comes in. A hunter with a possible broken leg is stranded on a ridge 20 miles west. After assessing his reported condition and the deteriorating weather, Rescue 3 must remain and try to extricate the pilot first. The terrain is so steep that they can't pull the pilot up, but must lower him to the bottom of the ravine. Not only is his right ankle fractured and left leg broken, but he has suffered a severe head trauma and is semi-conscious and combative. As darkness descends, Constantino and Garcia stay by his side, splinting his legs together to alleviate the pain and covering him with leaves to shelter him from the cold and rain. The helicopter returns repeatedly to extricate Constantino, Garcia and the injured pilot, but deteriorating conditions hamper any attempt. They must stay in the ravine until daybreak and an attempt to rescue the injured hunter must also be postponed. Near dawn, the helicopter returns to the crash site, where blowing rain, low clouds and gusting winds thwart a rescue. Rather than wait for a lull, they head west to pick up the injured hunter and fly him to the hospital. He's in good shape despite his overnight sojourn. As the weather improves, Rescue 3 returns to the crash site. Once again their efforts are foiled and they leave to refuel. After adding a hundred-pound pigtail weight to the helicopter, they are finally able to extricate Constantino and the injured pilot in a litter with a long line. This time, they must leave Garcia behind. The pilot is in critical condition as Constantino tends to him en route to the hospital. After dropping them off and refueling, the helicopter returns one last time to pull Garcia out of the ravine. Fire Rescue 3 not only displayed remarkable resilience, resourcefulness and perseverance in extreme conditions, but they risked their own lives to save others. Miraculously, everyone rescued is alive today. In nominating them for the award, Chief Robert Westerman noted, "My crew may say it was all in a day's work, but I will tell you that very few people can do this day's work and live to tell about it."