Pump products updated recently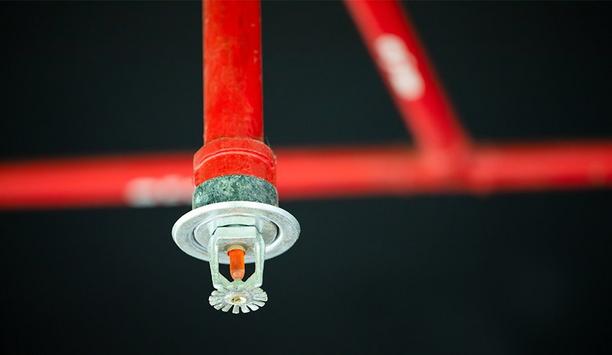 Fire Sprinkler Failures In Buildings: Why They Happen & What To Do
The fire sprinkler system in your building is a critical safety measure and, when needed, it can save lives. Still, even the best systems can malfunction, and sprinklers do occasionally fail. When they do, they can drench the interior of your building, damaging everything from furniture and personal belongings to drywall and building materials. As a property manager, dealing with fire sprinkler failure can feel overwhelming. What do you do next? Where do you start? And why did the sprinkler system fail in the first place? In this post, we'll discuss the common causes of accidental discharge, and what to do if it happens to you. Reasons for Fire Sprinkler Systems Failure Today, all building fire sprinkler systems must meet NFPA 13 standards. These National Fire Protection Association benchmarks define safety requirements for components and installation, and help ensure that sprinkler systems are well maintained and ready to perform. Still, fire sprinkler systems can fail. Here are a few of the most common culprits: Aging parts Building renovations (collisions with construction equipment, displacement or disturbance, etc.) Incorrectly placed heating systems that activate sprinklers Vulnerable pipes that freeze and cause sprinkler heads to burst Corrosion Fire sprinkler malfunctions can be incredibly problematic, causing extensive damage to your building Regardless of what causes the sprinklers to discharge accidentally, fire sprinkler malfunctions can be incredibly problematic, causing extensive damage to your building and requiring costly repairs from a water damage repair contractor. 5 Things to do if Your Sprinklers Fail There are no flames in your building, but your sprinklers are soaking everything in sight. You have to move quickly to avoid even more damage. Stay calm and follow these five steps: Get everyone out Even if there's not an active fire in the building, water poses its own set of dangers. To avoid problematic slip and fall conditions, get everyone out of the area immediately. Move them to a safe location outside the building, preferably one you've agreed on in a previously established evacuation plan. Shut off electrical equipment Water and electricity are a deadly combination. To avoid electrical shocks, shut off all nearby electrical equipment and appliances, and then, turn off the building's main power supply, as you exit the building. Turn off the water main Instead of wasting time shutting off broken sprinkler heads individually, go to the building's main water supply immediately and shut it off at the valve. This will stop all water flow and prevent additional water damage. Take photos of the scene Once it's safe to re-enter the building, document the scene. Use your smartphone to take photos of broken sprinkler heads or anything else you believe may have caused the accidental discharge. Additionally, take photos of the damage the sprinklers caused to floors, walls, personal belongings, and more. These photos can help response specialists understand the cause of the malfunction and may streamline your insurance claims process. Contact a restoration specialist Even if your water damage looks minimal, you'll need to contact a skilled water damage restoration expert, like the Chicago-based maintenance and service company, ServiceMaster Restoration by Zaba. Accidental sprinkler discharges soak drywall, destroy carpets and textiles, and lead to dangerous mold and mildew growth, which can happen just 24-48 hours after water exposure. Prevent worsening damage and the dangerous conditions by contacting a sprinkler repair specialist right away. Cleanup and water damage restoration services Using your documentation, your insurance company will work to determine the cause of the sprinkler failure Using your documentation, your insurance company will work to determine the cause of the sprinkler failure. This can be a lengthy process that takes weeks or even months. As that happens, your cleanup team will focus on providing water damage restoration services. Typically, fire sprinkler water damage involves 'blackwater'- a dangerous mixture of sediments and other contaminants that leave behind an unpleasant smell and a film that can destroy belongings. To reclaim your space, the water damage restoration service will focus on extracting the remaining water, drying the space to prevent mold and mildew formation, and decontaminating all surfaces. This is a critical step that you can't afford to rush. Work with the best water damage cleanup company you can find to ensure positive results. Protecting Your Sprinkler Systems in the Future While it's impossible to completely avoid every accidental discharge, there are certain steps you can take to safeguard your sprinkler system. Proper maintenance, for example, allows you to avoid preventable issues that could lead to malfunction. You should also take care to keep all remodeling and construction work away from sprinkler heads and systems to avoid accidental damage. These are simple tips, but they can help keep your building and tenants safe and dry - both now and in the future.
Mobile Firefighting Systems Provide Flexible Fire Protection For Major Facilities
Within traditional commercial and industrial firefighting systems, engineers have primarily focused on permanent installation designs rather than entertaining alternative or supplemental mobile firefighting systems. Permanent installation design is typically better understood, supported, and supplied throughout the fire protection engineering and manufacturing community. However, mobile firefighting systems provide unique solutions and advantages compared to their permanent installation cousins such as flexible deployment, simpler servicing, improved economy, and much higher performance availability. The combination of both systems is frequently the most strategic solution for the facility operator. Limitations of fixed installation systems Permanent installation (fixed) systems include everything from sprinklers, foam systems, primary watermain pumps, and the plethora of piping in between. A large refinery complex will need to address various hazard mitigation and control problems that span both hardware and personnel needs. In the event standard hazard mitigation safety procedures and equipment have failed, the facility immediately initiates a hazard control operation. Passive fixed systems automatically engage the hazard through an array of sensors, mechanical triggers, and control algorithms. A properly designed system with adequate hazard coverage, preplanning, preventative maintenance, and testing will successfully terminate the hazard, while firefighting personnel respond and ensure no further hazards develop. This conceptual approach relies on hardware and personnel all operating as planned…. Combining permanent and mobile apparatus "According to plan" would never have any failures or fires, but history has a different script. In the worst-case petrochemical scenario, fixed systems fail to extinguish a hazard putting the entire response on human and mobile hardware resources. This would include but is not limited to firetrucks, mobile high-flow pumping systems, large mobile monitors, foam proportioning units, and large diameter layflat hose. This type of response escalates into a larger scale operation, sometimes involving agencies beyond the facility operator itself. Although a low probability event, the risk to life and property is significantly substantial. Fixed systems may be rendered inoperable due to the loss of electrical power or actual physical damage Reducing fire-related expenditureMore typical than the worst-case scenario, facilities experience both maintenance-related system downtimes and natural phenomena damage such as extreme weather and seismic events. In this case, fixed systems may be rendered inoperable due to the loss of electrical power or actual physical damage. In any of these situations, mobile fire apparatus may fill the gap requirements of the facility as their flexible storage and deployment would protect them from everything but the worst natural disasters. Their further benefit is that a smaller set of mobile apparatus resources may be used to protect a larger amount of infrastructure, especially while in use in a mutual-aid program between facilities and communities. According to the NFPA's report "Total Cost of Fire in the United States", fire-related damages and expenditures from 1980 to 2014 have risen from roughly $200B (adjusted for inflation to 2014) to nearly $330B. The greatest expenditure is in fire safety costs in building construction, amounting to $57.4B. Although the overall losses per year as a ratio to protection expenditures has dropped by roughly 70% over the past 30 years, petrochemical facility losses have continued to rise over the same time. In the worst-case petrochemical scenario, fixed systems fail to extinguish a hazard Petrochemical facility challenges According to the NFPA, refineries or natural gas plants had reported an average of 228 fires or explosions per year through the 1990s. Furthering this data with Marsh's "100 Largest Losses, 25th edition", refinery losses have continually expanded throughout the last two decades with 11 of the top 20 largest losses of the past 40 years happening during or after the year 2000. Two primary drivers of this trend are the advanced age of petrochemical facilities and their staggering complexity. As oil margins fall, upstream operational businesses are detrimentally affected by reduced investment in everything to new equipment, maintenance and passive safety systems. There is an observable correlation between a major oil price drop followed by upstream facility fire losses. Even with reduced investment and oil throughput growth rates, US refinery utilisation at the end 2017 was at 96.7%, the highest since 2005 (Marsh, The Impact of the Price of Oil). The short story is that systems and personnel are being asked to do more with less with each passing year. Cost-effective mobile apparatus systems Mobile fire apparatus is generally more cost-effective to procure when using standardised designs and application methodology. They can access open water sources by either drafting (when in close proximity to the water) or using floating source pumps (for variable level or difficult access water sources). Mobile fire apparatus is generally more cost-effective to procure when using standardized designs and application methodology With this open water access, they can provide significantly more water (upwards of 10,000 GPM or more per system if necessary) than any typical fixed fire pumping solution. Moreover, as their primary benefit, they are easy to move and deploy. This benefit allows them to be utilised at the point of hazard as needed while being easily accessible for service. While fixed systems are installed at "every known" hazard and must be continually maintained to operate effectively, mobile systems may be used sitewide or across facilities. This flexibility reduces overall capital expenditure requirements and establishes a valuable primary and secondary firefighting system depending on the hazard and facility resources. Combining fixed and mobile systems Permanent installation fire suppression systems are a mainstay of modern day firefighting. They provide immediate passive response with little human intervention. However, as facility utilisation is pushed to maximum capacity while fixed systems continually age out without adequate replacement or maintenance, mobile systems will need to both fill the response gap and provide a final wall to total loss incidents. The reality is that both fixed and mobile systems need to work together to provide the safest possible operation. Service and training requirements need to also be maintained to manage an adequate, or even better, exemplary response to hazard control incidents. Managing major facility uptime requires continuous oversight and to drive hazard mitigation standards throughout the organisation, including executive management. A safe, reliable and fully-functional plant is also a profitable and cost-effective plant much like a healthy worker is a better worker. Protect your people and property and you will protecting your company's future.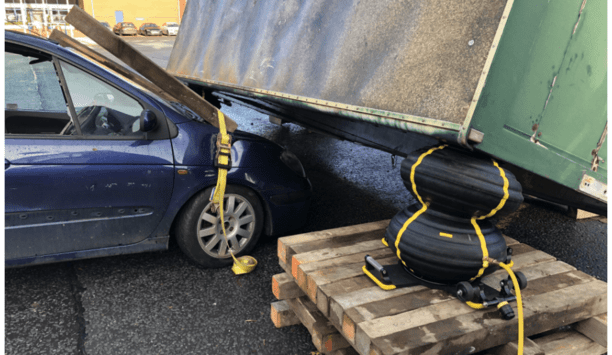 Vimpex Discusses The Role Of Extrication Tools' Role In Rescue Operations As A Supplier Of Ogura And Paratech
Extrication is an extremely complex discipline which requires a high level of skill, knowledge and understanding in order to ensure a safe and successful outcome. In the past 25 years, the demands on the rescuer and the expectations placed upon them has changed beyond all recognition. While basic extrication techniques haven't massively changed, rescuers have had to refine their skills to face up to the newer, more challenging situations as the materials and technologies used in vehicles and buildings become more complex and robust. The role of the rescuer has also had to expand, and as a consequence the use of hydraulic rescue equipment has broadened. Personal Protective Equipment The use of hydraulics to cut, spread, squeeze or lift is now also well established in disciplines such as urban search and rescue, mine rescue and specialist operations within the Special Forces around the world. For this reason, some of the most popular rescue tools have migrated into this field of operations and likewise some specialist equipment that has been designed for niche markets is now used routinely by rescuers worldwide. Ogura has a long history of developing extremely reliable and hard working hydraulic tools for the construction The ever changing role of extrication tools to assist rescues from commercial or small spaces, firefighting, and vehicle extrication of crash victims is well recognized by Vimpex, the UK's renowned specialist supplier of Personal Protective Equipment (PPE) and Safety Equipment, Technical Rescue products and Lighting and Power Solutions to the Paramedic, Rescue, Police, Military and associated markets. emergency services market Ogura was one of the first manufacturer in the world to develop a full range of truly portable, lightweight, battery-powered hydraulic cutting, spreading and lifting tools. They are field-proven across the world and are used by search & rescue teams, police and military for a wide range of applications where portability, access and speed of deployment are vital. Established in 1928 as a manufacturer of industrial products, Ogura has a long history of developing extremely reliable and hard working hydraulic tools for the construction, fabrication and metal working industry. In 1999, Ogura applied their knowledge of industrial hydraulics to the rescue and emergency services market to produce the first generation HRS Modular System. Heavy Rescue tools and equipment The range has now matured into an extensive series of tools including Forced Entry (MOE), Vehicle & Confined Space Extrication, Urban Search and Rescue, Vehicle Self-Rescue, Remote Decommissioning, Protestor Release, Aerial Response, Rapid Response RTC Vehicles. Paratech's Multiforce lifting bags are used by Fire & Rescue Services across the UK for lifting dangerous loads From vehicle lifting and stabilization to whole building shoring, Paratech products outperform competitors' offerings when measured on ease of use, durability, flexibility and a lifetime guarantee. Paratech specializes in tools for technical rescue, but has also developed products that are used in applications for shipboard damage control, pipeline, mining, rail, quarries, vehicle maintenance and recovery. building infrastructure system Paratech's Multiforce lifting bags are used by Fire & Rescue Services across the UK for lifting dangerous loads. Smart design ensures that this system can get into the tightest spaces, while the innovative remote lifting base allows personnel to operate the device at a safe distance from the load. Established in 1994, Vimpex produces and distributes a range of high quality evacuation, signaling and building infrastructure system products - both Vimpex manufactured and supplied by the company's manufacturing partners. The company is a trusted supplier to many public sector bodies including 15 of the 17 UK's NHS Ambulance Trusts, UK Fire & Rescue and several Police Constabularies. Vimpex staff are trained in the demonstration, service and repair of all tools and equipment we sell. The company is the European warranty repair and service agent for all Ogura rescue and industrial tools. Vimpex Supports New World Extrication Champions 'Hampshire Fire & Rescue Service' At Rescue Challenge Competition
Vimpex supplied Hampshire Fire and Rescue Service with equipment and resources during training Hampshire Fire and Rescue Service has been crowned World Extrication Champions at the world's biggest rescue challenge competition. The 16th World Rescue Challenge, which was hosted by The Fire Service College in Gloucestershire, saw teams taking part in a number of multi-vehicle road traffic collision scenarios where casualties needed rescuing - some of which had deteriorating conditions. They also had to show experience of using all types of rescue equipment used in extrications. Vimpex, the specialist supplier of emergency services equipment for 20 years, are delighted once again to have supported the world champions with supply of equipment and resources during training and the event itself. The team used the popular Pacific A7A helmet and Vimpex extrication gloves as well as Makita rescue tools - all supplied by Vimpex. Hampshire's Extrication Team Leader Lee Havey, who took the title of Best Overall World Extrication Team Leader, said: "It is absolutely fantastic to take away the winner's title from the World Extrication Challenge. We are very confident in our firefighters' abilities when they attend road traffic collisions and now that we have been crowned world champions, it just shows that what we do, we do very well." Vimpex has worked with Hampshire Fire and Rescue Service for several years; supplying their innovative USAR team with the Ogura battery powered hydraulic rescue tools as well as supporting their various extrication teams - who are current UK champions and have previously held the winner's trophy at the World and European championships during the team's 28 year history. Vimpex's established portfolio of products and equipment from the world's leading manufacturers includes Paratech's range of stabilisation, air lifting and forcible entry kit; FX-1 Max firefighting gloves; TNT hydraulic rescue tools; Ogura battery powered hydraulics; Pacific paramedic, rescue & firefighting helmets and ISG thermal imaging cameras.